Green Bay, Wisconsin casino shooting of May 1, 2021 tied directly to Aaron Rodgers in an 'Order of Illuminati' ritual


Saturday = 107 / 109
Shooting = 107 / 109
Oneida Casino = 109 (Location of shooting)
This shooting occurred Saturday night, May 1, 2021, May Day, the 245th anniversary of the establishment of the Bavarian Illuminati. Thus, it was our weekly planned Saturday shooting, and it happened in Green Bay, Wisconsin during the time of their star QB, Aaron Rodgers, wanting out of town.
5/1/2021 = 5+1+20+21 = 47
Think of the G between the legs of the compass, set at 47 degrees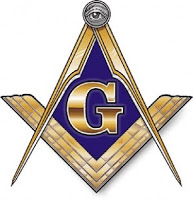 Think of the G on the Packers helmet, the team from Green Bay.
Policeman = 47
Cop = 47
Government = 47
Authority = 47
News = 47
The Packers won the first ever Super Bowl, in the 47th NFL season.
Foundation = 47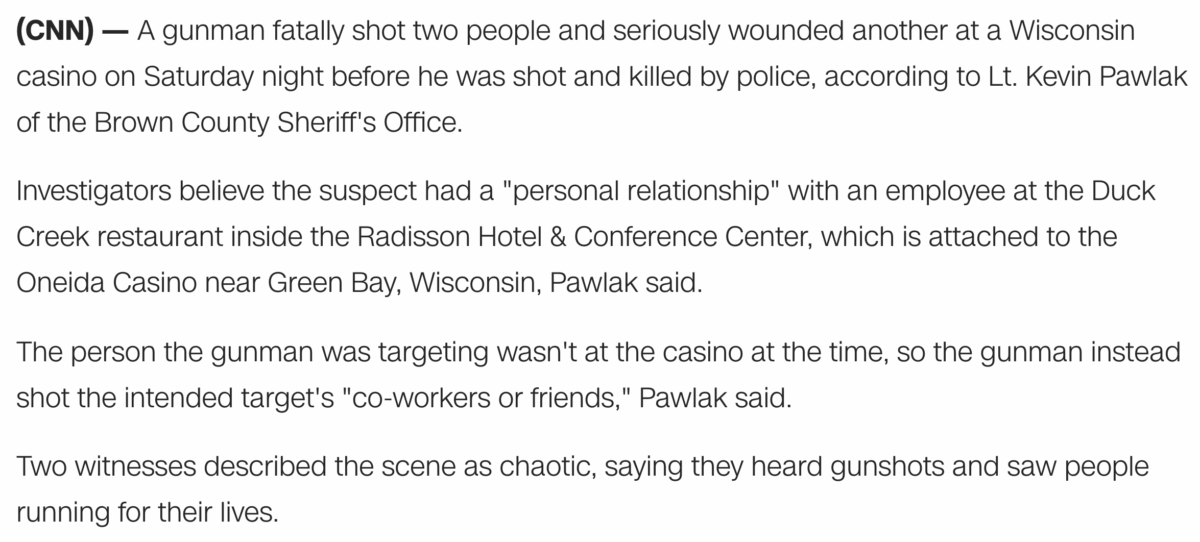 https://www.cnn.com/2021/05/01/us/oneida-casino-green-bay-shooting/index.html
And strangely enough, this took place exactly 150 days after Aaron Rodgers' birthday, connecting to 'Illuminati'.



And notice how 'Order of Illuminati' and 'Aaron Charles Rodgers' go together.

Again, 201 is the number of the Jesuits, and Adam Weishaupt would eventually die 201 days after the May 1 anniversary, on November 18, 1830, the 322nd day of the year.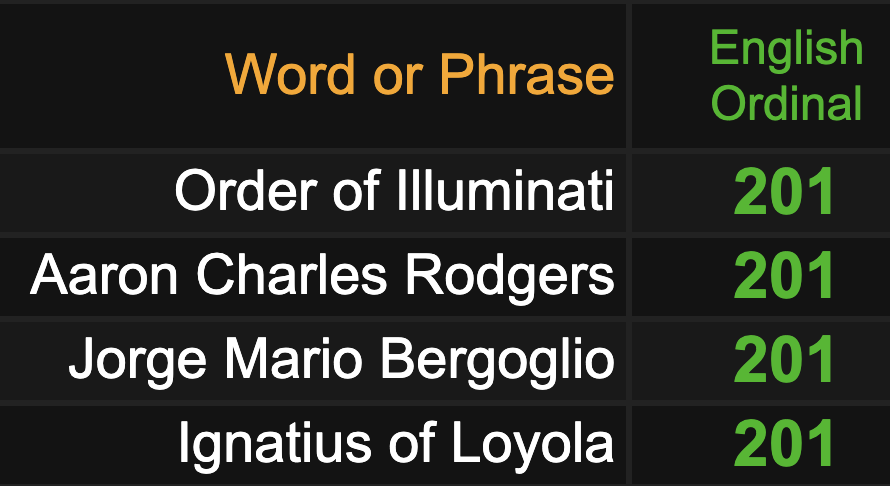 Again, the Illuminati was established on May 1, 1776.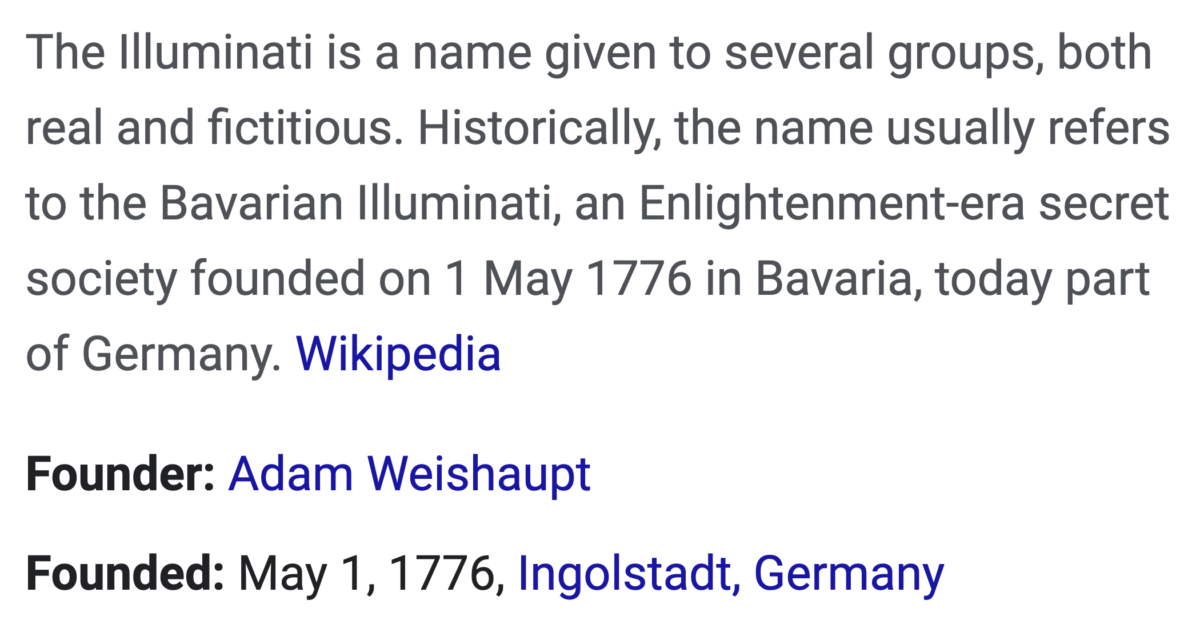 As for 'Duck Creek' being where this happened, notice how it fits in with Bavaria.
Duck Creek = 54, Radisson = 54, Jesuit Order = 54, Bavaria = 54 / 54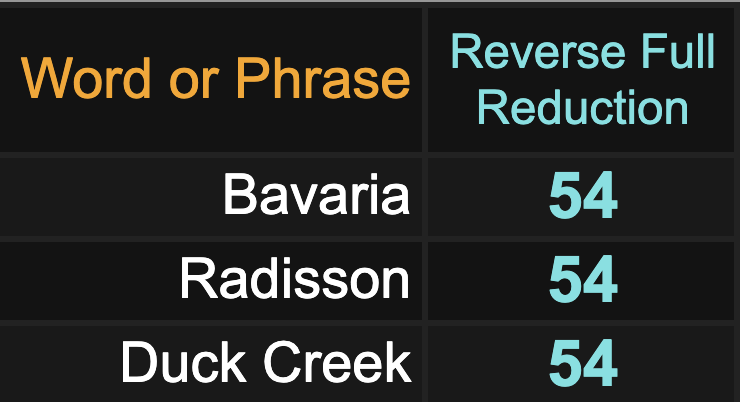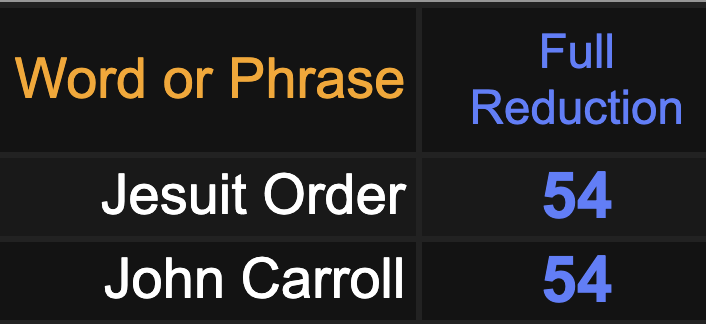 The Bavarian Illuminati was created by the Jesuit, Adam Weishaupt.
And for more on Aaron Rodgers parallel to the story, here you go.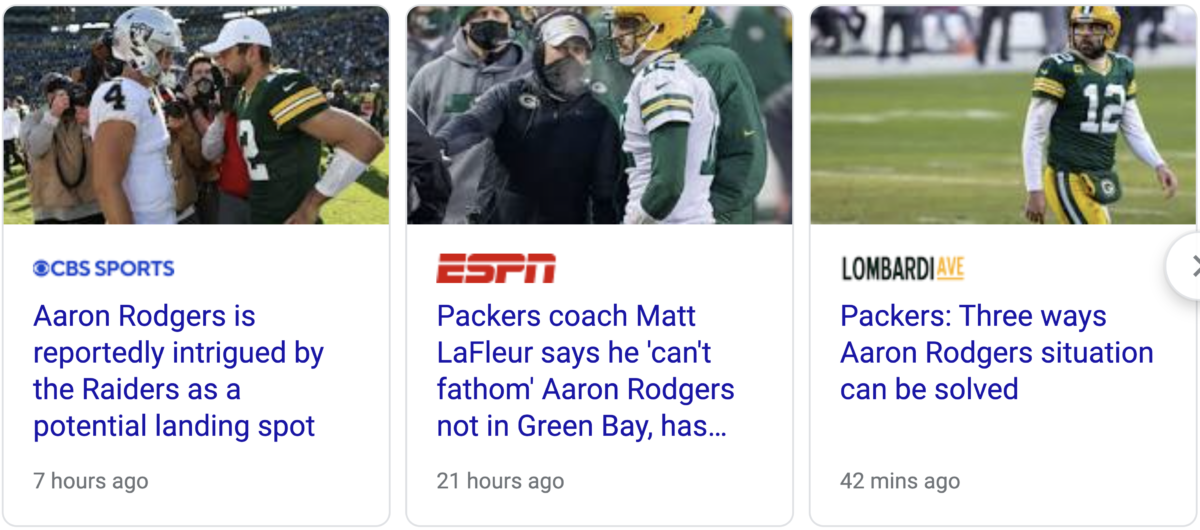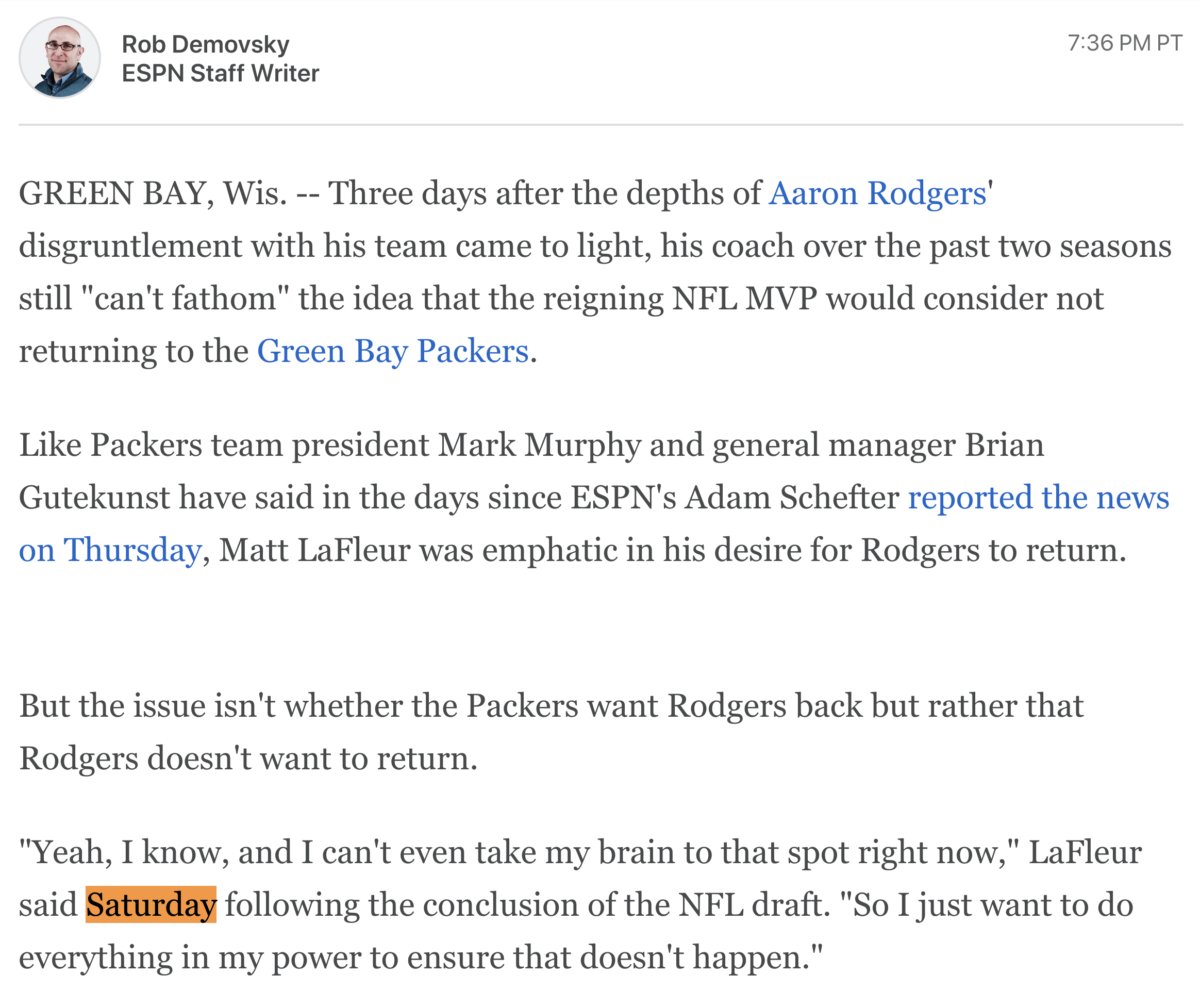 https://www.espn.com/nfl/story/_/id/31374563/packers-coach-matt-lafleur-says-fathom-aaron-rodgers-not-green-bay-urged-jordan-love-block-noise
This is from the same Saturday, May 1, 2021, and it is the third year in a row I'm talking about the Packers and a shooting in the news in the month of May…
And for another 201, Aaron Rodgers was at the Kentucky Derby on the day of the shooting, in what turned out to be a HUGE 201 ritual, where John Velazquez, the winning jockey, with Medina Spirit, came into the day, May 1, with 201 races under his belt for the season, the only jockey who could say so, and with his win, Bob Baffert won his 7th Kentucky Derby, passing Mr. Ben A. Jones, who died June 13, 1961, the day leaving 201 days in the year, going with 'Run for the Roses'.
Run for the Roses = 201
Order of Illuminati = 201
Aaron Charles Rodgers = 201
Keep in mind Brady was there as well, who won Super Bowl 55, with 201 passing yards.

The Kentucky Derby is known as the 'Run for the Roses'.

Ben A. Jones was passed by Bob Baffert for most wins at the Kentucky Derby all-time this year, May 1, 2021.