Harry Reid dead at 82, December 28, 2021 (and the news breaks next to John Madden's death on John Legend's birthday)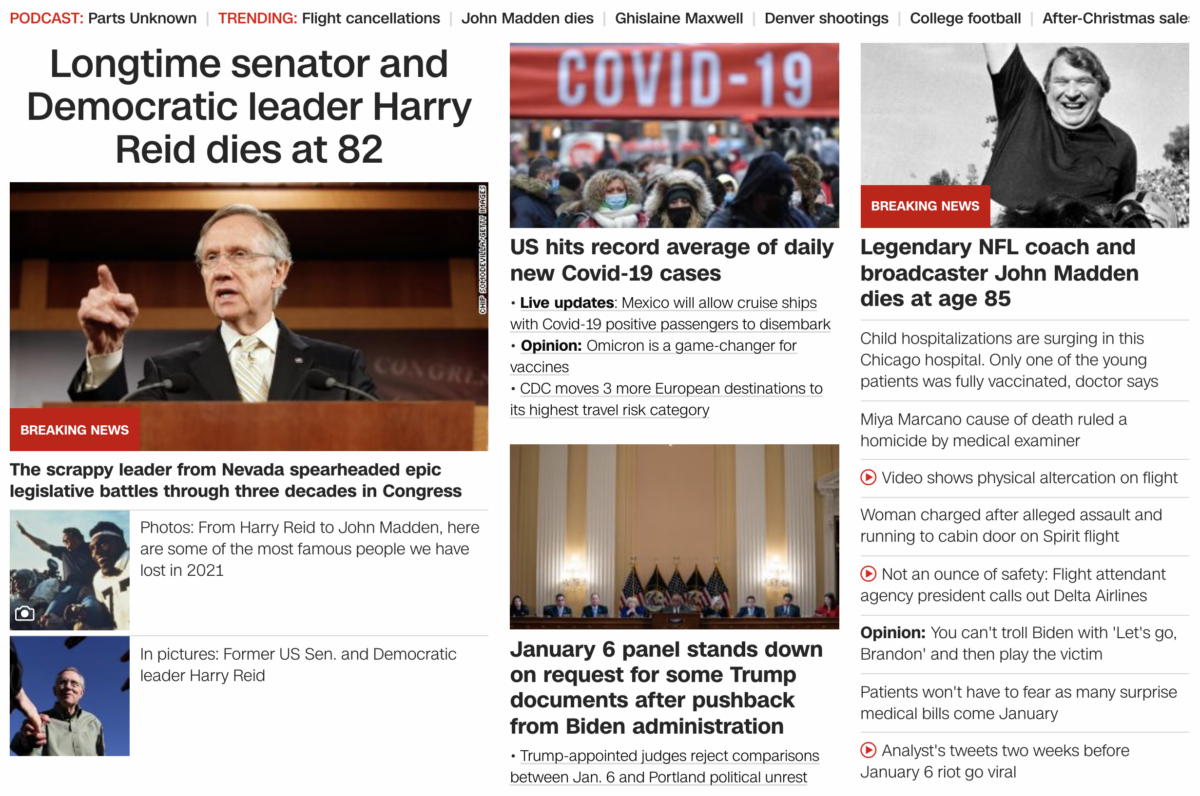 Notice the deaths of Harry Reid and John Madden are top headlines, at the same time.
Harry Mason Reid Jr. = 88
John Madden = 88
Madden coached the Raiders, and they're now in Nevada, where Reid was a Senator.
National Football League = 85
-Madden is dead at 85
Vesica Piscis = 82
-Shape of the football
-Reid is dead at 82
This comes shortly before Super Bowl 56, where they play for the Jesuit Lombardi Trophy.
Harry Reid = 56
Society of Jesus = 56
Washington D.C. = 56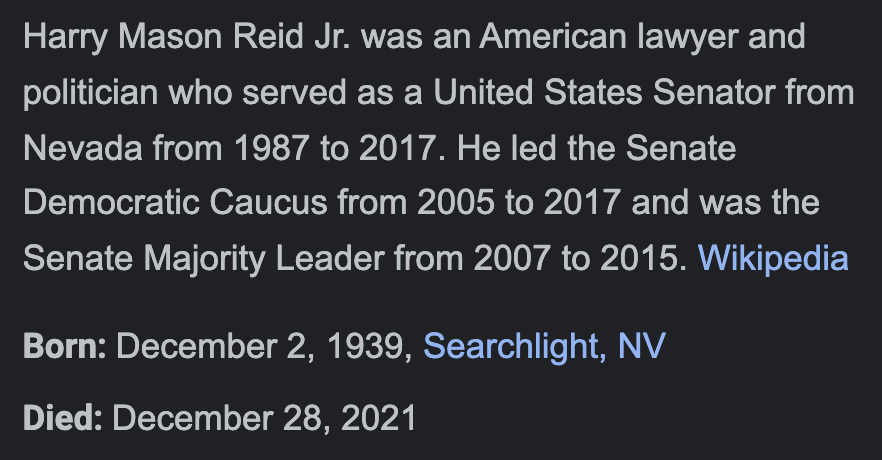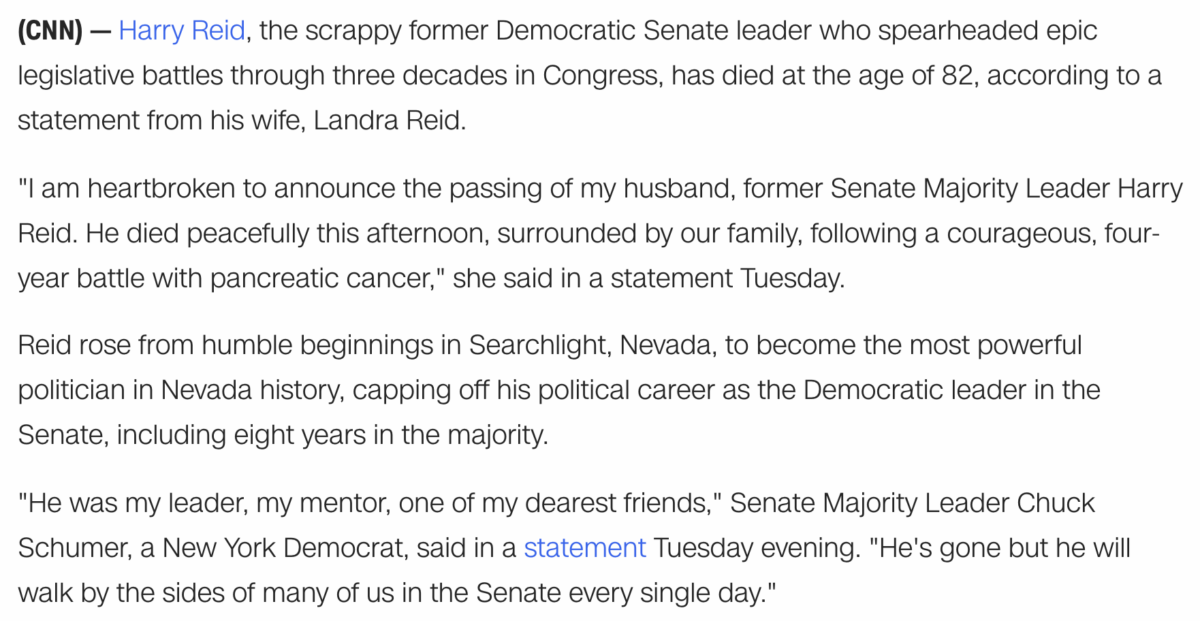 https://www.cnn.com/2021/12/28/politics/harry-reid-dies/index.html
And tell me, when was the last time John Madden was on TV? He has been M.I.A. for a decade.
And notice CNN referred to him as 'Legendary.'
That's odd because today is John Legend's 43rd birthday.
Football = 43
John Madden = 43
Las Vegas, Nevada = 43

https://www.cnn.com/2021/12/28/sport/nfl-legend-john-madden-dies-spt/index.html

What are the odds?