Hillary Clinton's ' The Diplomacy of Art, January 24, 2013 (for Vanity Fair's Feb. 2013 issue)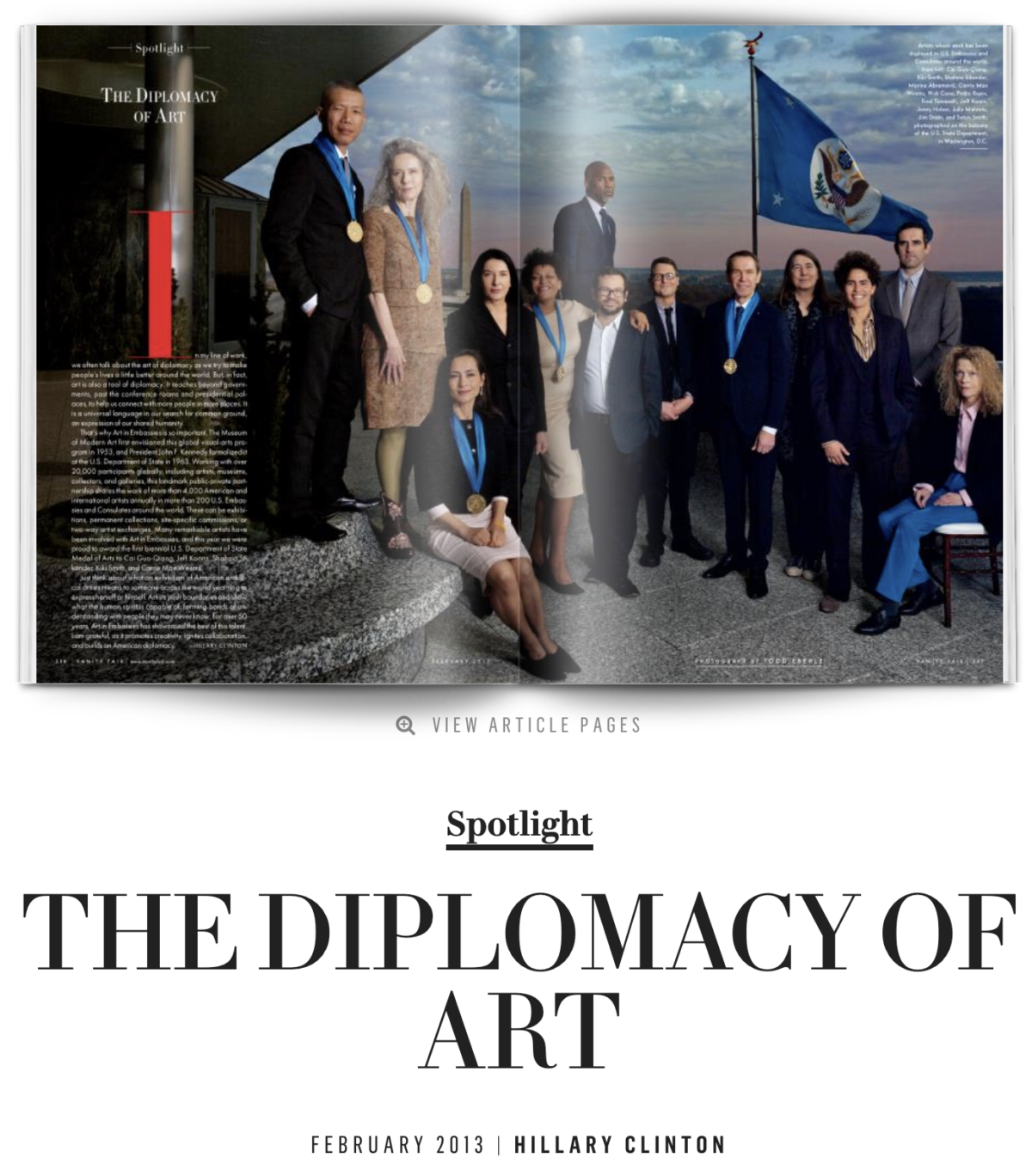 The Diplomacy of Art = 191
Society of Jesus = 191
Unconquered Sun = 191
-43rd prime
–Yale = 43
Hillary Clinton is a Yale grad, and don't forget this prank involving Hillary & Yale for March 22, 2022 here. Of course 322 is the number of Skull and Bones, the elite pranksters from the same school.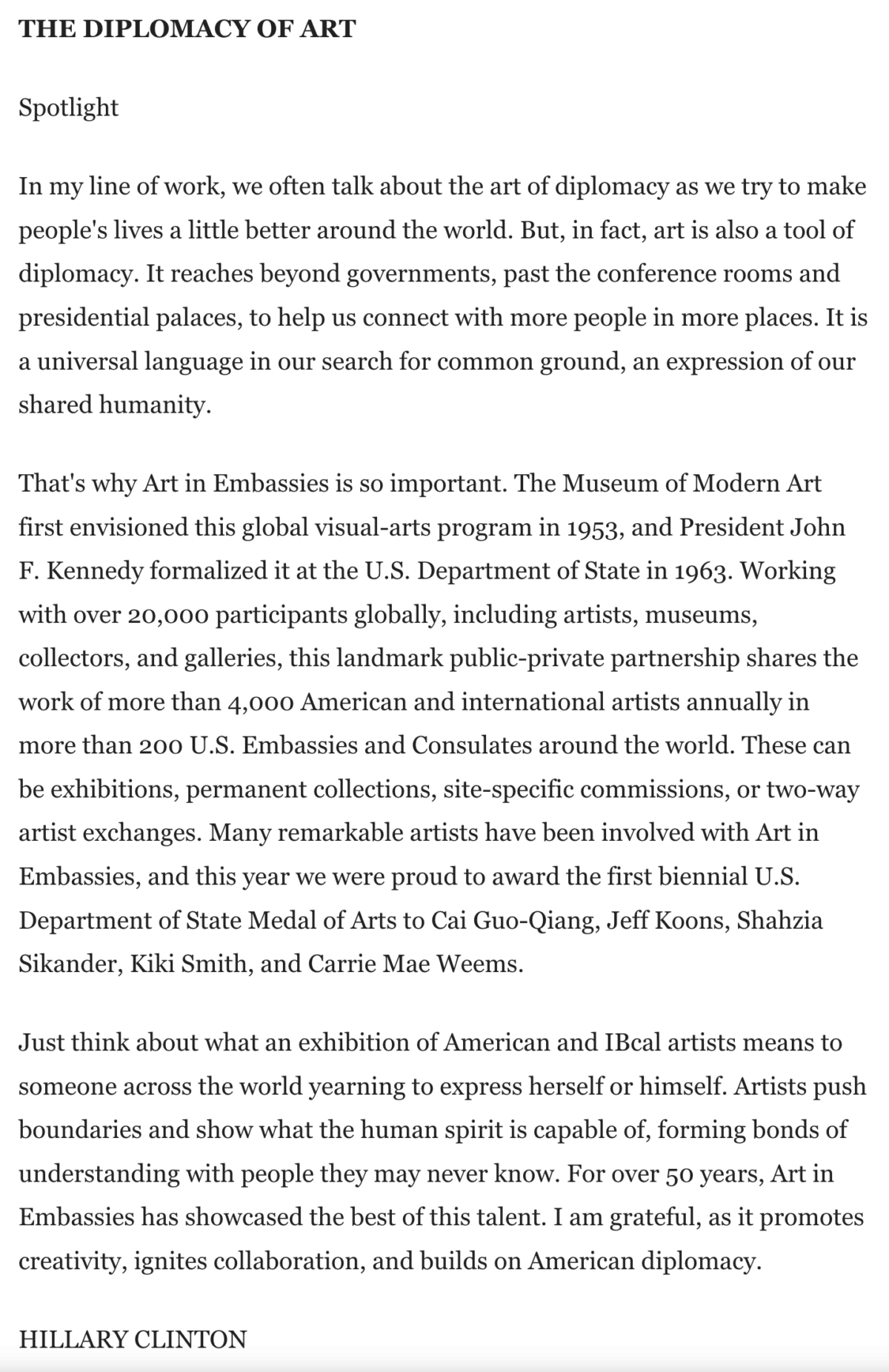 https://archive.vanityfair.com/article/2013/2/the-diplomacy-of-art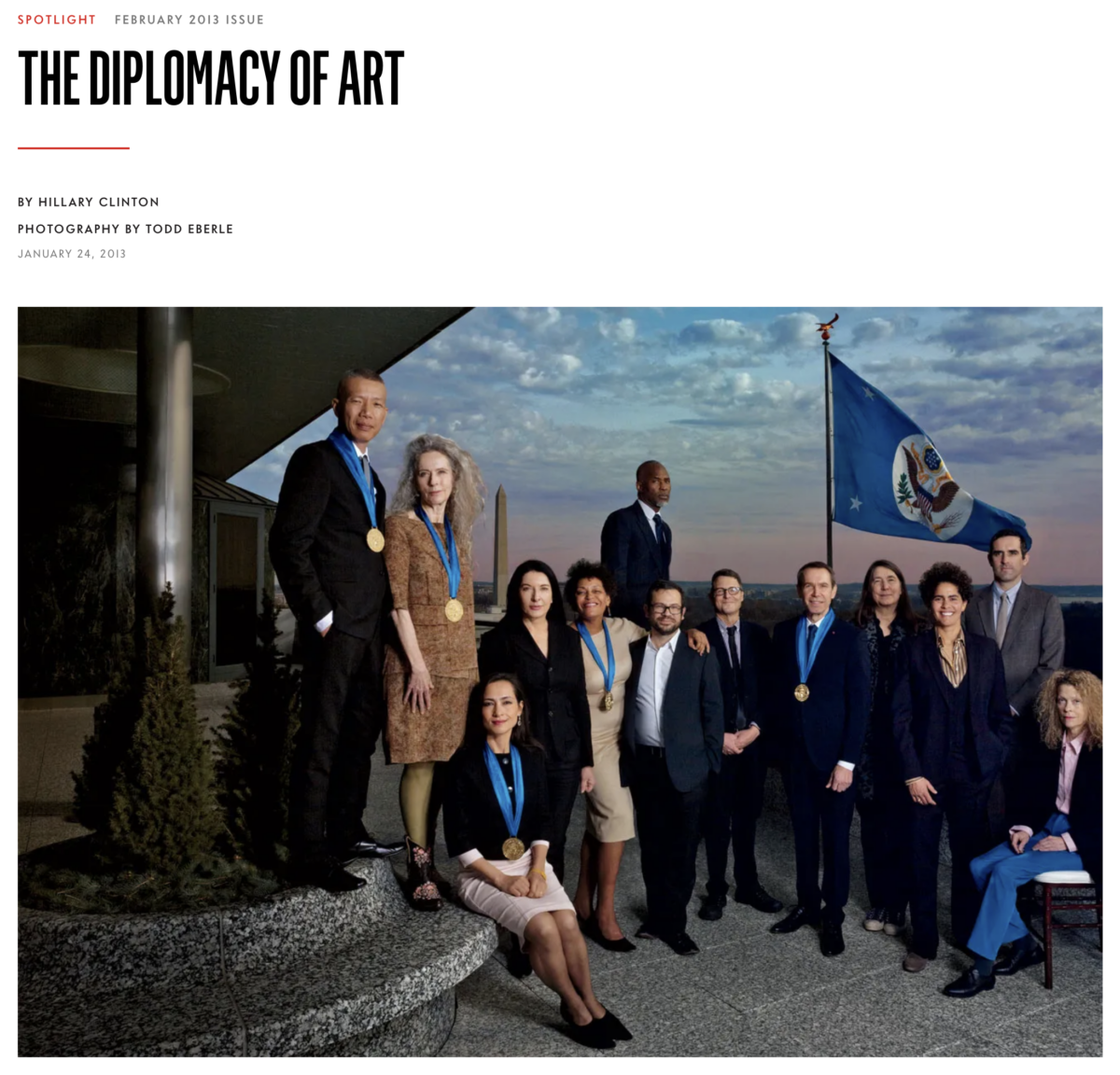 https://www.vanityfair.com/news/politics/2013/02/hillary-clinton-art-embassies
It was first published on January 24, or 24/1, like 241, the 53rd prime.
The article begins with 1953
Vanity Fair = 53
*Transgender = 53 (Never forget the Caitlyn Jenner ritual)
It released on Hillary Clinton's 91st day of her age.
The Society of Jesus = 91
-91, 13th tri. number
-2013 article
–Skull and Bones = 41
–41, 13th prime
Her husband was #42, but the 41st person to be President, and he went to Yale as well (Bill Clinton).