House approves $1 billion for Israel's Iron Dome defense system, September 23, 2021

Why not just print off another billion? After all, the politicians don't really have to pay for it.
The old Iron Dome is back in the headlines, on September 23, of all days.
239 (23/9 date)
239, 52nd prime
Government = 52
Authority = 52
President = 52
Pope = 52
Six years ago today the 266th Pope spoke at the White House, September 23, 2015. Today is the 266th day of the year.
Iesus Hominum Salvator = 266 (Pope Francis, #266, first Jesuit Pope) (This is the Jesuit motto)
Read about Israel, Iron Dome and 93 here.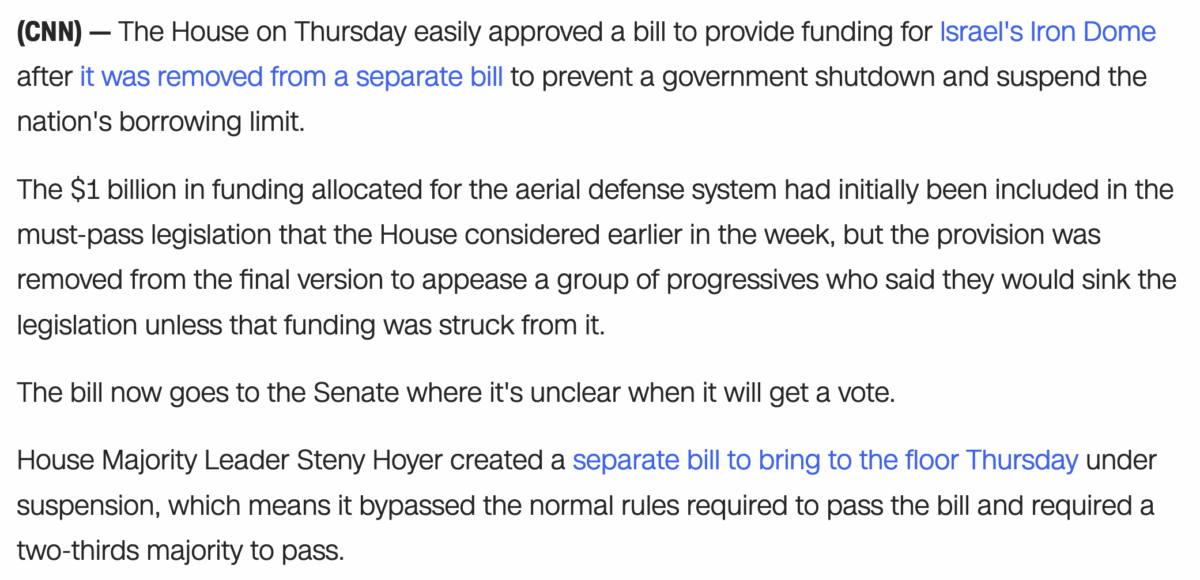 https://www.cnn.com/2021/09/23/politics/iron-dome-house-vote/index.html
This news comes 307 days after Joe Biden's 78th birthday.
307, 63rd prime
Rabbinic Judaism = 63