Houston, Sun Symbolism, March Madness, Harry Potter and the Jesuit Order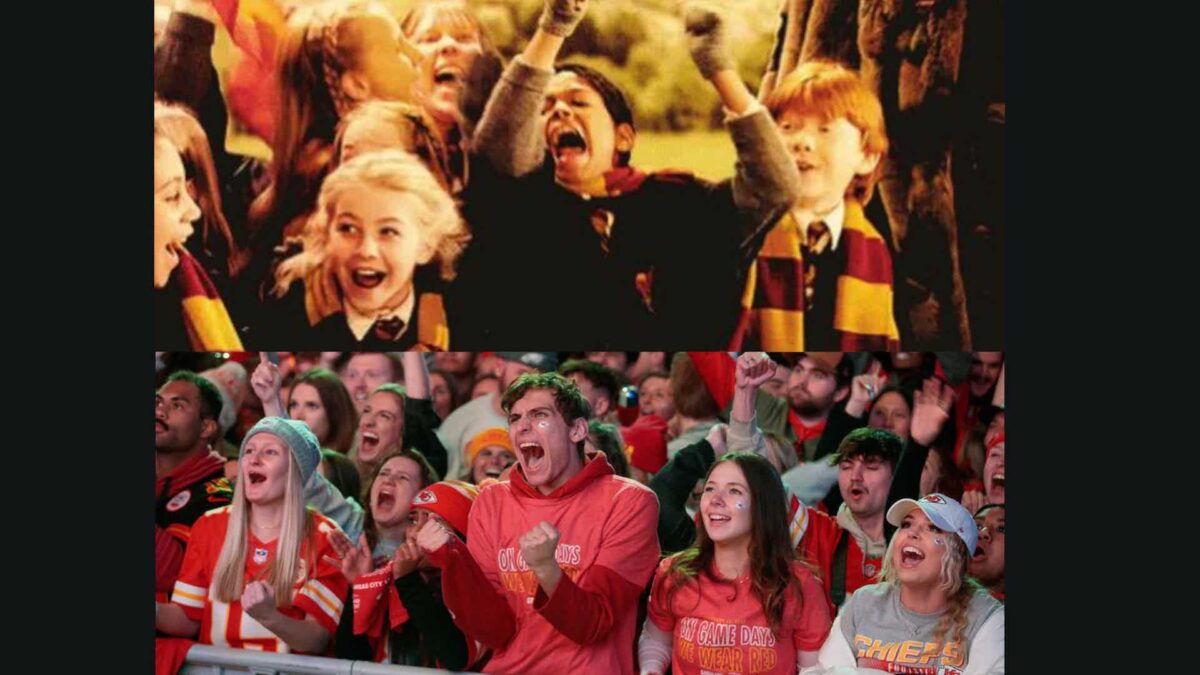 One of the — you could say it is the biggest American sporting event outside of the Super Bowl — is approaching: the NCAA Men's basketball championships, nicknamed March Madness.
As I I have emphasized: events like this transcend sports, and at their heart they are not really primarily about sports but about their ability to focus large numbers(tens of millions) of human psychic and emotional energy; conditions ripe ritual and consciousness manipulation.
Many themes from ancient times, to current times — seen outside of sports; in all facets of culture geo-politics and pop culture — will be present at March Madness.
Most significant is the time of year: March, just before the Spring Equinox and the return of the sun one of the single most powerful archetypes that I have been commenting on.
The second most significant is the location: the NRG Stadium complex in Houston Texas. NRG an obvious play on the term "energy" so its ritual significance is literally spelled out there. The last mega-sporting event hosted by that location Super Bowl XXXVIII which produced the undisputedly most memorable and controversial half-time shows in Super Bowl history. It was the so-called "NIPPLE GATE" featuring Janet Jackson.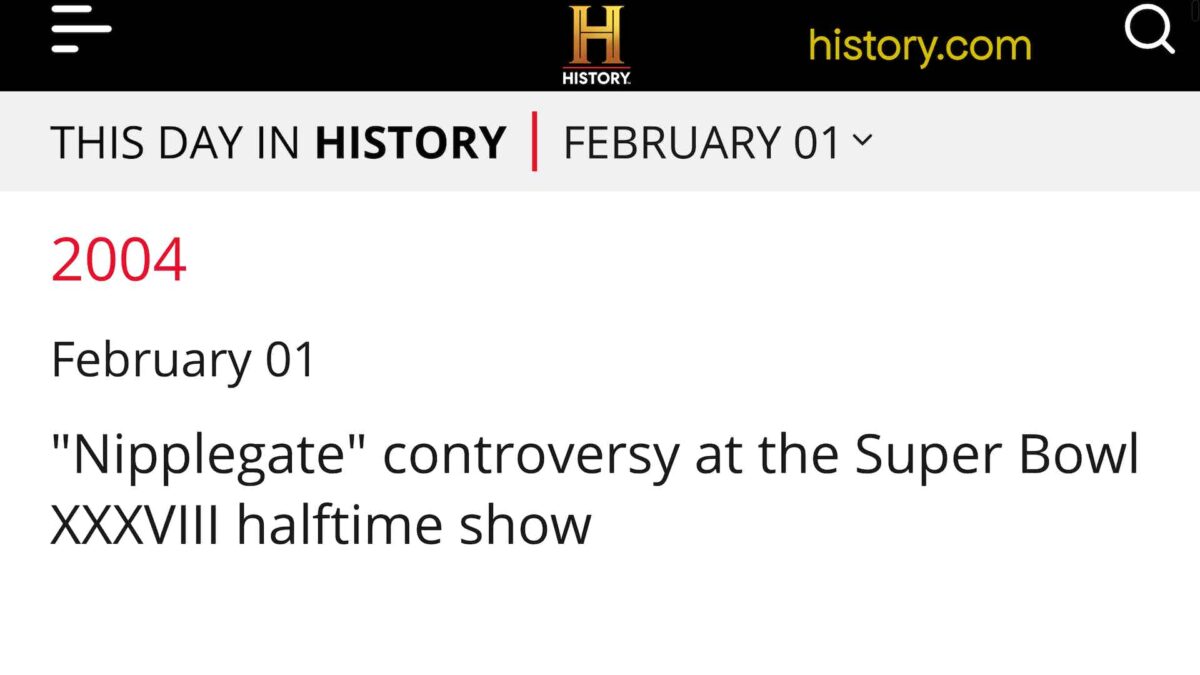 38 is a gematria code for "DEATH" and "MURDER" which also sums to the reflexion of 38: 83.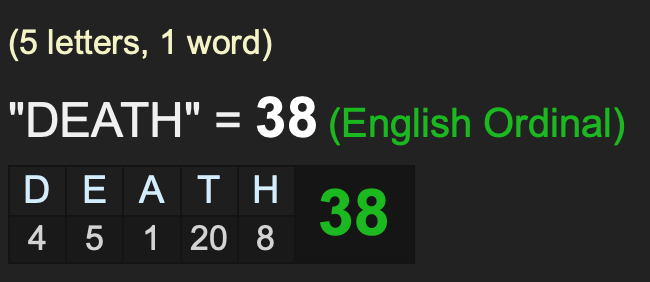 Super Bowl XXXVIII was won by Tom Brady whose birthday is 8-3 or 3-8 August 3rd or 3rd August.
"DEATH" and "MURDER" are applicable to Super Bowl XXXVIII because it was played at the site of the Houston native Travis Scott's Astroworld Festival disaster, since renamed NRG Park at the time of the concert deaths, formerly Reliant Park.
Astroworld festival is named after Travis Scott's Astroworld album that was released in 2018 on Tom Brady's birthday 8-3 or 3-8 August 3rd or 3rd August.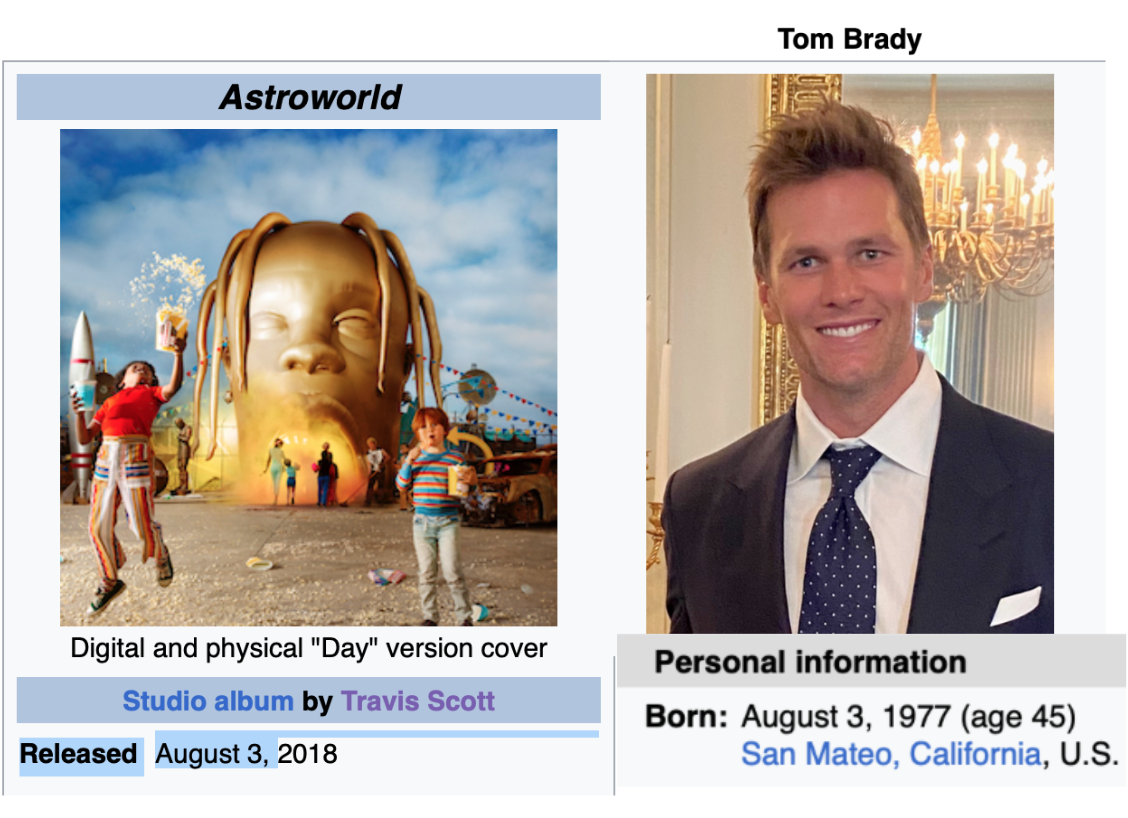 So 38 and 83 — as well as the location — connect Travis Scott to Super Bowl XXXVIII as well as to Super Bowl half-time shows since he performed at the half-time show of Super Bowl LIII which whose contestants were indicated 6 months prior on his Astroworld album cover.
The New England Patriots defeated the Carolina Panthers in the "NIPPLEGATE" Super Bowl XXXVIII. "PANTHERS" equals 38 in gematria.

The top performing receiver was Deion Branch of the New England Patriots who wore jersey number 83.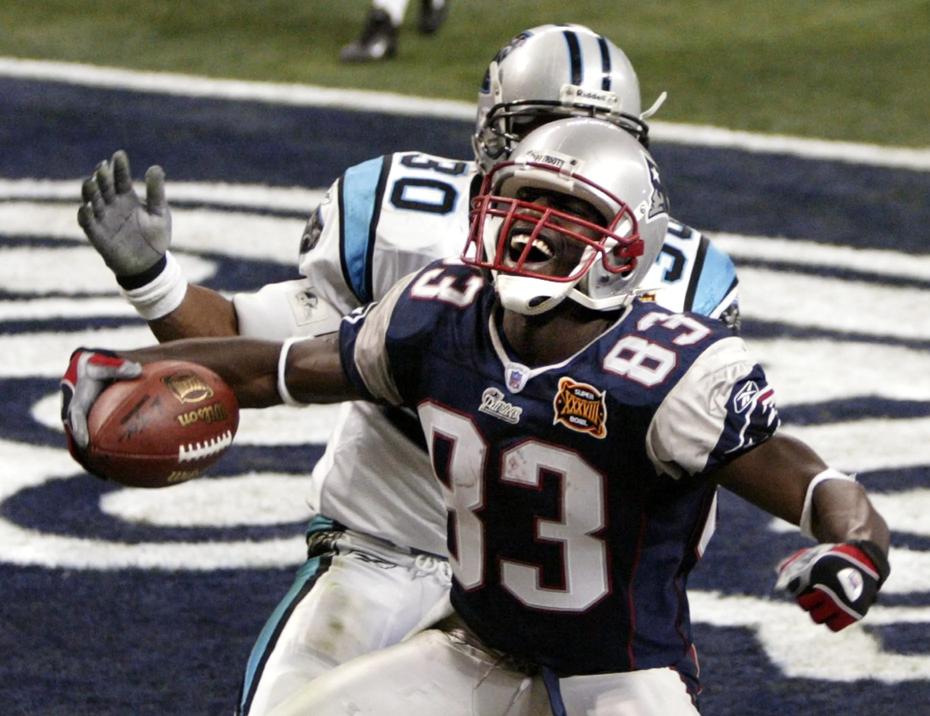 The gematria of "EIGHT THREE" is the same as that for "THREE EIGHT" obviously.
"NIPPLEGATE" and "THREE EIGHT" are a super match across three base ciphers of English gematria.

165 and 105 are key numbers here:
165 is 16th May Janet Jackson's birthday.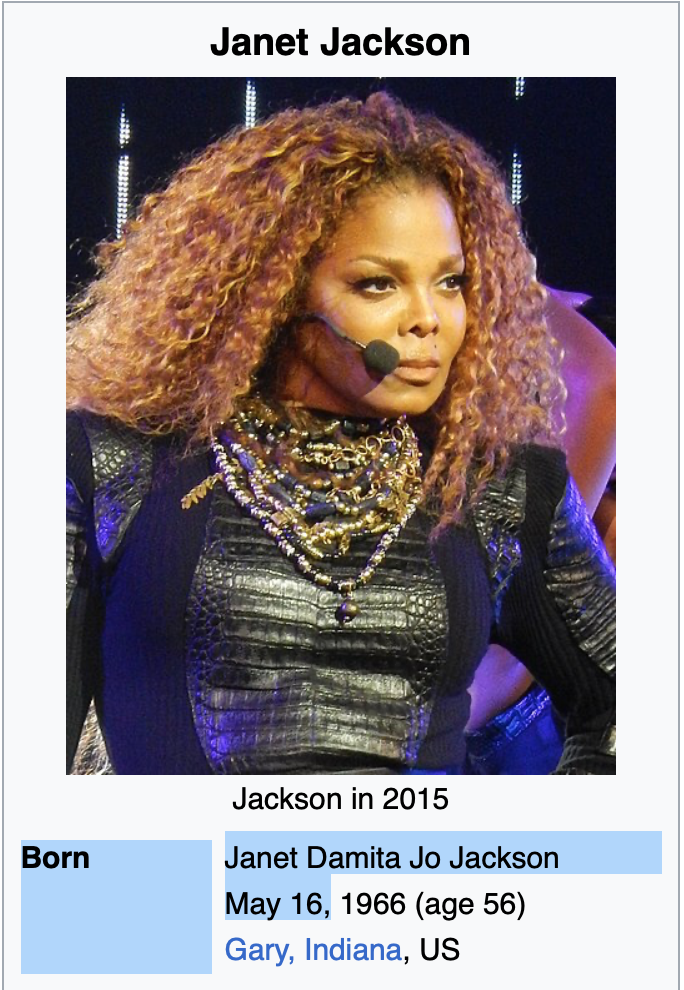 Super Bowl XXXVIII was on February 1st, 2004. Janet Jackson's next birthday was 16 May, 2004.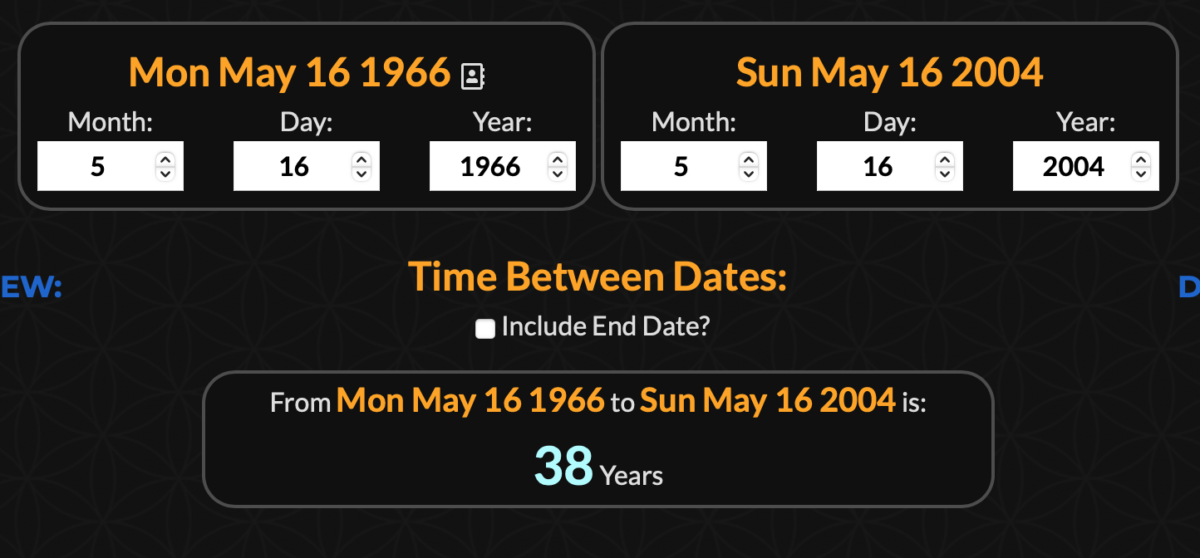 Remember that "THREE EIGHT" and "NIPPLE GATE" are 105.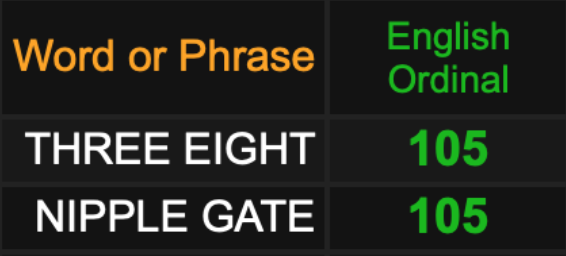 "Nipple Gate" Super Bowl XXXVIII occurred 105 days before Janet Jackson's 38th birthday.

In fact just this year at the time of the latest Super Bowl (LVII) Tom Brady commented on "Nipple Gate",
saying that it was "Good for the NFL".
It remains to be seen as to what narratives unfold at the NCAA Final Fours later this month at that site.
Travis Scott had the Travis Jesus jacket named and designed specifically for him; a jacket worn at Super Bowl LVII by Damar Hamlin who gave the Travis Jesus artwork more publicity than Travis Scott himself did.
I did a decode showing how Super Bowl LVII's matchup was scripted according to the plot of Harry Potter books and films: "Oz and the Harry Potter Super Bowl".
Harry Potter themed video game "Hogwarts Legacy" was released just two days before the Super Bowl.
I showed that the red and yellow Chiefs reflected the red and yellow House of Gryffindor (that Harry Potter belongs to) whose arch rival is the green House of Slytherin reflected by the green Philadelphia Eagles.
"GRYFFINDOR" matches "Kansas City" in two ciphers most notably at 148.

148 is the date 14th August the date on which the Kansas City Chiefs were established.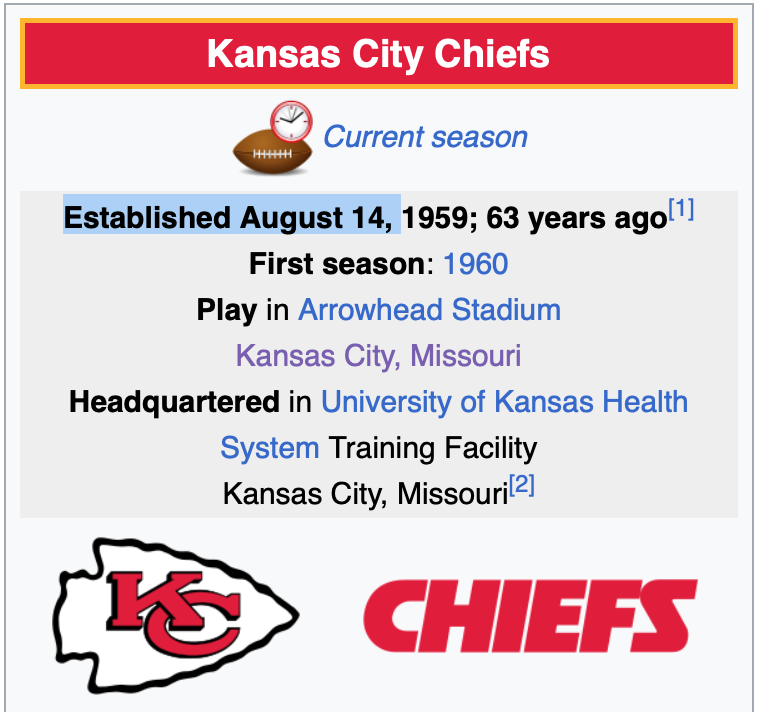 They both sum to 122 like the date 12th February the date of Super Bowl LVII.
12th February, 2022 left 322 days in the year.

322 is the date March 22nd which is the annual International House of Gryffindor Pride Day.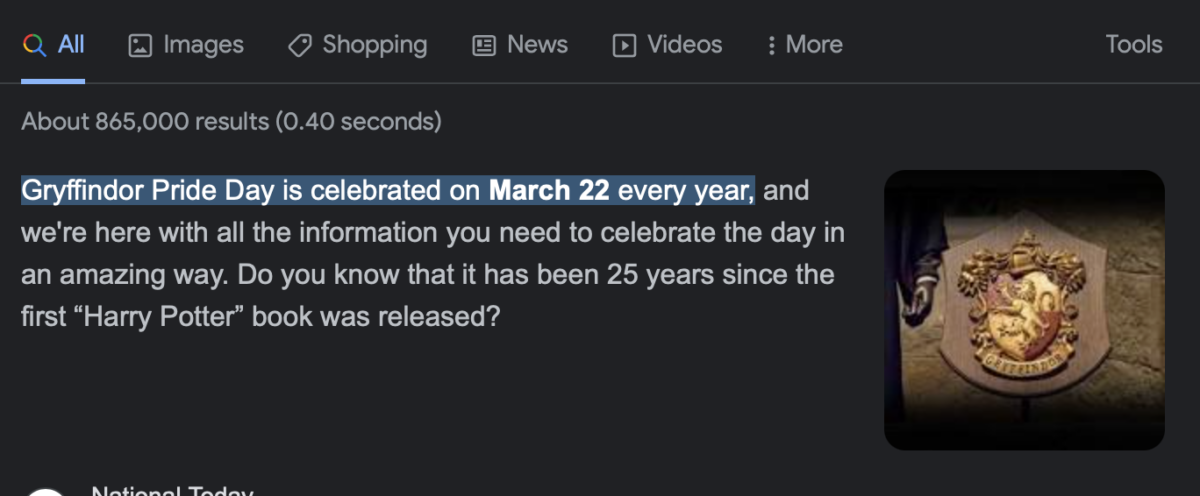 In my video I showed how the red and yellow clad Chiefs fans resembled the real and yellow clad House of Gryffindor fans.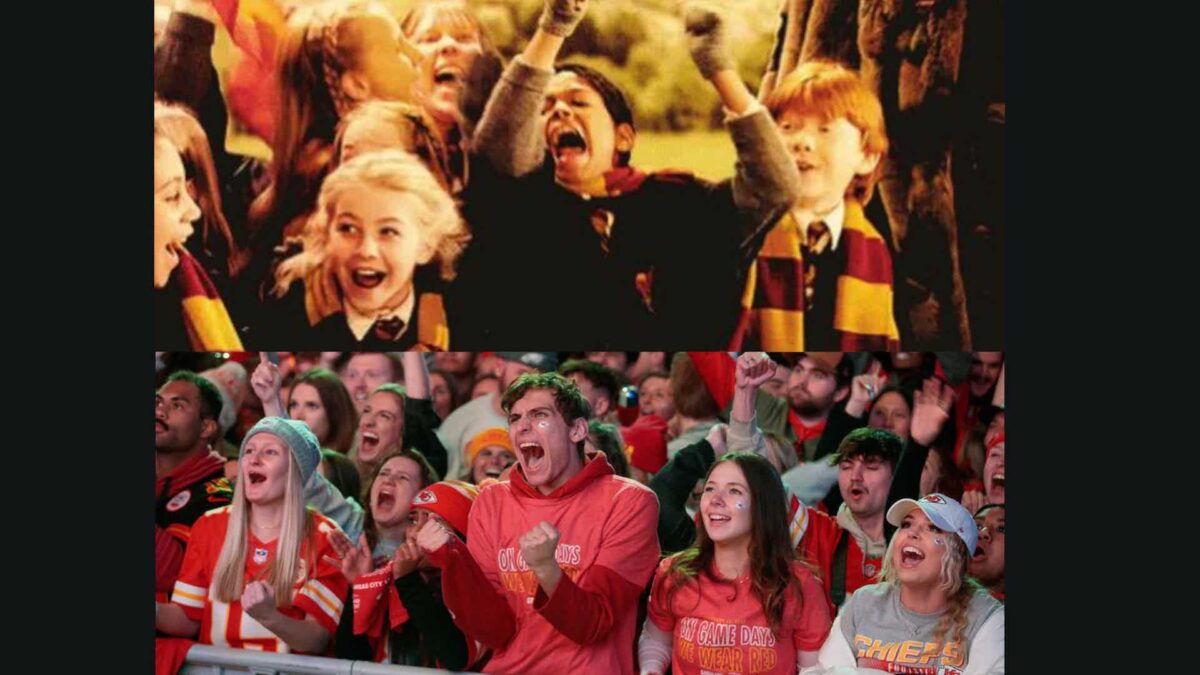 Super Bowl LVII is not the only major sporting event that has employed Harry Potter coding.
JULY 31st
July 31st is a significant number regarding the Jesuit Order. Its founder St. Ignatius of Loyola died on July 31st, and it is the date of the feast day celebrating him.
July 31st is also very significant to Harry Potter.
Its author J.K. Rowling was born on July 31st, and she gave the title character her birthday of July 31st.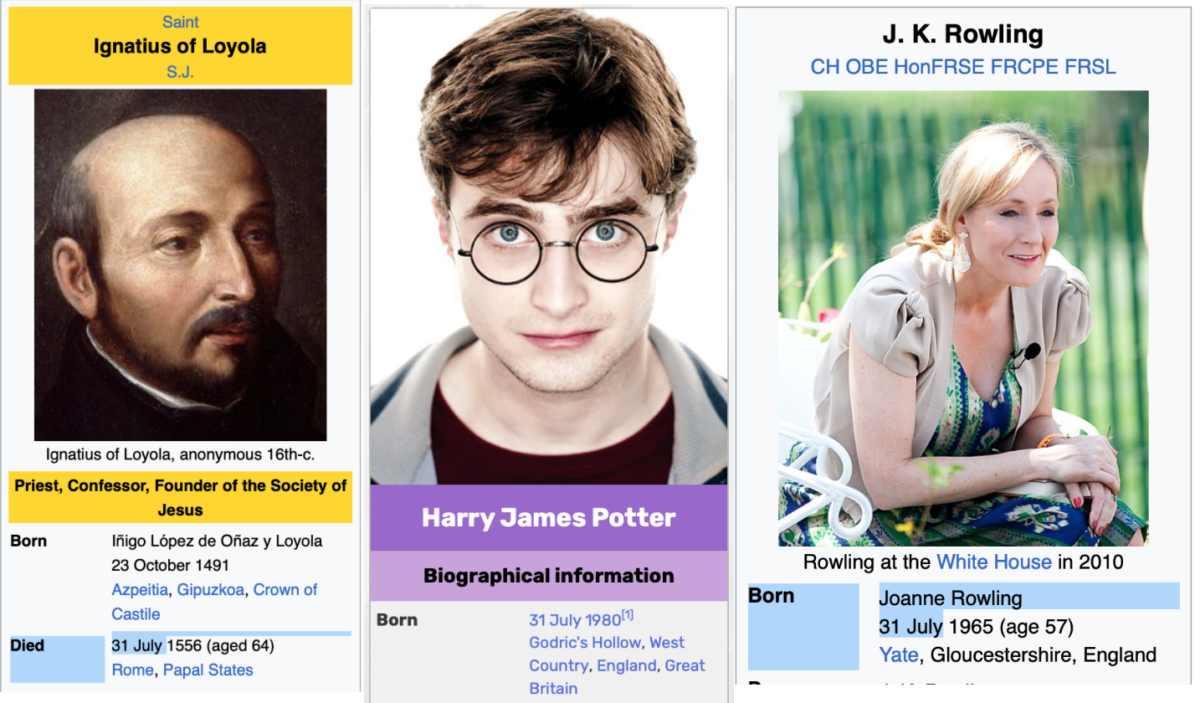 At the time of the approaching NCAA Basketball Madness we look at one of the historic upset runs in the tournament: the 2018 "Cinderella" run of a Jesuit University named after its founder Loyola University of Chicago.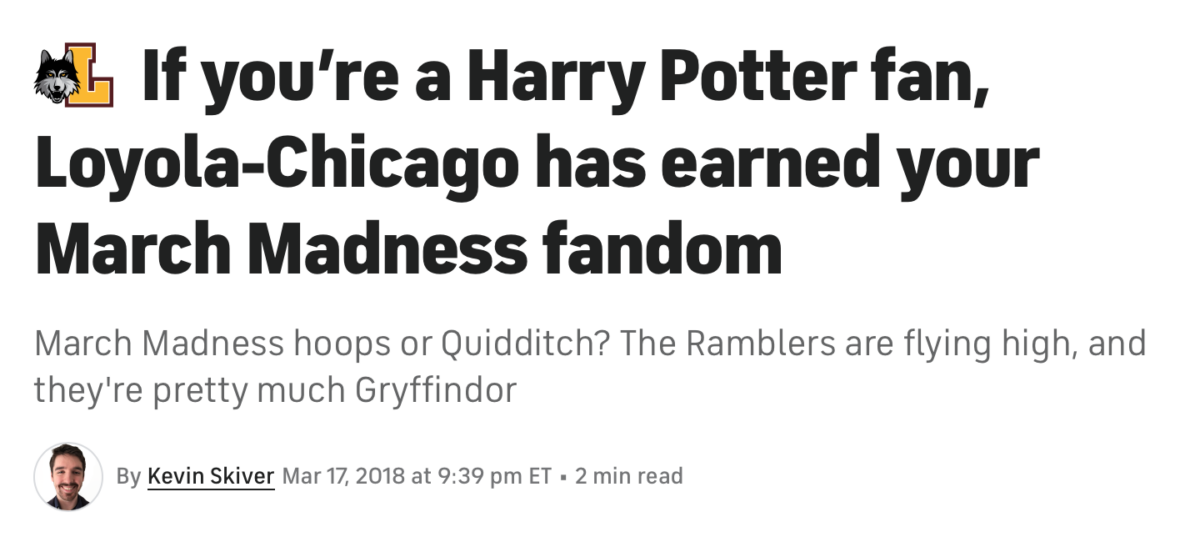 This headline from CBS Sports reads:
"

If you're a Harry Potter fan, Loyola-Chicago has earned your March Madness fandom
March Madness hoops or Quidditch? The Ramblers are flying high, and they're pretty much Gryffindor"
I am the only one that I know of who has made the comparison between the Kansas City Chiefs fans and Gryffindor fans, but on a mainstream media national level that comparison was made but this time with Loyola University fans.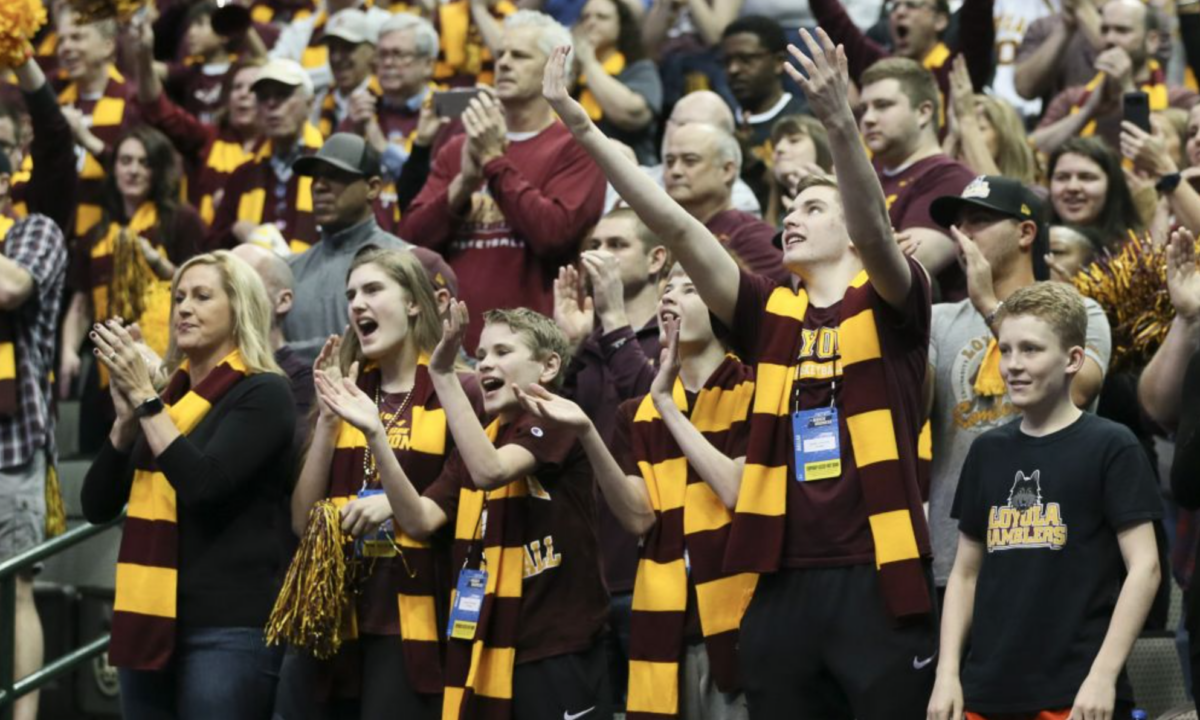 This is done with full consciousness. Americans do not wear scarves to support sports teams; this is a distinctly British phenomenon, and Harry Potter and Gryffindor are British. For Americans to wear scarves is an indication that they are consciously referencing Harry Potter.
And school is named after Loyola whose Feast Day and date of death is July 31st which is the birthday of Harry Potter and his author J.K. Rowling.
July 31st is in the tropical Zodiac sign of Leo. Leo is ruled by the Sun.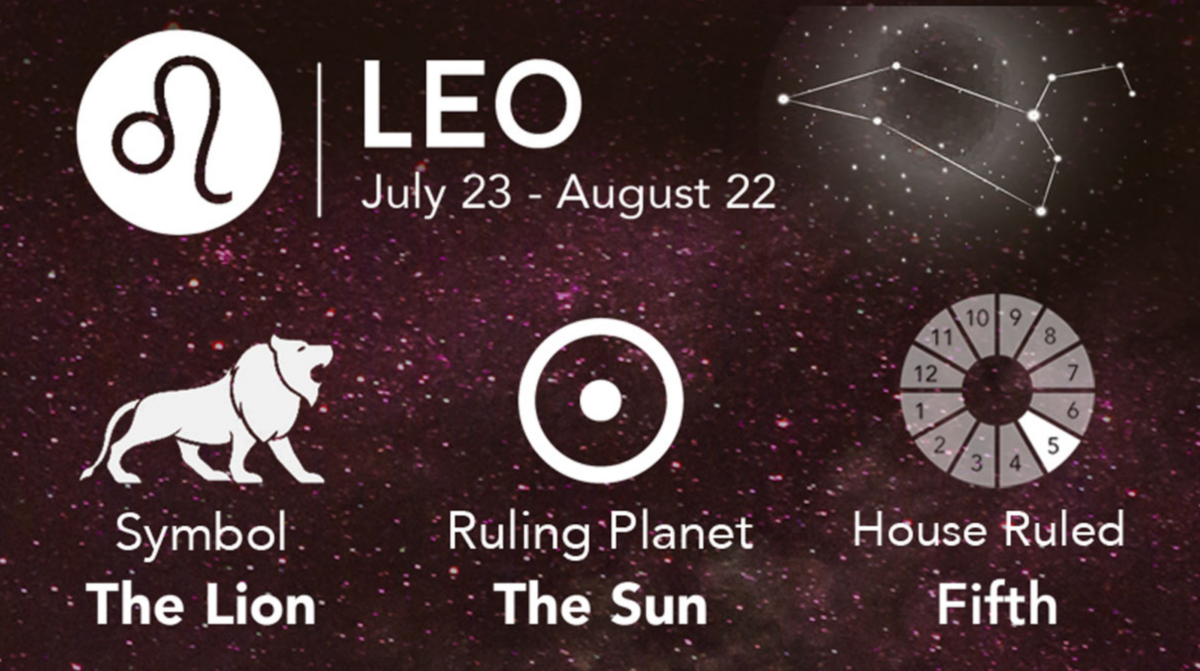 The red and yellow Kansas City Chiefs established August 14th are Leo.

The symbol of the House of Gryffindor is the lion of Leo.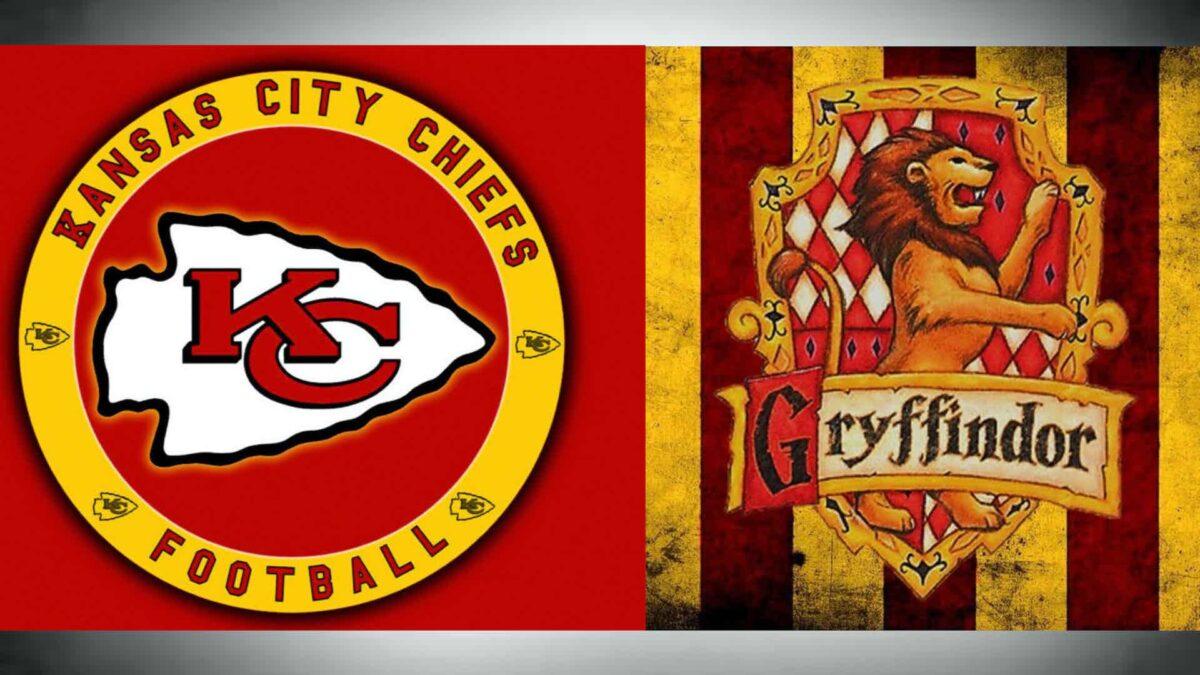 Red and yellow are colors often used by the Jesuit Order. They have a Sun logo. Red and yellow are colors symbolic of the Sun.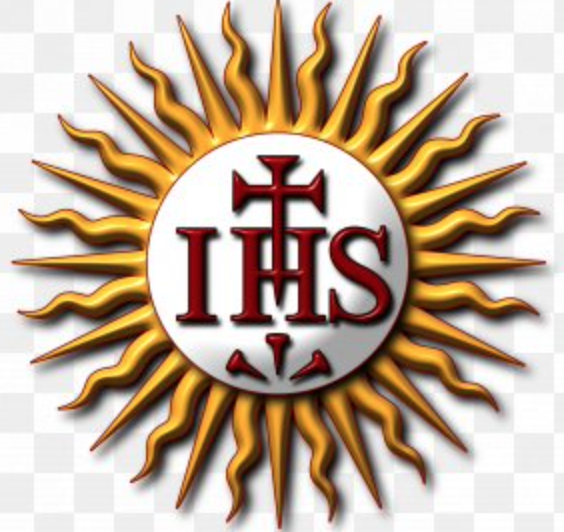 This is why March Madness is of great significance: it is just before the time of the resurrected Sun which is an ancient archetype of worship.
The Sun resurrects at the time of Aries. A famous Aries whose signature colors were red and yellow was wrestling legend Roddy Piper who died on the anniversary of the death of Ignatius of Loyola and the birthdays of J.k. Rowling and Harry Potter July 31st.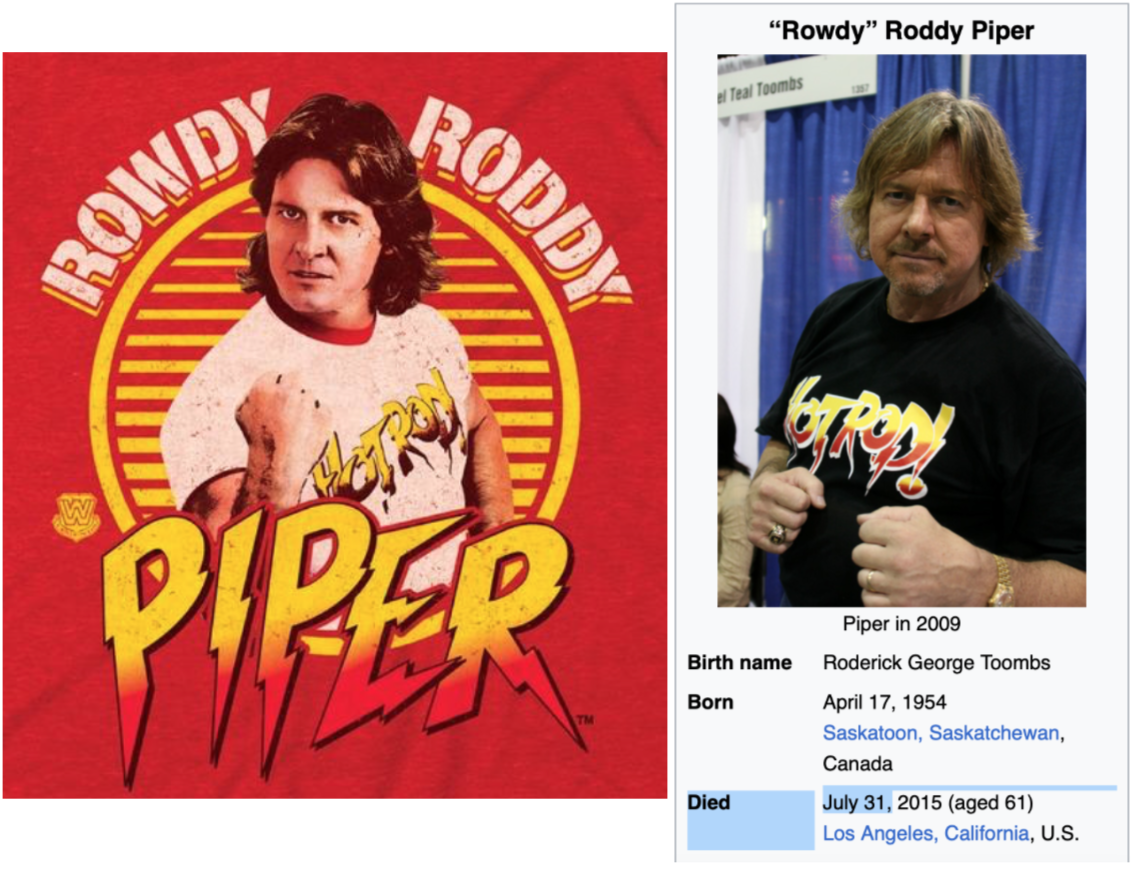 In astrology the Sun rules the sign of Leo, and is exalted in the sign of Aries which is why Gryffindor Pride Day is at theme of the resurrected Sun in Aries on March 22nd.
Jesus (Christianity), Mithra (Roman), Attis (Greco – Roman), Tammuz (Babylonian), Horus (Ancient Egyptian) are examples of resurrected Sun/Son gods.
"LOYOLA" and "SUN GOD" are a grand slam match in the base ciphers.