Indiana GOP Congresswoman Jackie Walorski killed in car crash, August 3, 2022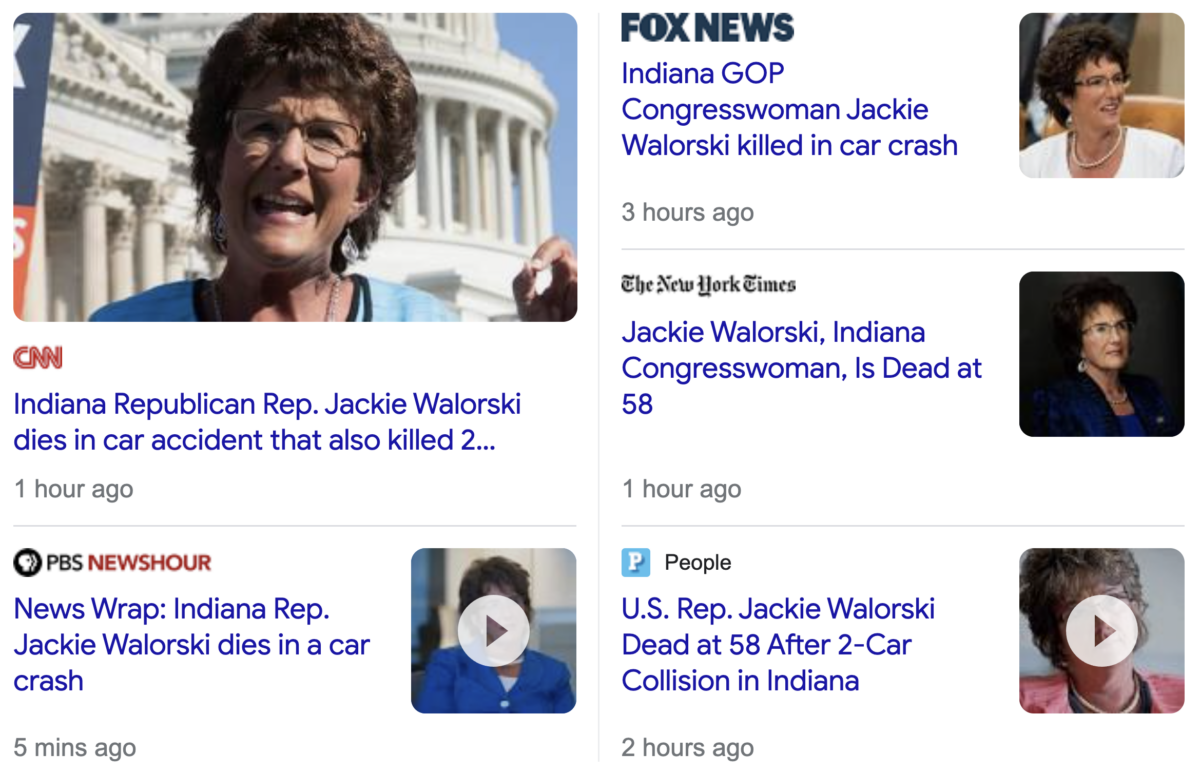 This comes August 3, 2022, the 8/3 or 3/8 date. The details come from the police…
Murder = 38 / 83
Death = 38
Killing = 38
RIP = 38
You know about Murder by Numbers by the Police and '83…
In this case, she is dead exactly 115-months after taking office, January 3, 2013.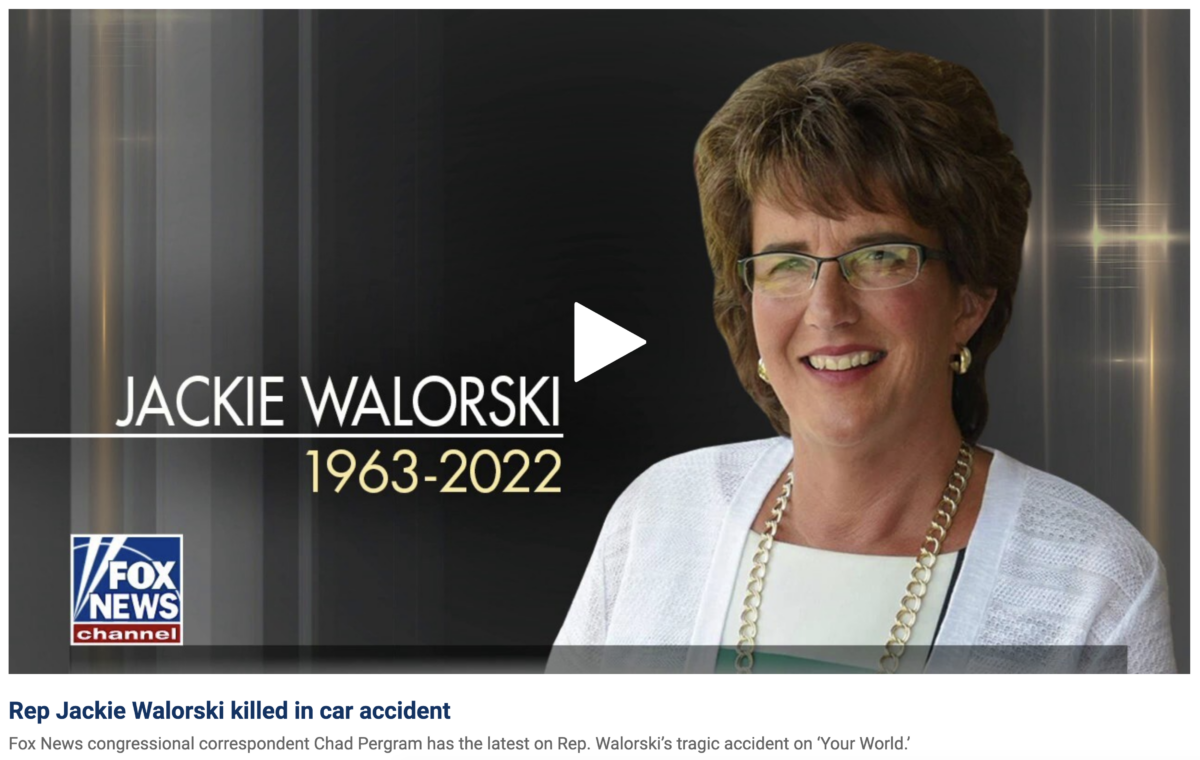 She died on SR 19, south of SR 119.
Jacqueline R. Walorski = 119
Fraternal Order of Police = 119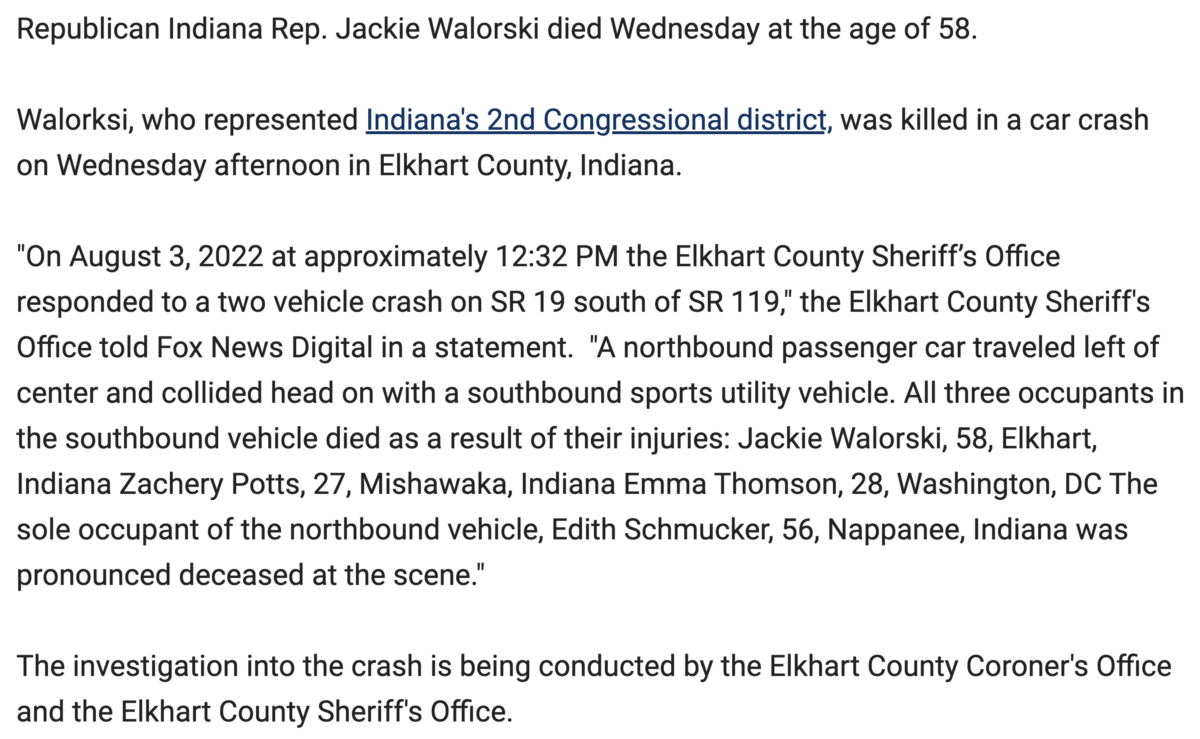 https://www.foxnews.com/politics/indiana-gop-congresswoman-jackie-walorski-killed-car-crash
She is dead 14-days before her upcoming 59th birthday.
Dead = 14
There was big political death 59-years ago, in '63, the year she was born.
John F. Kennedy = 59
Kill = 59 (Jewish)
She was 58, nearly 59.
Freemasonry = 58 / 59
Recall how they got the 38 in when the breaking the news of the death of JFK. And don't forget he died in Dealey Plaza, named after a Freemason.

And notice she was killed by a 56-year-old in Elkhart County, by a woman with the same name gematria as herself. Both Edith Schmucker and Jackie Walorski equate to 147 and 231 (21st tri. number).

And the 56 piece…

Washington DC = 56
Society of Jesus = 56
All Seeing Eye = 56 / 119
Freemasons = 56
-Fraternal Order of Police's logo…
Elkhart County Sheriff's Office = 307
Freemason = 307 (Jewish)