International Monetary Fund and 10 countries simulate cyberattack on banks, "Collective Strength," December 9, 2021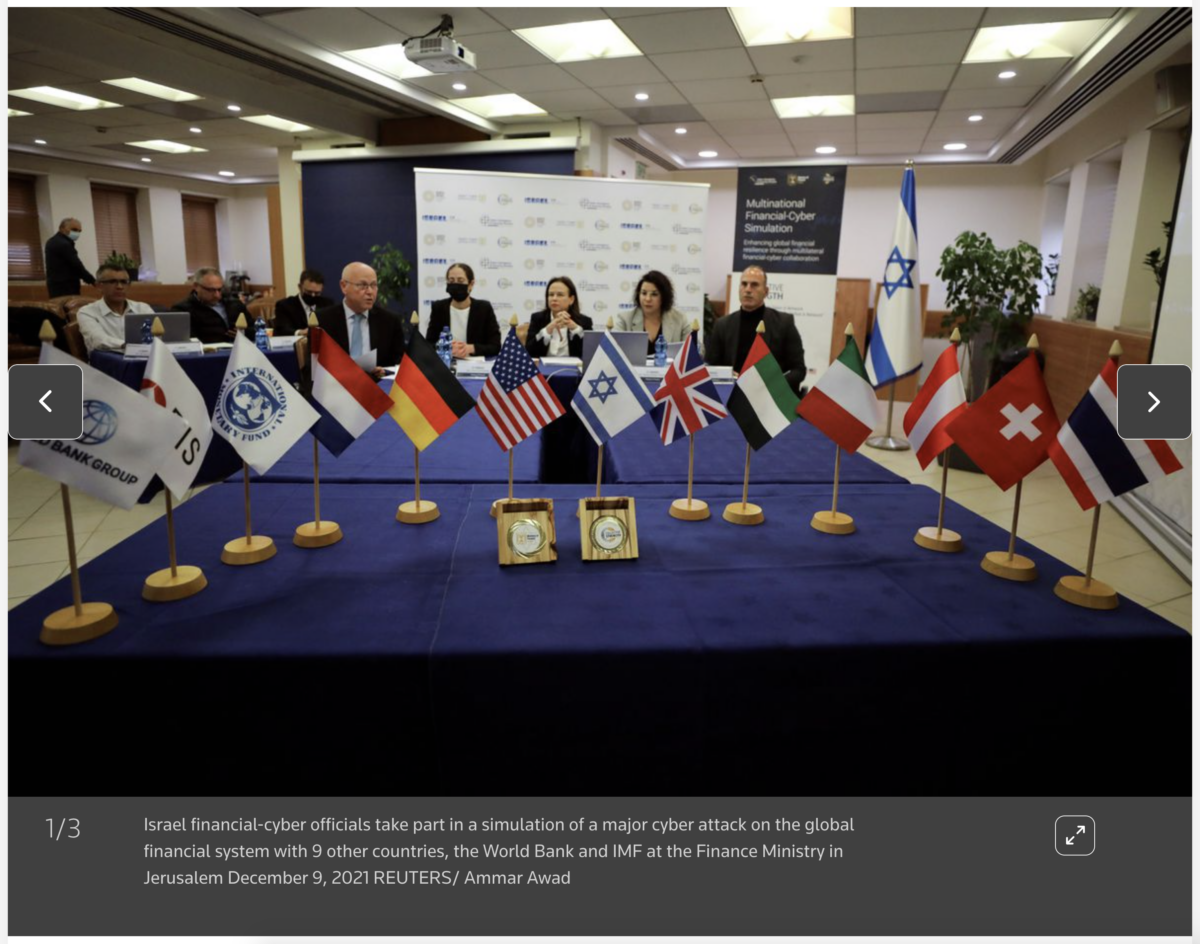 Go figure that this simulation was on December 9, 2021, the 119th day of Kristalina Georgieva's age, the head of the IMF (International Monetary Fund).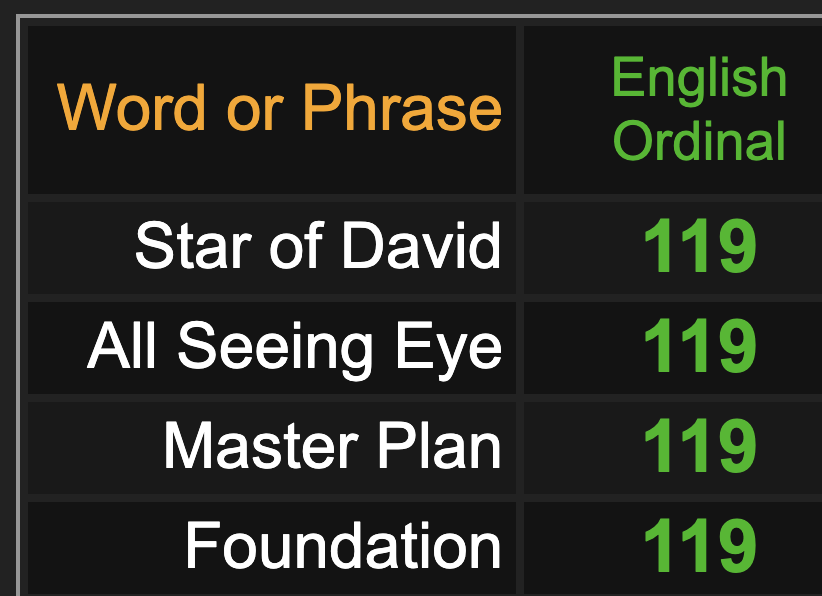 Vatican = 119
Francis = 119
That also connects to 'International Monetary Fund'.

All currencies are pegged against the U.S. dollar, with the 'all seeing eye' on it.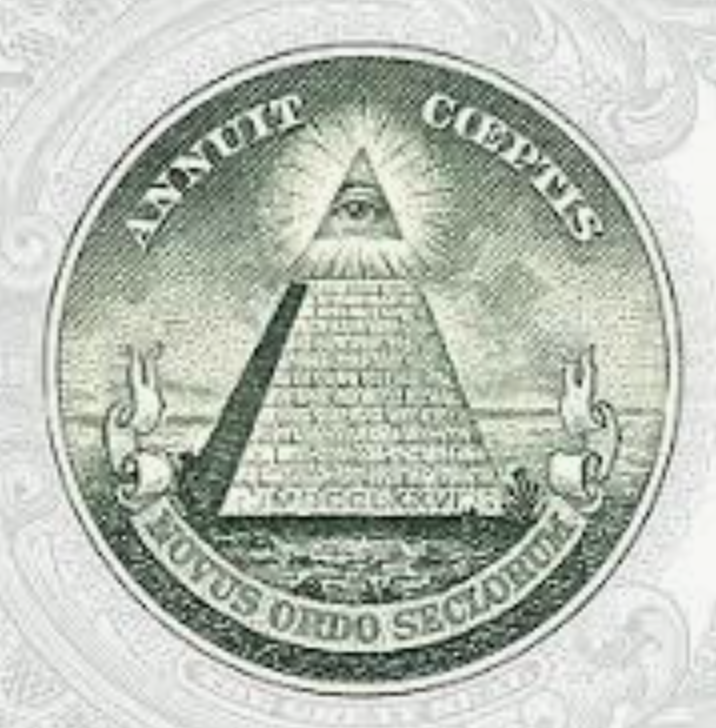 Adding insult to injury, it was 203 days after the Ignatian Year began on May 20, 2021.
North Carolina = 203 (Banks are HQ'd in North Carolina in U.S.)
Kristalina Georgieva = 203



Also, this took place on December 9, or 12/9, in Israel.
Synagogue = 129
America = 129
Think of the 'Synagogue' of Satan.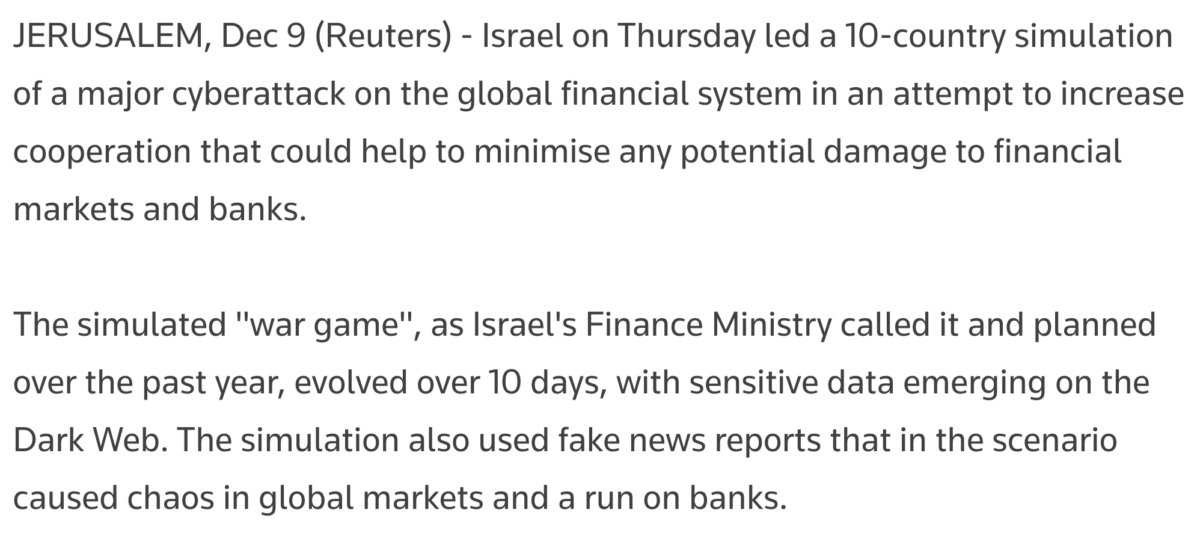 https://www.reuters.com/markets/europe/exclusive-imf-10-countries-simulate-cyber-attack-global-financial-system-2021-12-09/
The name of the simulation was Collective Strength.
-Collective Strength = 82 / 98 / 217 / 269
Oddly enough, the name has the same gematria as 'New England Patriots' in all four base ciphers, something heavily tied in with September 11, or 11/9.
ALSO, notice the relationship with 129 and 177 as well as 201.