Ivanka Trump's book, 'The Trump Card,' and her mother's death, Ivana, July 14, 2022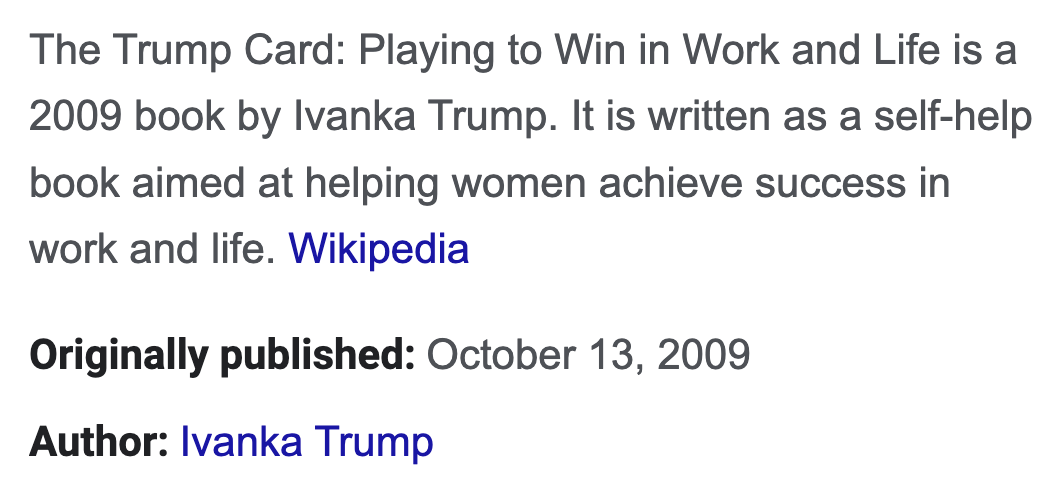 Notice the gematria of 'The Trump Card,' equating to 147, like how Ivana Trump was reported dead on July 14, 2022, or 14/7, like 147.

Notice also that it released on October 13, the day leaving 79-days in the year. As we discussed in the first post on Ivana's death, she passed 79-days after Melania Trump's April 26 birthday.
Society of Jesus = 79
Murder = 79
*Credit to Richard
Read more about the death of Ivana Trump here.
The Trump Card = 57 / 69 / 147 / 177
New World Order = 69 / 177
The Jesuit Order = 69 / 177