Ja Morant leads Grizzlies to scripted Game 1 win over the Utah Jazz, May 23, 2021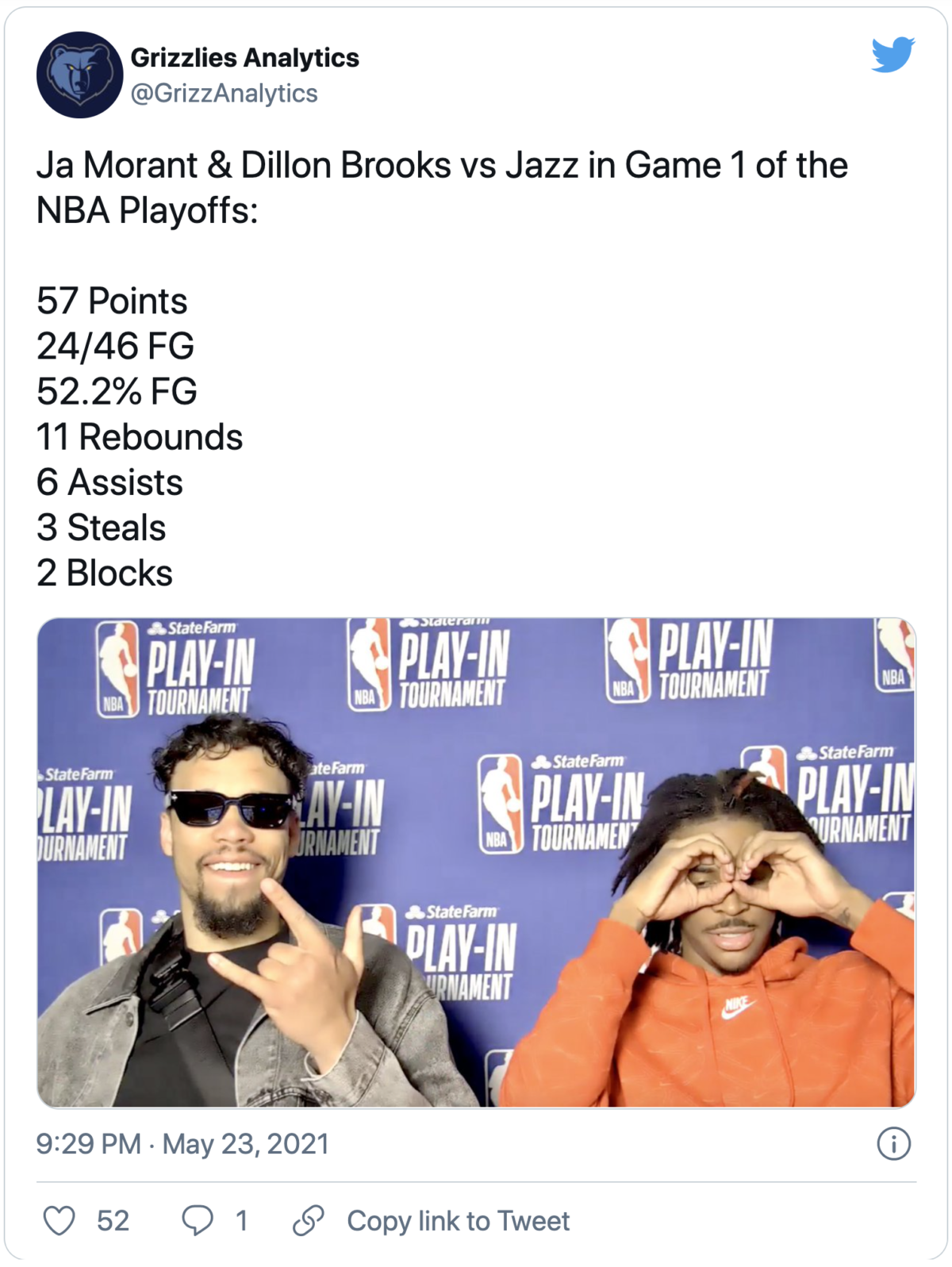 How scripted is the NBA? Consider this.
Game 1, #8 Grizzlies vs #1 Jazz, Sunday, May 23, 2021, was 79 days (22nd prime number) before Ja Morant's 22nd birthday, and with the Grizzlies upsetting the Jazz they picked up their 22nd away win of the season. Consider further that the Memphis coach was participating in the ritual, 253 days after his birthday, the 22nd triangular number, while the Utah coach was picking up his 253rd career loss, and his 22nd playoff loss. Keep in mind both 'basketball' and 'Utah' equate to 22.
Also, this stuff happens every single day in the world of RIGGED professional sports where the courts and fields are full of Manchurians, born and bred to be.
Oh yea, and you might have caught #22 of the Grizzlies putting in the deep 3-pointer to end the third quarter, giving the Grizzlies 83-points and a significant lead. Remember, this whole ritual for the Grizzlies making the playoffs, with the Play-In tournament, began 83 days before Morant's upcoming birthday.
–Memphis = 83
–Memphis Grizzlies = 83