Jacinda Ardern smiles in World Economic Forum interview as she talks about the epidemic of suicide in her nation, New Zealand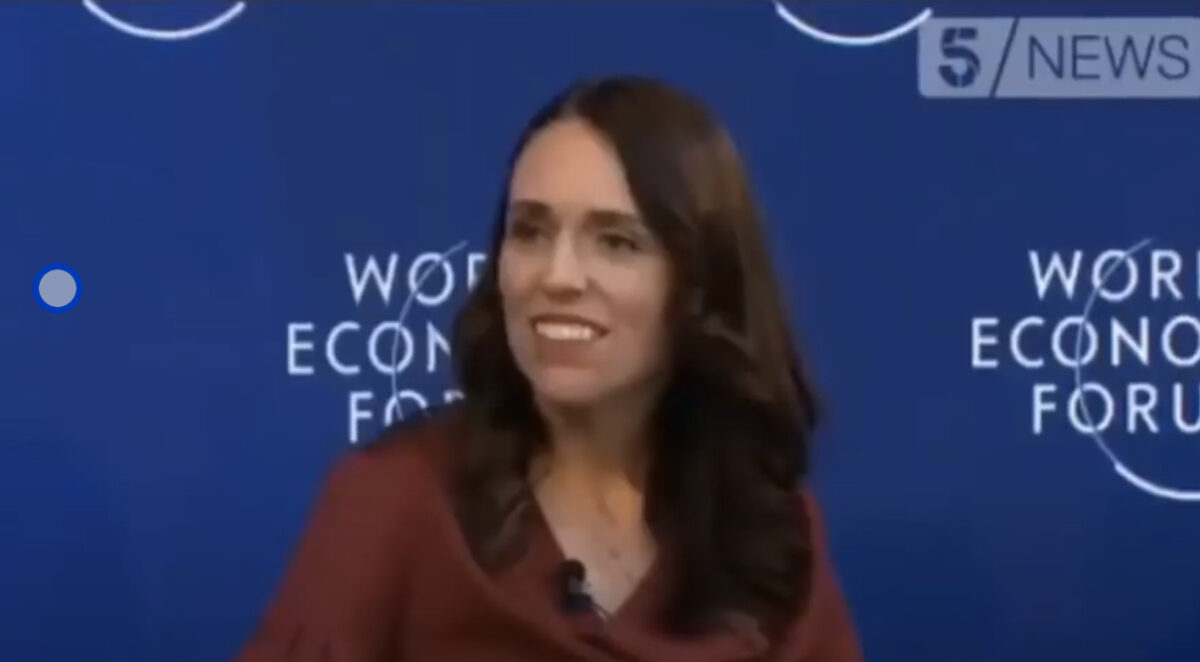 In the interview, with the World Economic Forum logo in the background, she talks about the epidemic of suicide in her nation with a facial expression that is a lot like a smile. As we know, SUICIDE is a hot topic right now in the media. And, at the beginning of the pandemic, the experts said there would be at least as many suicide deaths from the consequences of the pandemic as Covid-19 related deaths. Of course, the world "elite" want depopulation, so in that regard, I can understand the smile. These people know humanity is blind to what is right in front of their face. That said, there are other possible explanations, such as MK Ultra, to explain her mannerisms in the following interview.
And of course, the World Economic Forum is behind the coronavirus pandemic, as well as a number of other agendas that tie in, including "The Great Reset."
*She did a couple interview in January of 2019, seemingly on the 22nd and 23rd
https://www.theguardian.com/global/video/2019/jan/23/nothing-to-fear-jacinda-ardern-urges-world-leaders-to-act-on-climate-change-video
https://www.weforum.org/agenda/2019/01/new-zealand-s-new-well-being-budget-will-fix-broken-politics-says-jacinda-ardern/
Notice Jacinda Ardern is part of the World Economic Forum's 'Young Global Leaders' group.