Jack Sonni of Dire Straits dead at 68, August 30, 2023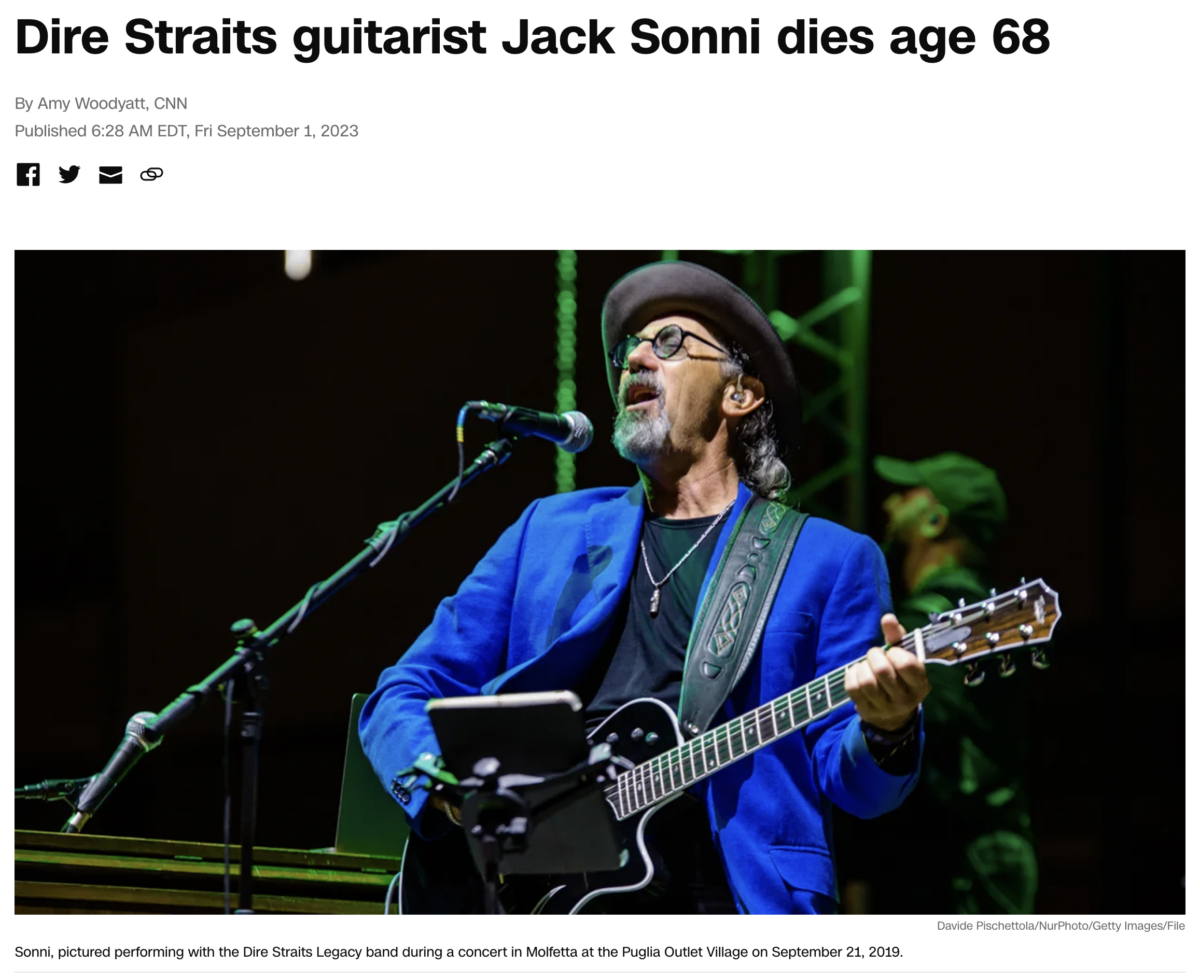 CNN chose a photo from four years ago. Once again, four and death.
From his December 9 birthday to the death being announced on Thursday, August 31, is a span of 38 weeks. He also died the day prior, August 30.
30+8=38
Death = 38
Murder = 38
Killing = 38
RIP = 38

The news came 38 years after 1985, when Jack Sonni made his debut with the band on the album Brothers In Arms.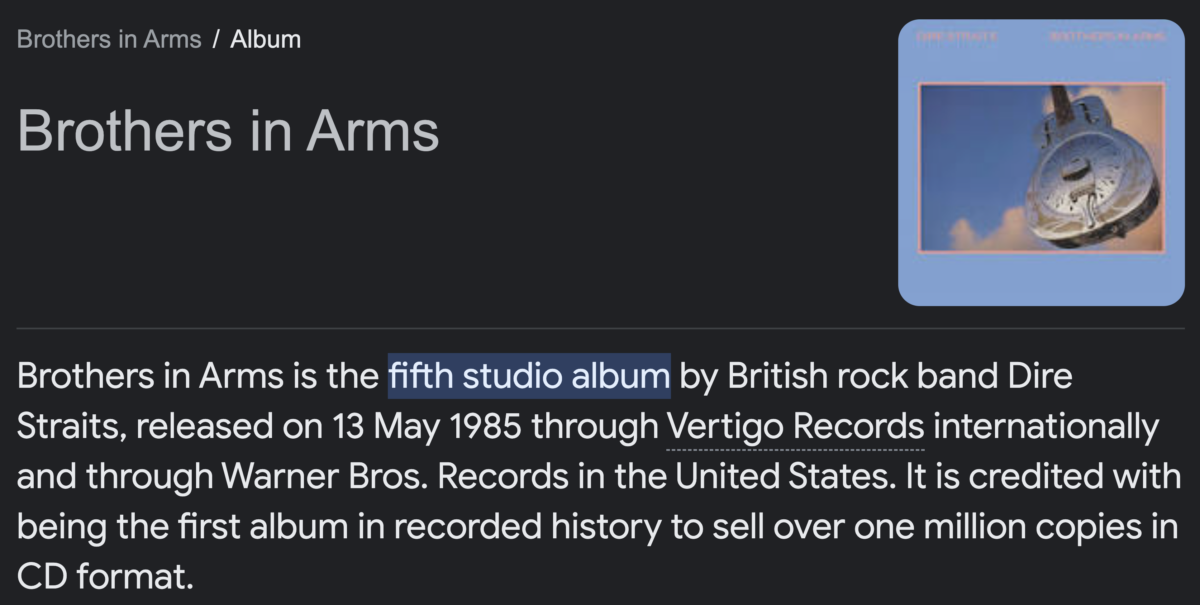 The bane name Dire Straits also has the 83 gematria, same with the record label.
Dire Straits = 83
Vertigo Records = 83
Murder = 38 & 83
Keep in mind the big song on that album is Money For Nothing, and Sting is on the chorus, the same Sting of The Police who wrote Murder by Numbers in '83.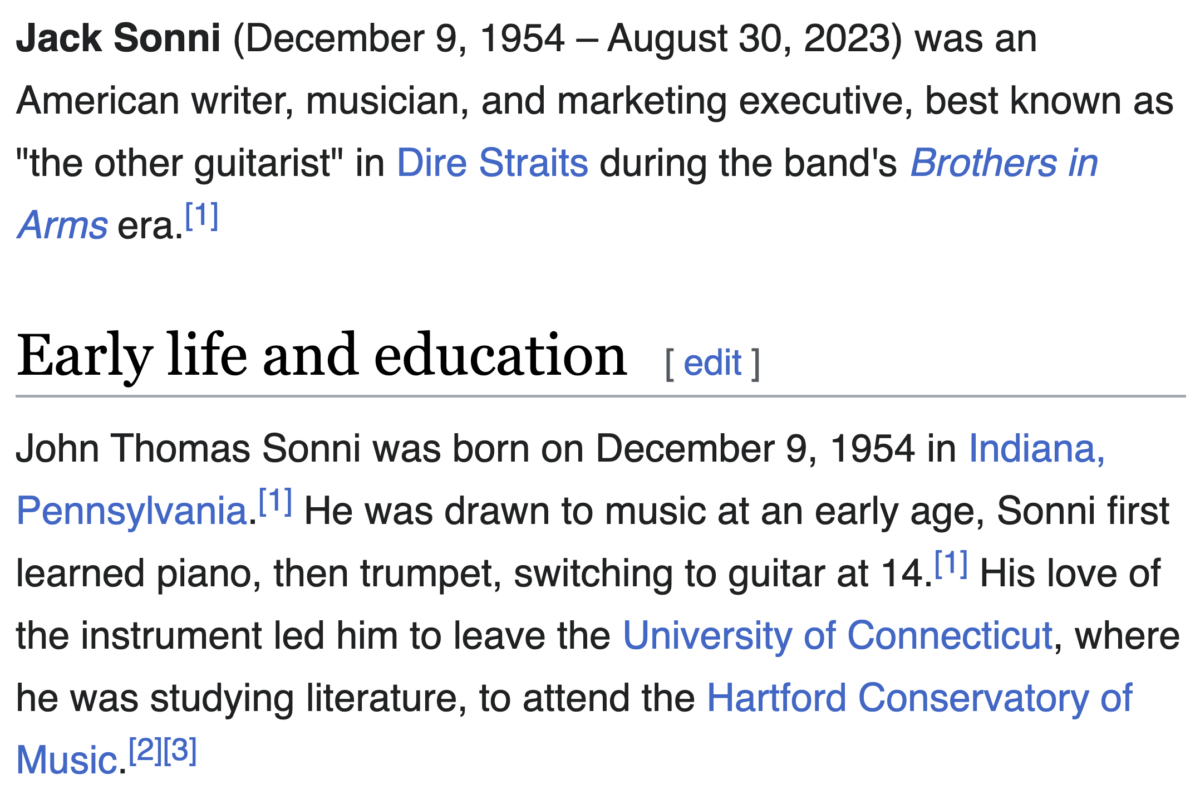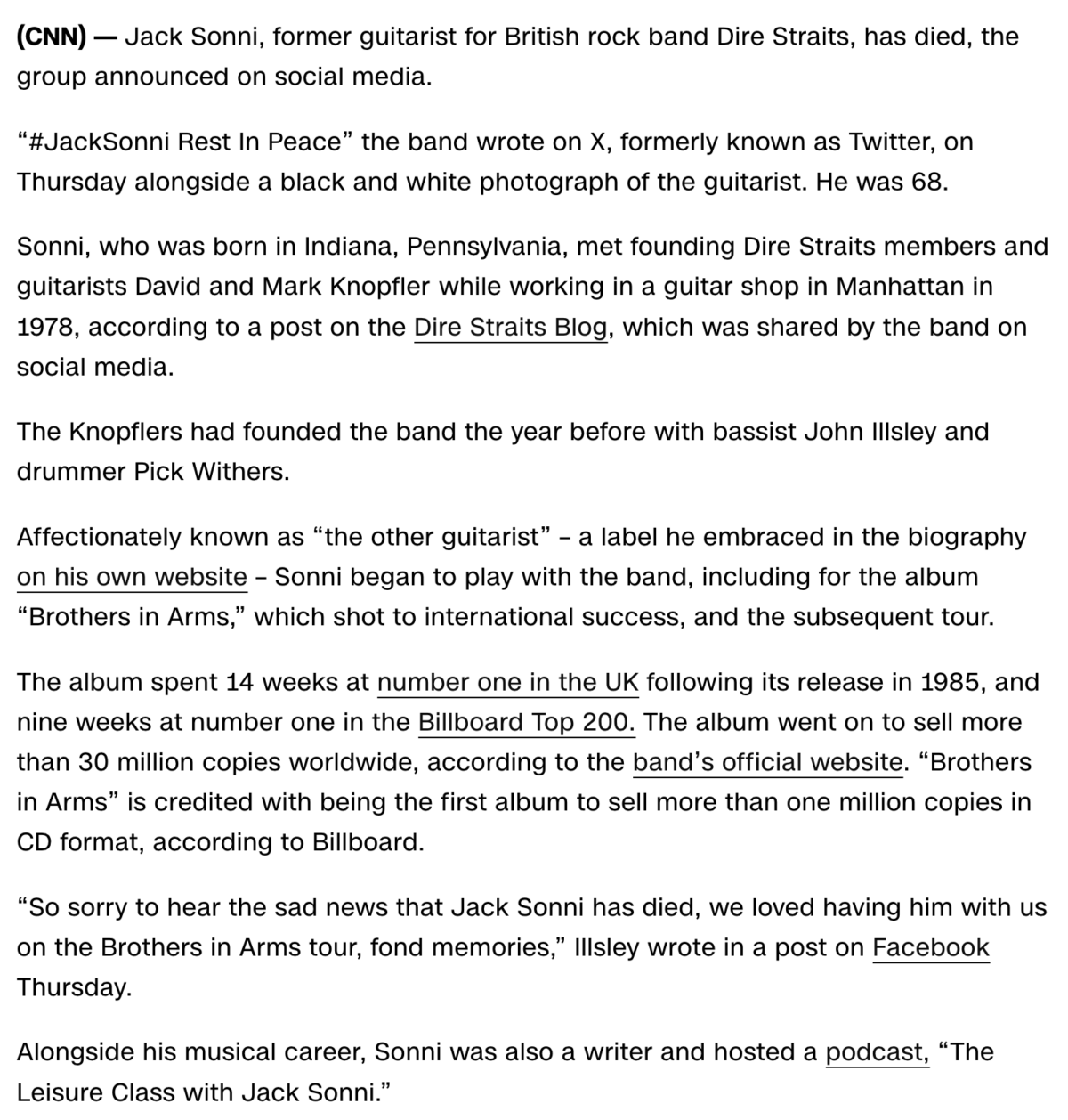 https://www.cnn.com/2023/09/01/entertainment/dire-straits-jack-sonni-dies-intl-scli/index.html