Jacksonville, Florida mass shooting of August 26, 2023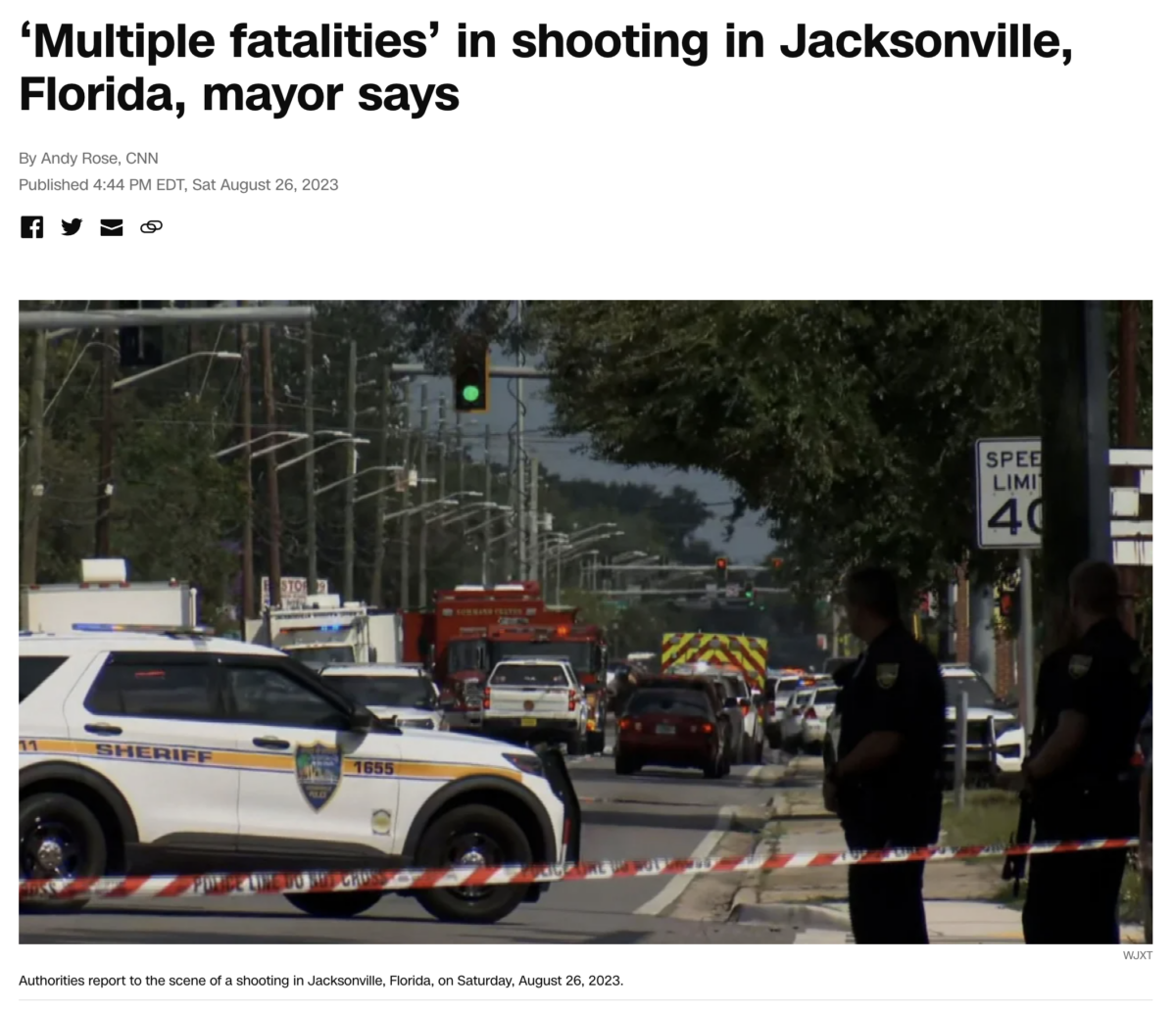 Today is the 5 year anniversary of the Jacksonville Madden tournament shooting, August 26, 2018. Read more about that here.
Recall, we marked this date for gun violence at the time of the private school shooting in Tennessee. Read that post here. And of course, school season is getting under way, so time to get back into the regularly scheduled programming.

https://www.cnn.com/2023/08/26/us/jacksonville-florida-shooting-multiple-fatalities/index.html
A number that is red hot right now is 81, and here it is again.
Jacksonville, Florida = 81
President Biden = 81 (In his 81st year of life)
Ritual = 81 & 81
Trevor Lawrence is the star QB of the upcoming Jacksonville Jaguars.
Lawrence = 81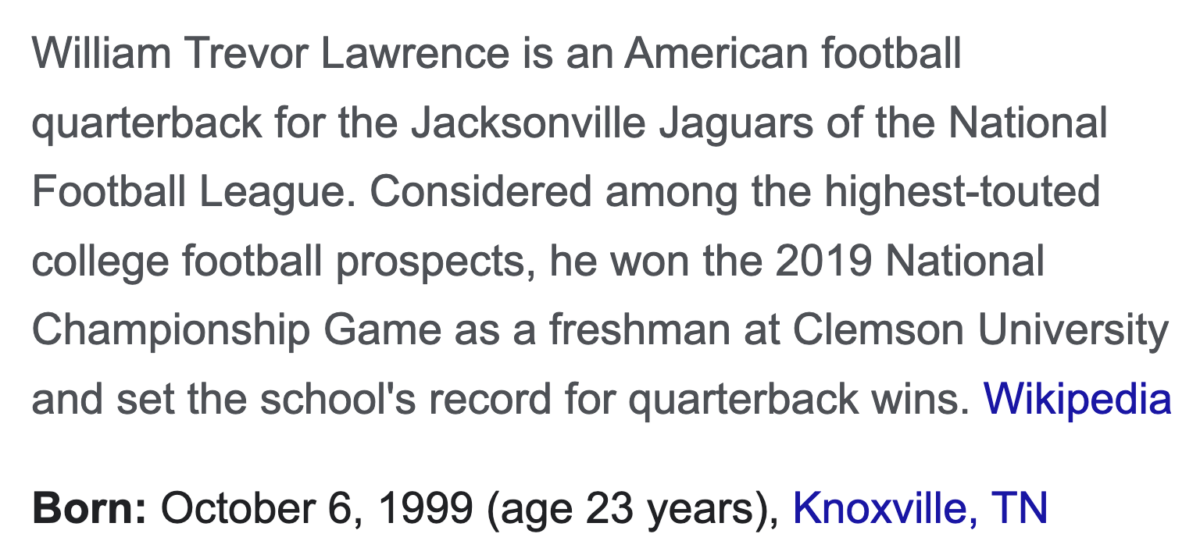 He is 23 to start the year, in '23. *Jaguars = 23
This comes on the anniversary of the Madden shooting. *Madden = 23
This shooting comes 41 days before his birthday.
Baltimore = 41
The shooting five years ago was blamed on a Baltimore man.

The Jaguars open the season against the Colts, that began in Baltimore.

Today is also 179 days after the Mayor's birthday.
179, 41st prime
41, 13th prime
And, funny enough, the Jaguars will play the Ravens on the Pope's birthday.

That game is in 113 days (recurring number). *United States = 113
The shooting is also on King Rd., 11-weeks and 3-days before the King's birthday.
King = 41
Today has 77 date numerology.
Jaguars = 77
Boston = 77 (had shooting earlier today)
*United States = 77
*Secret Society = 77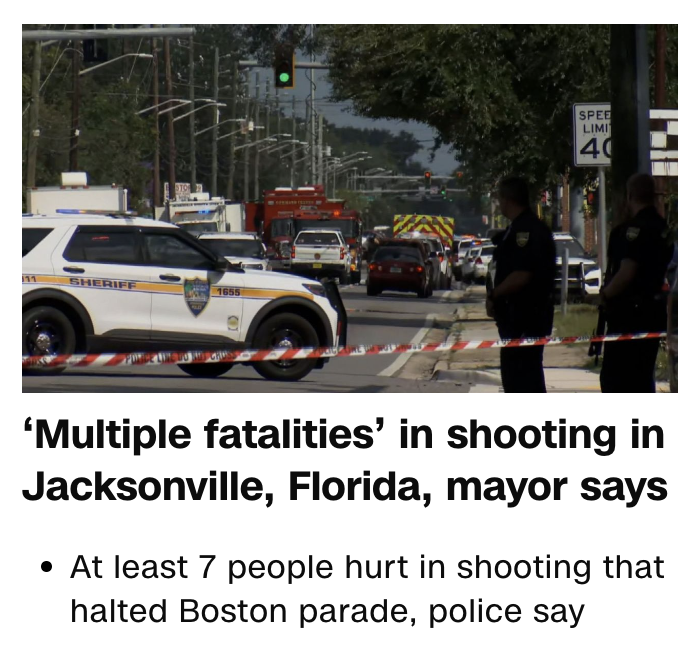 More importantly, today is 56 days after Donna Deegan took office.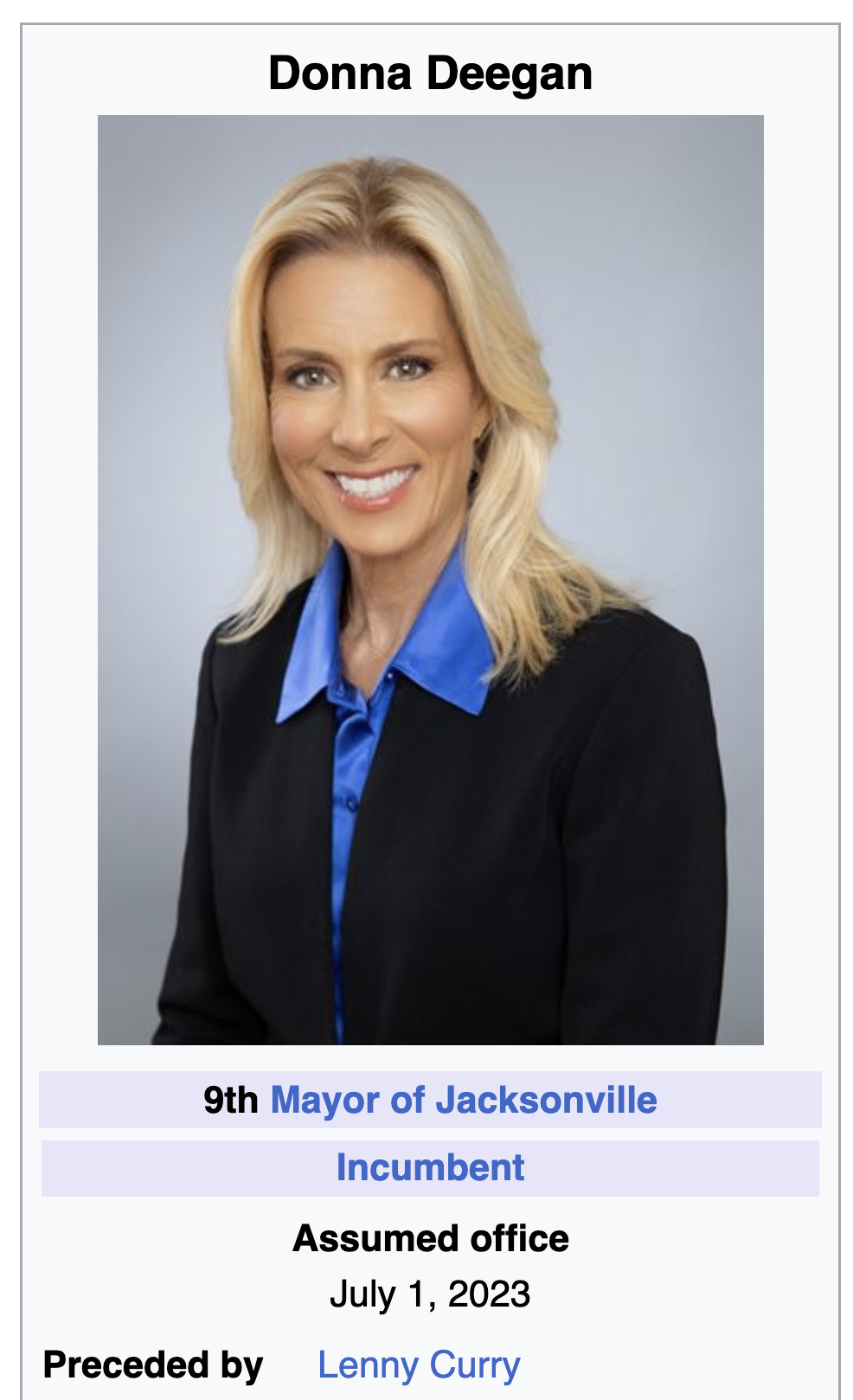 Washington DC = 56
Society of Jesus = 56
Freemasons = 56
Royal Family = 56 (King coronated on 5/6 & this shooting on King's Rd.)
All Seeing Eye = 56
…
Today is the 238th day of the year *Eye of Providence = 238
-Today is 86 days before Joe Biden's birthday *Eye of Providence = 238
In this case, they're now saying this is racially motivated.
Black Lives Matter = 56
They're saying 'three' black men were killed. Previously it was 4.
Three = 56 & 79
Society of Jesus = 56, 79, & 191
Jacksonville = 191
Obama won the 56th US Pres. Election with Biden.
Today is 79 days after the June 8 death anniversary of Andrew Jackson. Of course, Jacksonville is named after him. *Murder = 79
Old Headline: They reported four dead. You know about 4 and death.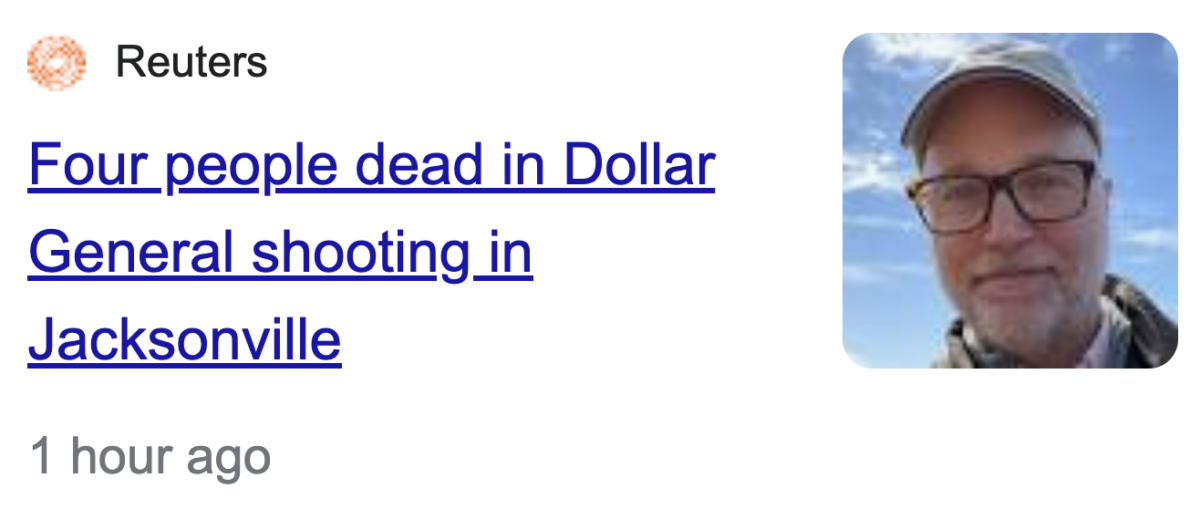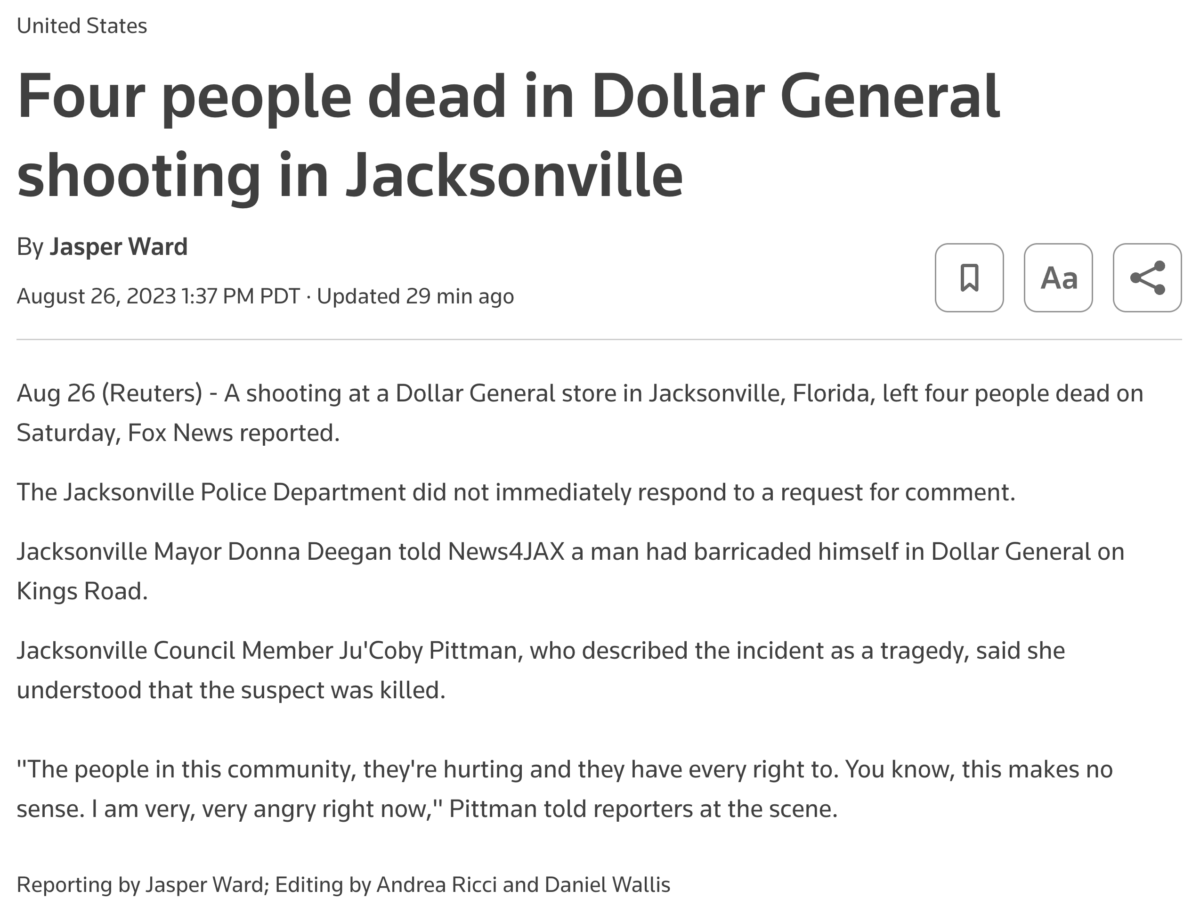 https://www.reuters.com/world/us/mayor-number-fatalities-jacksonville-florida-shooting-media-2023-08-26/
Notice the detail about King's road.
King = 41
King Charles is 74 right now.
Dollar General = 74
Jacksonville = 74



They are saying he is a white supremacist.

Notice the headline below.
Racially Motivated = 107
*Ritual Sacrifice = 107
Shooting = 107
Saturday = 107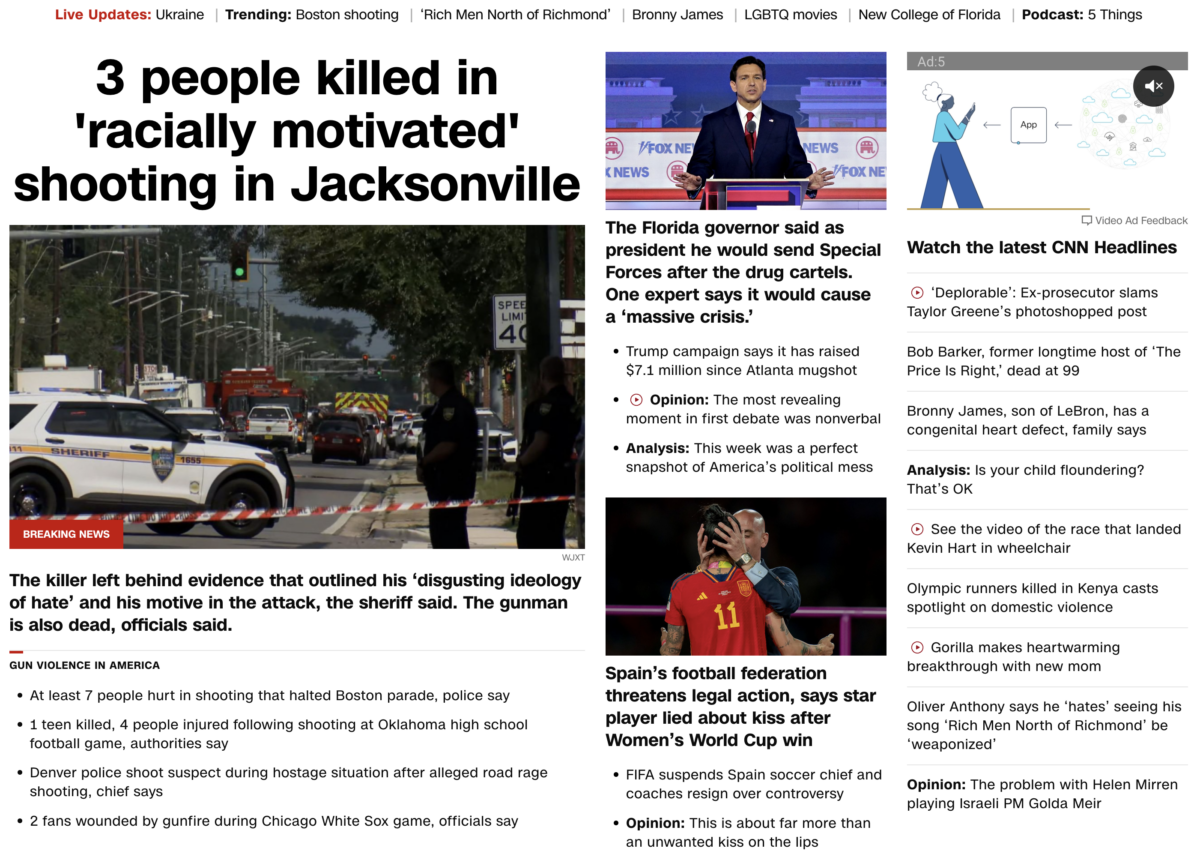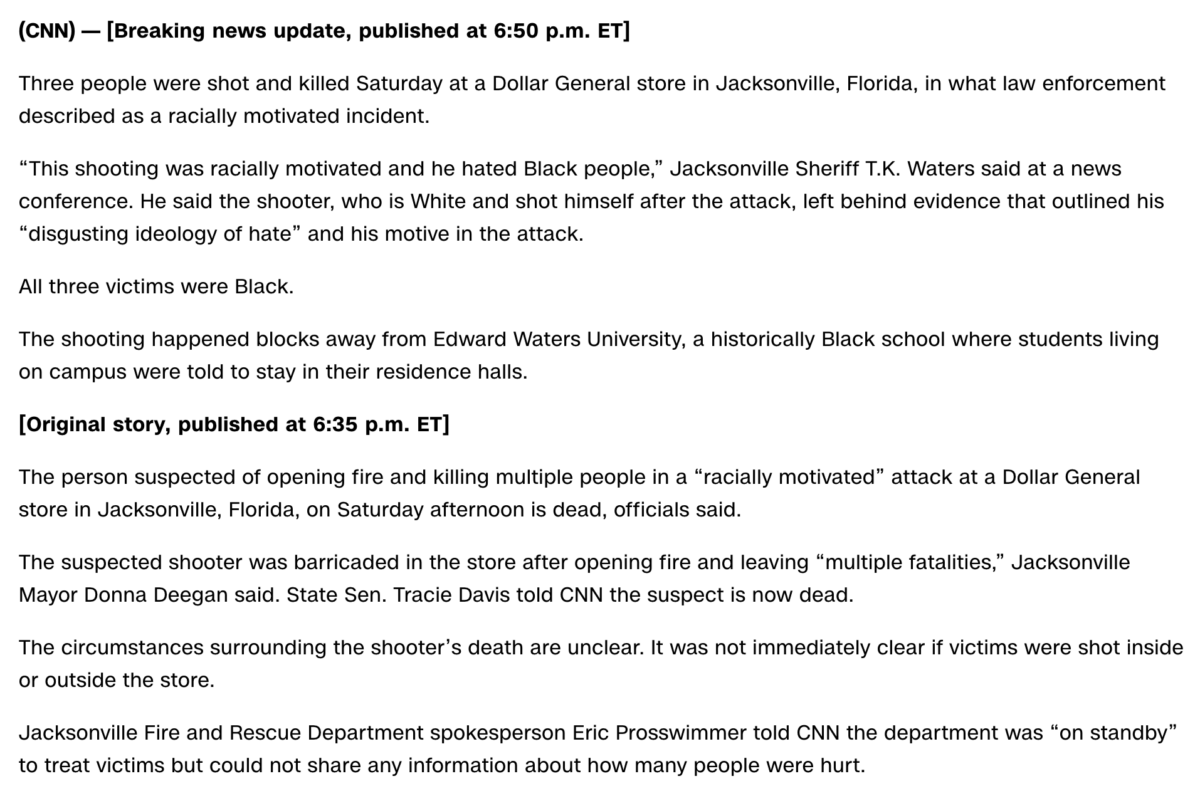 https://www.cnn.com/2023/08/26/us/jacksonville-florida-shooting-multiple-fatalities/index.html
The shooting was near Edward Waters University, named after the man who was born in Maryland, a detail going with all the Maryland and Ravens related deaths this past year. It also goes with how the shooter from August 26, 2018 in Jacksonville was from Baltimore.
You can't get blacker than a Raven
Also noteworthy, Jacksonville is 201 years old at the time of this ritual.
The Jesuit Order = 201

The city was incorporated was 191 years ago.
Jacksonville = 191
Society of Jesus = 191
The last game of the year between the Titans and Jacksonville is 134 days later, and the shooting on this day five years ago was reported to have happened at 1:34 PM.
-Expect someone to be 13-4 by the conclusion of this game

Keep in mind we called this shooting because of what happened in Nashville on the 86th day of the year, and Andrew Jackson died in Nashville. Of course, Jacksonville is named after him.
*The Titans and Jaguars also play 86 days from the shooting.

For one more, the Sheriff, TK Waters, collaborated with the feds a span of 93 days before the shooting.
Saturn = 93 (Saturday shooting)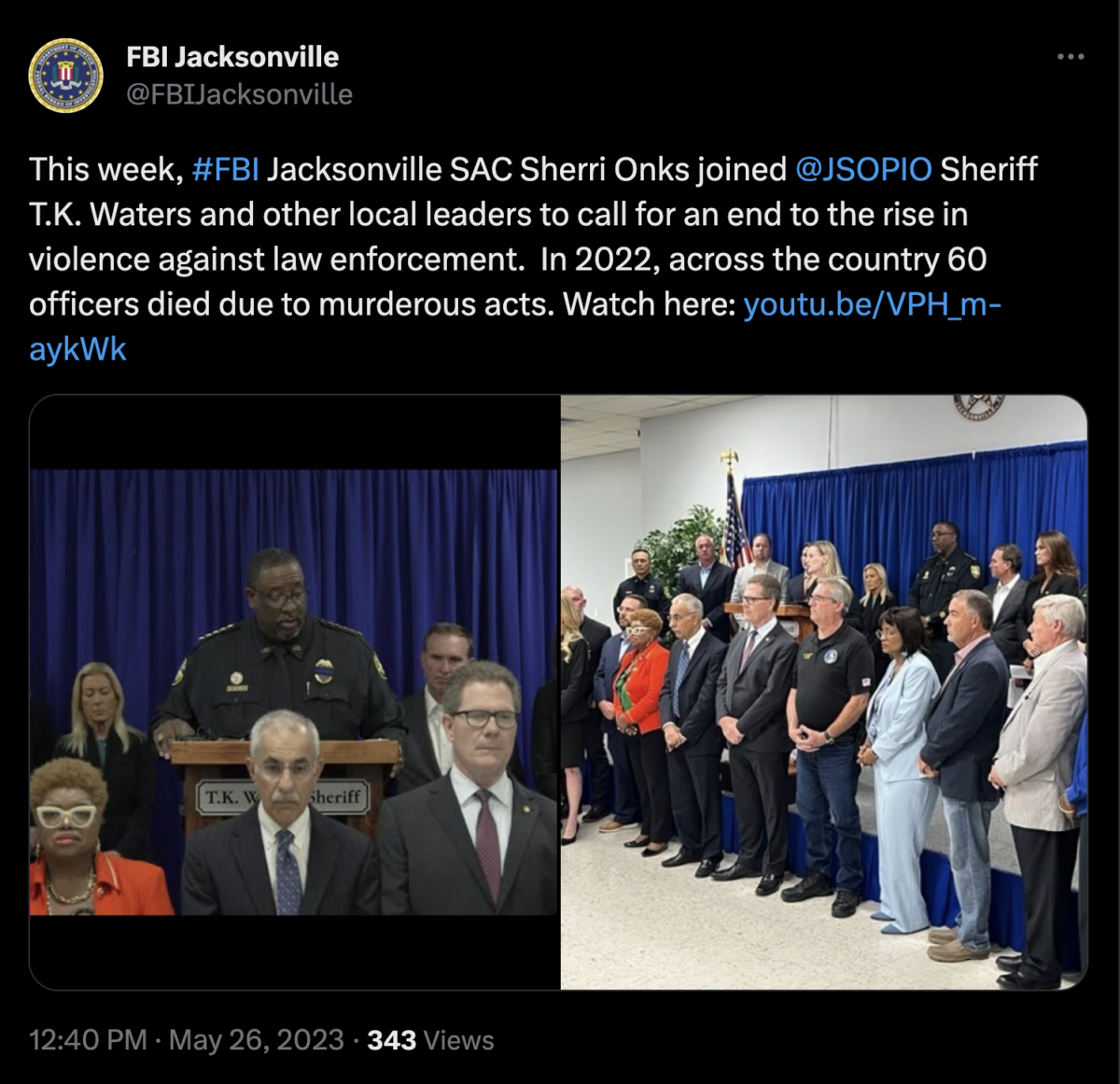 Again, the Sheriff is TK Waters, and the shooting is near the Edward Waters school, a historically black college. Notice this quote from TK.

Death = 118
Jesuit Order = 153