Jeff Bezos is going to space on first crewed flight of rocket, July 20, 2021, after June 7 announcement

Jeff Bezos is flying to space, July 20, 2021, the 201st day of the year, the anniversary of the moon landing.
–The Jesuit Order = 201
–Neil Alden Armstrong = 201
Keep in mind this news relates to the Seattle billionaire, and the news comes June 7, or 6/7, like 67, the 19th prime number. *Seattle = 19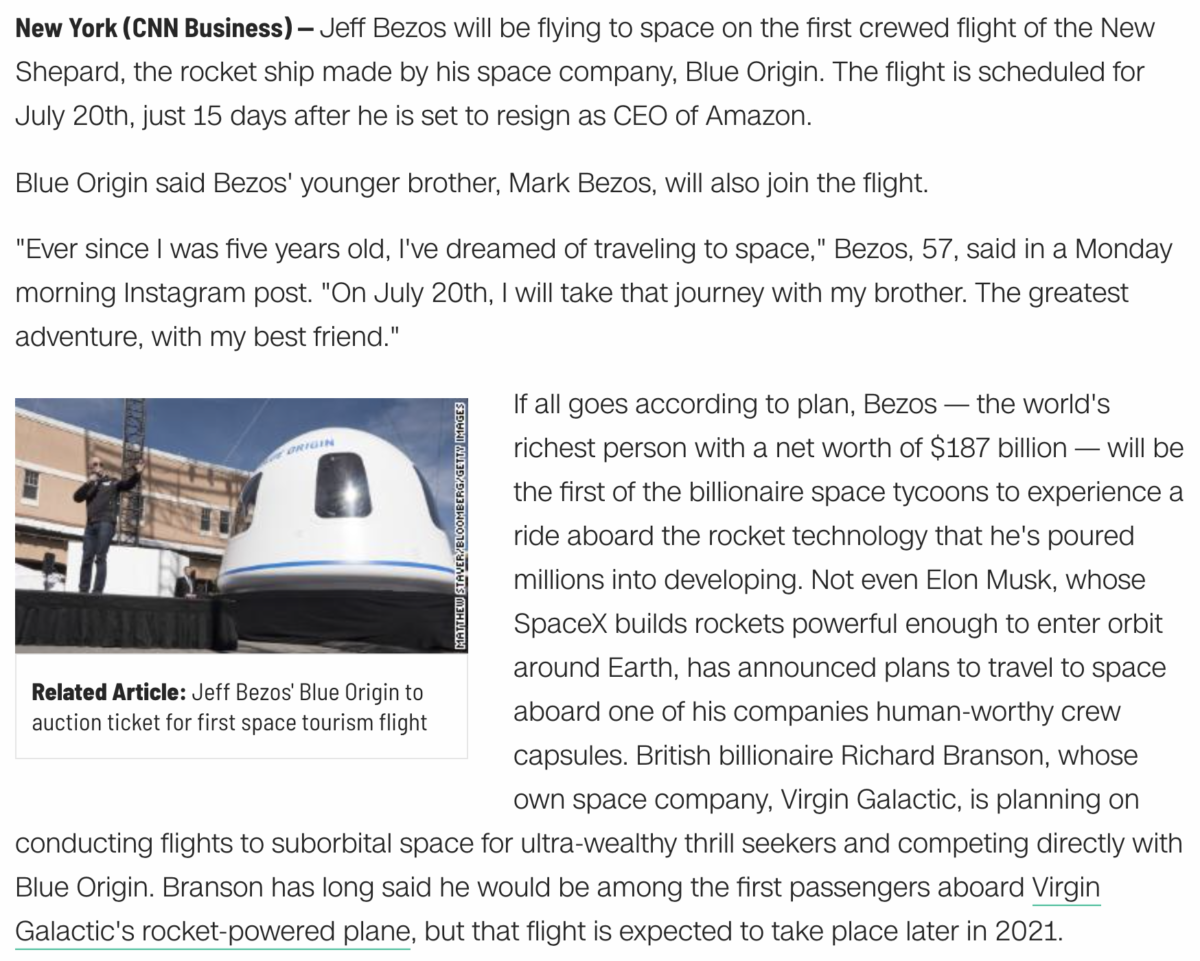 Don't overlook that Bezos is 57 right now.
-Moon = 57
-Conspiracy = 57
-Outer Space = 57
And notice the detail below about the 59-foot rocket.
-Blue Origin = 58/ 59 / 158
-Freemasonry = 58 / 59 / 158
This news comes on the 158th day of the year as well…
Remember, modern Freemasonry was created by the Jesuits Order, in 1717, in what was part of a larger 59 ritual, with the U.S. being established 59 years later (59, 17th prime).
Also important, July 20, 2021 will be the 52 year anniversary of the moon landing.
-Technology = 52 (Bezos is Mr. Big Tech)

https://www.cnn.com/2021/06/07/tech/jeff-bezos-space-blue-origin-new-shepard-flight-scn/index.html
Jeff Bezos birthday is January 12, or 1/12, like 112.