Jim Boheim out after 47 years at Syracuse, March 7, 2023 news (replaced by Adrian Autry)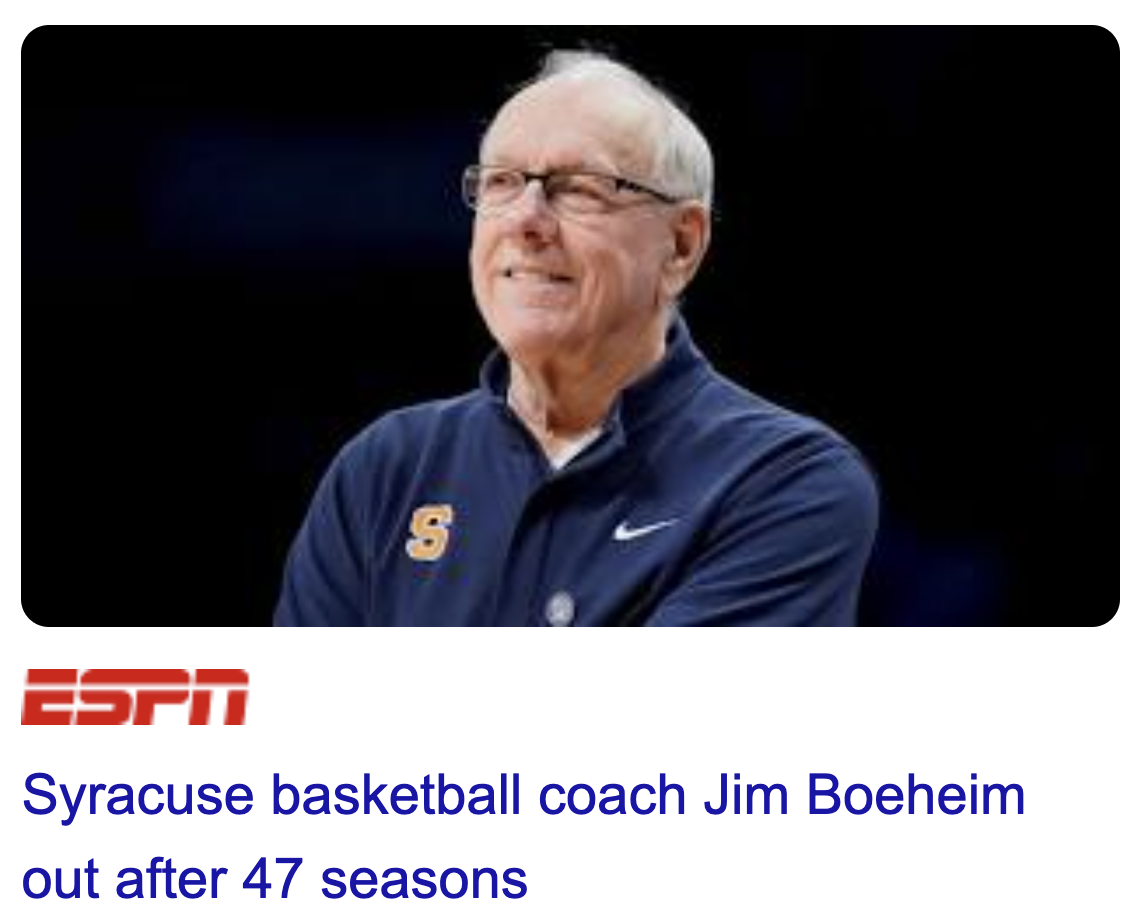 Jim Boeheim is done after 47 seasons. That's a long time. *Time = 47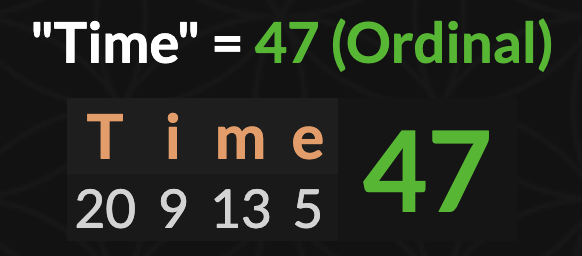 Jim Boeheim's birthday is November 14, the day leaving 47 days in the year.
And notice, in his last game he lost with 74. Go figure.

https://www.espn.com/mens-college-basketball/story/_/id/35813757/syracuse-basketball-coach-jim-boeheim-47-seasons
The announcement came exactly 111-days after his 78th birthday.
New York = 111 & 78
Syracuse = 111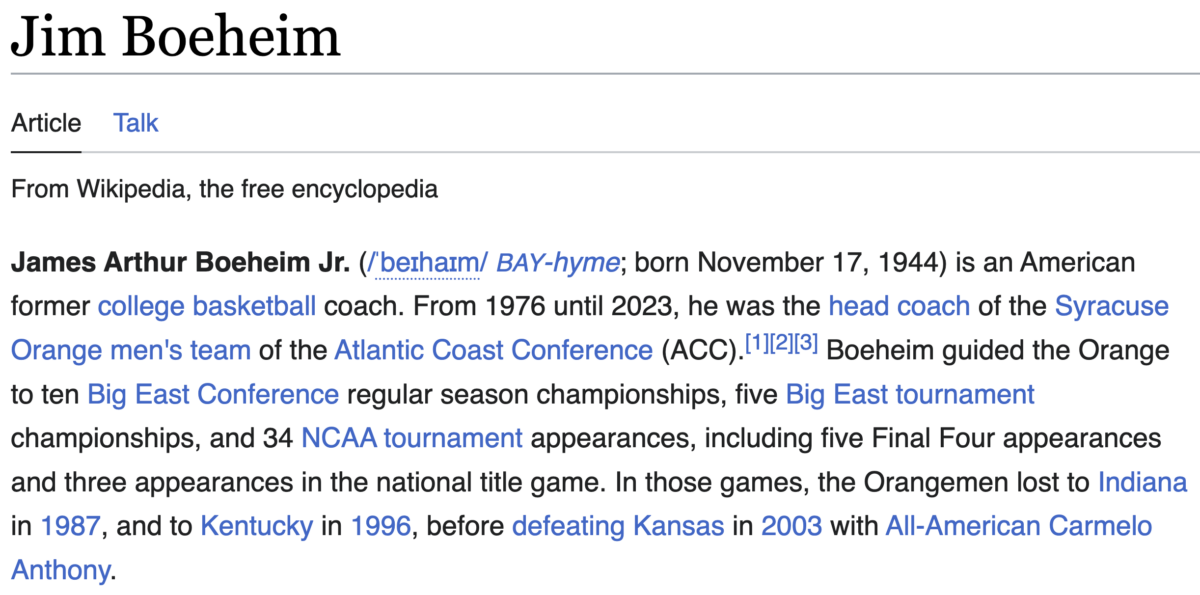 https://en.wikipedia.org/wiki/Jim_Boeheim


The date March 8, or 8/3, like 83, also connects with his name.

And keep in mind the last March Madness was number 83, where Kansas won it, after being the only team to score 83 points in the opening round of the tournament.
As for the new coach, notice the 51 fit.


And notice, he just turned 51 years old on February 28.

https://en.wikipedia.org/wiki/Adrian_Autry
Keep in mind he wore #15 for Syracuse, the reflection of 51.
47, 15th prime number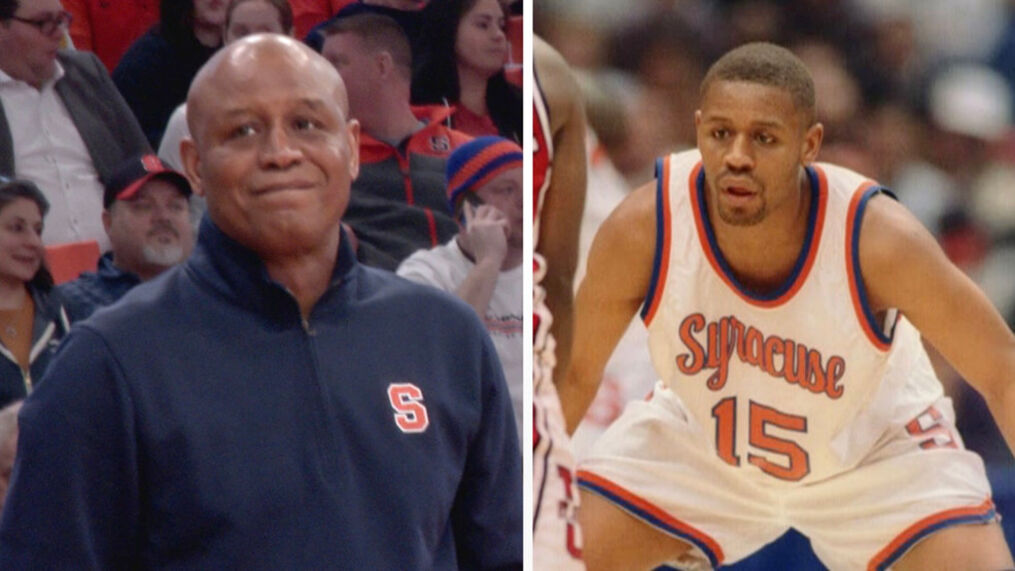 Read about Syracuse's 47 point comeback on Virginia here.
Read about Jim Boeheim "accidentally" killing a pedestrian on the 51st day of the year, while he was 74 years old here.