Joe Altobelli, dead at 88, March 3, 2021 (the man with the May 26th birthday)


Altobelli is dead at 88… say it isn't so.

He is dead on the 3/3. *Diamond = 33 (Baseball…)
And notice his big accomplishment was in '83, 38 years ago… I just said to watch out for this pattern this year…

Read more about murder and 38 / 83.
He is dead on the 62nd day of the year. *Sacrifice = 62
He is dead 281 days after his birthday (60th prime). *Order = 60
He is dead 84 days before his birthday. *Jesuit = 84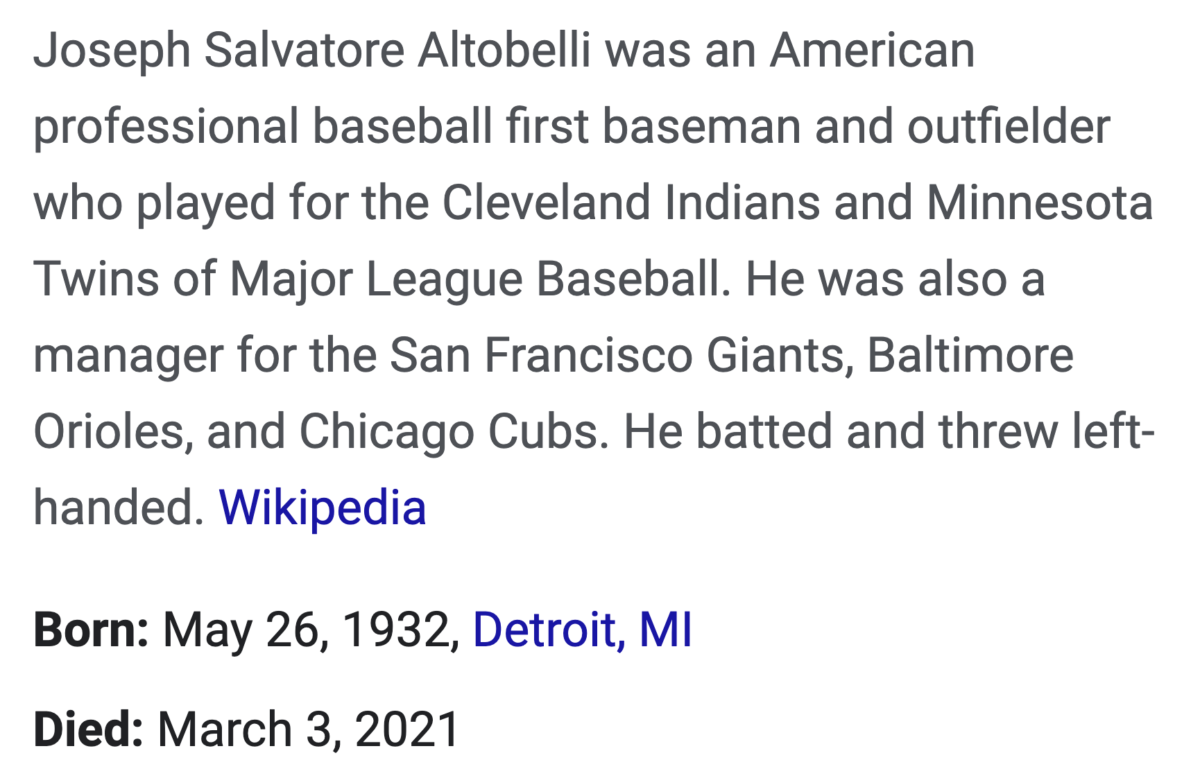 Notice his birthday is May 26, the date the Daft Punk "93" ritual was pointing to, the date of the lunar eclipse. In this case 'Orioles' equates to 93.

Read more about Daft Punk's big 93 ritual, February 22, 2021.