Joe Biden announces free beer for the vaccinated, courtesy of Anheuser-Busch, for 'National Month of Action', June 2, 2021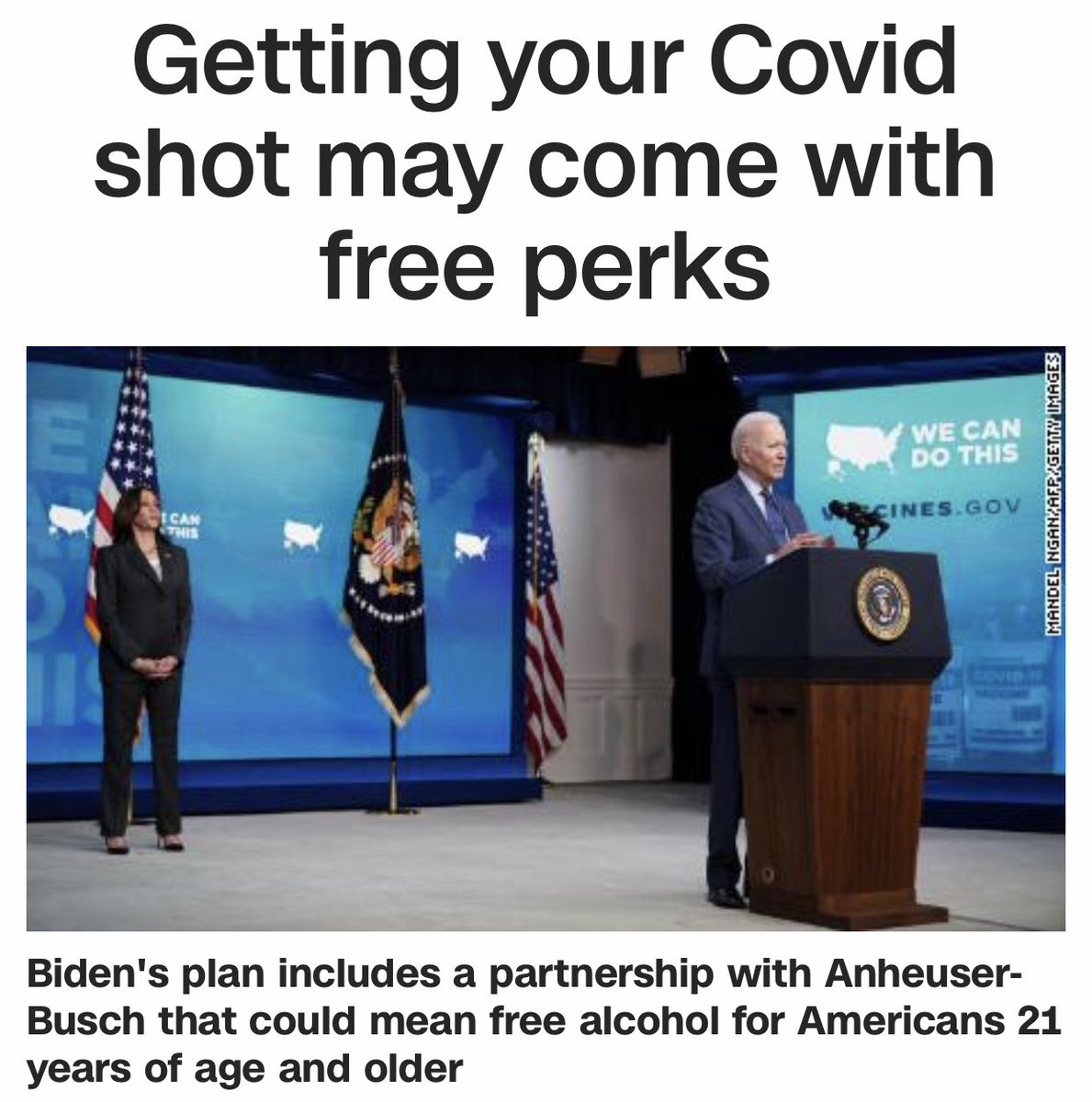 This announcement from Joe Biden about free Anheuser-Busch if you're vaccinated comes June 2, 2021, the 153rd day of the year, in a clear Jesuit ritual.

Don't forget Jesuit Georgetown simulated Joe Biden winning the 2020 election on June 12, 144 days before the November 3 voting date.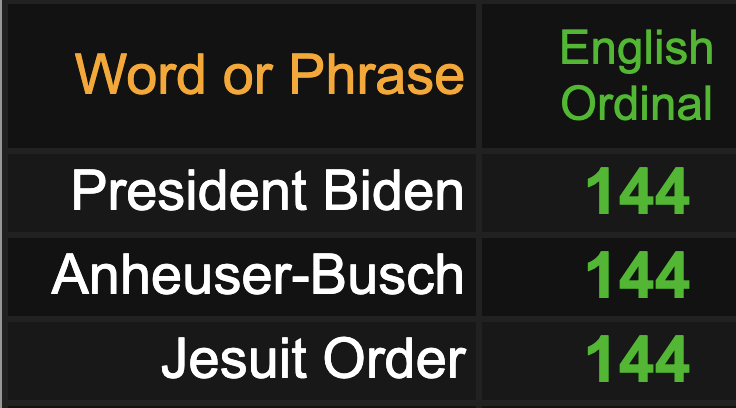 And let us not forget that the Jesuits were recognized by Rome September 27, 1540, the day leaving 95 days in the year, to counter the 95 Theses.

Fauci = 95

This news comes June 2, or 6/2, or 2/6.
–Covid = 26
–Virus = 26
–Shot = 62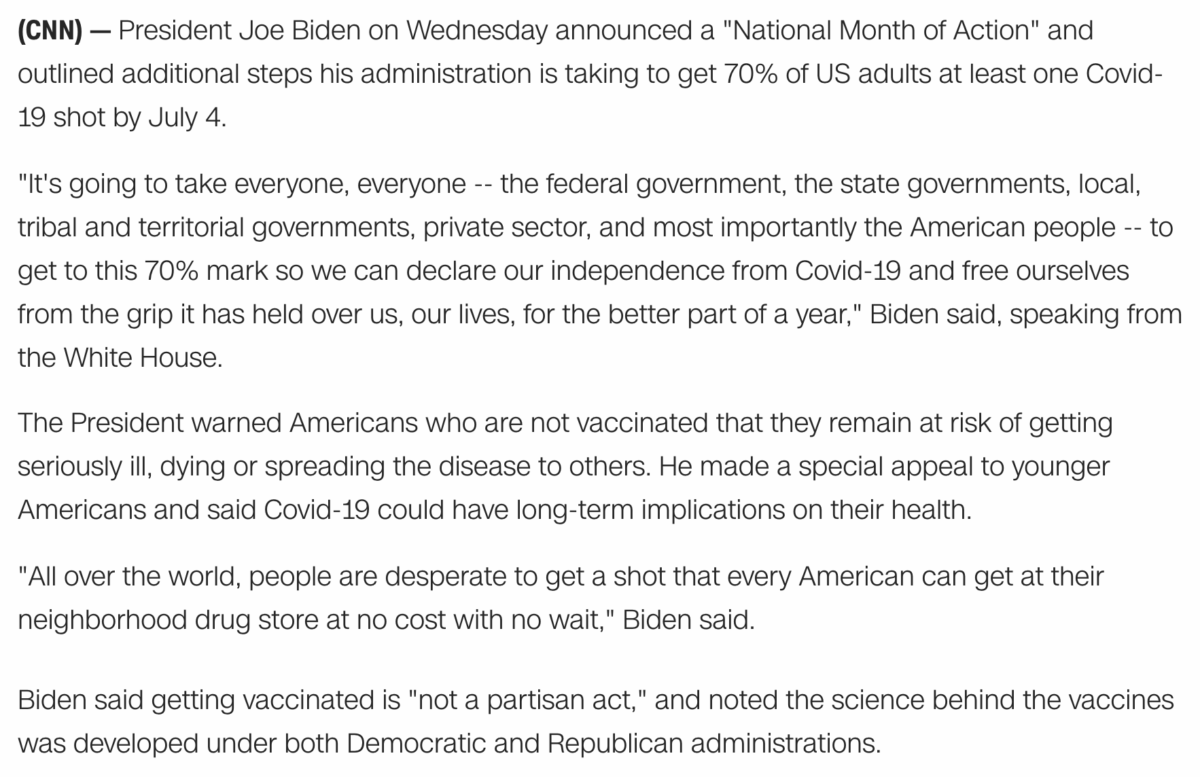 And don't forget the 70% joke.
–Covid Vaccine = 70
–Coronavirus = 70
–Independence Day = 70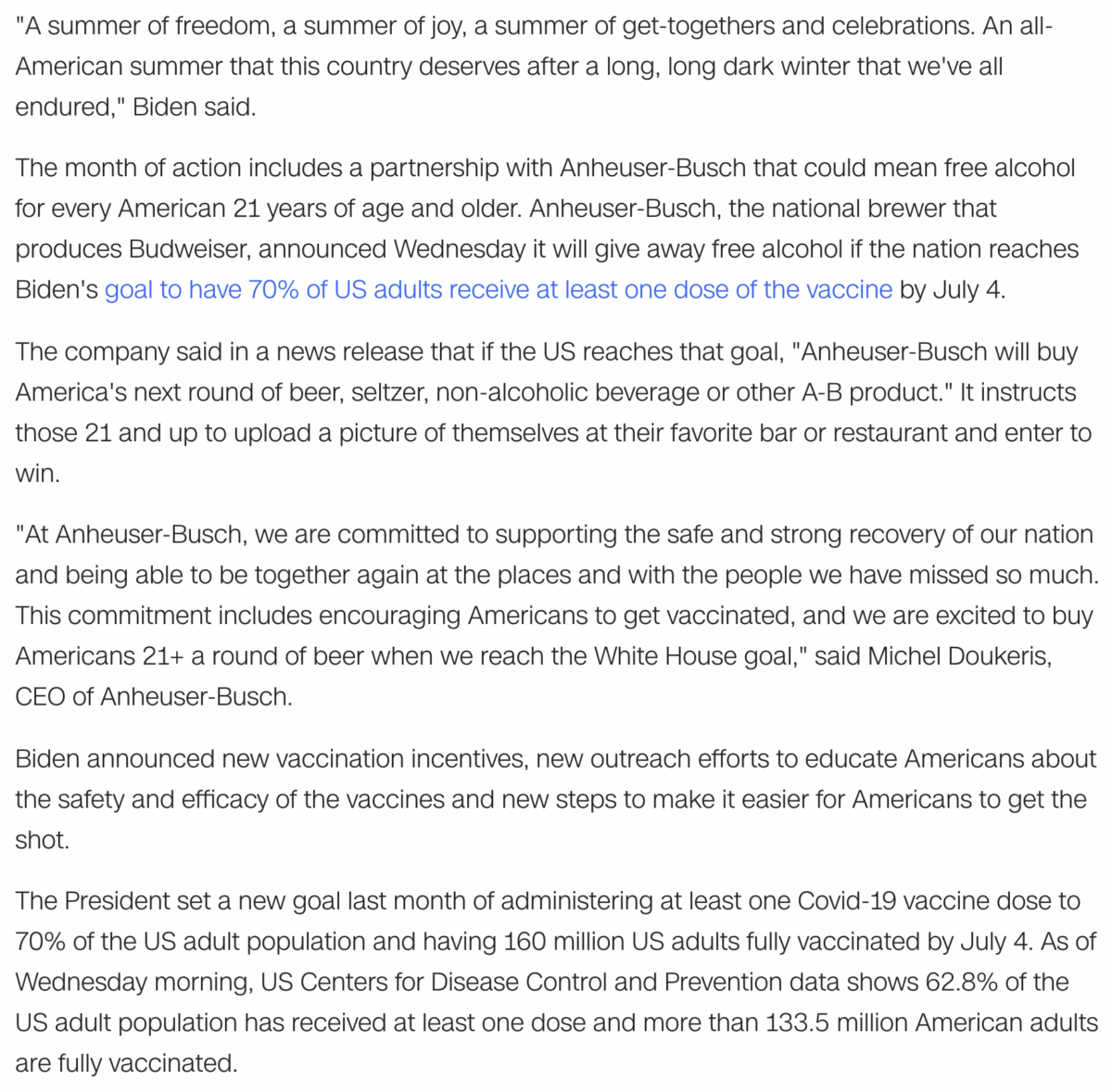 https://www.cnn.com/2021/06/02/politics/anheuser-busch-white-house-vaccinations-beer/index.html