Joe Biden introduces new cat to the White House, Willow, just before Bengals advance to Super Bowl & Year of the Tiger, January 30, 2022 news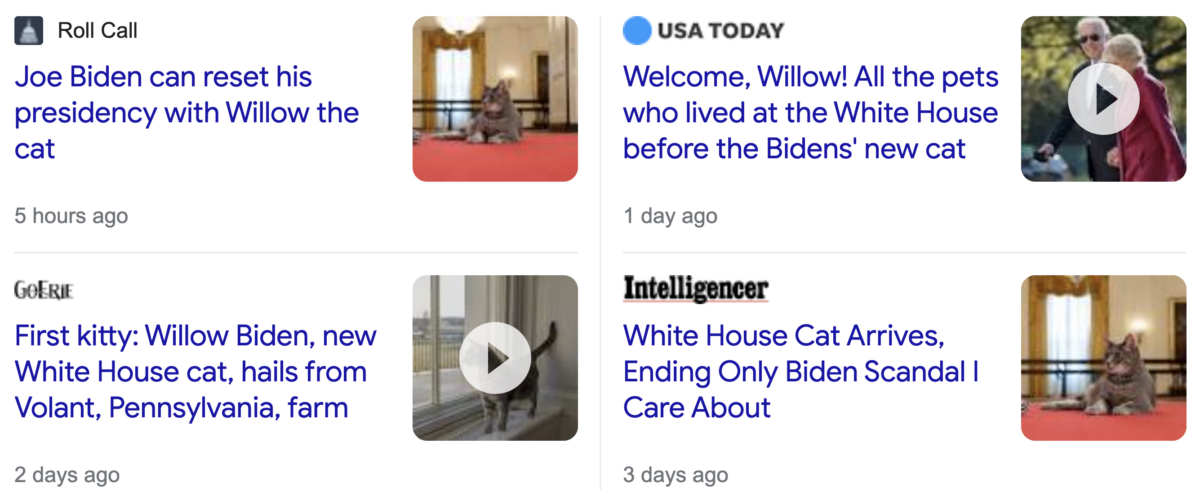 A cat for Joe Biden? Just before the Year of the Tiger?
The media broke this news the day the Bengals advanced to the Super Bowl, and recall, 2020 was the year of "Joe."
-Tiger King Joe
-Joe Burrow, College Championship
-Joe Montana (Super Bowl 54, the Montana Bowl)
-Joe Rogan (record contract)
Joe Biden, "winner" of 2020 election
Read about Joe Rogan's 9 minute Spotify protest response from January 30, 2022.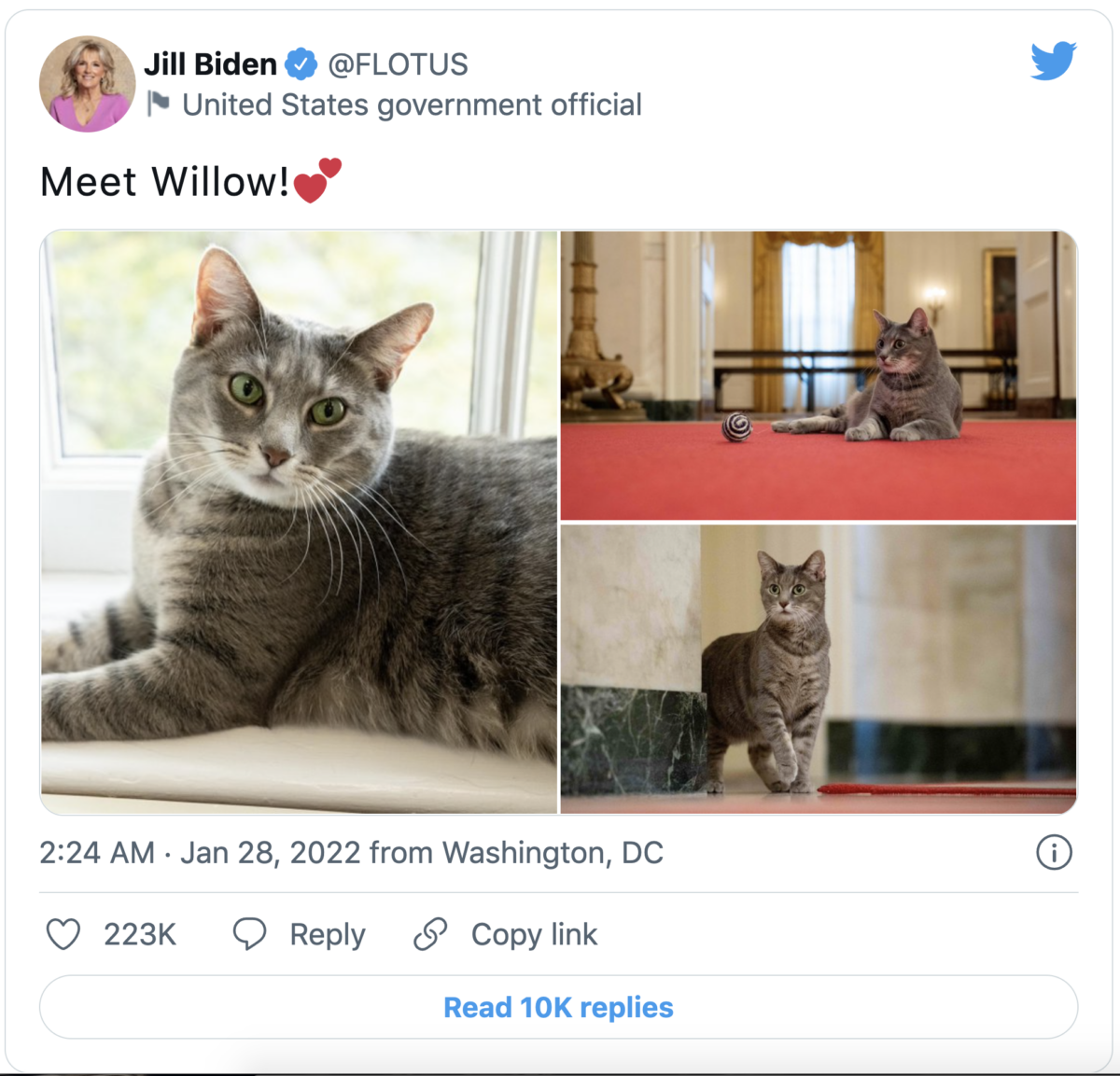 The White House broke this news on January 28, the date of the bridge collapse in Pittsburgh, a division rival of the Bengals.
Bridge Collapse = 128
Fern Hollow = 128
-12 months and 8 days after Biden became President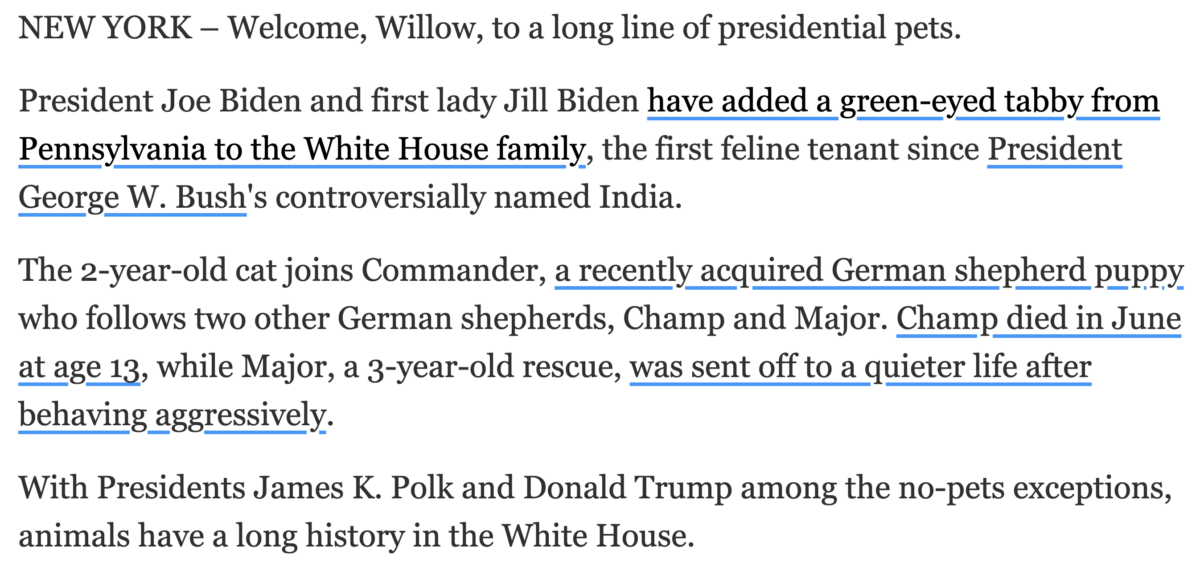 https://www.usatoday.com/story/entertainment/celebrities/2022/01/30/biden-family-first-cat-willow-joins-history-white-house-pets/9275951002/