Joe Biden & Kamala Harris wax figures by Madame Tussauds were unveiled Tuesday, January 18, 2022, 59-days after Joe Biden's birthday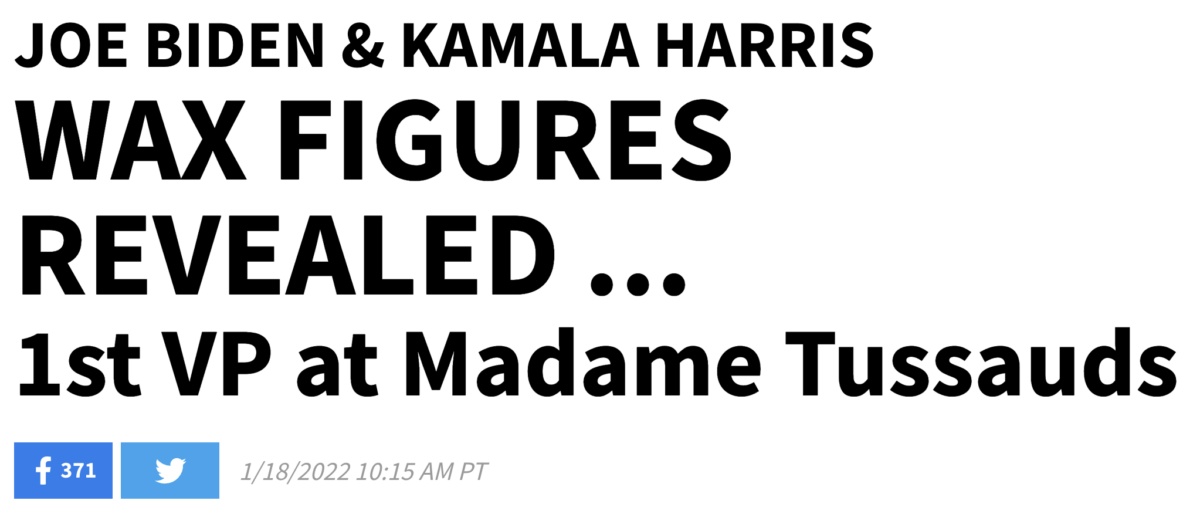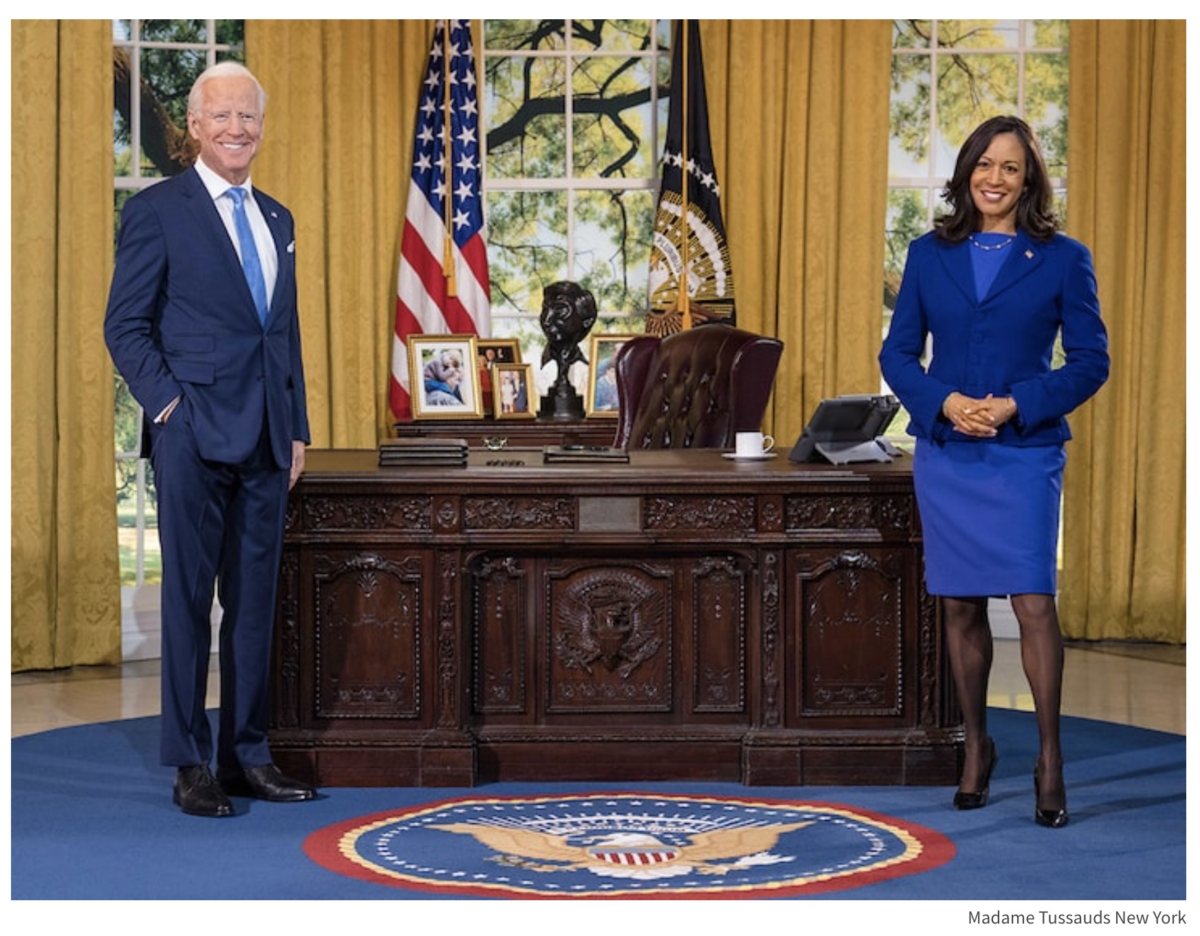 https://www.tmz.com/2022/01/18/joe-biden-kamala-harris-wax-figures-revealed-madame-tussauds/
This unveiling of the wax figures of Joe Biden and Kamala Harris comes on Tuesday, January 18, 2022, exactly 59-days after Joe Biden's birthday, the winner of the 59th U.S. Presidential Election.

In light of his parallels to JFK, this doesn't bode well for his future.
Dallas, Texas = 118
-Today is 1/18
–Presidency = 118
-JFK killed in Dallas
John F. Kennedy = 59
Again, JFK and Joe Biden are the only two Catholic U.S. Presidents to date.
Madame Tussauds = 35
Catholic = 35 / 46
-JFK, #35, killed at age 46
-Joe Biden was Inaugurated on Pope's 35th day of his age, as #46
–Pope Francis = 59
-59th U.S. Pres. Election was 46-weeks after Pope Francis' birthday
These sculptures come from London.
London, England = 59
And remember, my thought is Kamala Harris will become the first U.S. Female President after she turns 59.
Also, notice the overlap with 'wax figures,' 'government,' 'president,' and 'White House.'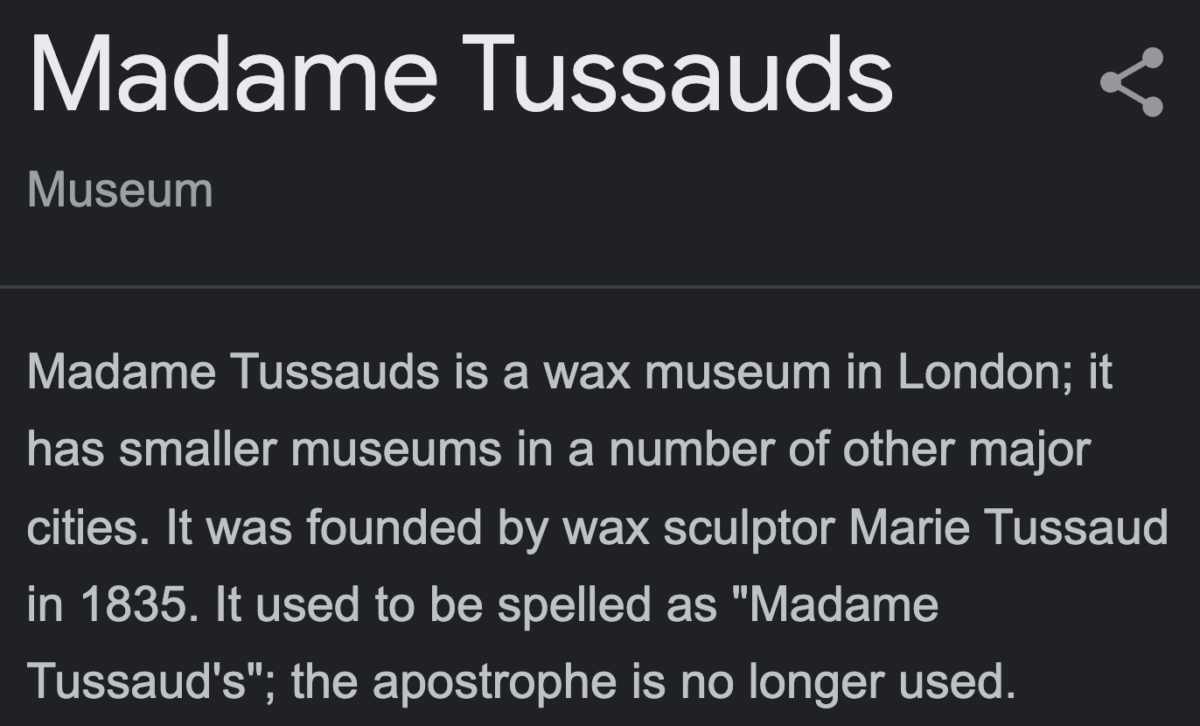 Madame Tussauds turns 187-years-old in 2022.
Washington D.C. = 187
Society of Jesus = 187
JFK Assassination = 187
-JFK killed in 187th year of U.S.'s existence

https://en.wikipedia.org/wiki/Marie_Tussaud
It is named after Anna Maria Tussaud.
Anna Maria Tussaud = 177
The Jesuit Order = 177
New World Order = 177
She is from France, like the Jesuits.
Today is 88-days before the anniversary of her death.
George Washington = 88
London = 88
Today is 48-days after the anniversary of her birthday.
Wax = 48
Illuminati = 48