John Hadl, dead in 83rd year of life, 83 days after the NFL season's start, November 30, 2022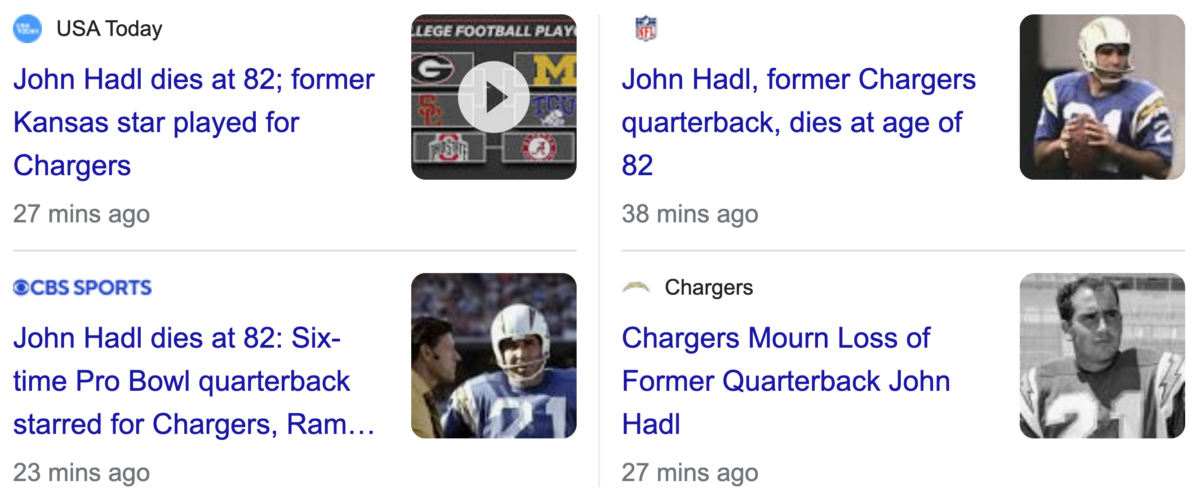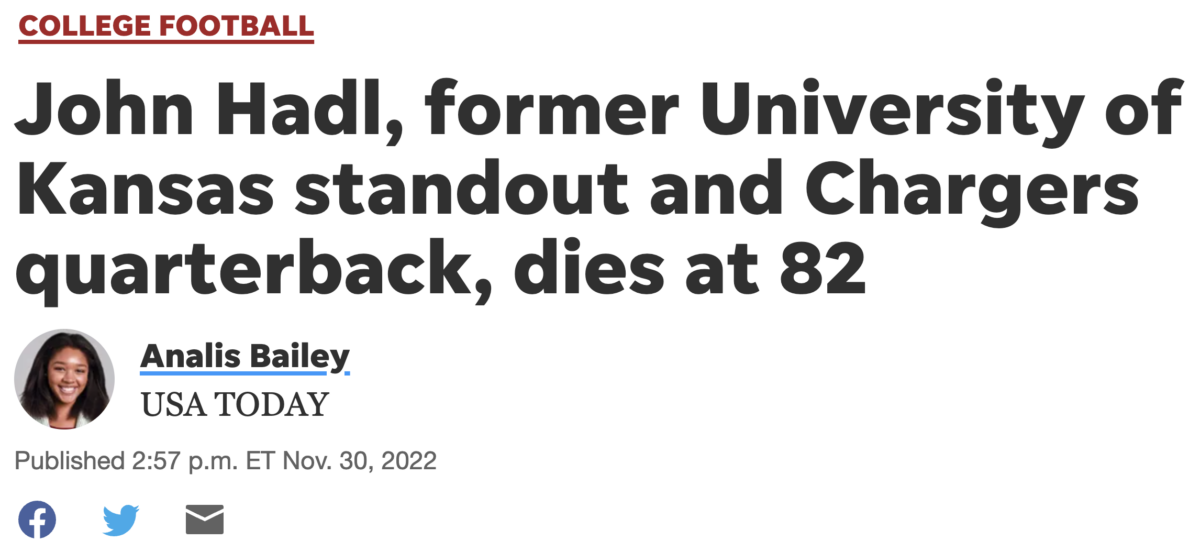 This man is dead on an 83 date numerology, in his 83rd year of life.
11/30/2022 = 11+30+20+22 = 83
John Willard Hadl = 83
Football = 83
Murder = 83
Hadl = 83
He is also dead 83 days after the season began.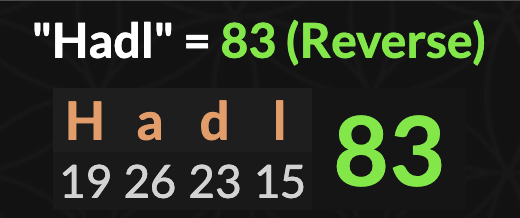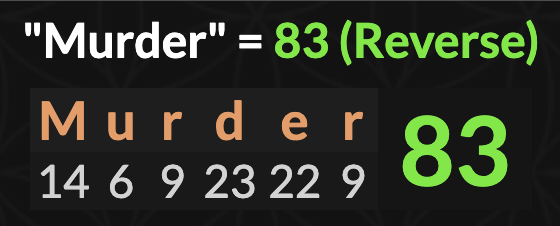 Keep in mind he is a Kansas sports hero, and the Kansas Jayhawks won the 83rd March Madness earlier this year, April 4, 202
Also, today leaves 31 days in the year.
Chiefs = 31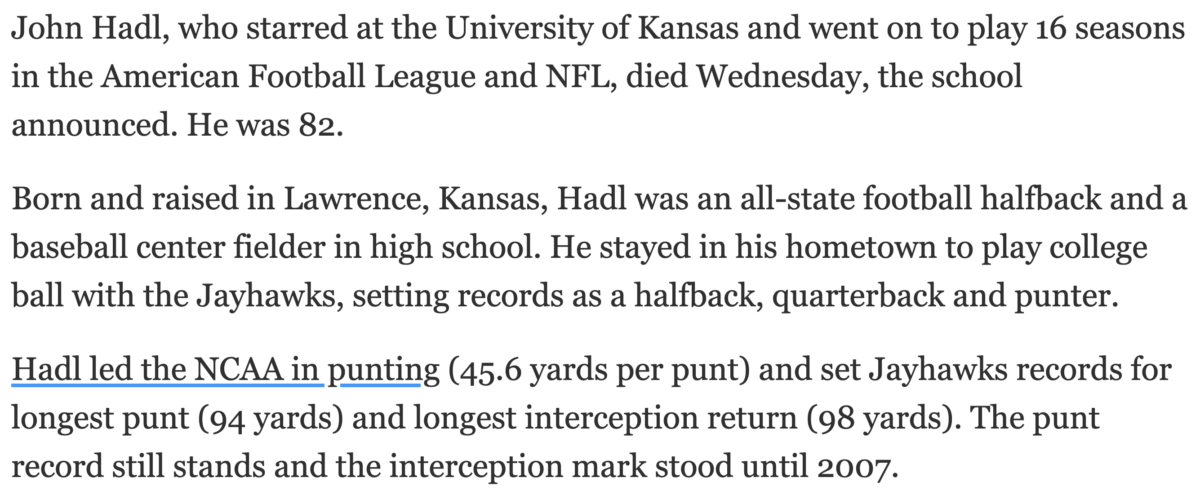 https://www.usatoday.com/story/sports/ncaaf/2022/11/30/john-hadl-dies-82-former-kansas-star-chargers/10804468002/
Kansas is 8-1 in college basketball at the time of his death.
Ritual = 81 / 81
And notice they just beat Texas Southern with 87, scoring 47 in the second half, on 'beast' day.
Number of the Beast = 87
Beast = 47
1128, 47th tri. number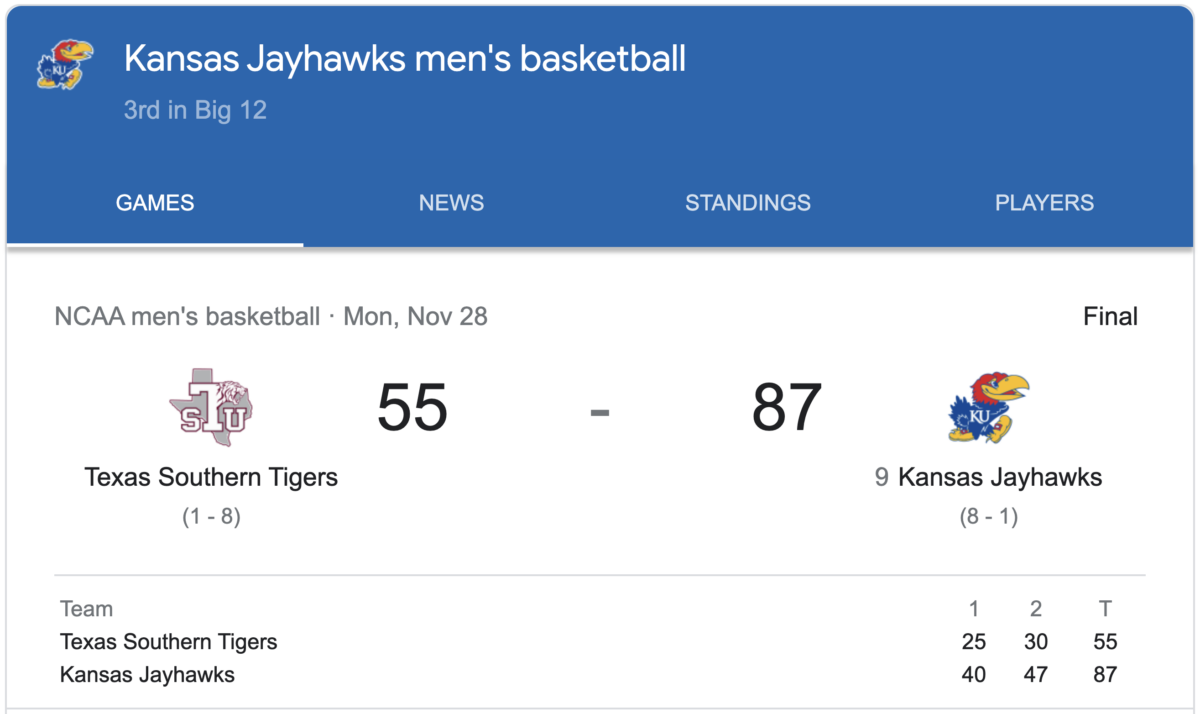 Adding insult to injury, Kansas was the only team to score 83 points in a game in the 83rd March Madness tournament, and they did it versus Texas Southern, who they just beat before his death.

https://www.ncaa.com/news/basketball-men/article/2022-07-12/2022-ncaa-bracket-mens-march-madness-scores-stats-records
Also, notice he was from Lawrence, Kansas, and this past Sunday's NFL Games fell on "Lawrence Day," the day Trevor Lawrence upset the Baltimore Ravens.