Jon Rahm wins 2023 Masters (as predicted)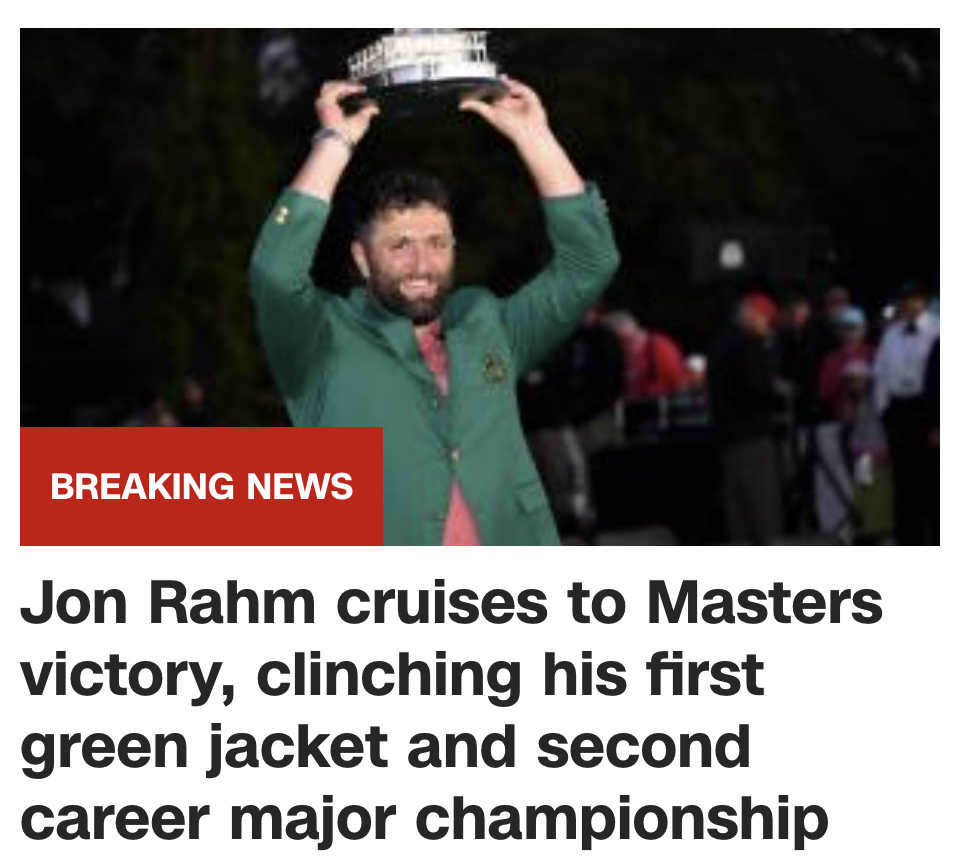 For 4 out of the last 5 years we have nailed the Masters winner from the start of the tournament, and each year it comes down to the same criteria, the master numbers. In this case, John Rahm got his 11th PGA tournament win, winning as a Spaniard on Seve Ballesteros birthday, April 9, or 9/4.

It goes with José María Olazábal, another Spaniard, winning in '94, since April 9 can be written 9/4.
And notice José María Olazábal is 57 right now, whereas Seve died on May 7, or 5/7.
Scottish Rite = 57 (Golf is Scottish)
PGA = 57

The 2017 Masters also concluded on April 9, and the Spaniard, Sergio Garcia, also won.

Read about past Masters winners here.