Juror dismissed for Jacob Blake joke & 16-year-old Georgia student who was shot day of Braves World Series dies, November 4, 2021 headline news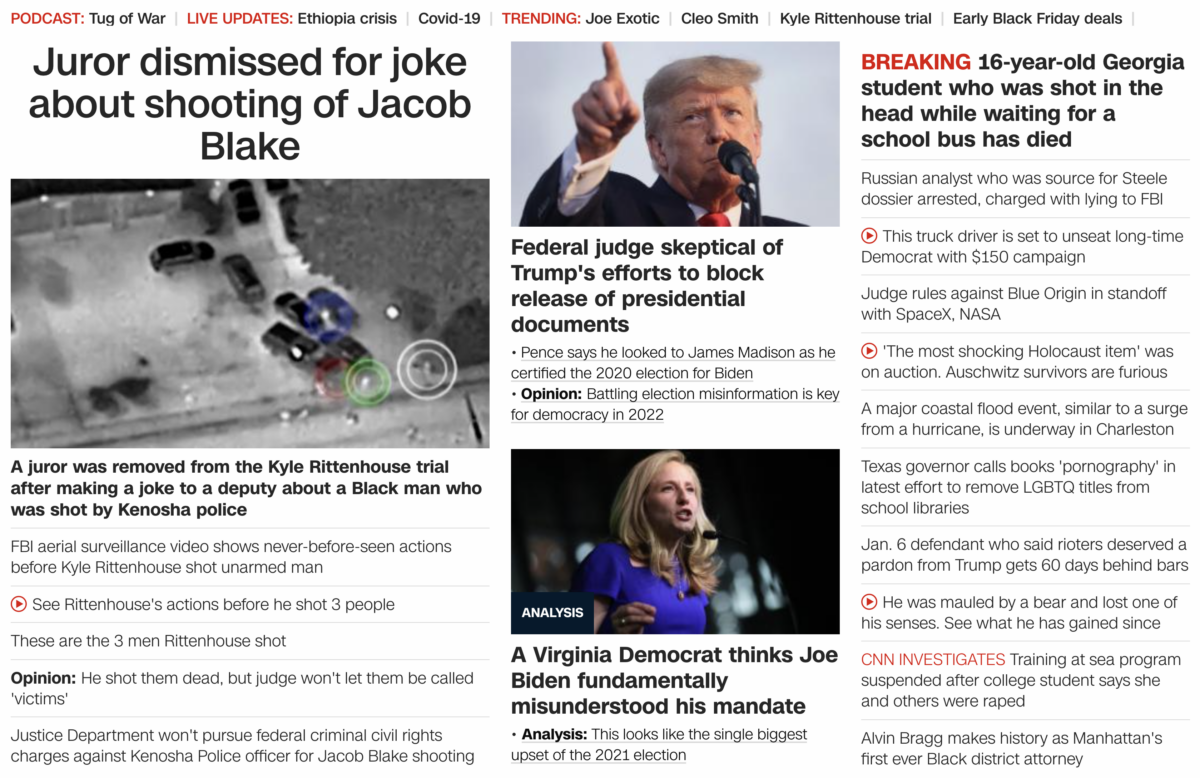 Notice the Kenosha shooting was synced up with the Milwaukee Bucks NBA Finals win in 2021, and the Georgia shooting was the day the Braves won the World Series, Tuesday, November 2, 2021, in tribute to Hank Aaron, who began his career with the Milwaukee Braves. Keep in mind, on the same Tuesday, when the Georgia teen was shot, the Milwaukee Bucks improved to 4-4, winning with 117 points, as the Atlanta Braves won the 117th World Series, over Houston, the home of George Floyd.
Georgia = 44
Wisconsin = 44
Shooting = 44
Teen = 44
Hank Aaron, #44
-1/22/21 = 1+22+21 = 44 (Date of death)
-Dusty Baker was his teammate
-Dusty Baker lost World Series, picking up 44th postseason loss
As for the 117 part, who is tying all this together?
Central Intelligence Agency = 117?
-Recall that the CIA was established 201 days after the Pope's birthday
–Central Intelligence Agency United States of America = 201
–The Braves won the World Series in their 201st postseason game
–The World Series began 201 days after the anniversary of Hank Aaron hitting his record home run, April 8, when Dusty Baker was standing on deck (look it up)
Adding insult to injury, the Georgia teen shooting was by a 'bus' stop. As we know, the Braves won the World Series 4-2 in a season where they lost the All-Star Game on 4/2, and Hank Aaron retired at age 42.
Bus = 2+21+19 = 42
-Slavery = 42
-Nigger = 42
-Brothers = 42
-Martin = 42
-Malcolm X = 42
-Muhammad Ali = 42
-LeBron James = 42
-Huxtable = 42
-Cosby Show = 42
-Martin in Room #42
-Jackie in #42
-Jackie = 42
-Chadwick Boseman at age 42 (then a.o.d. changed to 43)
–He died on Jackie Robinson Day for the 2020 MLB season…
–He starred in '42' about Jackie
-Moses Walker = 42 (Played in 42 games)
And don't forget Mookie's player protest 42 days after his birthday in response to the Rittenhouse shooting.
On the day of the shooting and the Braves World Series win, the vaccine was also approved by the CDC, in Atlanta.
Vaccine = 42
Tuskegee = 42 (201 people in the control group)

And for one more point, the teen has died on November 4, the day leaving 57 days in the year, where 'World Series' equates to 57.


George = 57
Georgetown = 57 (Established while Washington was 57)
–George Perry Floyd = 201
–Bucks won NBA Finals on 201st day of year
–Braves won World Series in 201st postseason game
The Jesuit Order = 201
-The 201 Mafia (truly)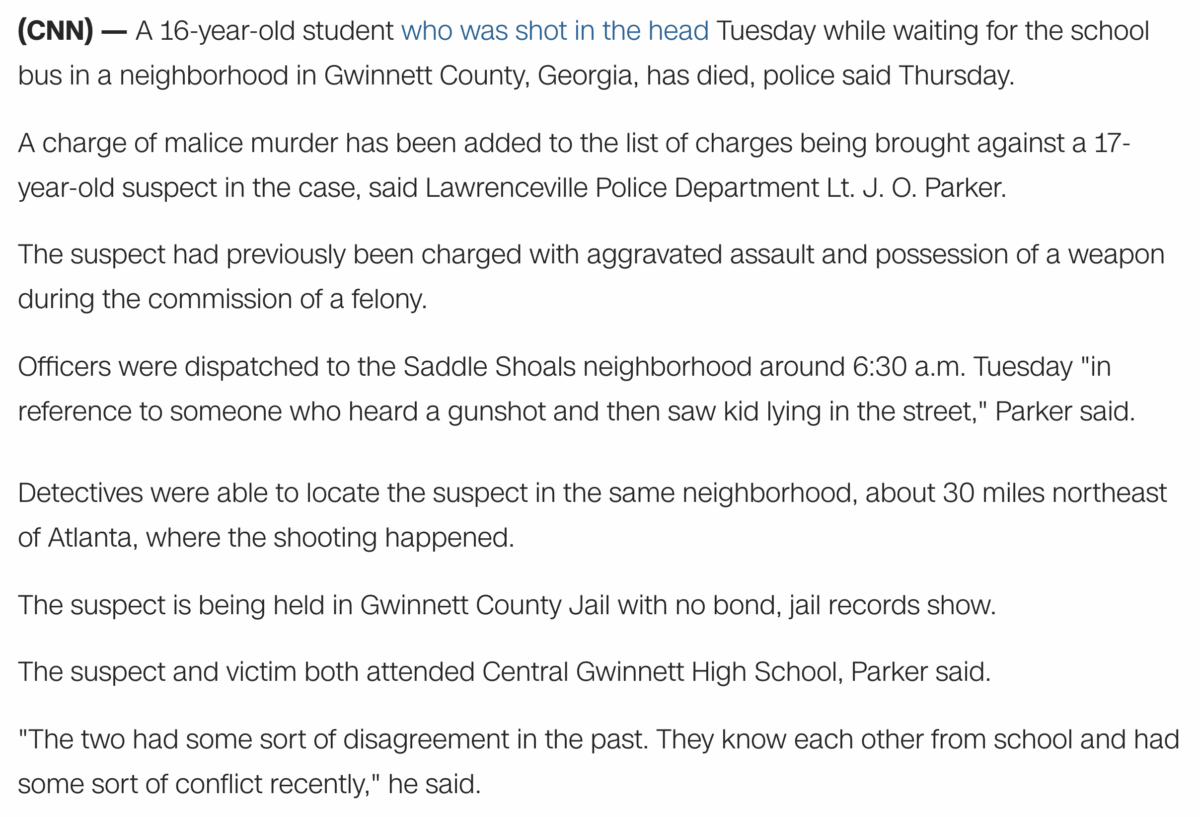 https://www.cnn.com/2021/11/04/us/georgia-school-bus-stop-shooting/index.html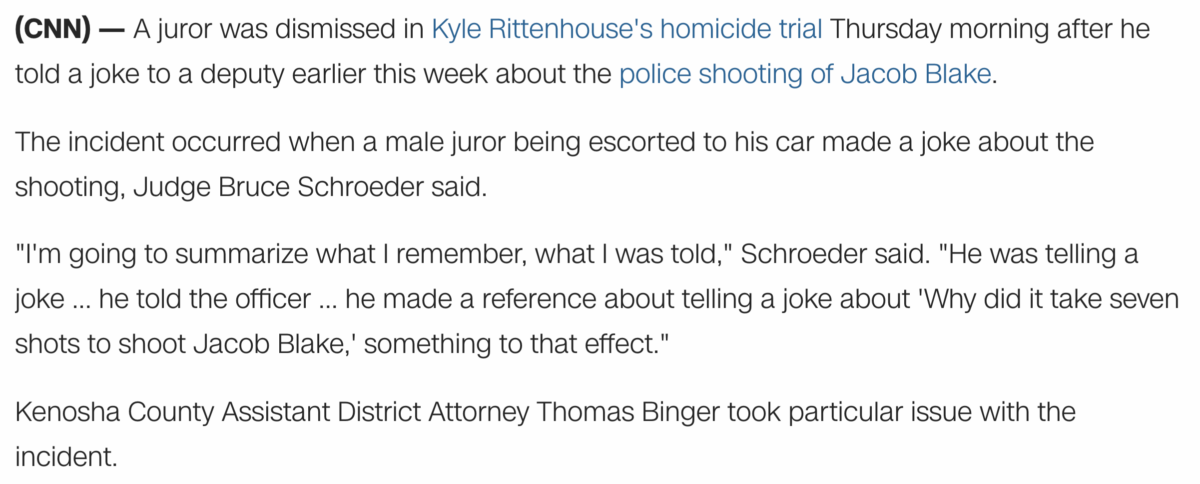 https://www.cnn.com/2021/11/04/us/kyle-rittenhouse-trial-thursday/index.html