Justice Samuel Alito says Supreme Court is not a 'dangerous cabal,' September 30, 2021

It's no secret the Supreme Court is largely catholic and Jesuit…
Dangerous Cabal = 84
The Jesuit Order = 84
The Catholic Church = 84
United States of America = 84
And how about that 47 touch from CNN?
Judge = 47
Gavel = 47
Obey = 47
Authority = 47
Christian = 47
Vatican = 47
*D.C. = 47

Today, September 30, is exactly in the middle of his age (think of the scales of Justice, and being in the middle).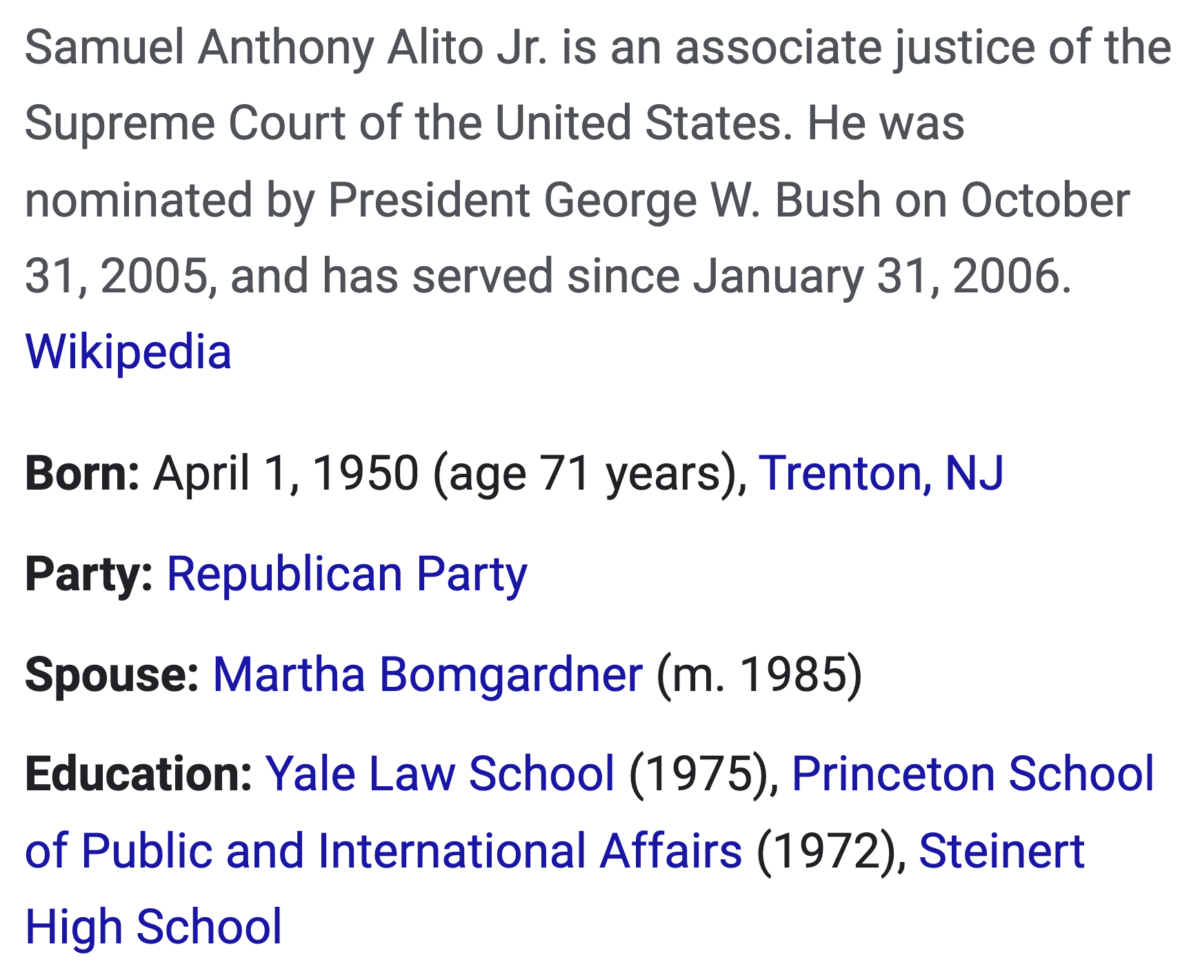 Notice his birthday is 4/1, and he went to Yale, like George W. Bush, the 'Skull and Bones' member, who also attended Yale. Let us not forget his daddy was George H.W. Bush, #41.
Skull and Bones = 41
Yale = 43
Skull and Bones is modeled after the Templars, who served the Catholic Church. Don't overlook that he is 71, and this news comes on a Thursday, named after Jupiter, or Peter.
Catholic = 71
Peter = 71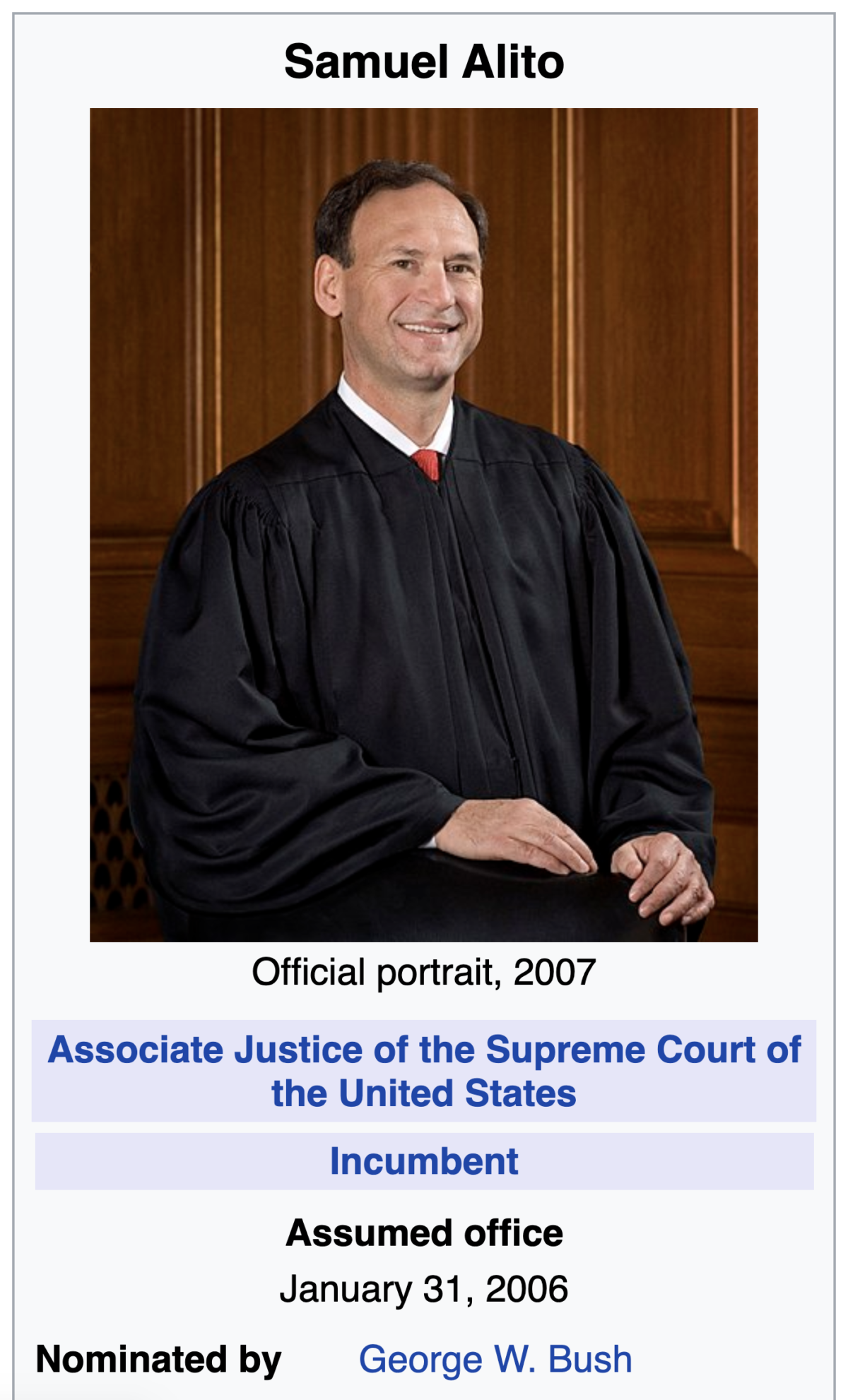 And don't overlook that W.'s birthday is July 6, or 7/6, the man who appointed him (like 76).


He'll turn 76 next year. That can't be good for 'We the People'.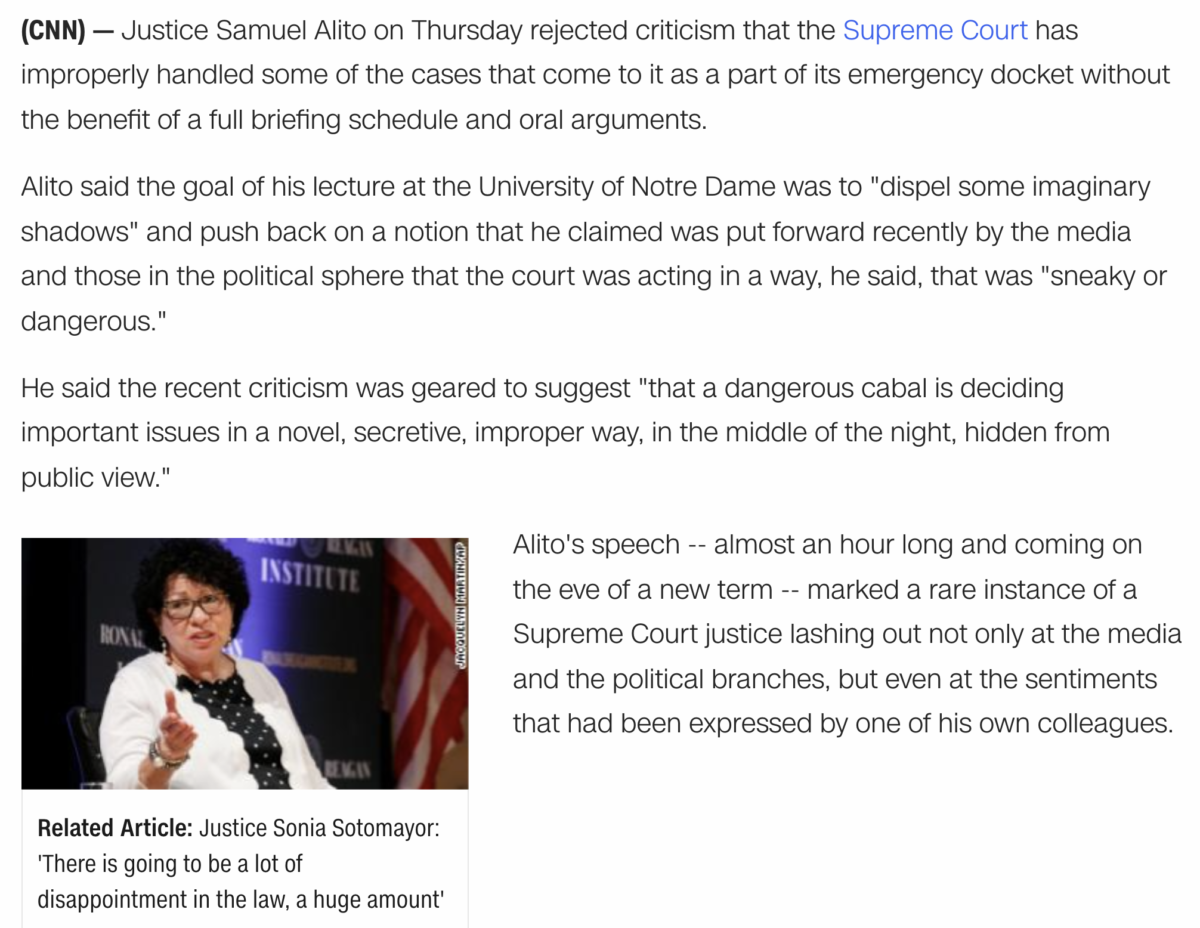 https://www.cnn.com/2021/09/30/politics/samuel-alito-notre-dame/index.html
Also in the news, the government shutdown has been avoided.
Chuck the schmuck Schumer is the hero is the latest 56 ritual.