Kansas defeats North Carolina in rigged college basketball championship, April 4, 2022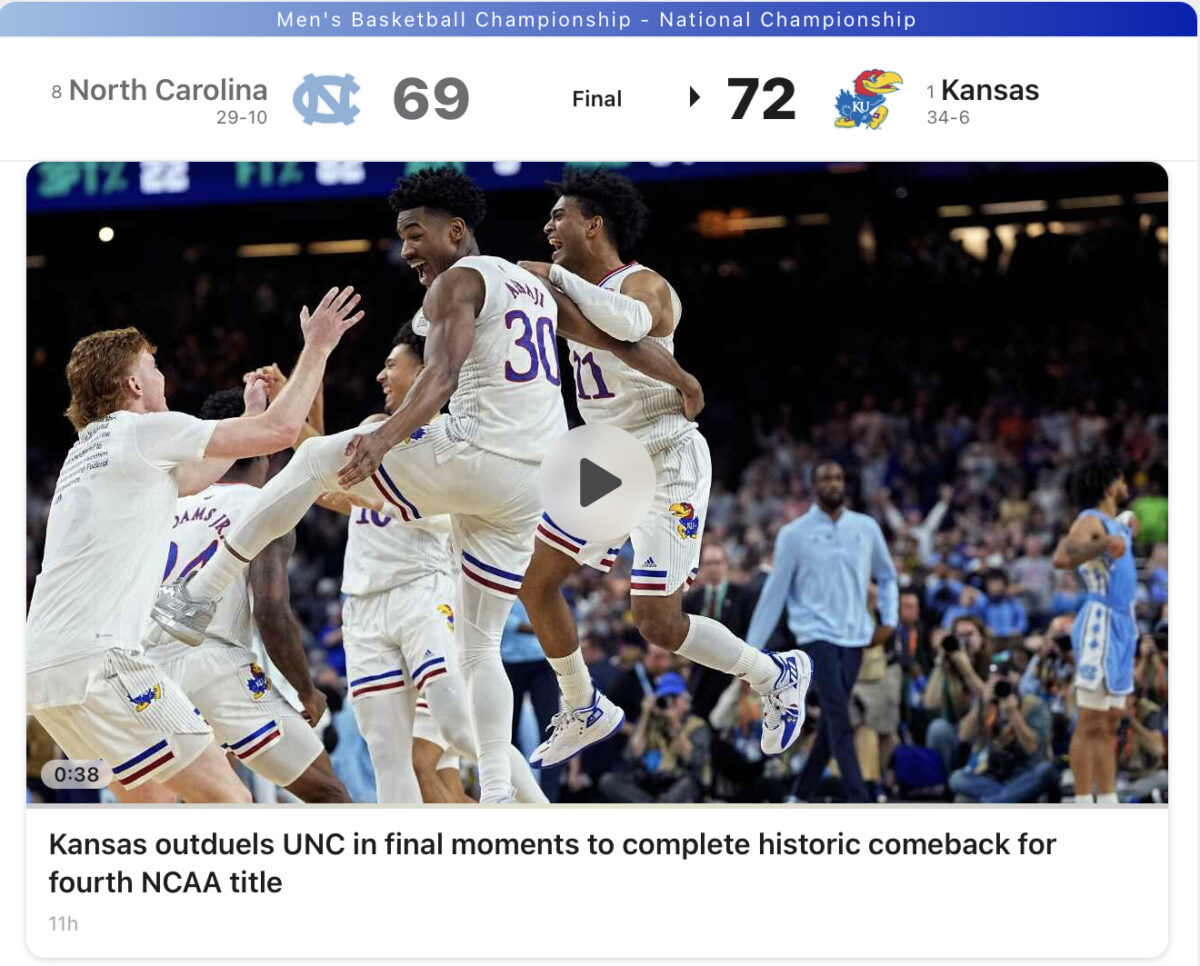 Kansas won their 34th game of the year, as the 34th state, with Danny Manning in attendance, who helped Kansas win the championship 34-years ago with 83 points, connecting to how Kansas just won the 83rd Men's Tournament, over North Carolina, who they last played on the 83rd day of 2013.
Tar Heels = 34
In the script, Kansas was down 40-25 at halftime, rallying for the biggest comeback win championship history, and doing it 65-days after the state's birthday, on January 29. Plus, this matchup came 65-years after the last time Kansas and UNC faced each other in the championship in '57.
Kansas = 65
40+25 = 65
The funny thing about the record comeback is it came in Kansas 163rd tournament game, where they improved to 115-48.
Kansas Jayhawks = 163
Comeback = 163 / 46
-Kansas improved to 4-6 in championships
–March Madness = 46
-New Orleans, Louisiana = 115 (Where the game was)
-MLK born 1/15 (MLK dead 4/4, the date of the game)
With Kansas winning, Bill Self stayed on 124 losses in Kansas 124th season vs. UNC.
North Carolina Tar Heels = 124
-Kansas Governor born January 24 (72-years-old)
-Kansas won with 72-points
-Jesuit Order = 72
Adding to the comedy, late in the game it was tied 57-57 and they went to a TV timeout. When they returned, they showed the audience how the championship in 1957 was UNC over Kansas.
And keep in mind at halftime, while UNC was up 40-25, they showed how "Bob Fishman" was "directing" his last Final Four, and his first was from 40-years earlier, also in New Orleans, where Michael Jordan's UNC team beat Georgetown. Keep in mind this championship was 46-days after Jordan's birthday.
March Madness = 46
In the game Carolina took 73-shots, 73-days after the death of Bill Self Sr.
Carolina = 73
Sacrifice = 73
Kansas won with 66 shots. They improved to 6-6 vs. UNC.
Bill Self Sr. = 66
Bill Self. Jr. = 66
This was the 6th championship in New Orleans for men's basketball.
Also, notice the gematria of 'fifteen,' as in the 15-point comeback.

40-25 at halftime…

Kansas = 65
-Rematch of championship from '57, 65-years earlier
-Kansas won 65-days after state's birthday on January 29 (Winning April 4)
163, 38th prime
–UNC = 38
Kansas 124th season
-Bill Self stayed on 124 losses
–North Carolina Tar Heels = 124
Kansas is 34th state
-They won 34th game of season
–Tar Heels = 34
Keep in mind this was the Kansas Jayhawks 163rd tourney game.
163, 38th prime


They also picked up their 115th win in New Orleans, Louisiana in 83rd tournament of all-time where these teams last played on 83rd day of 2013 (March 24, 2013), and Kansas won the championship 34-years-ago with 83-points, not to mention Roy Williams who coached both teams was watching 8-months and 3-days after his birthday.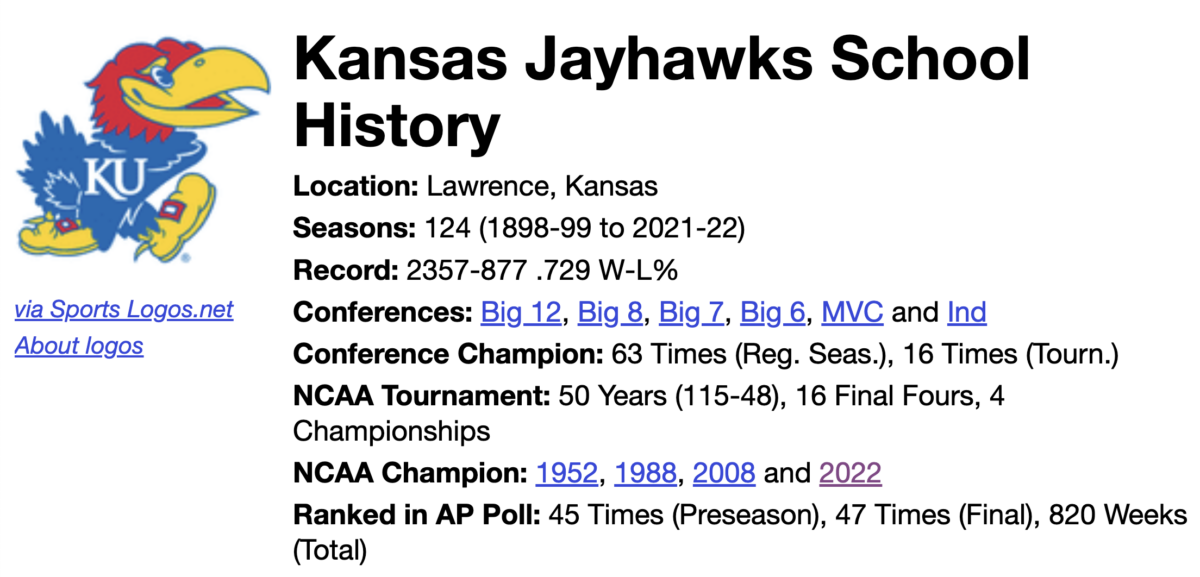 Also, in light of UNC falling to 29-10, Bill Self Sr. was born on 29/10.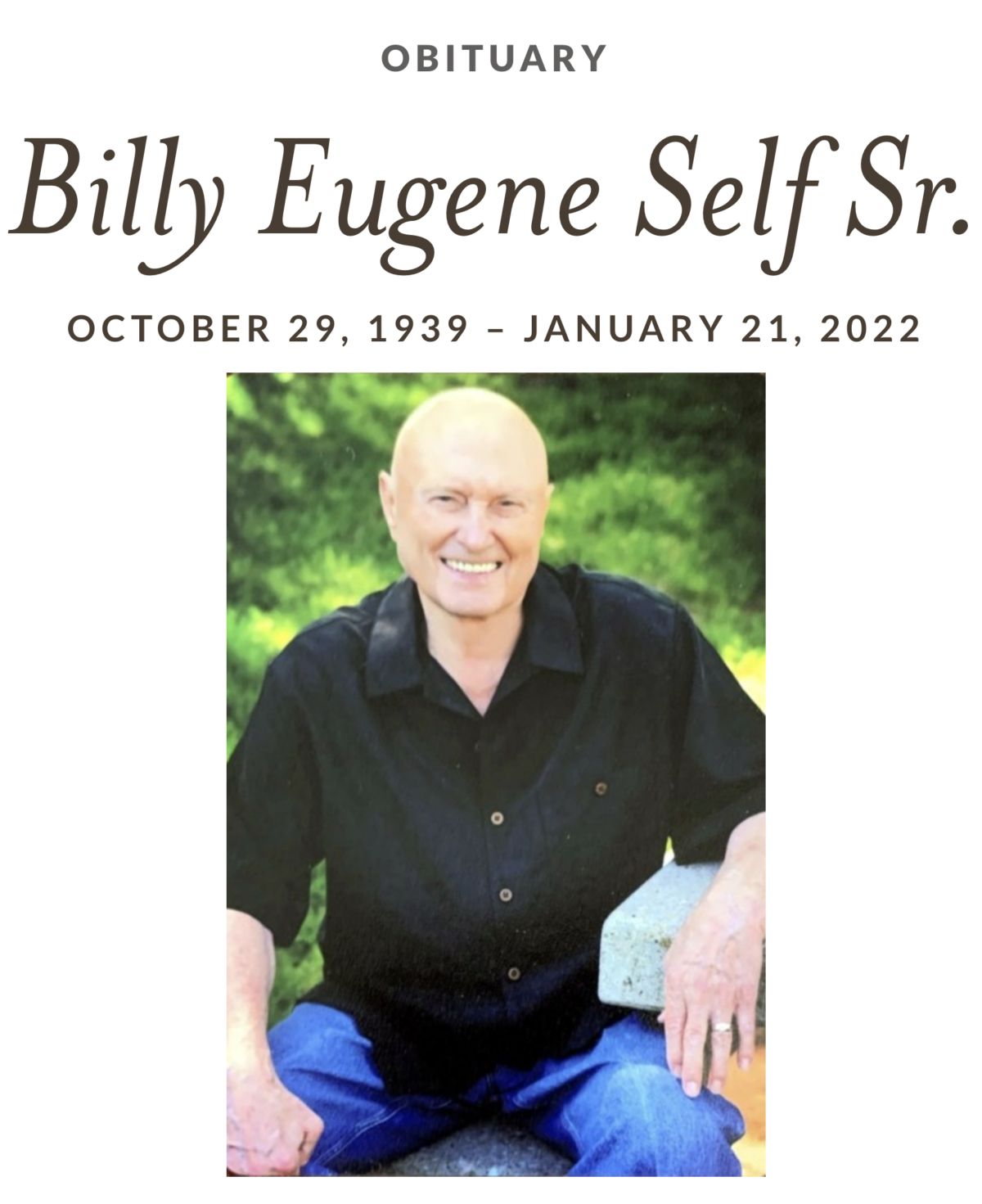 https://www.dignitymemorial.com/obituaries/oklahoma-city-ok/billy-self-10543045