Kanye West brings the college dropout, Nick Fuentes, to Mar-a-Lago, November 22, 2022, on the anniversary of the JFK assassination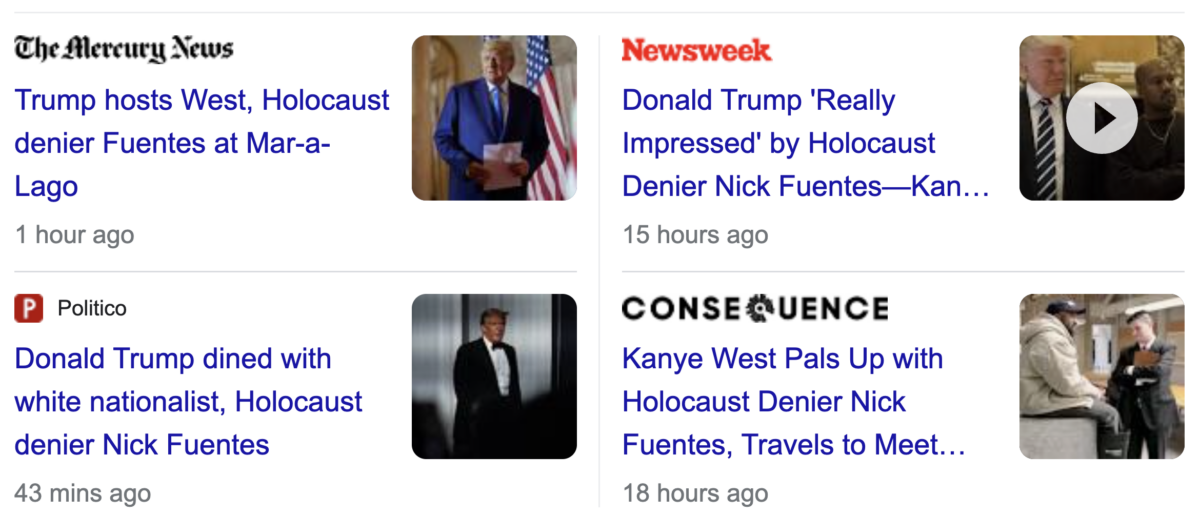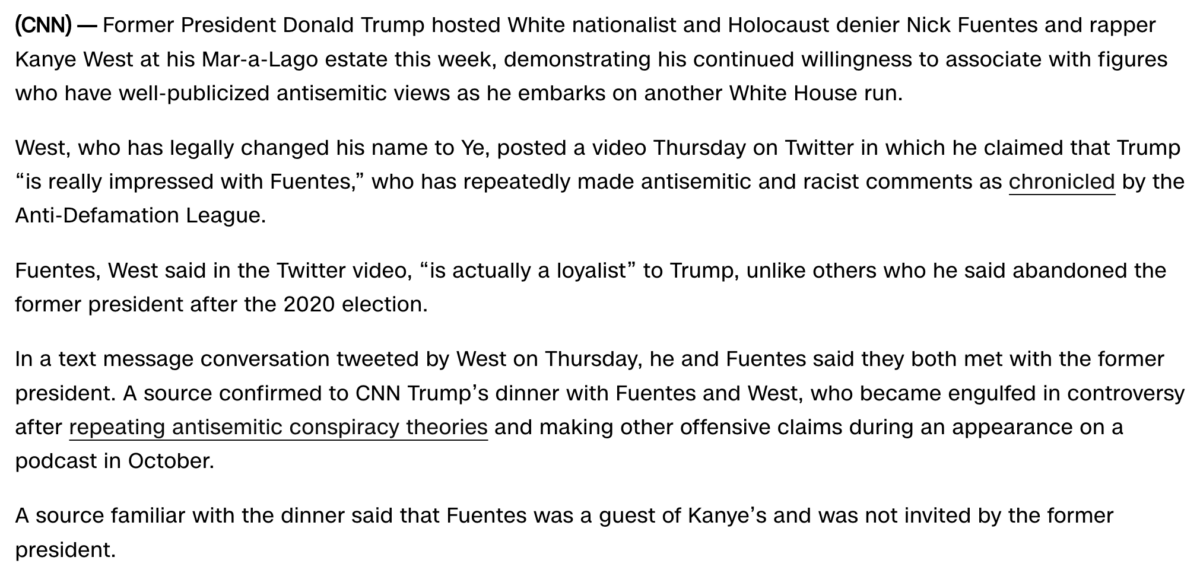 https://www.cnn.com/2022/11/25/politics/trump-kanye-west-nick-fuentes-mar-a-lago/index.html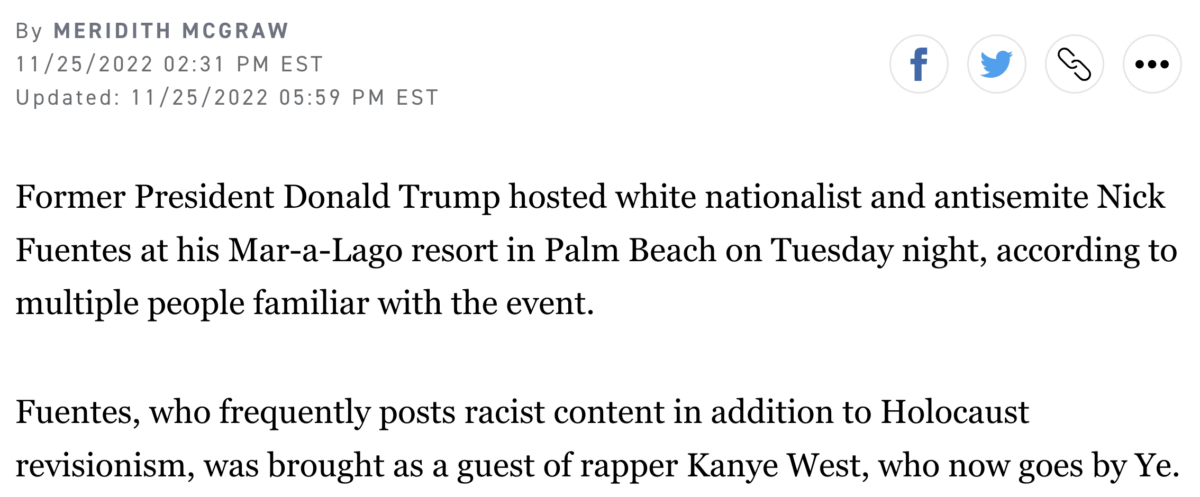 https://www.politico.com/news/2022/11/25/trump-white-nationalist-nick-fuentes-kanye-00070825
So Kanye West brought the college dropout, Nick Fuentes, to the dinner with Trump? Funny.
And notice, it was on the anniversary of the killing of JFK, Tuesday, November 22. Of course, JFK was killed at age 46.
Nick Fuentes = 46
Catholic = 46
–Nicholas Fuentes = 63
–JFK killed in '63
Fuentes is a Catholic.

And go figure that today is 99 days after Nick Fuentes birthday.