Kardashian curse? Travis Barker gets most press since 90's over Pancreatitis, June 28, 2022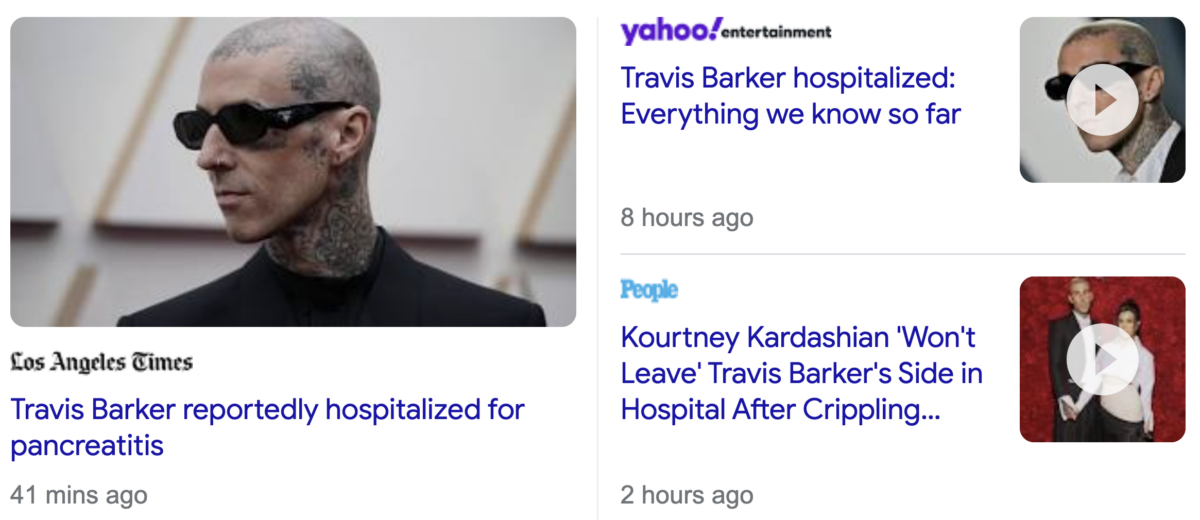 Travis Barker? Pancreatitis? It's Cable 54!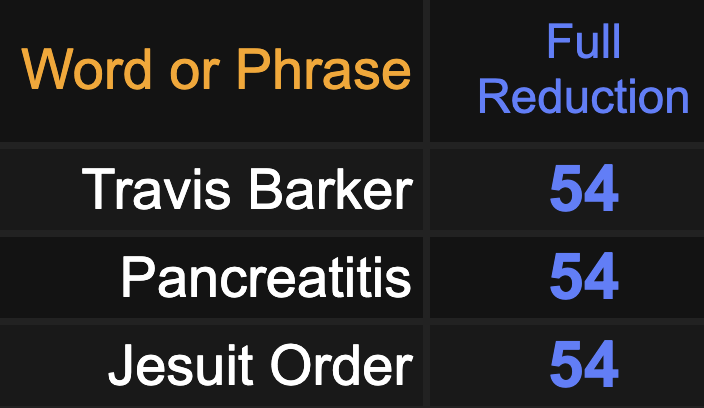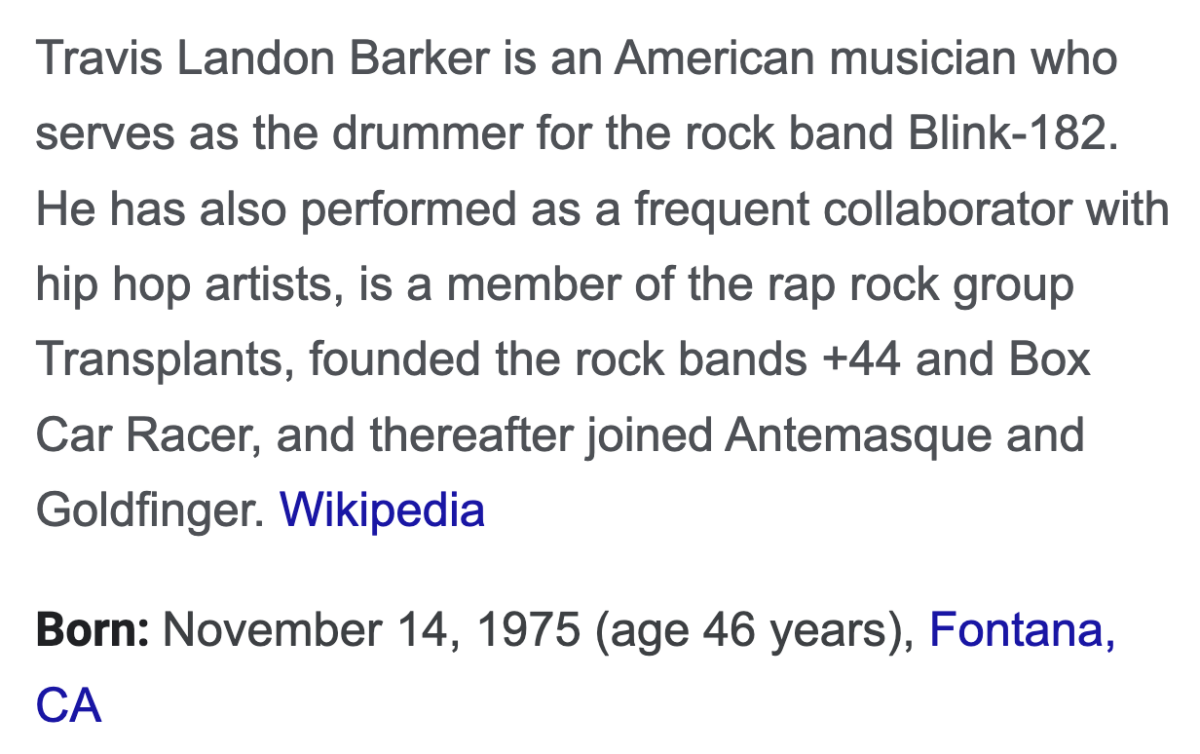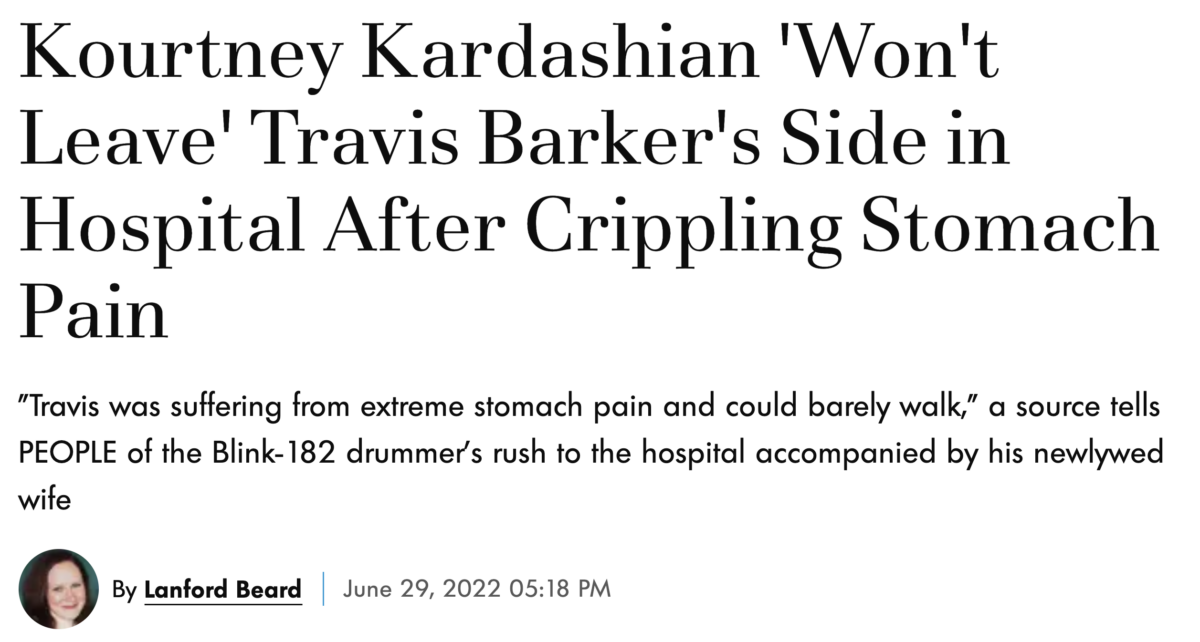 This news breaks on the 180th day of the year, June 29, 2022.
Travis Barker = 180

July 1 will be the 182nd day of the year… and he was in Blink-182.
His name also has the 54 / 144 encoding, like 'Jesuit Order.'
Pancreatitis = 54

Notice he went to the hospital yesterday, on the 179th day of the year, after marrying into the Kardashian family of witches.
179, 41st prime number
Kardashian = 41
This happened in LA, the '41' city.
LA = 41 / 13
-41, 13th prime
It happened 44-days after their wedding, or on the 45th day of the marriage.
Marriage = 45
Ritual = 45

The news breaks on the 46th day of the marriage, while Barker is #46.
The hospitalization came 226-days after Travis's Barker's November 14 birthday, or on his 227th day of his age (49th prime).
The hospitalization came 71-days after Kourtney's April 18th birthday, or the 72nd day of her age.
Jesuit Order = 72 / 54
The Society of Jesus = 71
Catholic = 71 / 46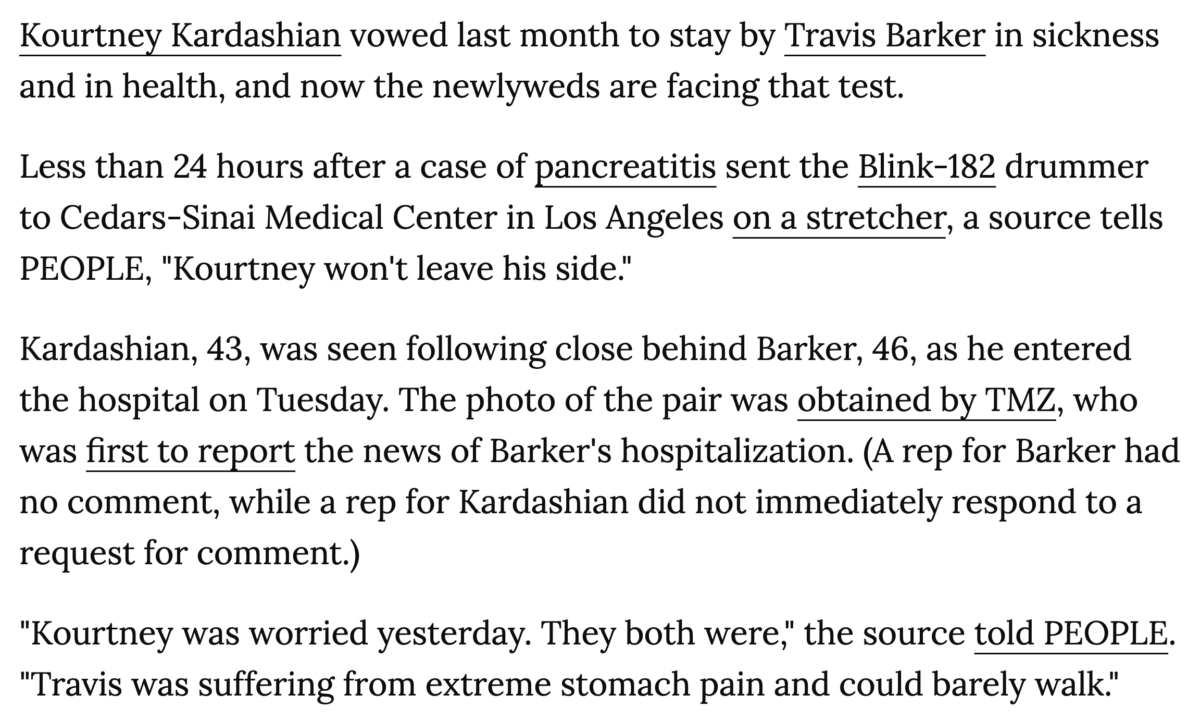 https://people.com/tv/kourtney-kardashian-wont-leave-travis-barker-side-during-hospital-recovery/