Kathy Whitworth, LPGA star, dead on Christmas Eve, December 24, 2022, 88 days after her birthday, after winning 88 LPGA tournaments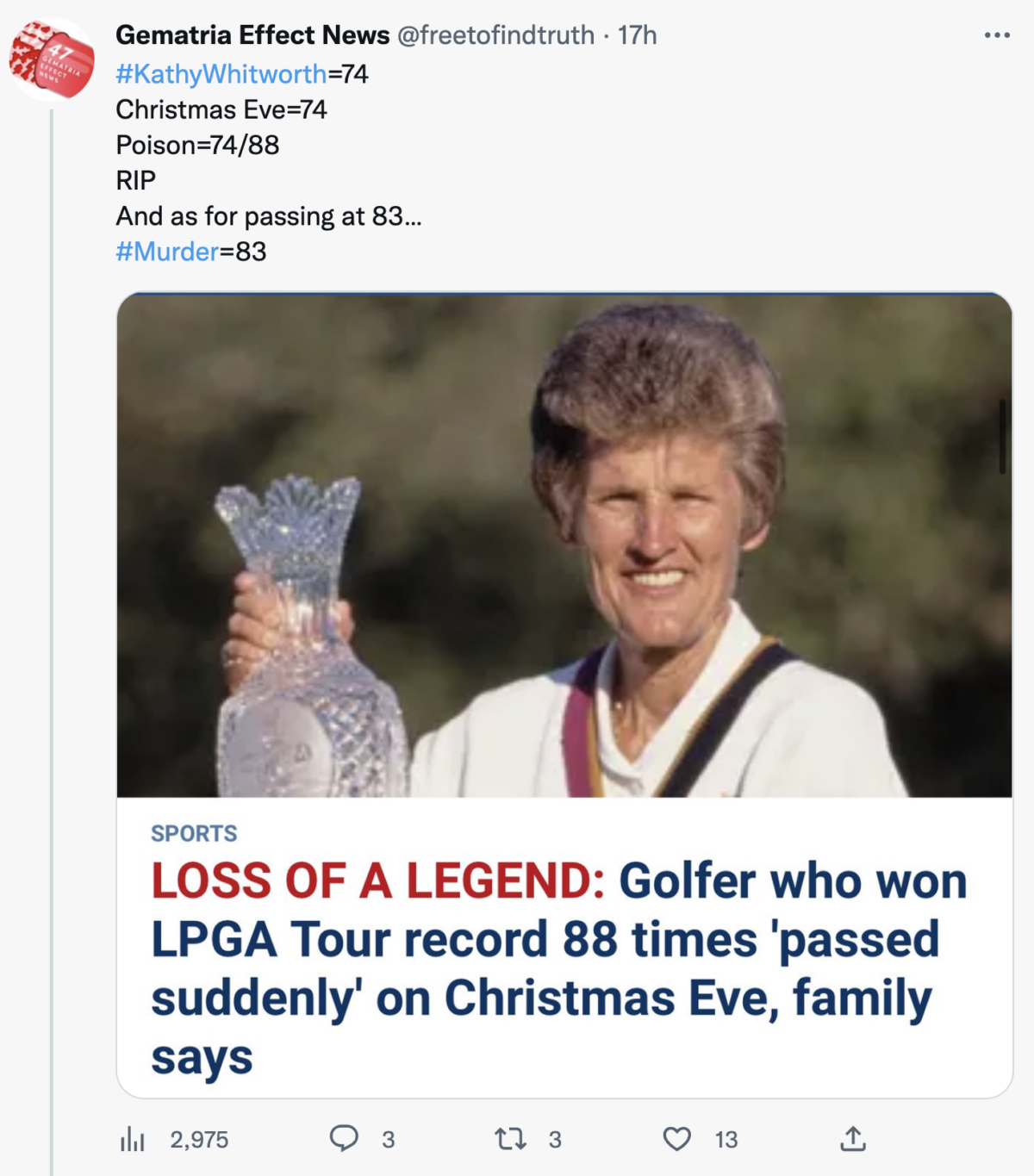 Kathy Whitworth = 74
Christmas Eve = 74
Poison = 74 / 88
Notice she won 88 LPGA tournaments, and died 88 days after her birthday.

She was born on the day the Jesuits were recognized by Rome in history.
Whitworth = 54 / 144
Jesuit Order = 54 / 144
She was first LPGA Player of the Year in '66, 56 years ago.
Society of Jesus = 56
She died the same day the ritual with Mr. 88, Tory Lanez, took place. And it's a number we talked about a lot this past week, including in the death of Franco Harris, who died 88 weeks after promoting the Covid-19 vaccination.
As for her dying at age 83, you already know.
Murder = 83