Former Tampa Bay Buccaneer, Keith McCants, found dead at 53, September 2, 2021

Keith McCants was born on the 109th day of the year, April 19, and he is dead on September 2, or 2/9, like 29.
109, 29th prime
Football = 29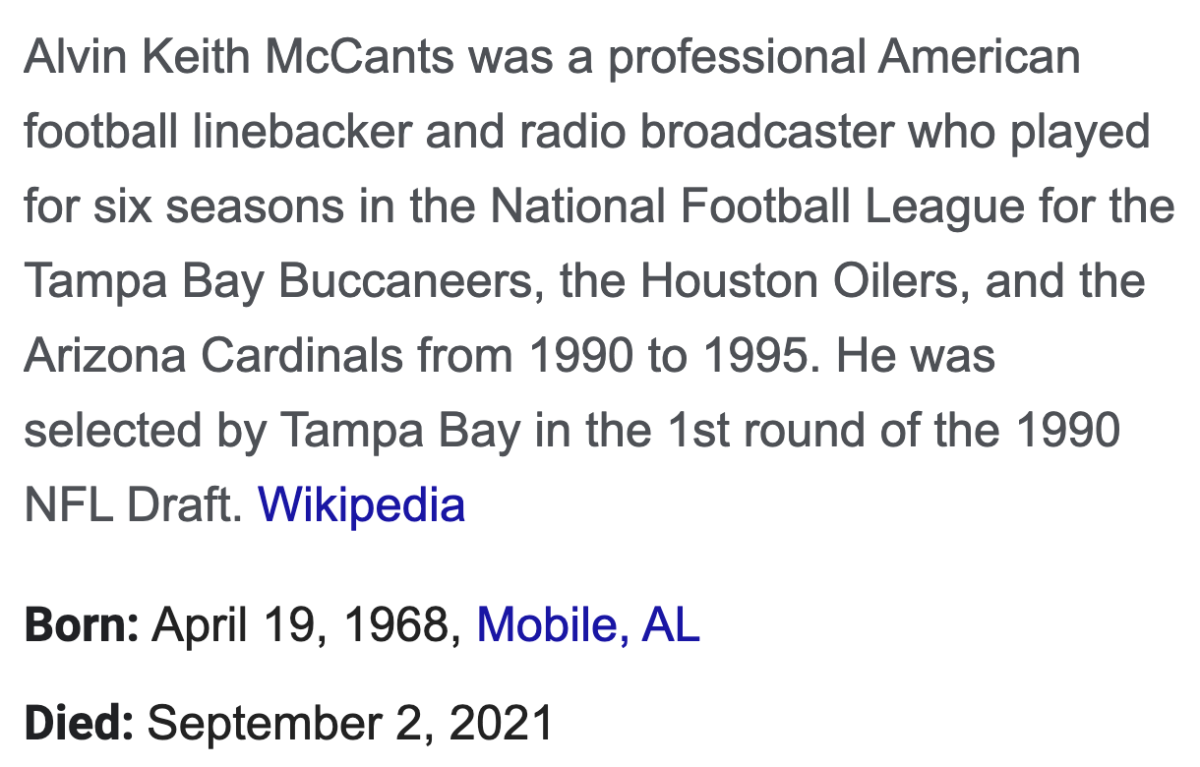 Adding insult to injury, he is dead on the 137th day of his age.
Tampa Bay = 137
NFL = 137 (Satanic Gematria)


As for being dead at 53, that is the 'Vesica Piscis' number, or the shape of the football in sacred geometry.
Vesica Piscis = 53
Tampa, Florida = 53
Of course, this news comes on a Thursday, one week before his former Buccaneers open the season with the QB who won Super Bowl 53, as well as most recently, 55.
Also, notice he was from Mobile, Alabama, home of a Jesuit University.
Mobile = 56
Alabama = 56 (Jewish)
Society of Jesus = 56
*Coronavirus = 56
*Covid Vaccine = 56
On this same day of McCants death at 53, the Bucs are reportedly 100% vaccinated from 'Covid'.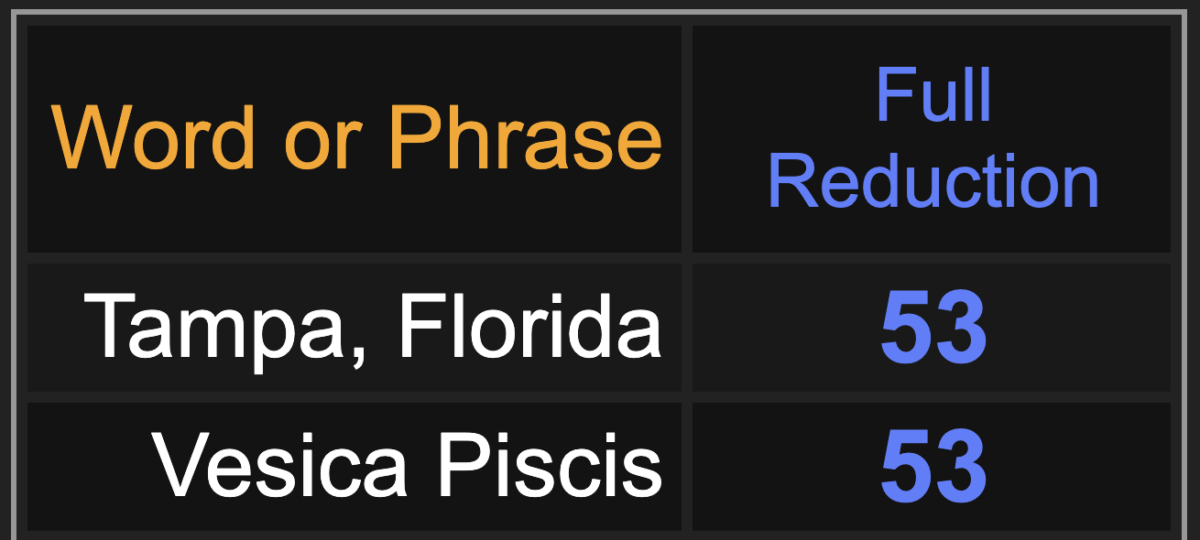 Don't overlook that he was born in '68, the year coronavirus was coined.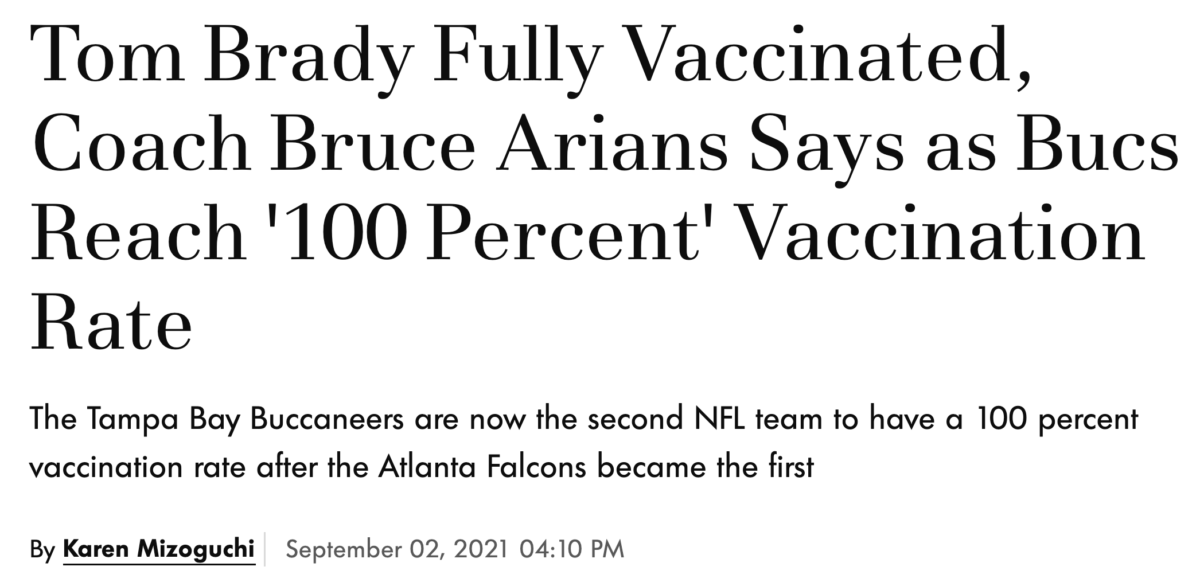 https://people.com/sports/tom-brady-fully-vaccinated-coach-bruce-arians-says-bucs-reach-100-percent-vaccination-rate/
*The other team is the Atlanta Falcons, located in the same city as the CDC.
As for him playing for Alabama in college, he has died 127 days before the championship game, January 7, 2022.
127, 31st prime
Alabama = 31