Krispy Kreme to reward the vaccinates with free doughnuts, March 22, 2021 news, courtesy of JAB Holding Company


Doughnuts for getting a vaccine? It's almost like we're a population of children, addicted to sugar, who never grew up.
And notice the 42 gematria connection.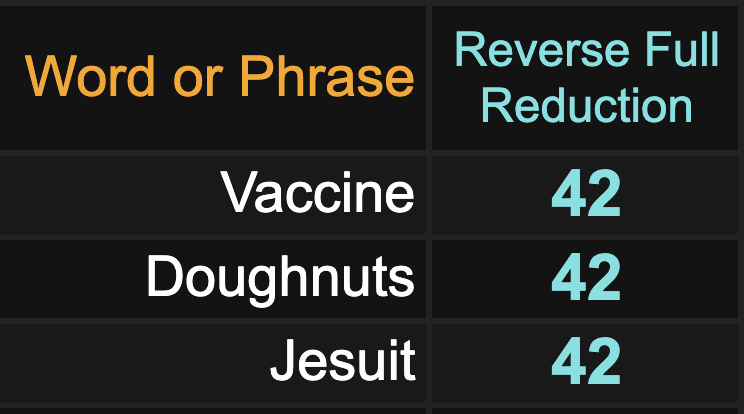 Also funny is that the parent company of Krispy Kreme is JAB (a nickname for a vaccine).


Don't forget the pandemic was declared on March 11, 2020, Anthony Fauci's 79th day of being 79 years old.
Coronavirus = 56 *Covid Vaccine = 56 *Anthony Fauci = 56 *Washington DC = 56 *Society of Jesus = 56


https://en.wikipedia.org/wiki/JAB_Holding_Company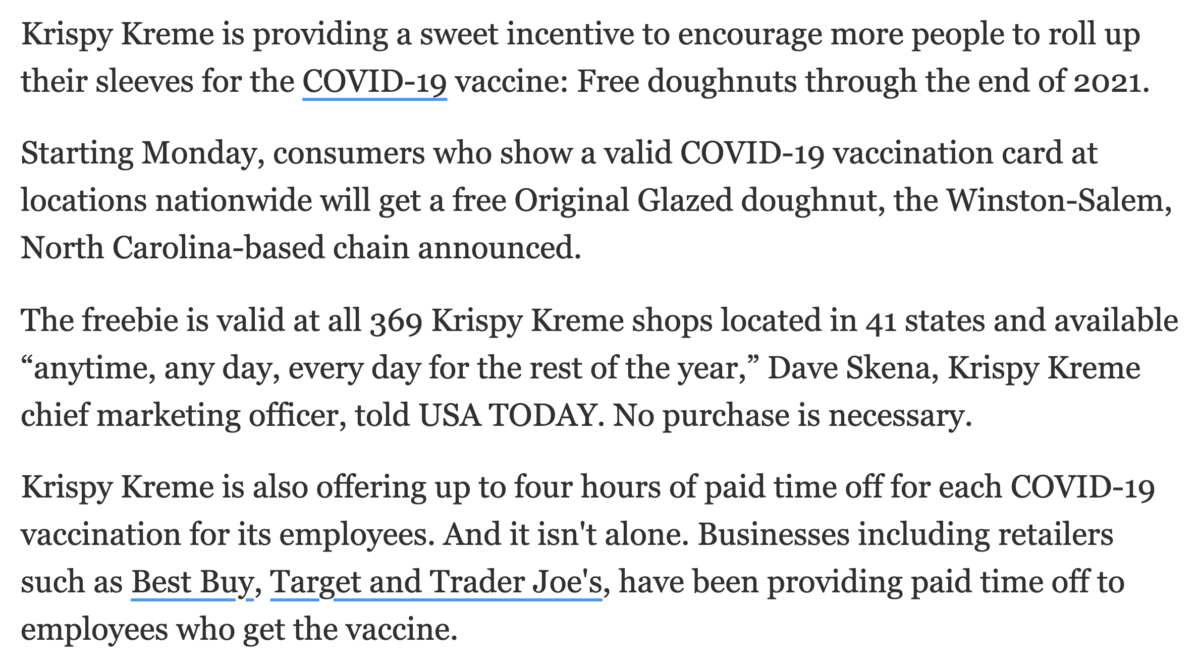 https://www.usatoday.com/story/money/food/2021/03/22/covid-vaccine-free-donuts-krispy-kreme-vaccination-card-freebie/4750302001/