Kyle Busch celebrates 36th birthday with Kansas win, May 2, 2021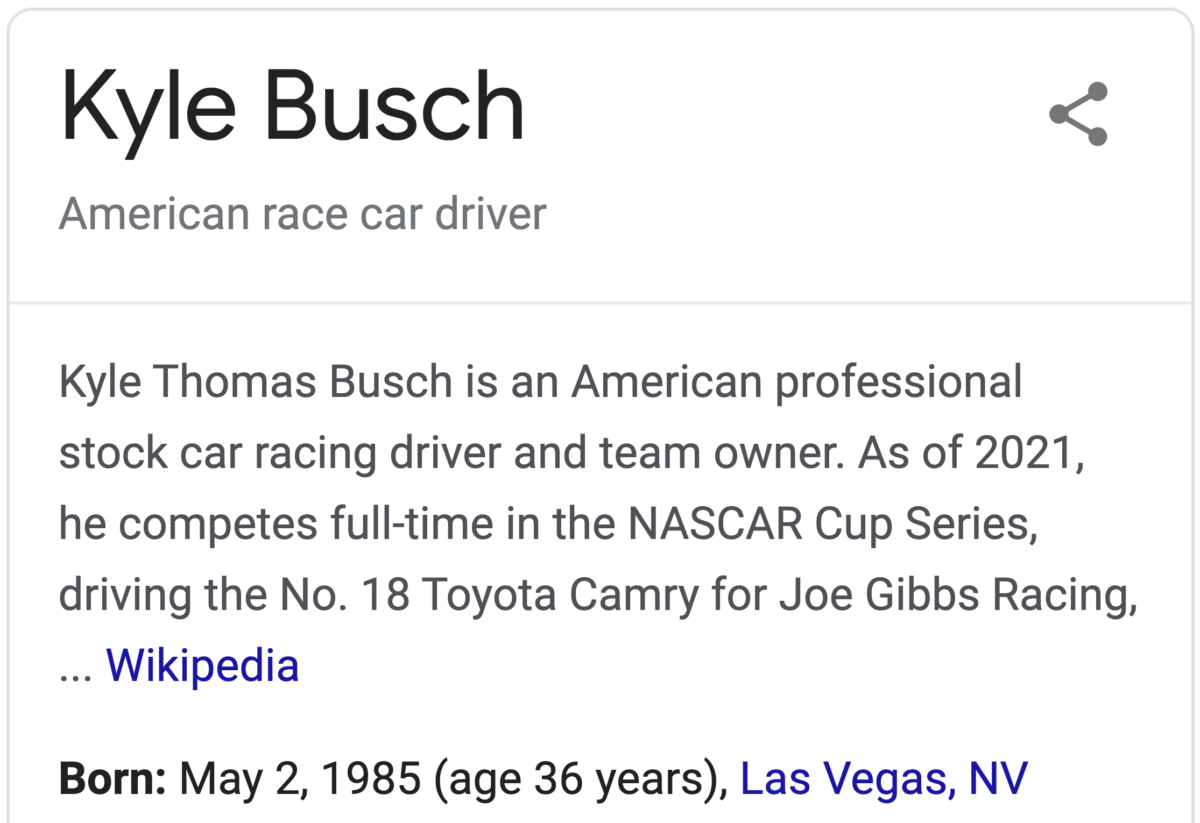 Kyle Busch = 106 *NASCAR = 106
Kyle Thomas Busch = 56 *Eric McClure = 56 *NASCAR = 56
And Luxy_91 has a great decode on this, so I'll share it here!
And as Luxy_91 points out, another Nascar driver is dead at 42 on this same day, Busch's birthday.
Birthday = 42


The beast rules for 42 months in Revelation.
The number of the beast is 666.
Kyle Busch turned 36 today, and 666 is the 36th triangular number.