Lance Reddick's cause of death release, April 6, 2023, on the day of Michael K. Williams news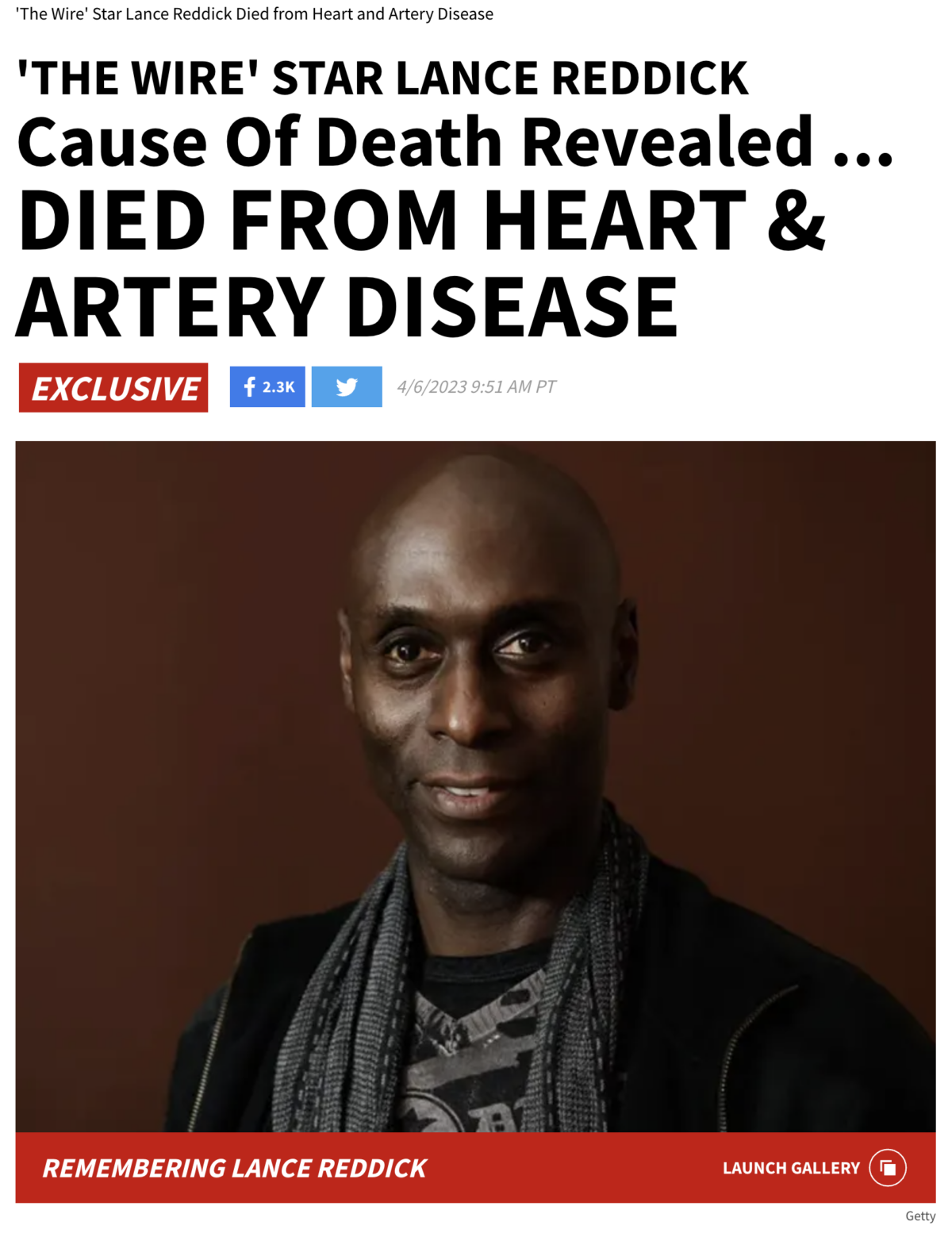 His cause of death is 'heart and artery disease.' Notice the 201 and 84. And recall, he died at the start of the 84th Men's College Basketball Tournament.
The Jesuit Order = 201 & 84
Lance Solomon Reddick = 84

Read about Keanu Reeves 201 tribute to Lance Reddick here.
Furthermore, this news was put out on April 6, or 4/6.
March Madness = 46
John Wick = 46 (Dead the Friday before its debut)
Sacrifice = 46
Also, on the day of this news, his co-star from The Wire, Michael K. Williams, was also in the news. That's because his "drug dealer" pleaded guilty to being responsible for Williams' death.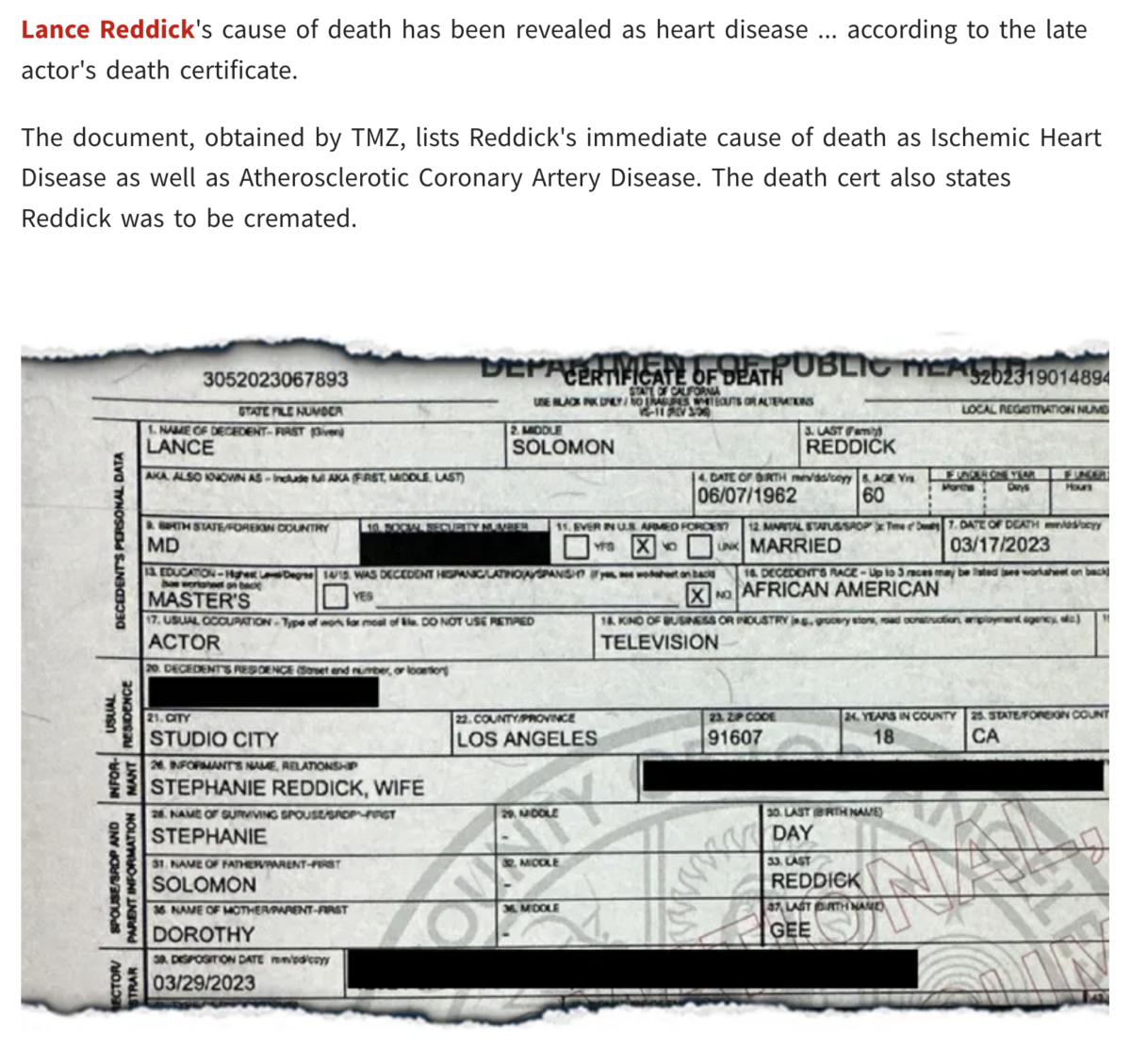 https://www.tmz.com/2023/04/06/the-wire-lance-reddick-cause-death-heart-disease-artery-disease/