Leon Spinks, boxing legend who beat Muhammad Ali, dead at 67, February 5, 2021, days before Super Bowl 55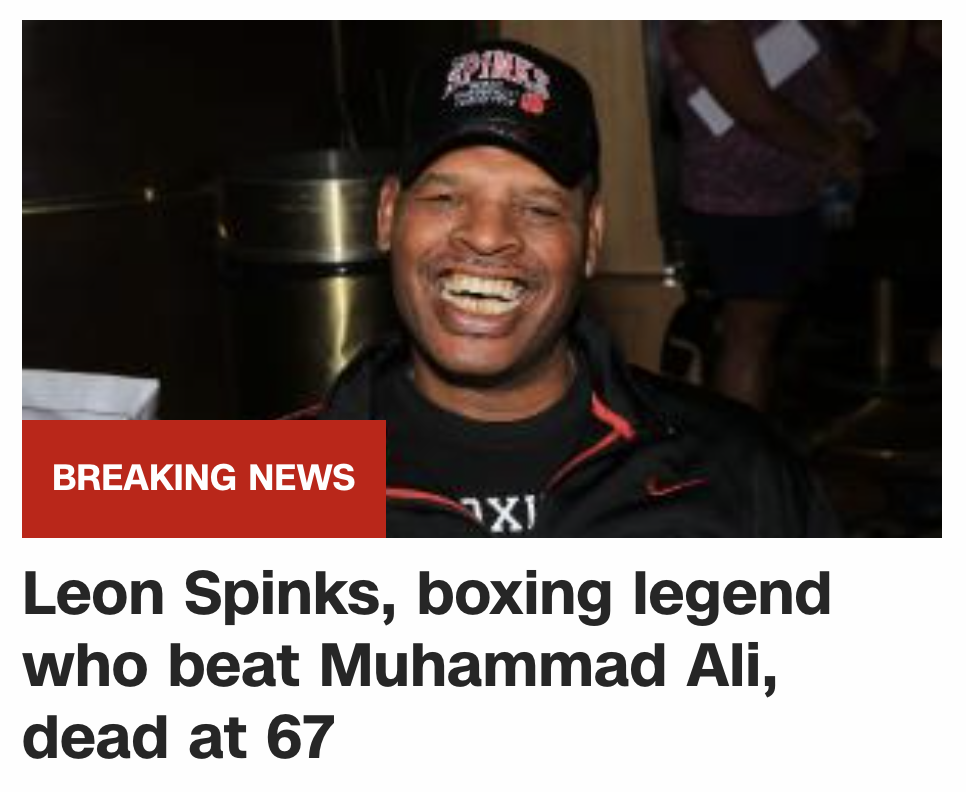 Dead at 67… *Blood Sacrifice = 67 *Satanic = 67
Keep in mind that 67 is the 19th prime.

And in light of him beating the Muslim, Muhammad Ali, don't forget he was given a 19 mile funeral procession, or that 19 is the most important number in the Quran. You might also recall that weeks after Ali's funeral procession in Louisville, 19 year old Lamar Jackson took over college football.
Also, in light of him being from Missouri (like the Chiefs and once the Rams), Tom Brady beat the St. Louis Rams in the Super Bowl 19 years ago.
https://www.cnn.com/2021/02/06/us/leon-spinks-dead-boxer/index.html
It isn't hard to see why Spinks died on February 5, or 2/5, like 25, two days before 'Super Bowl 55' in 'Tampa Bay'.


Super Bowl 55…
In Tampa Bay…

His death in February comes 10 days before the 43 year anniversary of his fight with Ali, meaning it is 42 years, 11 months and days since the fight happened, with the key being on 42.
https://en.wikipedia.org/wiki/Muhammad_Ali_vs._Leon_Spinks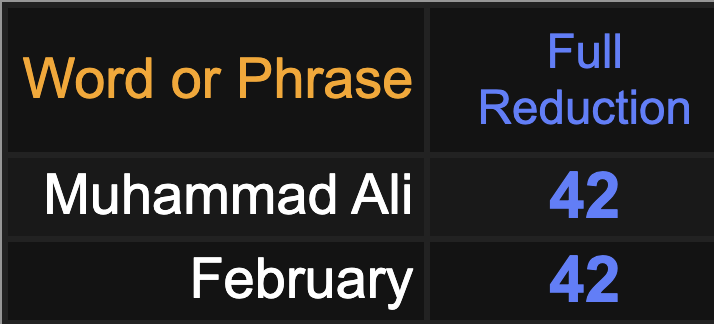 Spinks has died 209 days after his birthday, connecting to the Muslim phrase, Allahu Akbar.

209 >>> 29
Keep in mind Muhammad Ali is known as the "GOAT" as well.
And don't forget I was sadly correct about how Ali would die at age 74, a prediction I made in 2014.

He died on June 3, in 2016 because the Prophet Muhammad died at age 63, and 2016 is the 63rd triangular number.