Lightning win Stanley Cup and pick up 52nd win of season, July 7, 2021, the same day Hurricane Elsa passes over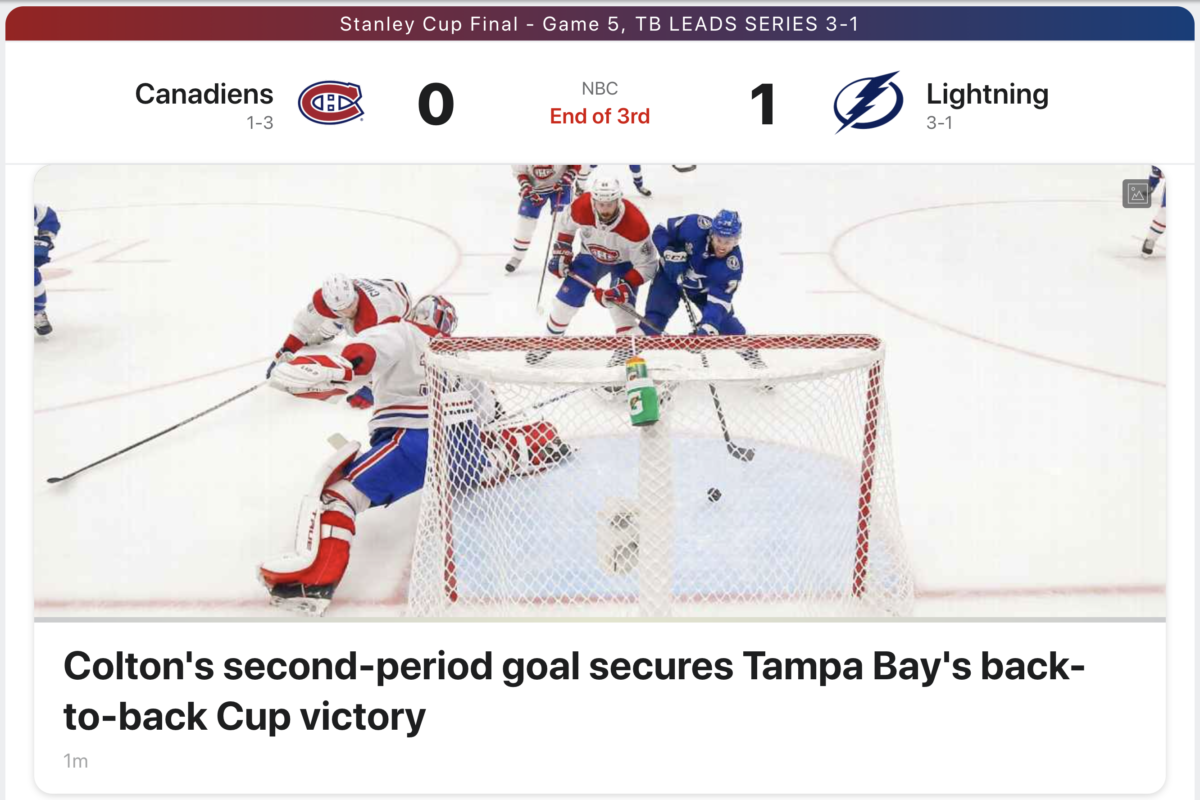 The Tampa Bay Lightning have won the Stanley Cup in back to back seasons, and this second win comes on a 55 date numerology, exactly 150 days after Super Bowl 55, which Tampa also won, in Tampa. Keep in mind 150 is a biblical number connected to the flood, and today there was flooding in Florida as Hurricane Elsa passed over Tampa and much of the state.
Lightning = 55
7/7/2021 = 7+7+20+21 = 55
Adding insult to injury, Tampa Bay picked up their 52nd win of the season on this very day.
Hurricane = 52
Flood = 52
Earth = 52
Enlil = 52
And don't forget that last year they won the Stanley Cup 44 days after lightning burned up the Bay Area, including Tom Brady's hometown, the quarterback who now calls Tampa home.
Lightning = 44
Military = 44
That means two years in a row, their championship is synced with weather warfare.
Also, don't overlook that they have won the series 4-1, and it is synced with the Super Bowl.
Super Bowl = 41
And Vice News can go fuck themselves. Their hit piece on me gets more pathetic by the day.
*This was the 4th pro sports championship appearance for Tampa since Tom Brady came to town