Lil Uzi Vert's pink diamond being ripped from his dead makes the headlines, September 7, 2021

This news comes on September 7, a date that often has news about rappers.
In history Tupac was shot on this date, and Mac Miller overdoses.
Of course, it is also Eazy-E's birthday.
So for Lil Uzi Vert to get this headline on this day, it isn't looking good for him.
Pink Diamond = 56 / 187
Society of Jesus = 56 / 79 / 187 (Today can be written = 7/9)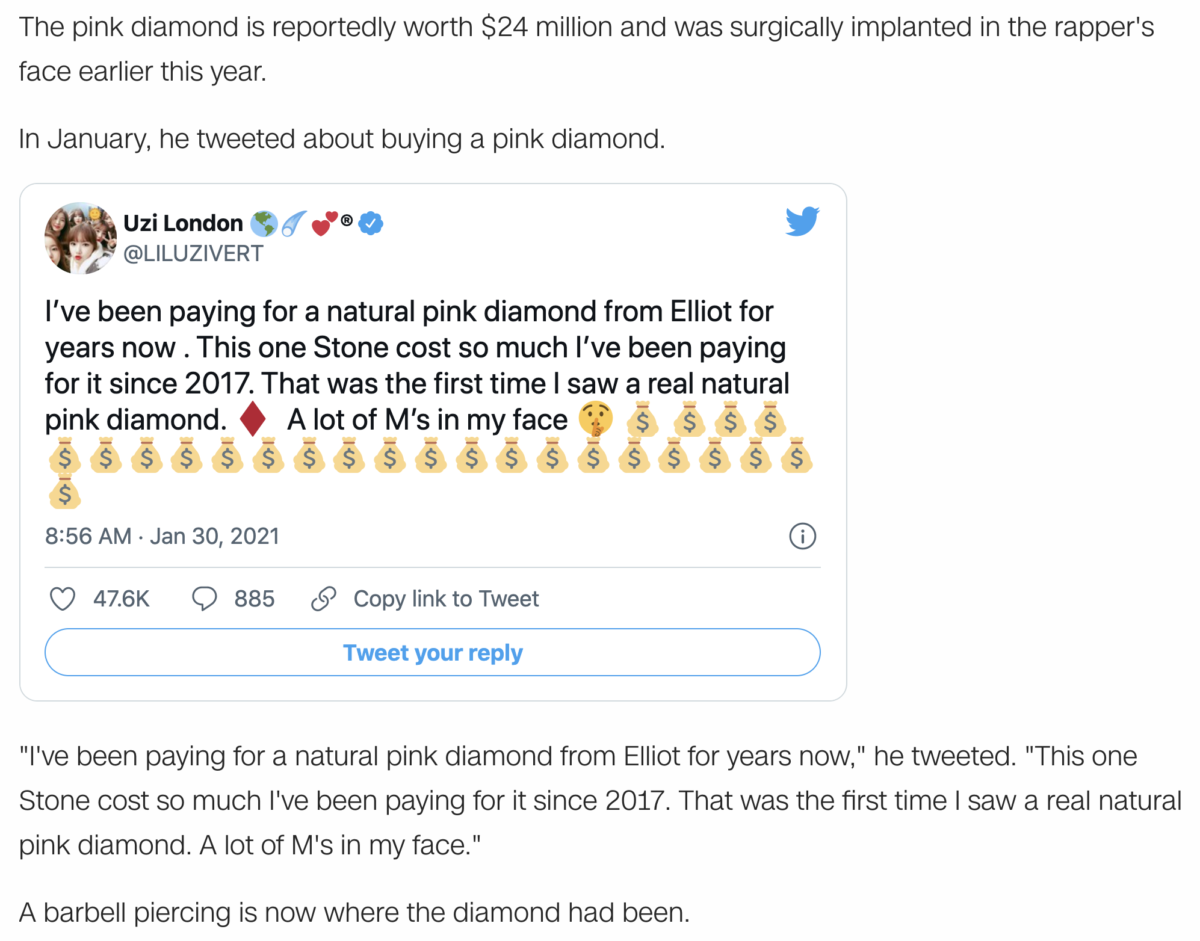 https://www.cnn.com/2021/09/07/entertainment/lil-uzi-diamond-snatched-trnd/index.html