Lindsey Graham tests positive for Covid-19 after being vaccinated, August 2, 2021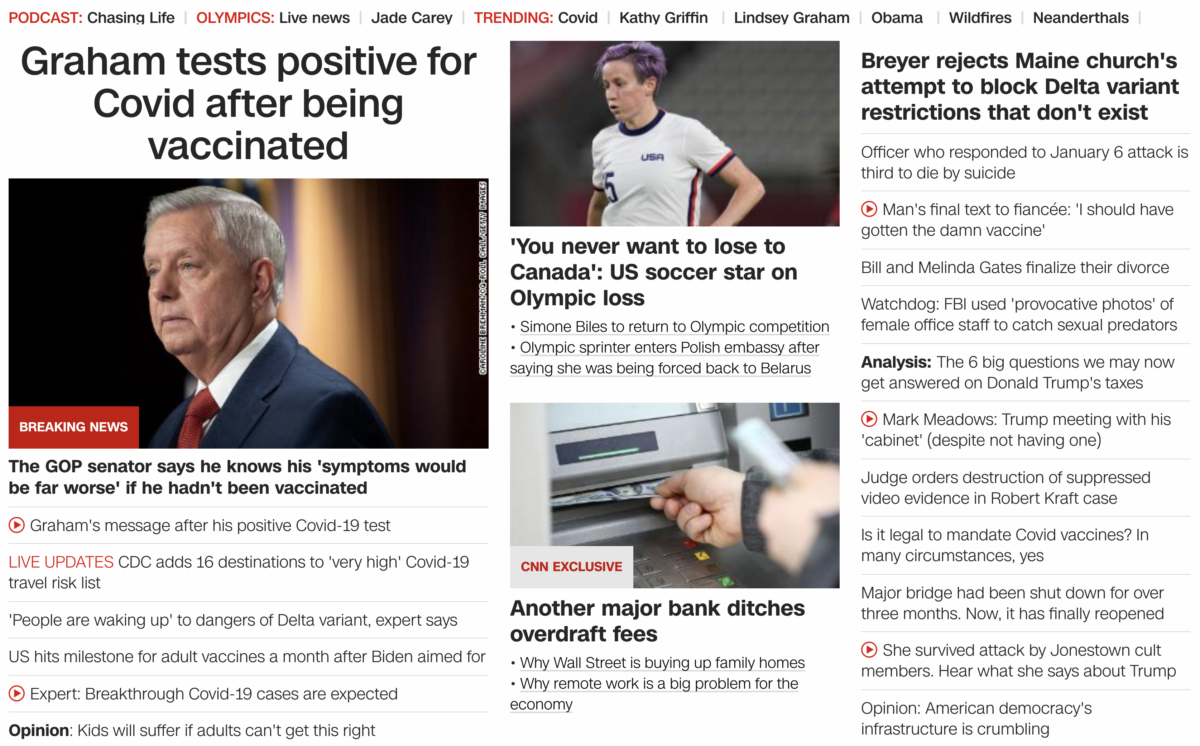 Notice he is 66, and his name equates to 87.
Lindsey Olin Graham = 87
Number of the Beast = 66 / 87
*Vaccination = 666
His symptoms reportedly began on Saturday, July 31, 2021
Lindsey Olin Graham = 93
Wuhan Coronavirus = 93
Saturn = 93 (Saturday)
That date can be written 31/7 (like 317, 66th prime).
-Saturn (Saturday named after Saturn)
-Satan (Saturn is Satan in Occult circles) (Similar sounding)
-Number of the Beast
-Rituals
-Dates
Pope Francis is the first Jesuit Pope, and his birthday is December 17, Saturnalia.

Today is 87 days to Bill Gates 66th birthday, October 28, 2021. Of course he is the face of vaccines at the moment (and a man who knows how to pay tribute to the beast).
Bill Gates = 87
William Henry Gates = 258
Number of the Beast = 87 / 258
*Today the U.S. hit its goal of 70% vaccinated. Read more about that here.
*Today is Graham's 25th day of his age *Vatican = 25 / 70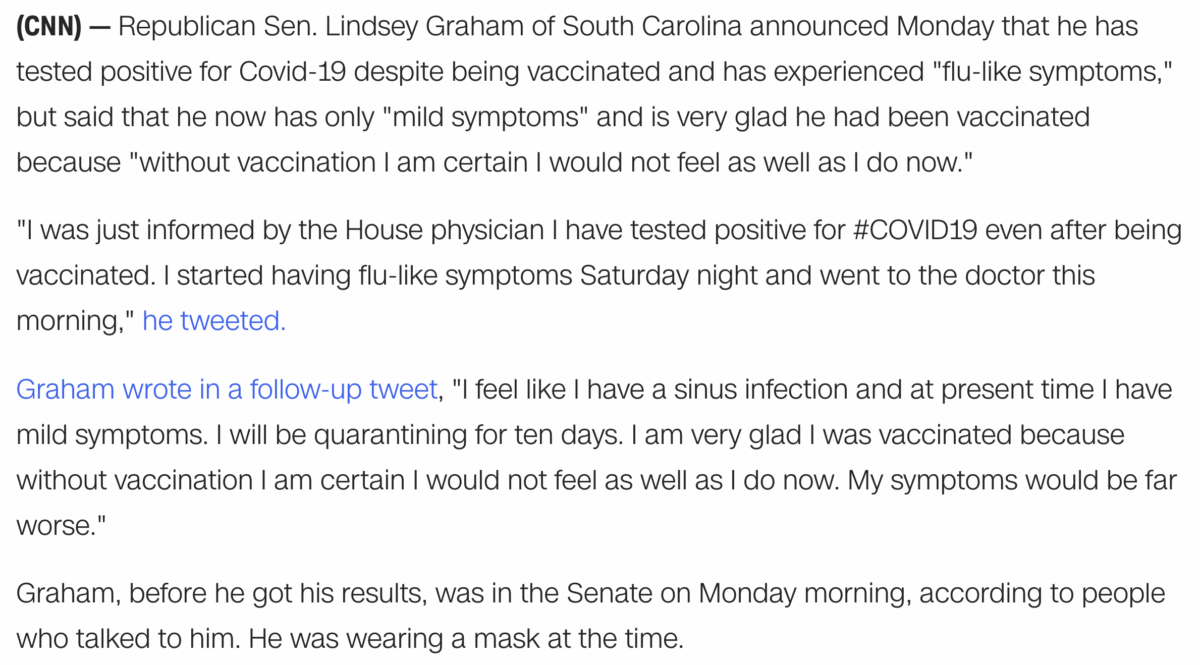 https://www.cnn.com/2021/08/02/politics/lindsey-graham-covid-19/index.html