London Bridge is down on Queen Elizabeth's 95th birthday, and King Charles isn't too far off, April 21, 2021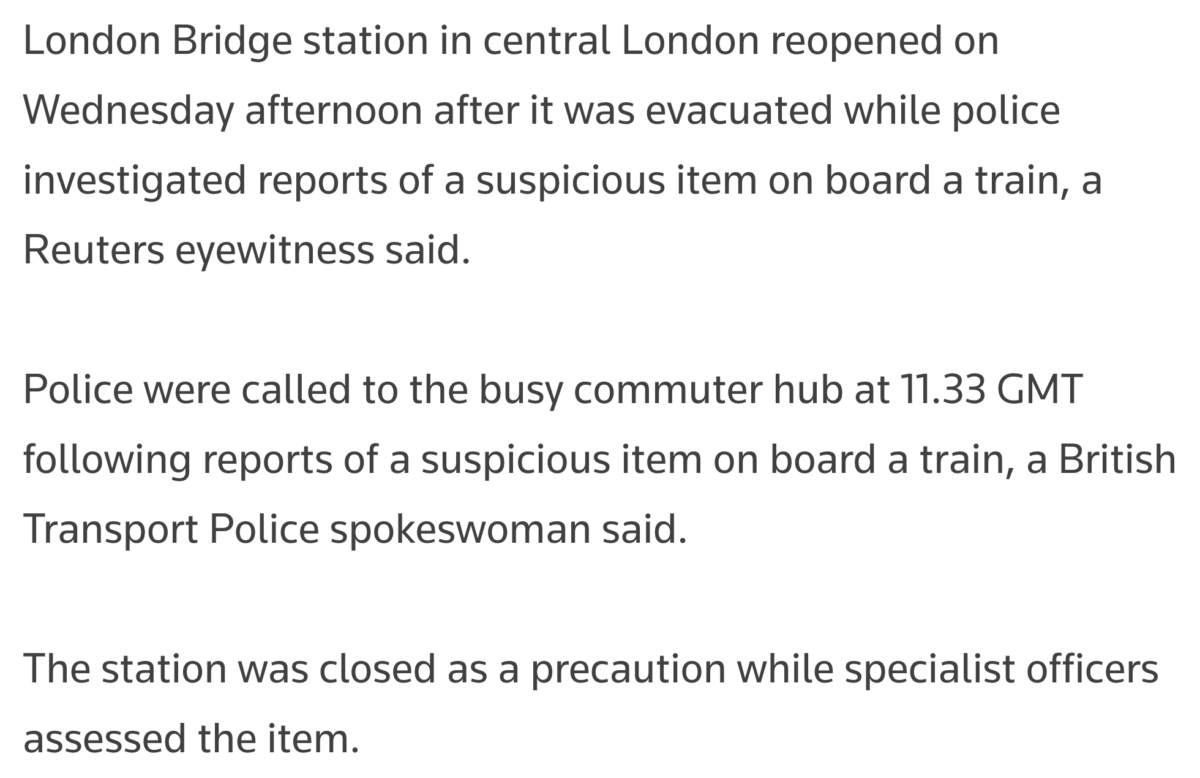 https://www.reuters.com/world/uk/london-bridge-station-evacuated-emergency-services-respond-incident-2021-04-21/
They were called at 11:33, April 21, 2021, on the Queen's 95th birthday.
And with regards to the Queen, the codename for the operation after her passing is 'London Bridge'.

And here is Anthony C. Davison's post on the matter. Notice how 'London Bridge Is Down' equates to 95, and the Queen turns 95 years old today.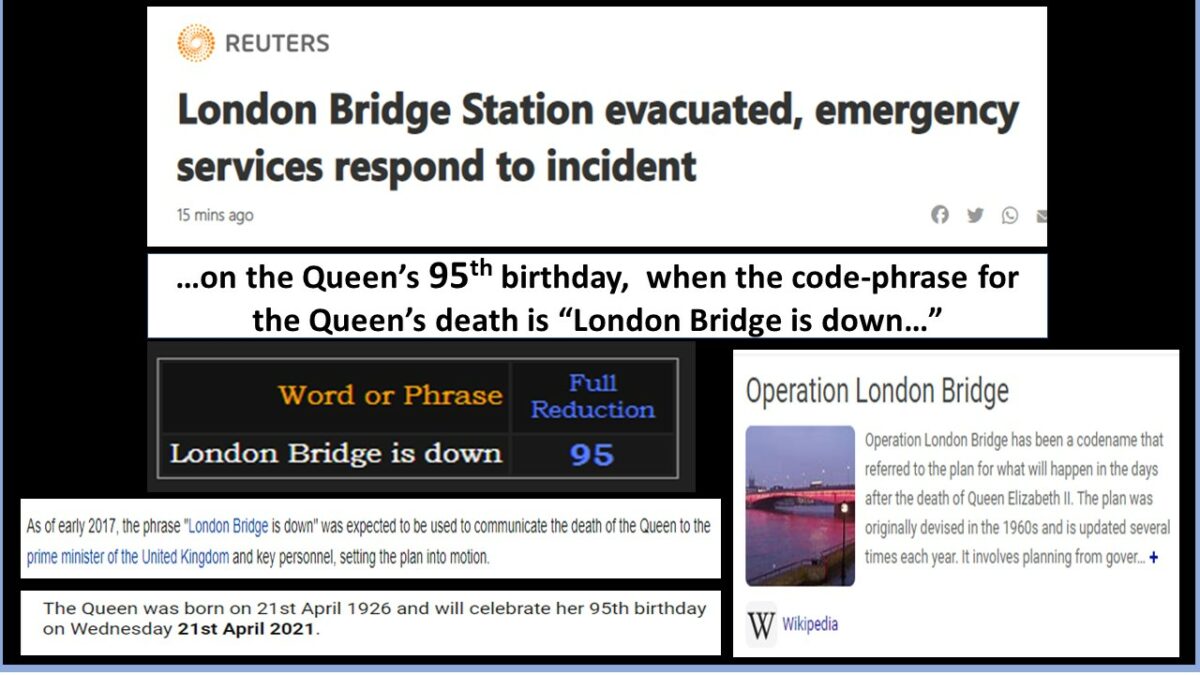 Link.

This news comes April 21, 2021, a date with 66 numerology.
4/21/2021 = 4+21+20+21 = 66
Queen Elizabeth = 66
Charles = 66
Family = 66
*King = 66
It will be King Charles next, unless he somehow dies before Queen Elizabeth.
And in light of the Queen turning 95 years old, notice how the title, 'Charles, Prince of Wales' fits in.


And notice this article was written on 3/17, like 317, the 66th prime.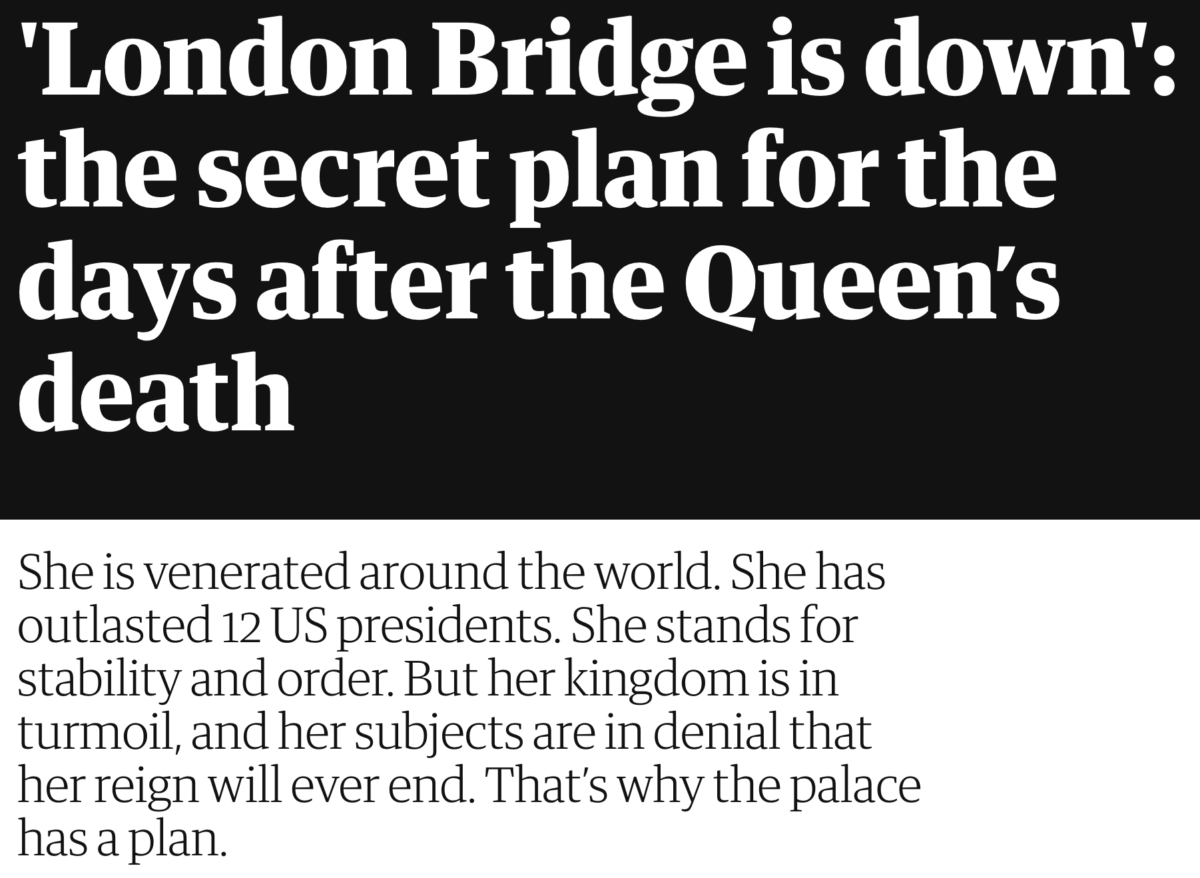 https://www.theguardian.com/uk-news/2017/mar/16/what-happens-when-queen-elizabeth-dies-london-bridge
ALSO, today's news comes 158 days after Charles' birthday, reminding of the ritual with Theresa May and Boris Johnson replacing her precisely 158 weeks later.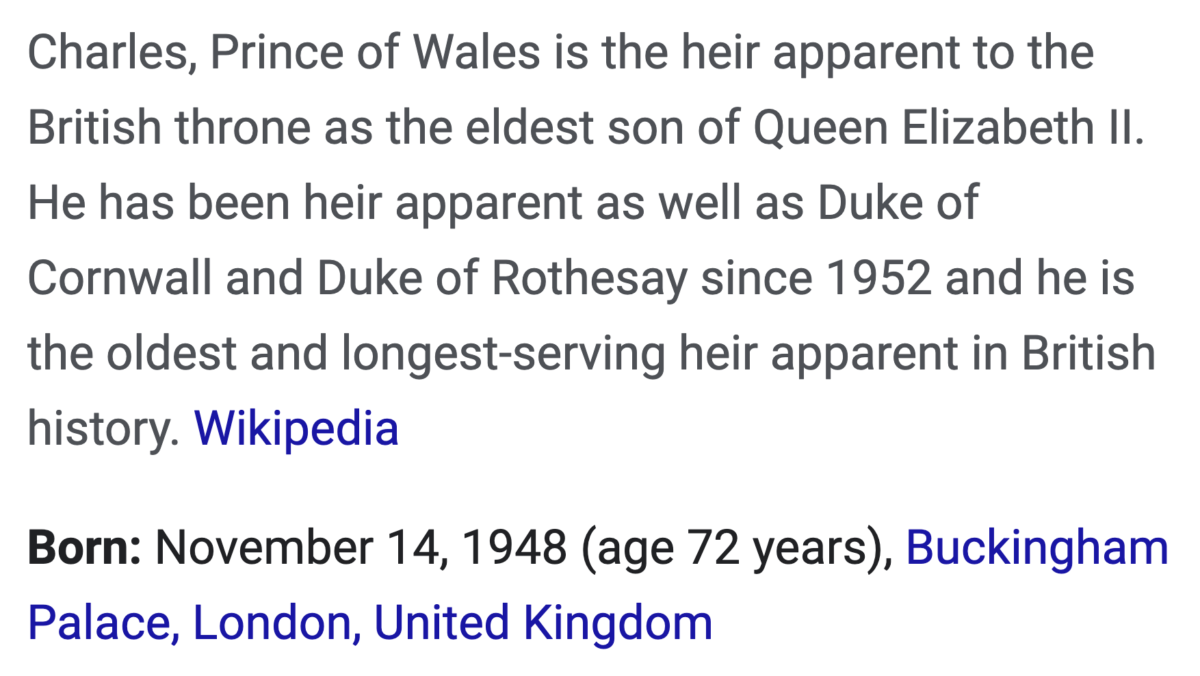 Freemasonry = 158
Boris Johnson = 158