Loretta Lynn, coal miner's daughter, dead on her 174th day of her age, 26 days after the Queen's death, and on the day Aaron Judge sets the home run record at 62, October 4, 2022, Yom Kippur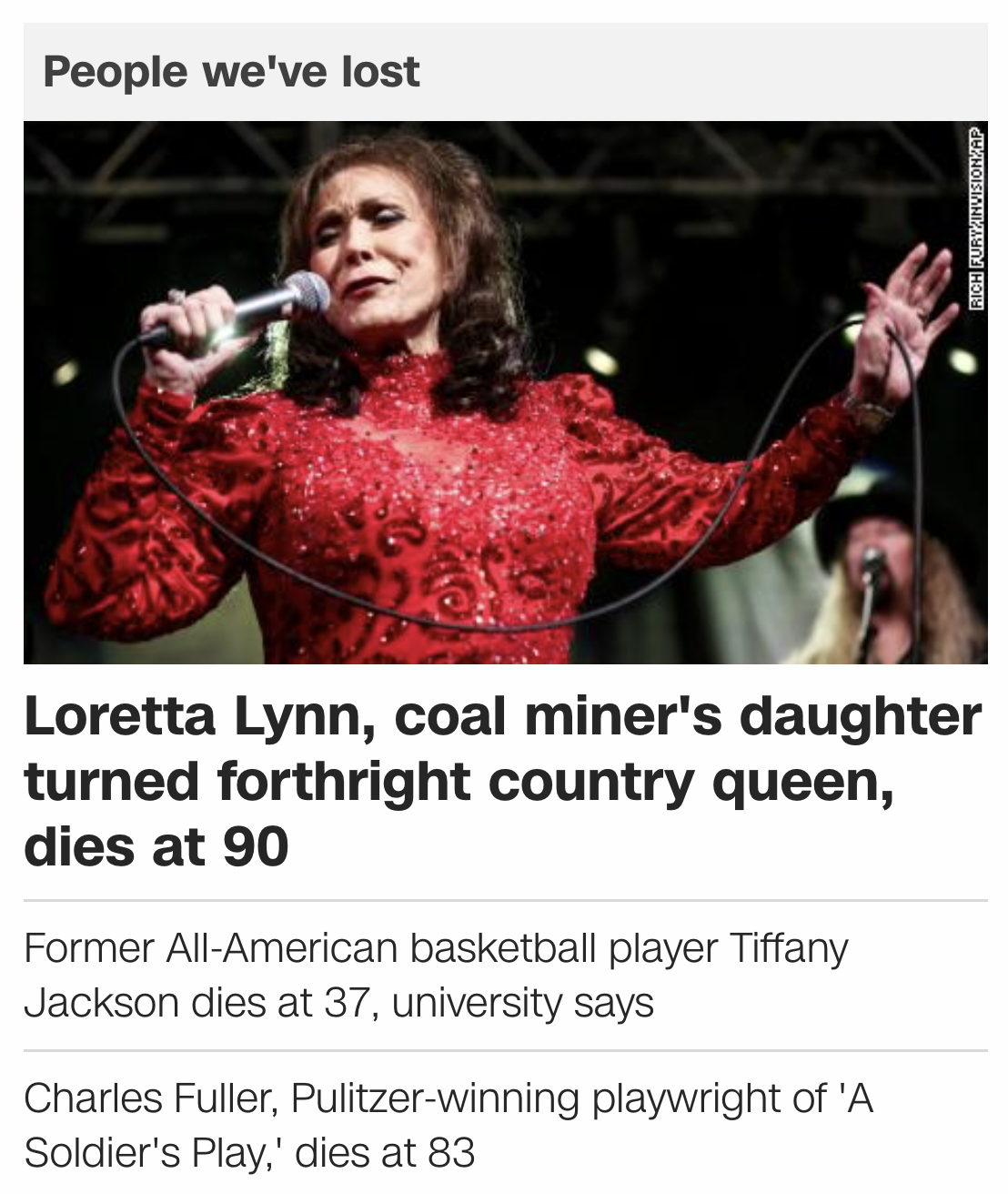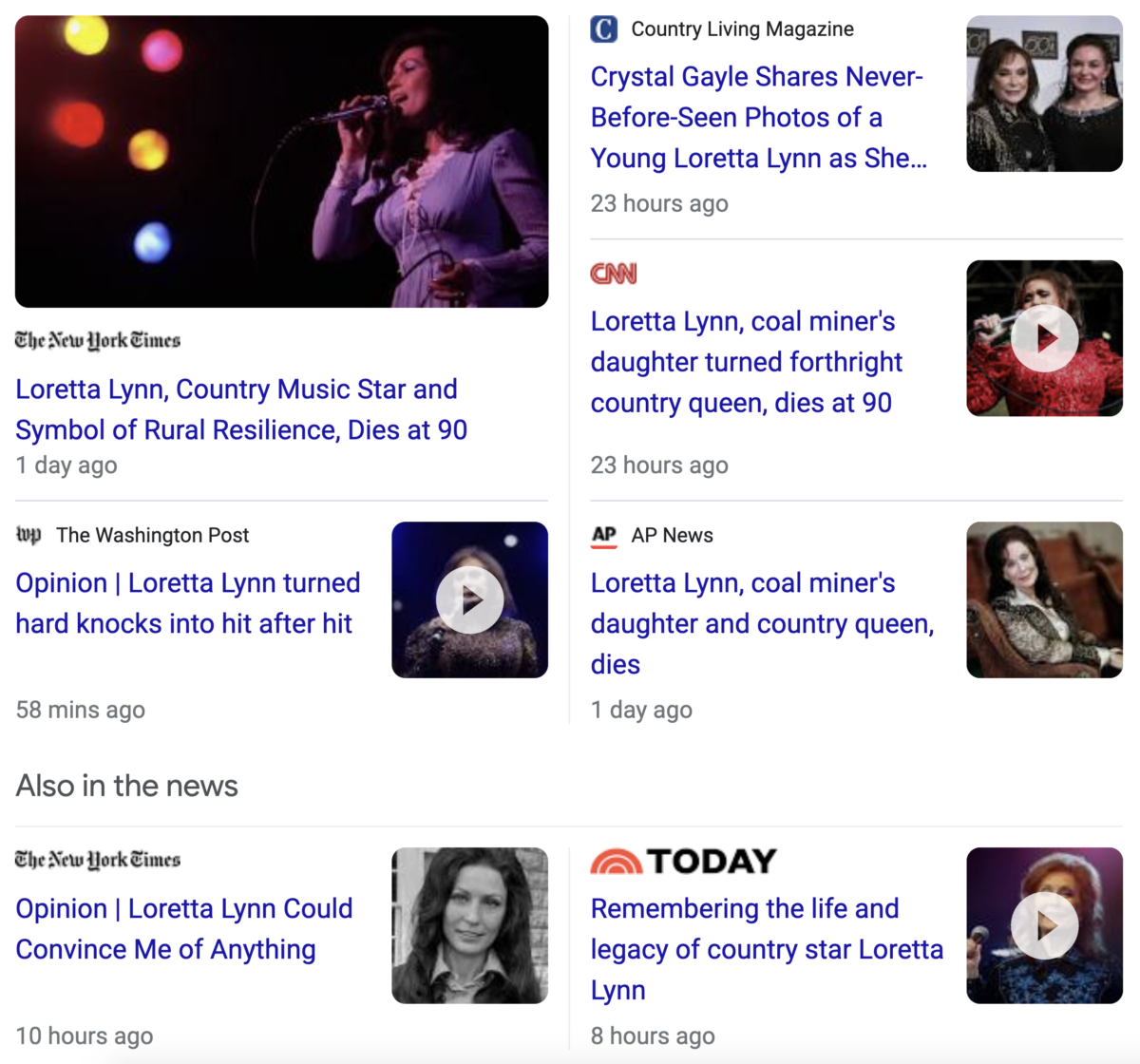 Three things. Queen, Coal Miner's Daughter, and her April 14, or 14/4 birthday.
First, the queen part. She is dead 26 days after Elizabeth's September 8 death.
Queen = 26 (Huge number with many Queens, from Elizabeth to Aretha and Madonna)
Queen = 26 / 62 (Aaron Judge hit #62 the day Loretta Lynn died).
Second, Virginia / West Virginia is known for coal, going with the "Coal miner's daughter," and of course you have Virginia and Maryland next to each other, sounding like Virgin Mary. Then you also have the Carolinas just south, and they are named after King Charles I. And of course, Queen Elizabeth just died on the Virgin Mary's birthday, in the massive Mary ritual that was (she was born Elizabeth Alexandra Mary).
Third, her 14/4 birthday goes with her dying on Yom Kippur.
Yom Kippur = 144
Jesuit Order = 144
The United States of America = 144
-Forty-Four = 144
-April Fourth = 144
-MLK and his assassin's massive 144 ritual
-MLK dead on the 95th day of 1968, typically the 94th day of the year
-Jesuits created to Counter 95 Theses
-Jesuits recognized by Roman Catholic Church on day leaving 95 days in year
-Roman Catholic Church = 94
-April 4th typically 94th day of the year
-1968 was a leap year, so it was 95th day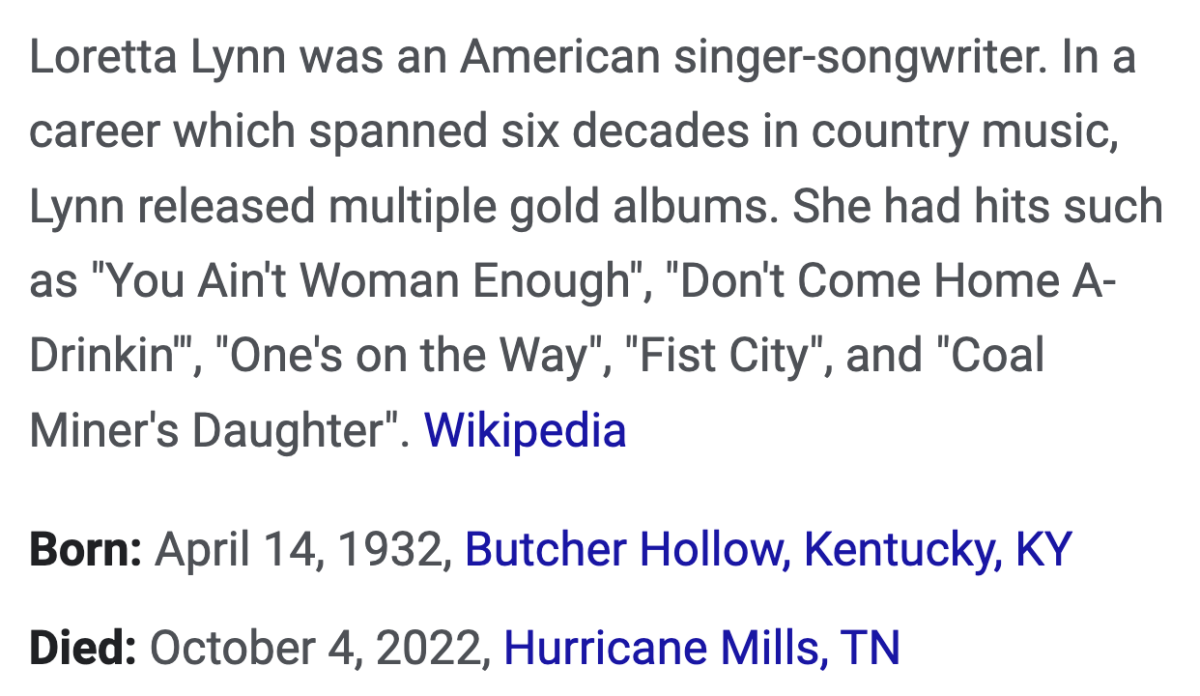 She died on her 174th day of her age.
Aaron Judge = 174
Supreme Court = 174
–Number of the Beast = 174
-Aaron Judge record on this day of Loretta Lynn's death (Oct. 4, 2022)
–Aaron Judge has several 174 / Supreme Court (and other judgement rituals)
-October 4 leaves 88 days in the year
-Judge = 88 / 47
-Beast = 88 / 47
-Trump = 88 / 47 (He's coming back)
Again, this came during Yom Kippur, which relates to judgement.
Yom Kippur = 99
Elizabeth Alexandra Mary = 99
Aaron Judge, #99
Aaron Judge passed Babe Ruth in 2017 during Yom Kippur
-That was before 'Mandalay Bay' shooting at the conclusion
–Mandalay Bay = 99
–Aaron Judge passed Roger Maris in 2022 during Yom Kippur
–Catcher was #22 when Maris hit 61 in '61
–Judge breaks record 61 years later
–Yankees fall to 99-62 in the game Judge hits #62
–Torah = 62
–Elohim = 62
–God = 61 (Jewish Gematria)