Lou Ottens, inventor of the cassette tape, dead at 94, March 6, 2021

Dead at 94? We were just covering technology, and aliens, and 94 in recent days with Musk, Bezos and Bill Gates.
And he has died 33 years after the debut of his invention, the cassette tape. Notice how his name 'Lou Ottens' connects.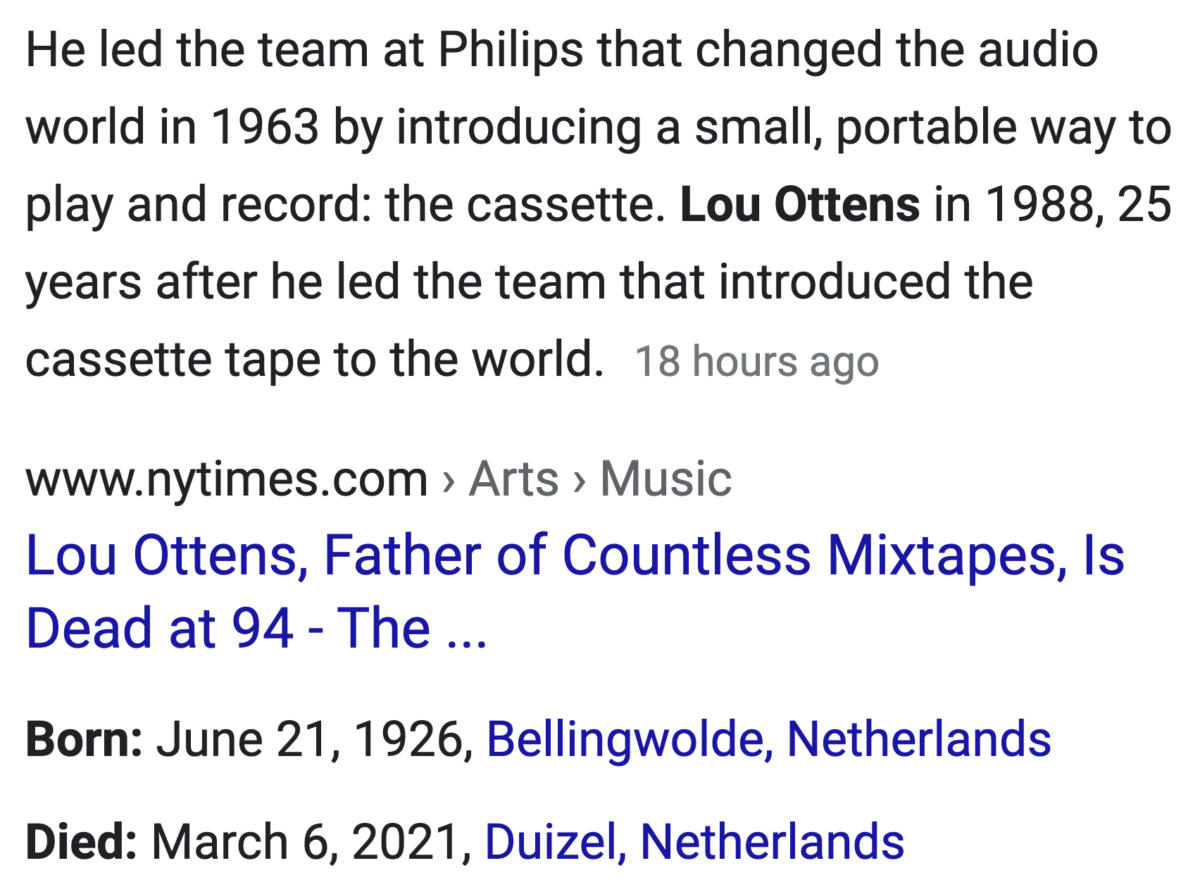 https://www.cnn.com/2021/03/11/europe/lou-ottens-dies-scli-intl/index.html
He died 258 days after his birthday, corresponding with 'number of the beast'.

Number of the Beast = 258
The Number of the Beast is 666
666, 36th triangular number (Dead on 3/6, March 6)