Madonna's very Masonic "serious bacterial infection," and the news breaking 306 days after her birthday, June 28, 2023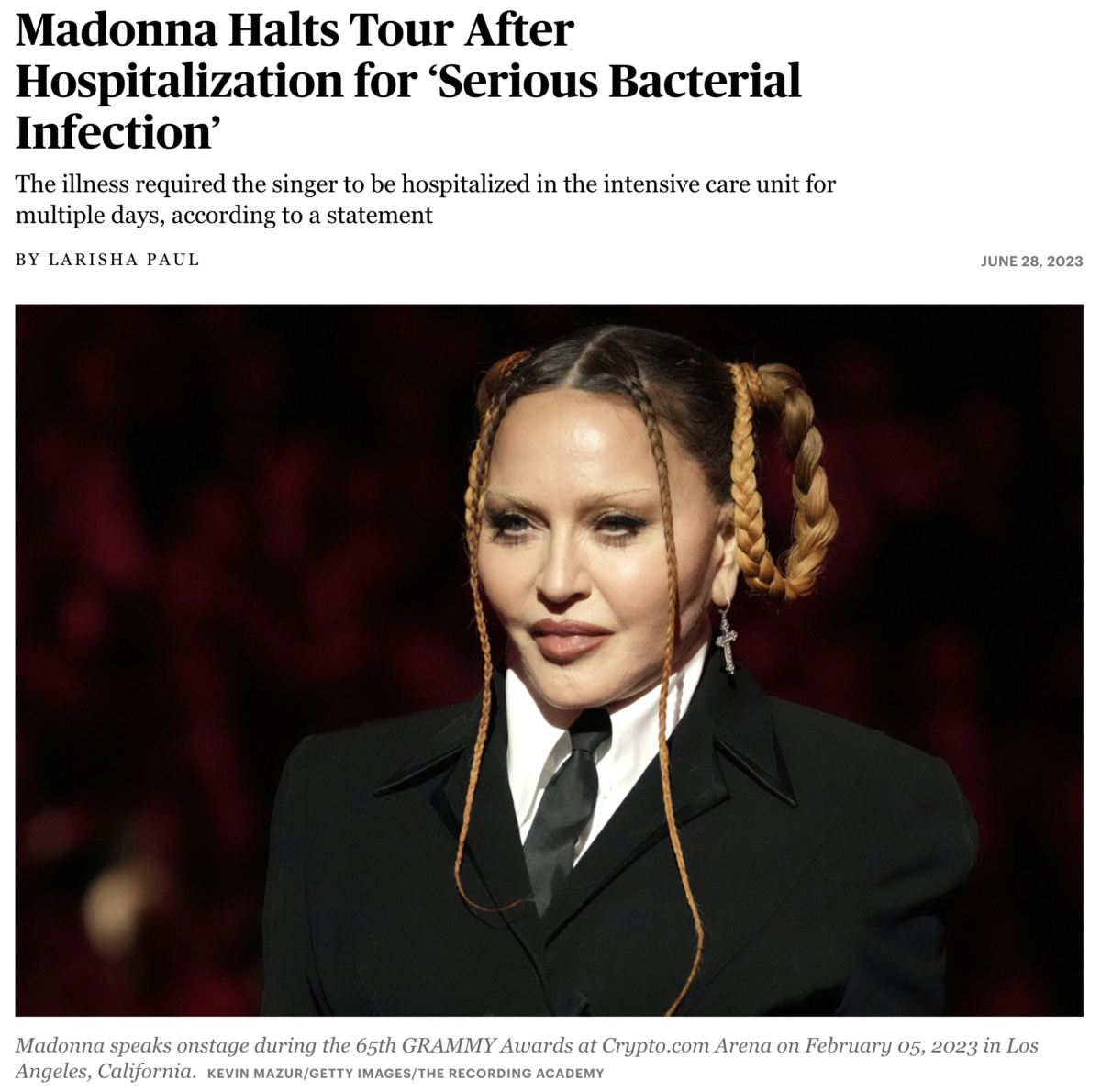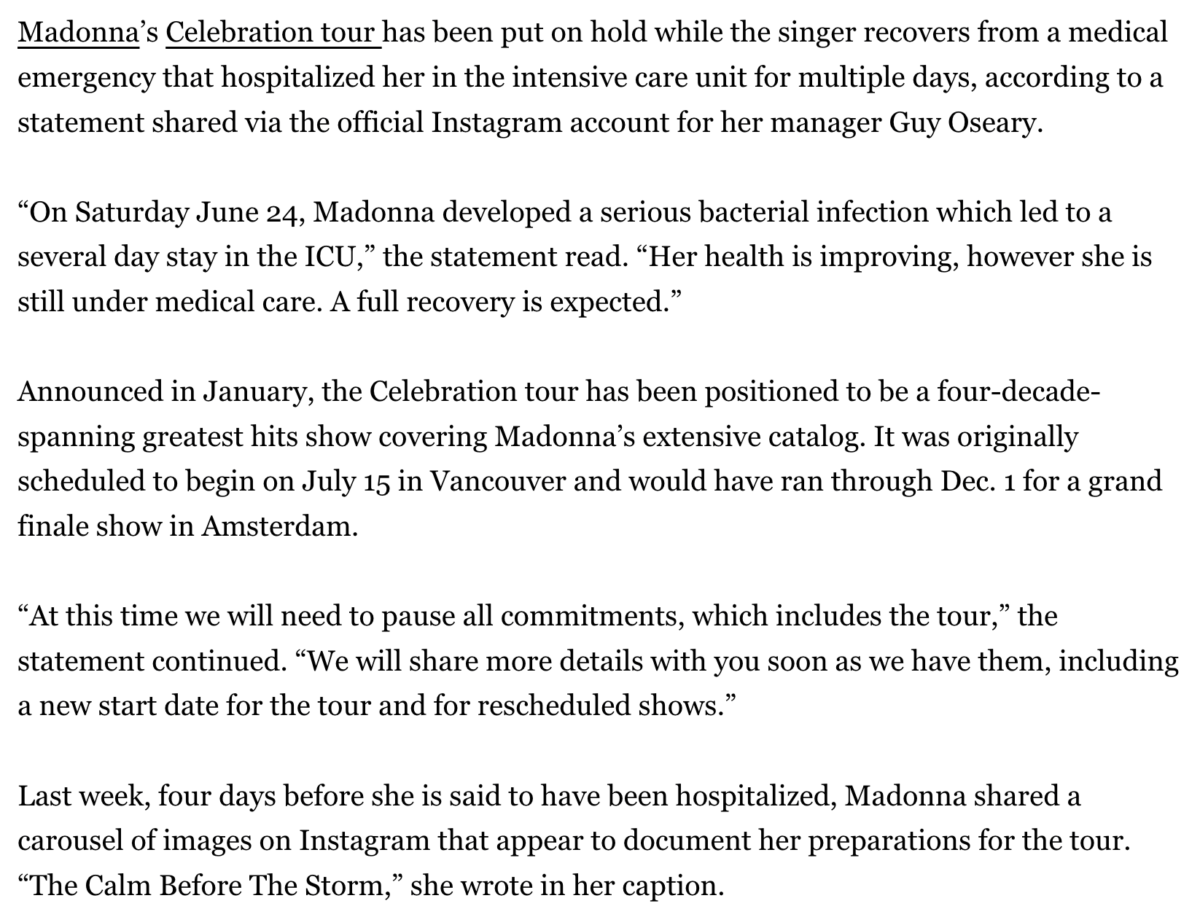 https://www.rollingstone.com/music/music-news/madonna-recovering-from-serious-bacterial-infection-1234780259/
Madonna became ill on Freemasonry's 306th birthday, June 24, and the news broke today, June 28, 306 days after her birthday.


This news also came 59 days before her 65th birthday.
Bacteria = 59
Freemasonry = 59
And in light of her being the Queen of Pop, and the Queen of Soul having died on her birthday in 2018, it is interesting to note that this news came 293 days after the death of Queen Elizabeth.
293, 62nd prime
Queen = 62
Mason = 62
Also noteworthy is the Yankees pitcher Domingo German threw a perfect game the day of this news, and CNN and other media showed Madonna in a Yankees top in the headlines. Perhaps they think they're playing the perfect game with humanity.