March 26, 1997, the date 39 Heaven's Gate cult members were found dead in Nike shoes (& Archive 81 on Netflix)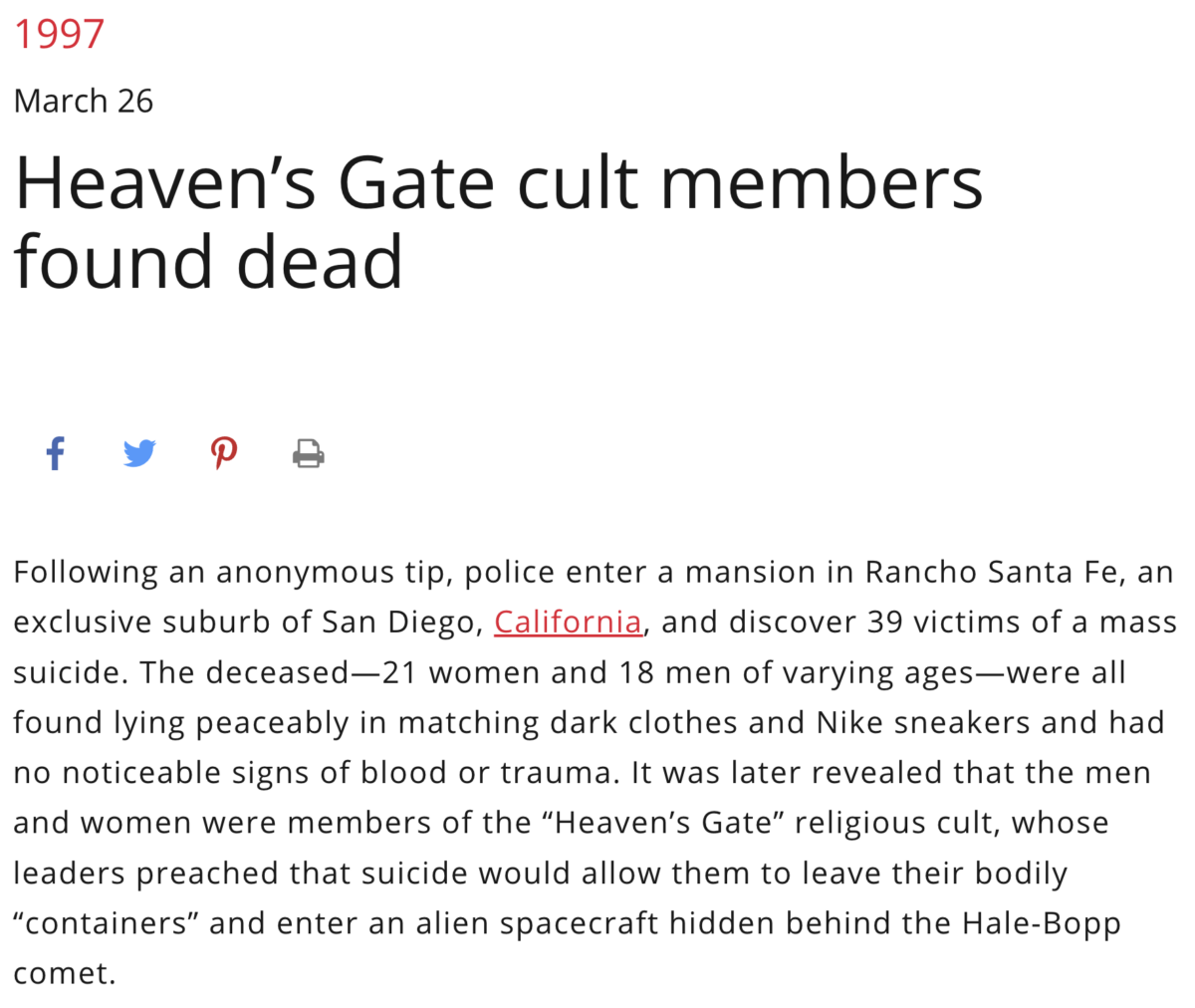 https://www.history.com/this-day-in-history/heavens-gate-cult-members-found-dead
Notice, the bodies were reportedly found on March 26, or 26/3.
263, 56th prime
Comet = 56
Cult = 56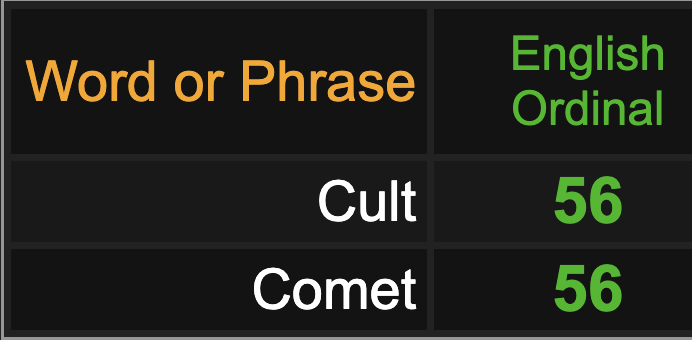 As for there being "39 bodies" and all wearing "Nikes" the gematria tells the tale.


Nike, Inc. = 38 / 43
San Diego = 38 / 43
*This occurred 78-days before the NBA Finals concluded that year, June 12, 1997.
NBA Finals = 78
-Jordan won
-Highly associated with Nike
Furthermore, in Archive 81, the new Netflix show about a cult that worships a comet and participates in human ritual sacrifice, everyone dies on March 26 when their building burns down. Go figure.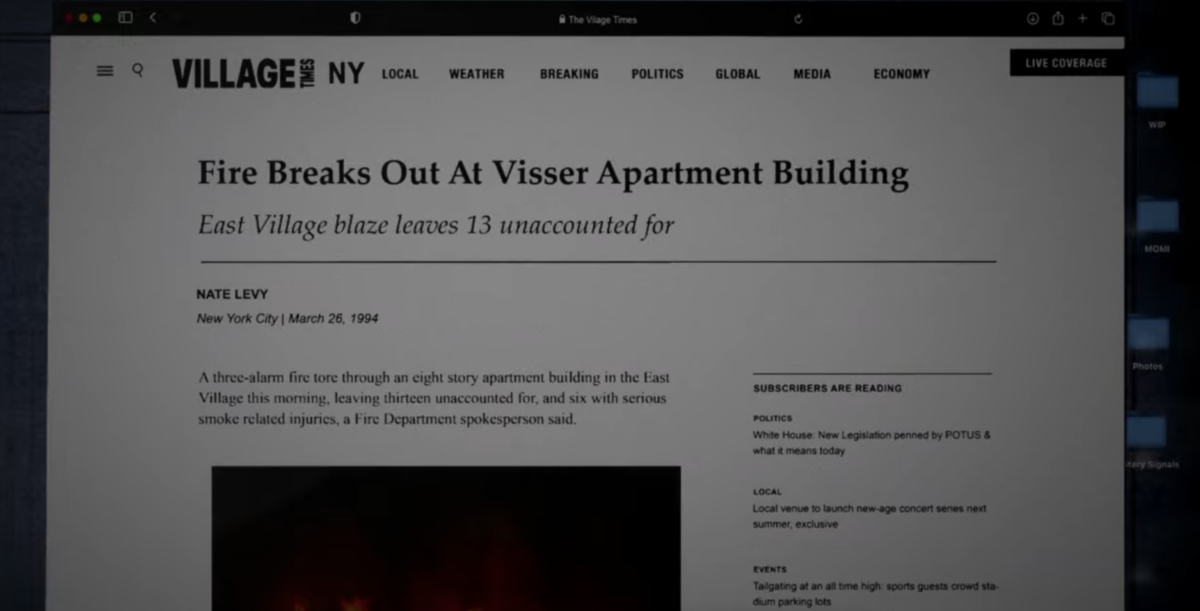 East Village = 41 (13th prime)