March For Our Lives rally in Washington D.C. interrupted while Jesuit educated Erica Ford on stage, June 11, 202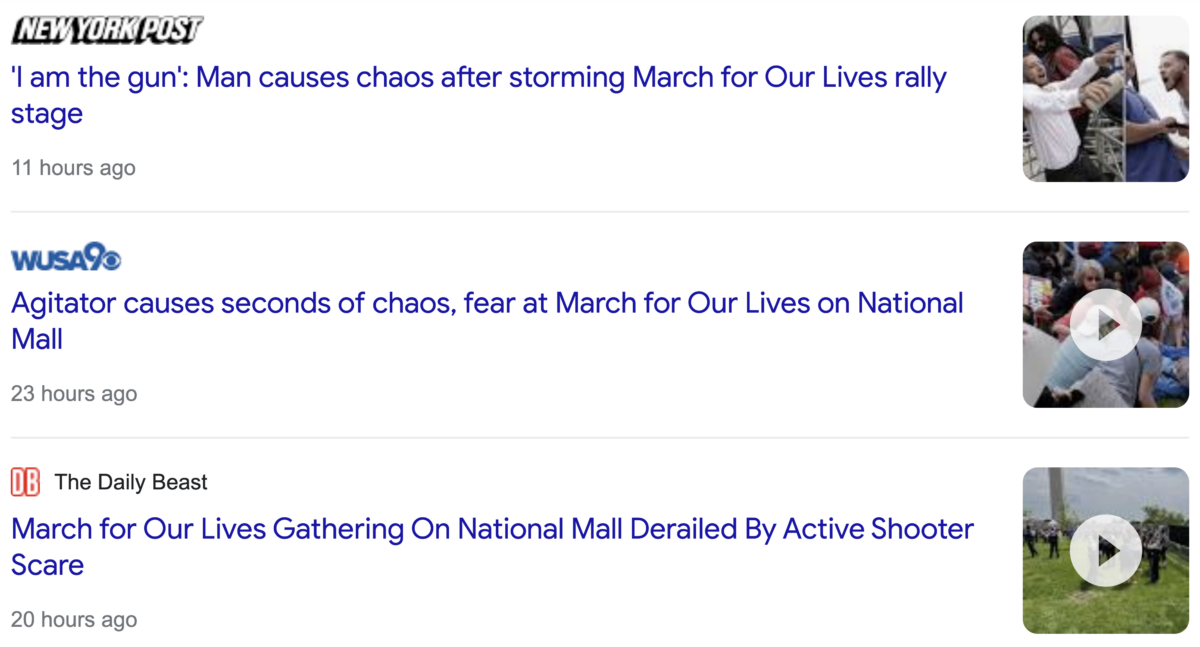 Notice the emphasis on 'I am the gun,' equating to 44.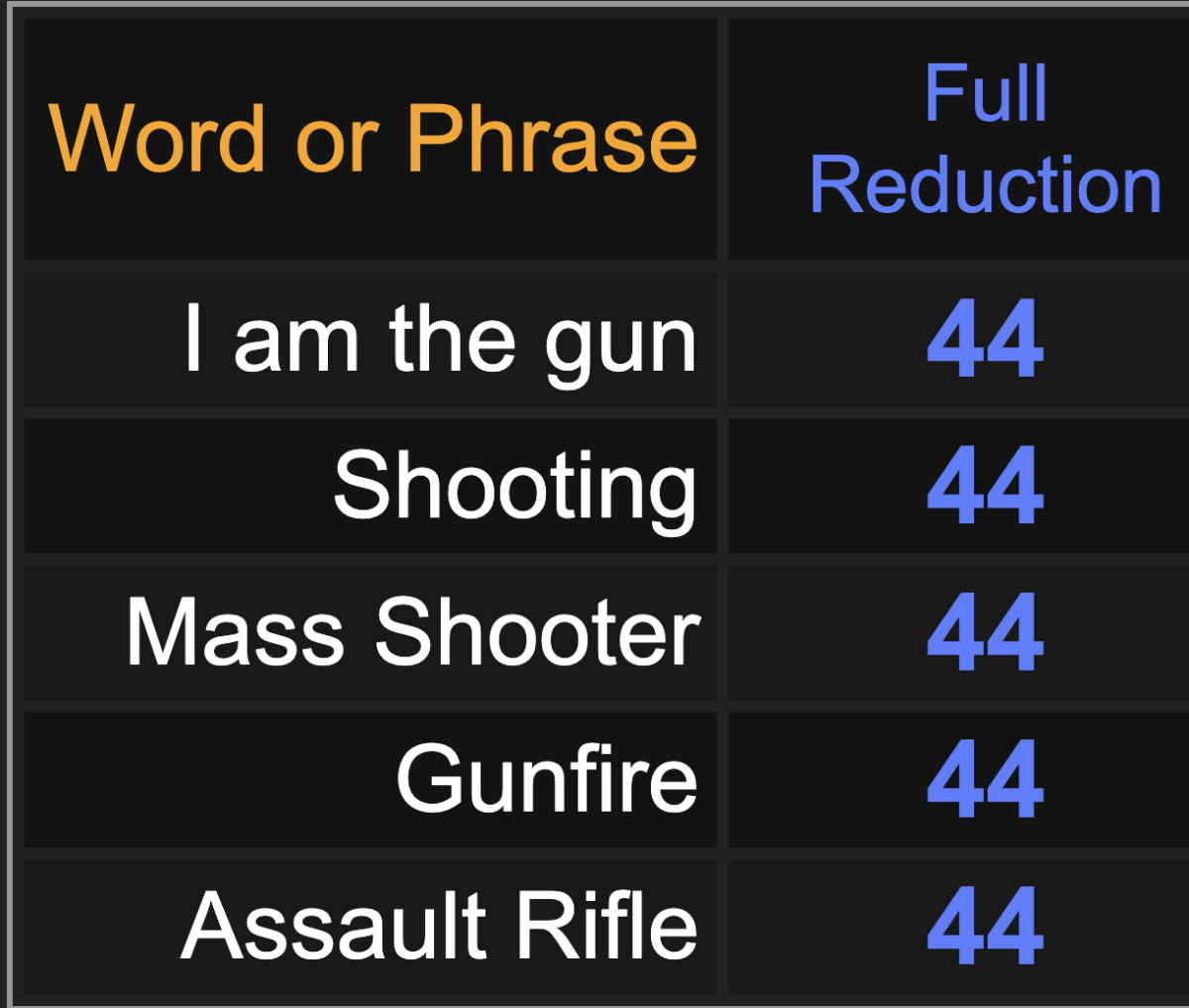 Read about the 44-minute North Hollywood shootout that targeted assault rifles in its aftermath.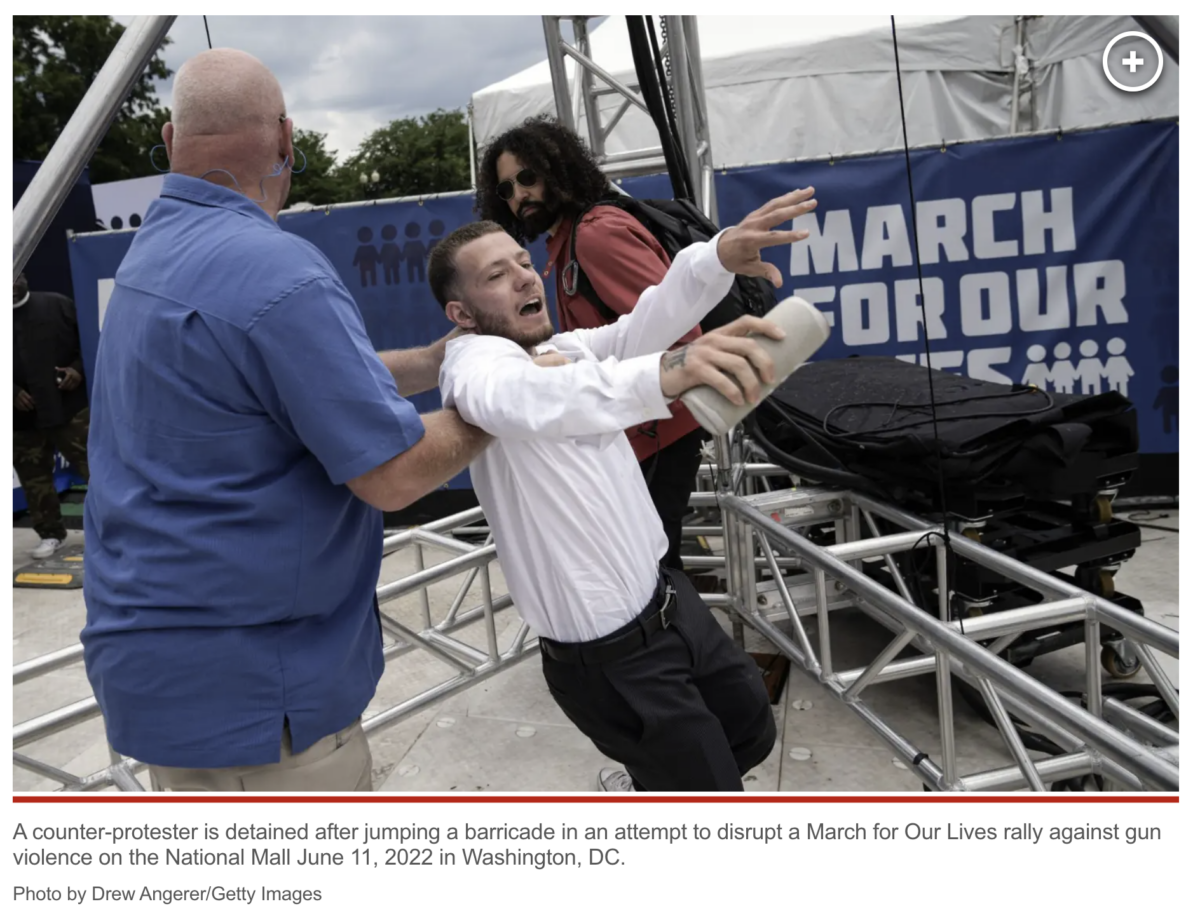 This happened during a moment of silence for the 19 children killed at Uvalde, while 19 cops stood down. As we know that is the 'chaos' code.
Chaos = 19
Recall the Uvalde shooting happened on the 193rd day of the Governor's age, Greg Abbott.
193, 44th prime
Salvador Ramos = 193
Keep in mind Uvalde is along Jefferson Highway, and Buffalo's Tops shooting was on Jefferson Ave.

And don't forget the Buffalo Tops opened 19-days after the shooter's date of birth, and was opened on the 190th day of the year, the 19th triangular number, and the shooting occurred 19-weeks before Mayor Byron Brown's upcoming birthday (a man who was not elected, but selected as a "write-in" candidate… after losing the primary….). And beyond that, remember the 19 hijackers on 9/11, and then Covid-19 19-years later. It's a long pattern, with countless examples, including the 19 dead children in the OKC bombing, blamed on Timothy McVeigh, who was from the Buffalo area.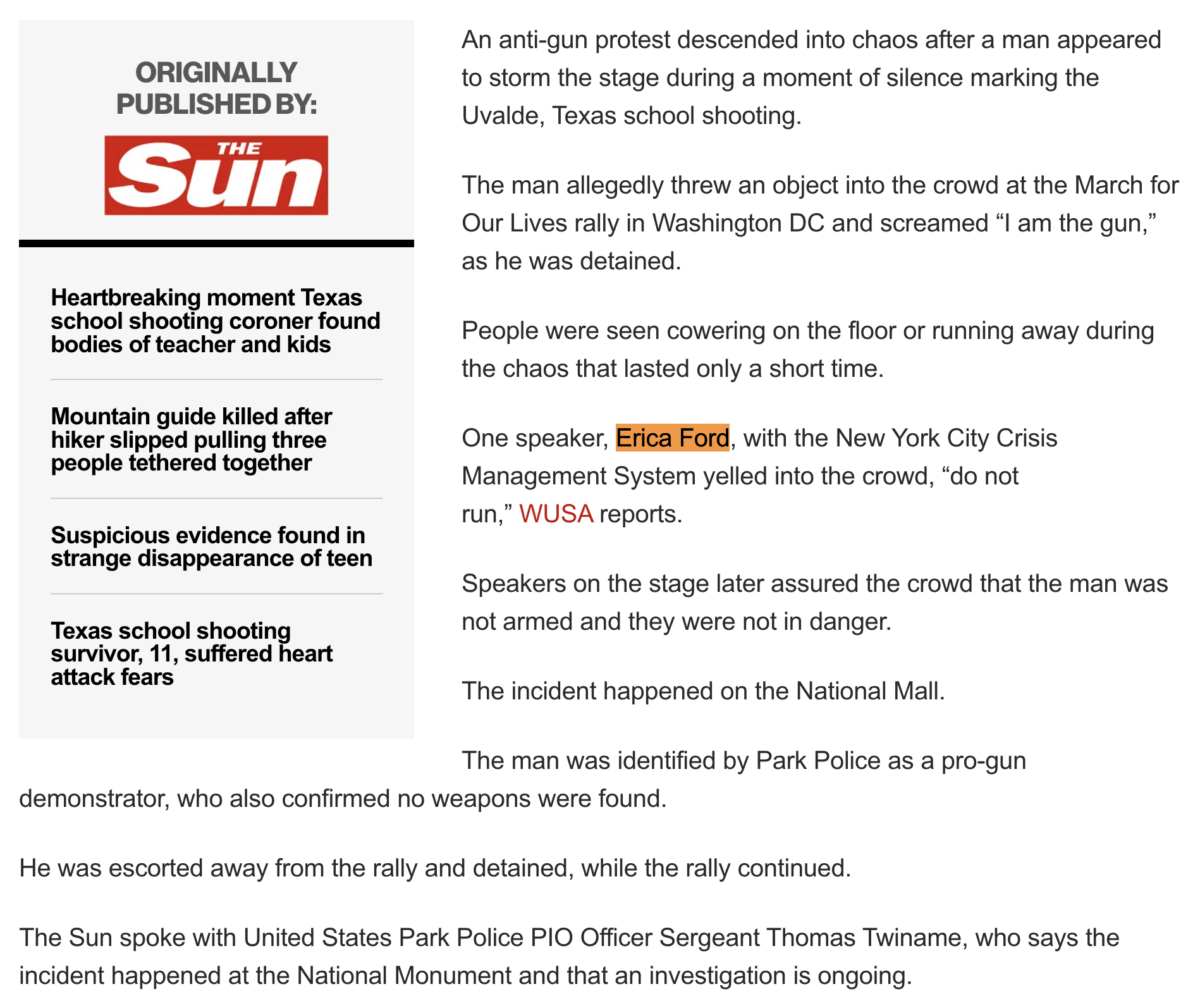 https://nypost.com/2022/06/12/man-detained-after-storming-washington-dc-march-for-our-lives-protest/
Funny enough, Erica Ford is one of the people who I talked to in Buffalo, and she was on the stage at the time of the chaos in D.C. on June 11, 2022 at the March For Our Lives Rally.
Society of Jesus = 191 / 79 / 56
New York City Crisis Management System = 191
Erica Ford = 79 / 56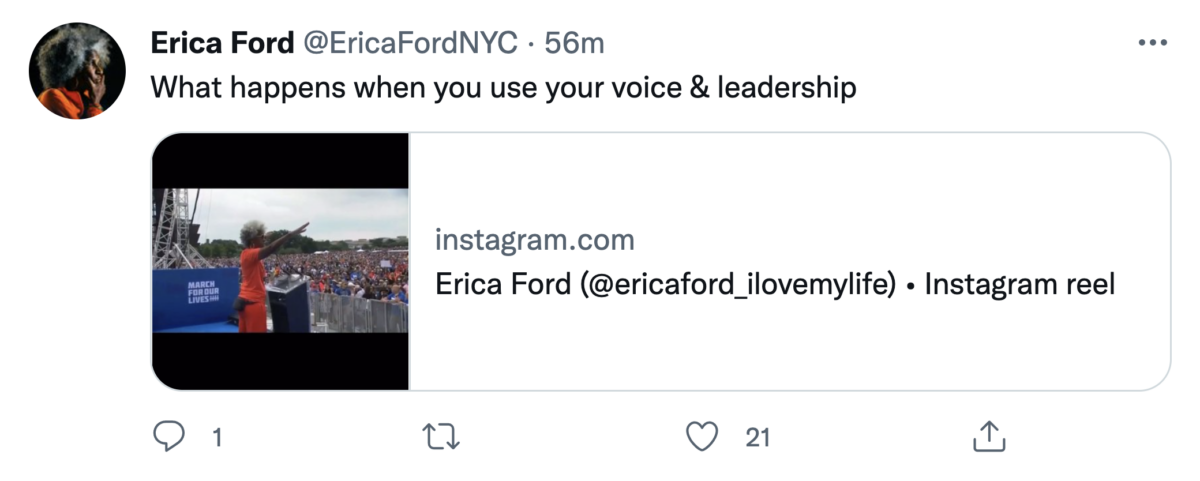 When I talked to her and her team, she said to me, "I know you, you're that YouTube guy. Your work is pretty interesting." It was her employees though that I had the longer conversation with. And keep in mind the Buffalo Tops opened on July 9, (7/9), on OJ Simpson's 56th birthday, and the shooting happened on May 14, 2022, 56-days before July 9…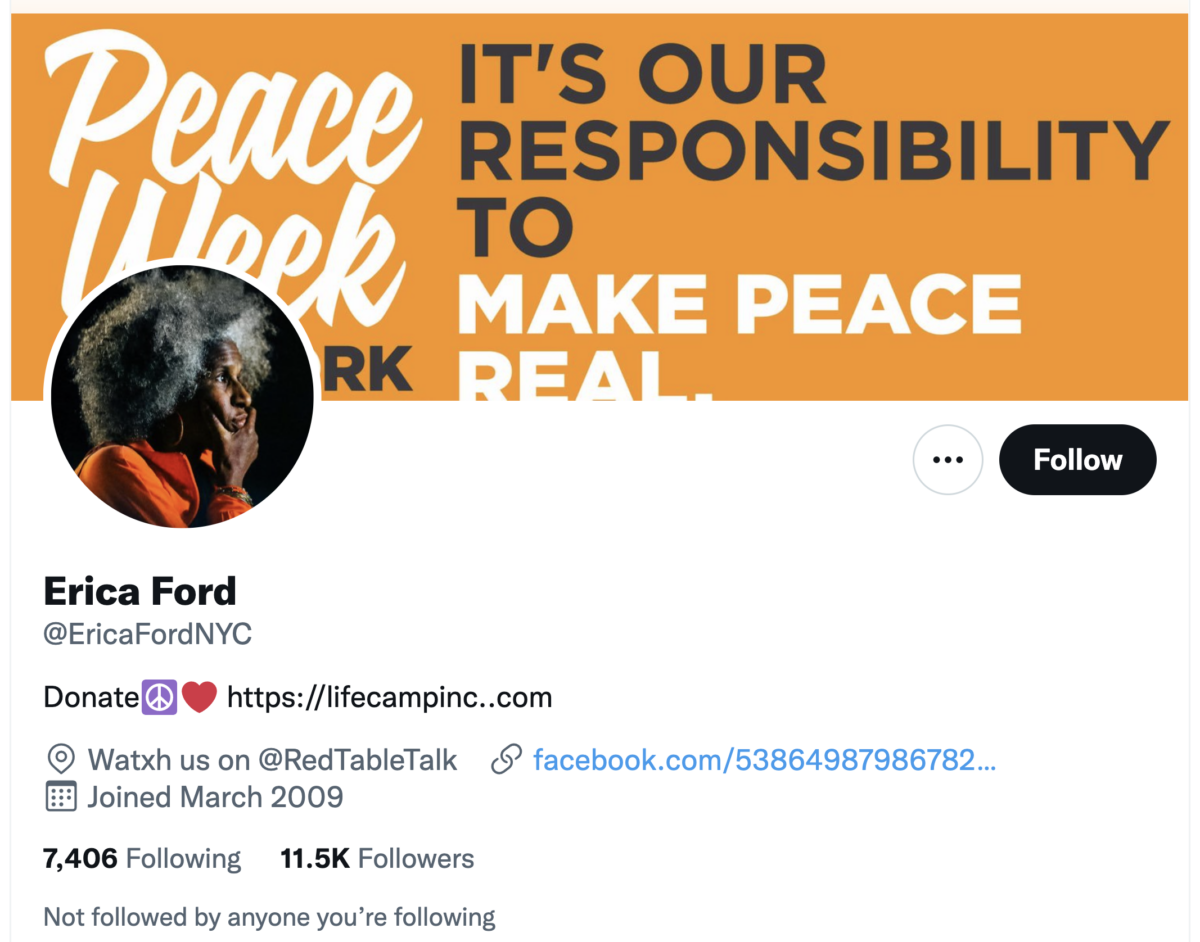 It turns out Erica Ford is Jesuit educated as well, so this is likely how she was chosen to run the agency that she now does (which truly is a good thing). Remember, the Jesuits are good and bad, like all things, and people like Erica might not have a clue about the EVIL side of their order.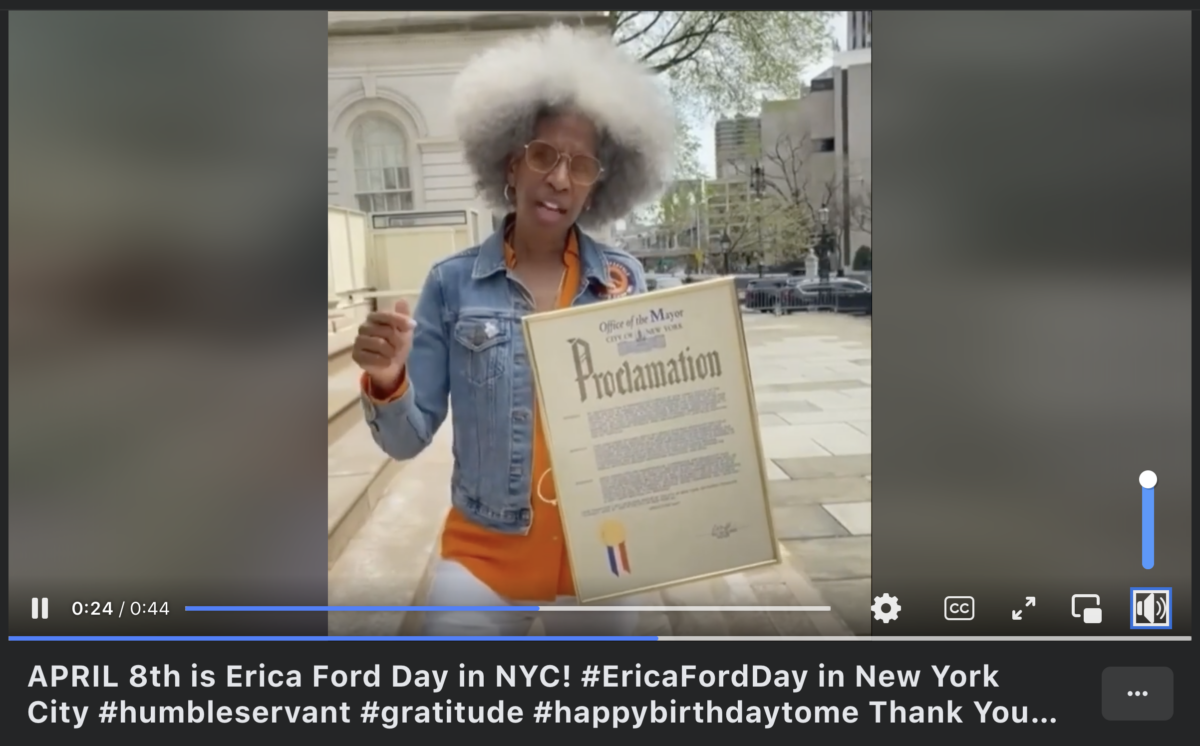 So April 8 is Erica Ford Day in New York.
Jesuit = 84
The Jesuit Order = 84
The Catholic Church = 84
United States of America = 84
And if you read this Erica, March For Our Lives, June 11, 2022, was on the day leaving 203-days in the year, exactly 203-days after Jesuit Joe Biden's birthday.
March For Our Lives = 203