Mary Wilson, founding member of the Supremes, dead at 76, in Black History Month, February 8, 2021
Mary Wilson of the Supremes dead at 76, in Black History Month? Again, never forget the Million Man March was on the day leaving 76 days in the year.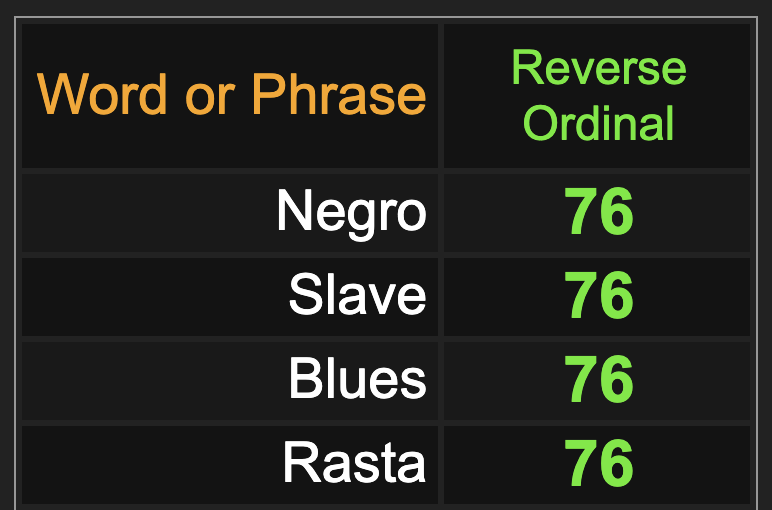 Think Acts 7:6.
And think of Brady's GOAT ritual the day before her death.
She died one day after Tom Brady picked up his 149th career home win, exactly 149 months after his "injury game" vs. the Chiefs, which was also Carl Cheffers first game, September 7, 2008.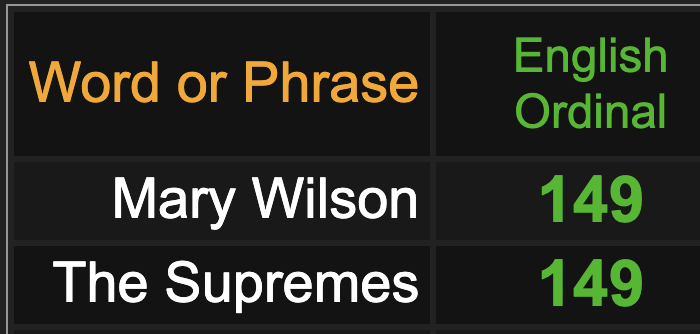 And in light of that game being on September 7, or 9/7, like 97…


Again, Brady just won his 34th playoff game in Super Bowl LV.
And Mary Wilson just died on her 340th day of her age.
Also, don't overlook how Supremes goes with 'Tampa, Florida'.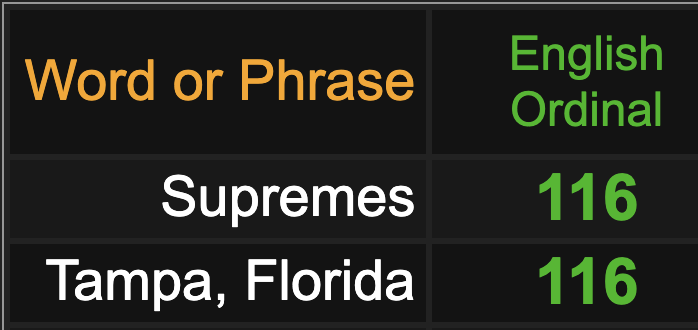 For one more point on Tampa, she died on a date with 51 numerology.
2/8/2021 = 2+8+20+21 = 51



Again, the moon is on a 19 year cycle, and Brady won his 7th Super Bowl, 19 years after his first, again beating a Missouri team. Of course, The Weeknd used the moon in his halftime celebration…
https://www.npr.org/2021/02/09/965713448/mary-wilson-founding-member-of-the-supremes-dies-at-76
For one last point, she died 319 days after Diana Ross' birthday, and she was the star of the Supremes.
In the NFL's scripted history, Tom Brady is now "The Greatest of All-Time."
And don't forget Prince had the song 319, and died 319 days after his June 7th birthday, dying on April 21, 2016, 33 years after writing "I Would Die 4 U," or 4/21…

Also, oddly enough, on this same day, Prince's dove died.
https://www.today.com/pets/when-doves-cry-prince-s-original-pet-dove-divinity-dies-t208344
Also, let me put out a warning to Cindy Birdsong, who has the wrong name gematria of 2021.
Sacrifice = 73 *Ritual Sacrifice = 73 *73, 21st prime