Masonic Temple on OKC Bombing Memorial site sold for $201,000 in 1945 to Joe D. Morris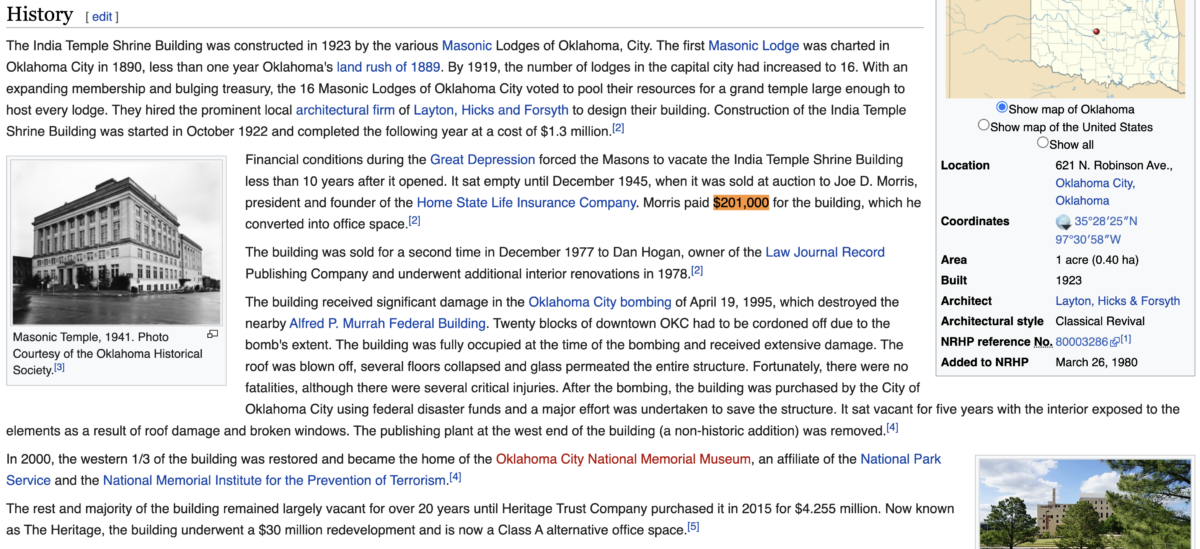 https://en.wikipedia.org/wiki/The_Heritage_(Oklahoma_City,_Oklahoma)
It was sold to Joe D. Morris for $201,000.
Joe D. Morris = 54 / 144
Jesuit Order = 54 / 144
Alfred P. Murrah Federal Building = 144
*Terrorism = 54
–The Jesuit Order = 201
–Ignatius of Loyola = 201
–Timothy McVeigh = 201
–Terry Lynn Nichols = 201
–Robert G. Millar = 201
–Richard Snell = 201
–Mercury Marquis = 201
–Roman Mythology = 201
The list also includes the blast happening a span of 20-weeks and 1-day into the Superior General's age.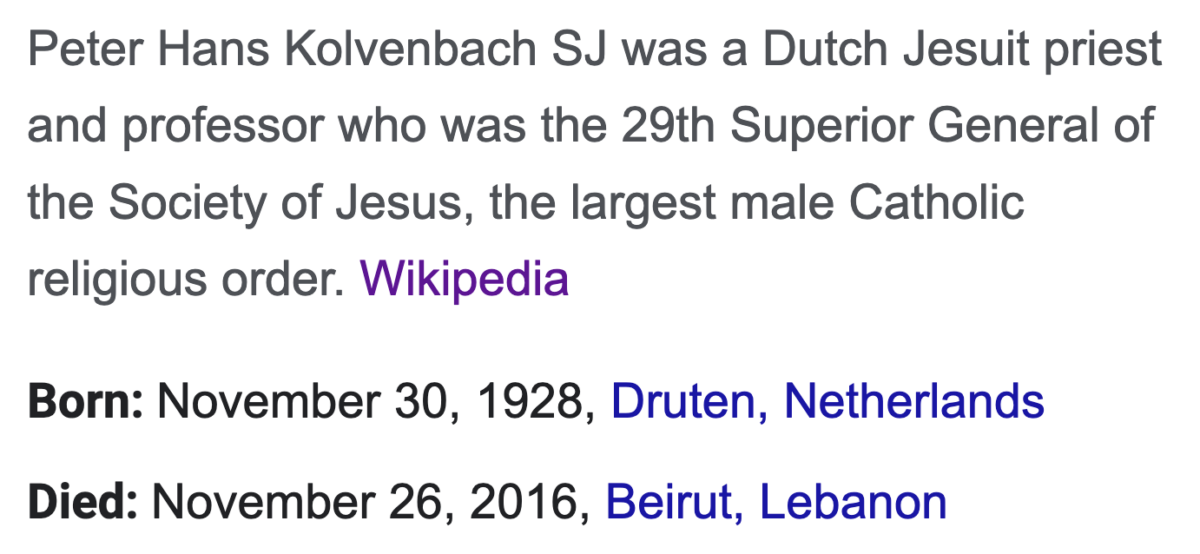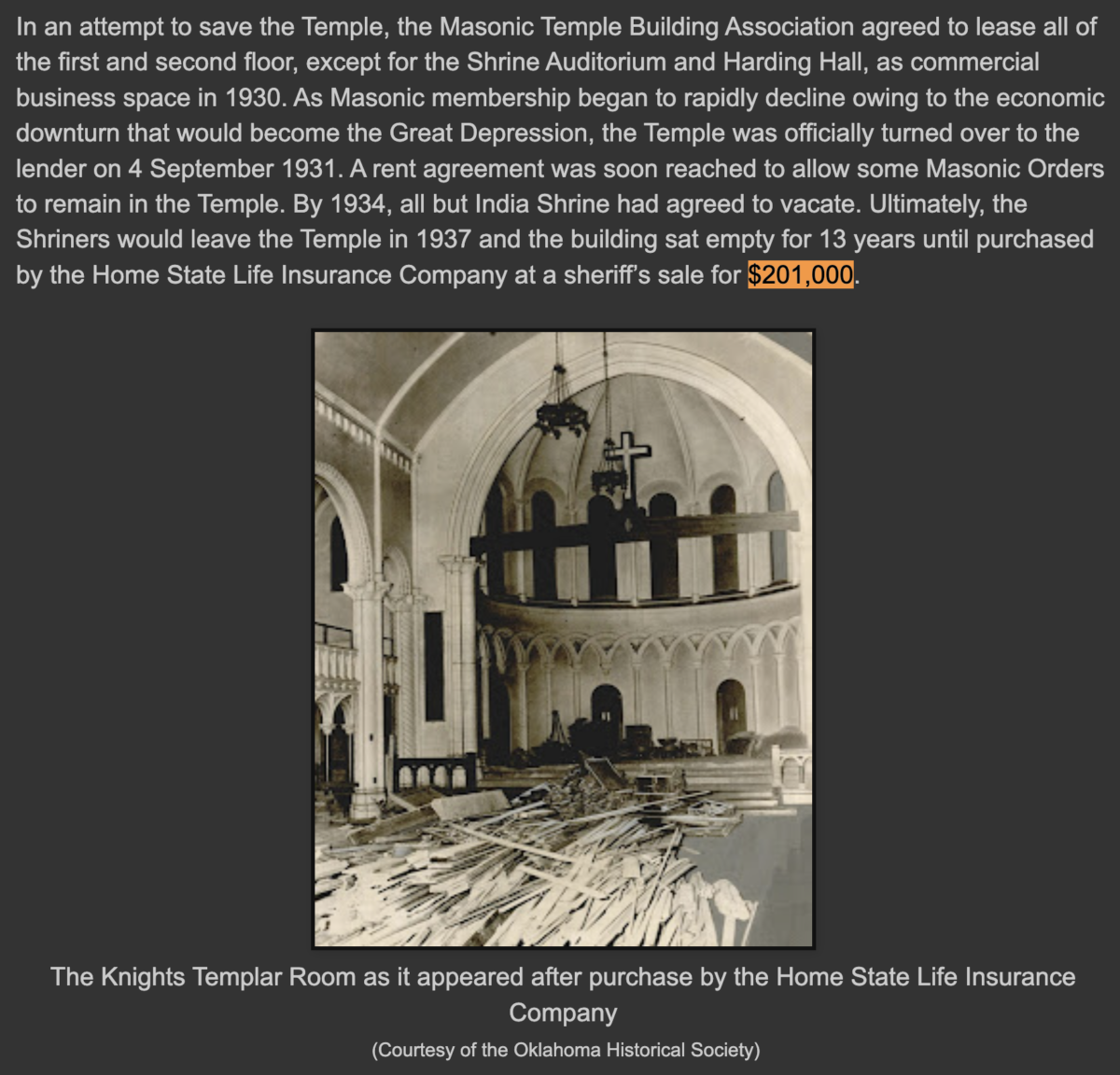 http://okmasonichistory.blogspot.com/2017/12/the-new-oklahoma-city-masonic-temple.html
Credit goes to Richie Rich: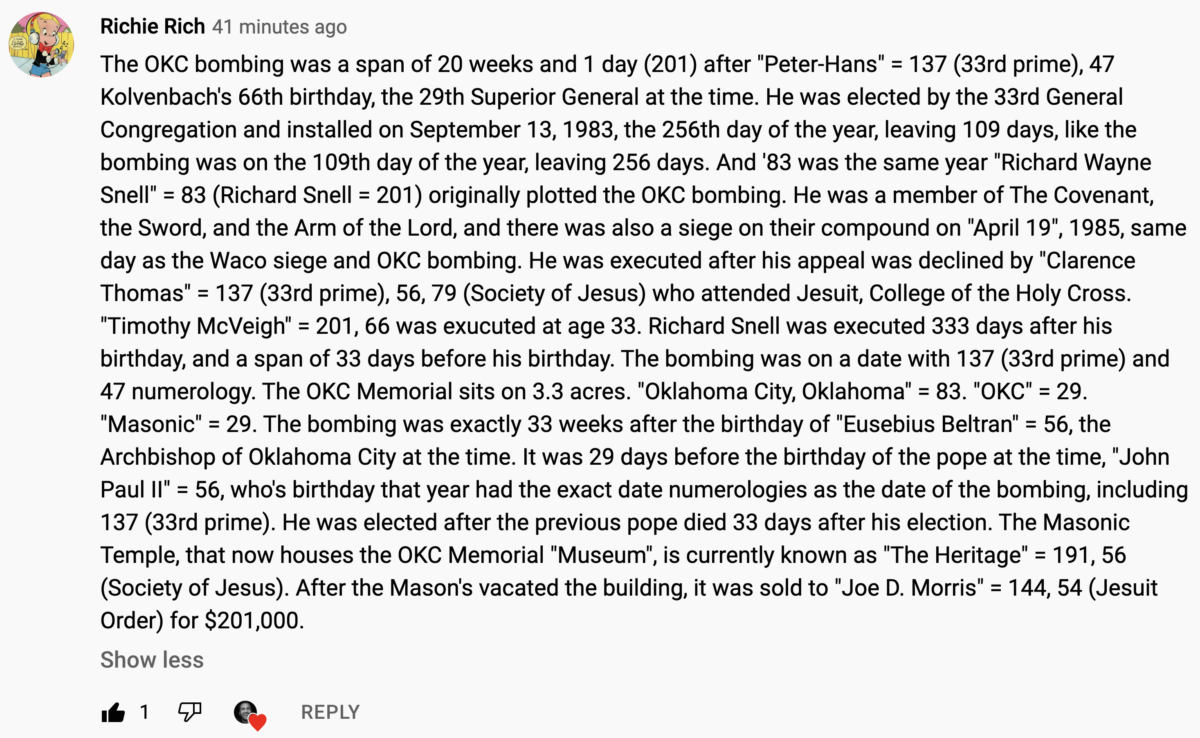 As for Euseblus Beltran, the attack came 231-days after his birthday.
Ignatius of Loyola = 201 / 231
-Ignatius became the first Superior General of the Jesuits on April 19, 1541
-Bill Clinton's '92 riddle for the OKC bombing came on 23/1 (Jan. 23)
-That was Georgetown's birthday, where he went, the first Jesuit University in U.S.
-There are 231-gates in Kabbalah
It was also 19-weeks and 1-days before his upcoming birthday.
The Heritage = 191 (Bought for $201,000)
Oklahoma City = 191
Society of Jesus = 191
*Richard Wayne Snell = 191
-Richard Wayne Snell = 83
-Oklahoma City, Oklahoma = 83
-He supposedly tried to blow up same building in '83
The bombing was 191-days before the anniversary of Alfred P. Murrah's birthday, October 27.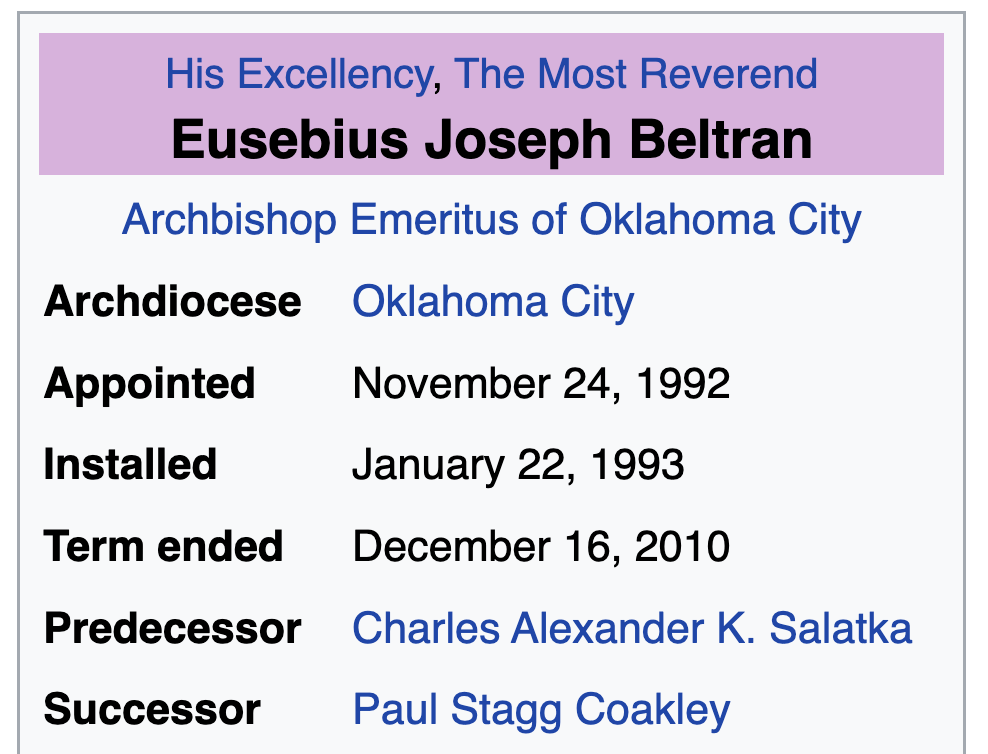 https://en.wikipedia.org/wiki/Eusebius_J._Beltran
Eusebius Beltran = 56
Society of Jesus = 56
Eusebius Joseph Beltran = 84
The Catholic Church = 84
The Jesuit Order = 84
The OKC bombing occurred 817-days after his installation, and (817) is a Dallas area code, where JFK was assassinated, #35, just down I-35 from Oklahoma City, on the 35th Parallel.
Catholic = 35
Holy See = 35
Jesuitism = 35