Matīss Kivlenieks, NHL goalie, murdered for NHL Stanely Cup ritual +Gene Siller, PGA golfer, shot dead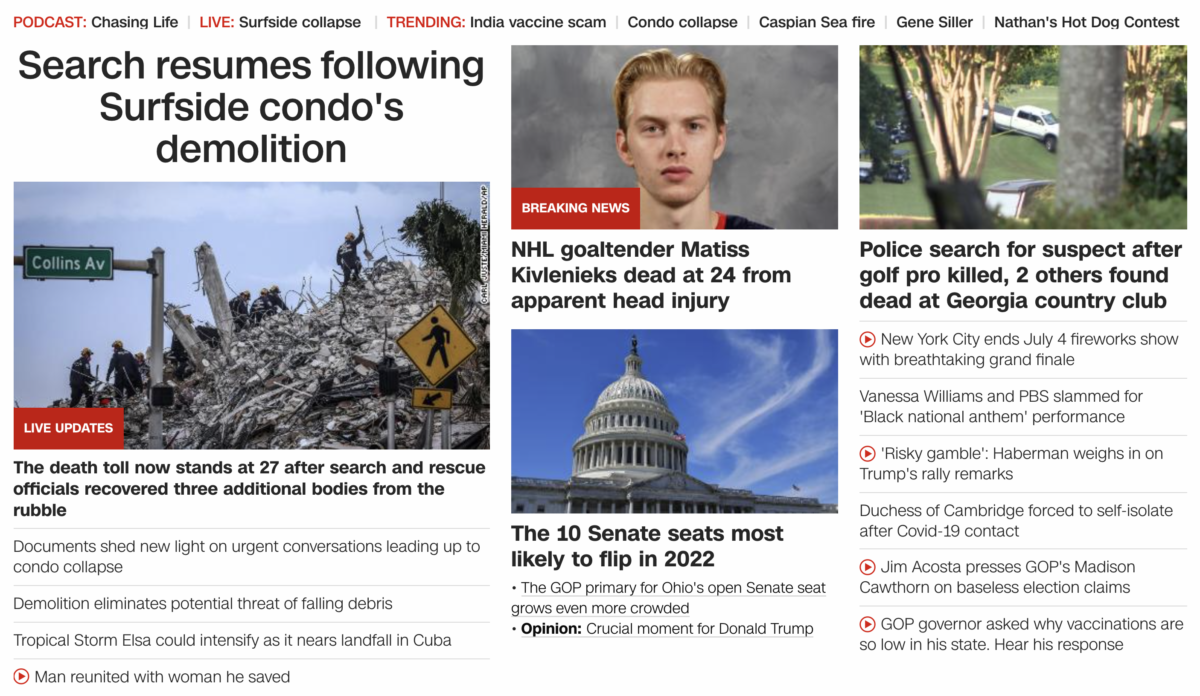 On July 4, 2021, an NHL goalie and a PGA golfer died, only one is being reported as a murder, but we know they both were. *Killing = 74
*This is what happens ALWAYS during the time of sports championships. Currently, it is the time of the Stanley Cup, and Tampa Bay is leading 3-0. Tampa Bay = 47 *July 4 written 4/7 or 7/4

Notice how his full name equates to 80, like 'Tampa Bay Lightning', who recently won a Playoff match 8-0 in the Conference Finals.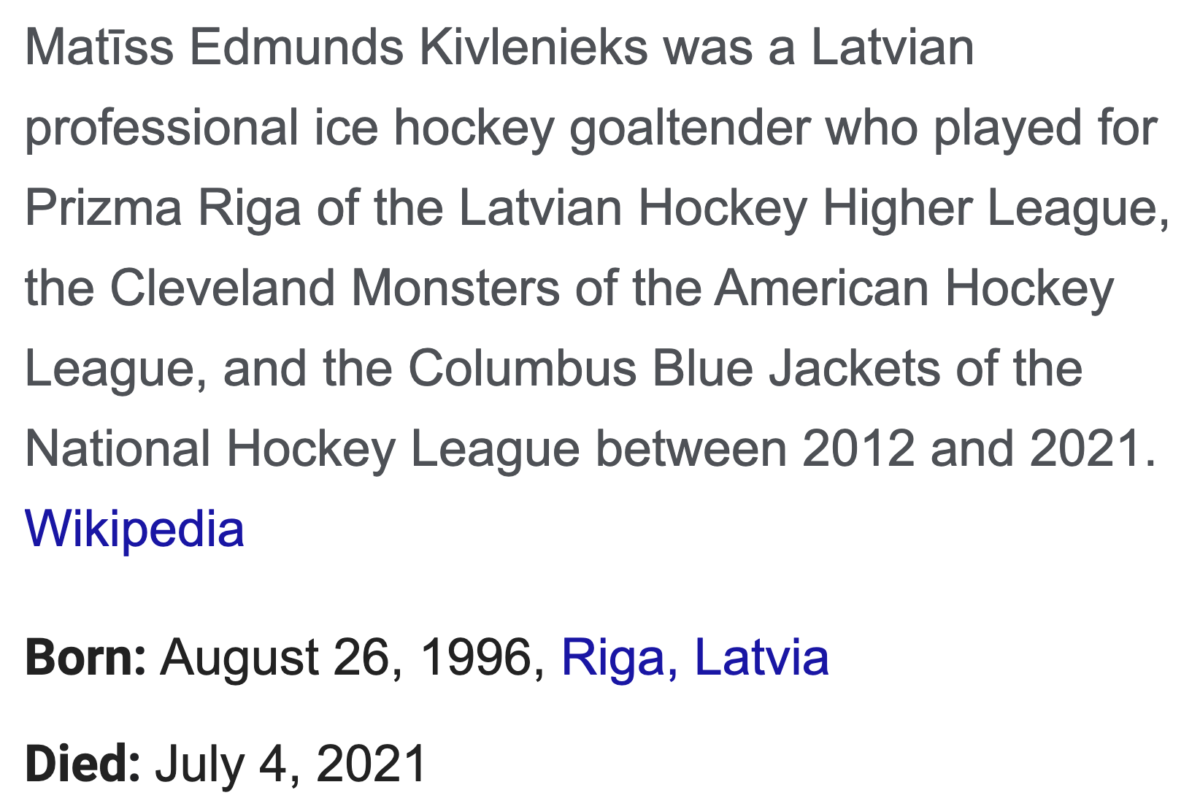 And notice, he died 53 days before his upcoming birthday.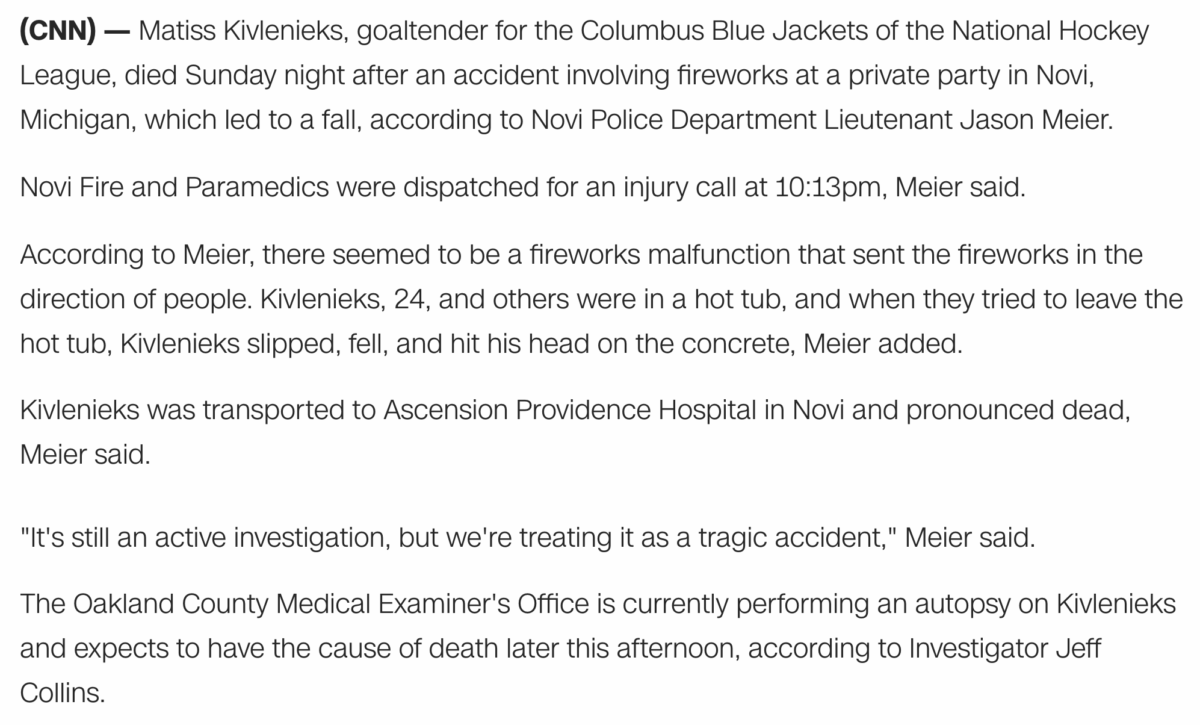 https://www.cnn.com/2021/07/05/sport/matiss-kivlenieks-death-spt-intl/index.html
As for Gene Siller, the golfer who was killed, his name has 56 encoded in it, and this NHL season is just 56 games. *Canadiens = 56 (Who Tampa Bay is facing)

Notice this killing comes in Atlanta, just after Atlanta misses the NBA Finals.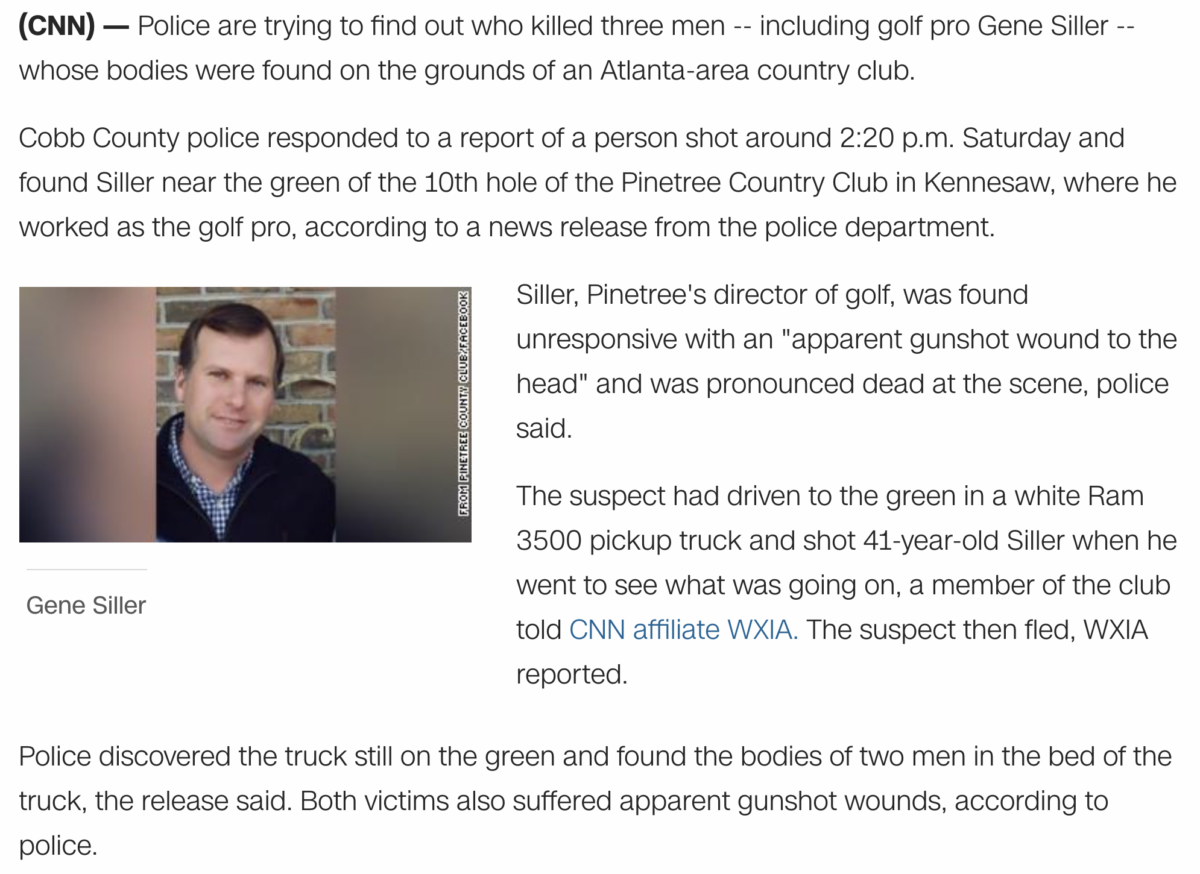 https://www.cnn.com/2021/07/05/us/gene-siller-pro-golfer-shot-killed-georgia-golf-course/index.html
And let us not forget that Atlanta is on the 84th Meridian West, and these killings happened on a Sunday.
Sunday = 21 / 78 / 84
Jesuit = 21 / 78 / 84