Matthew McConaughey considering running for Governor of Texas, March 11, 2021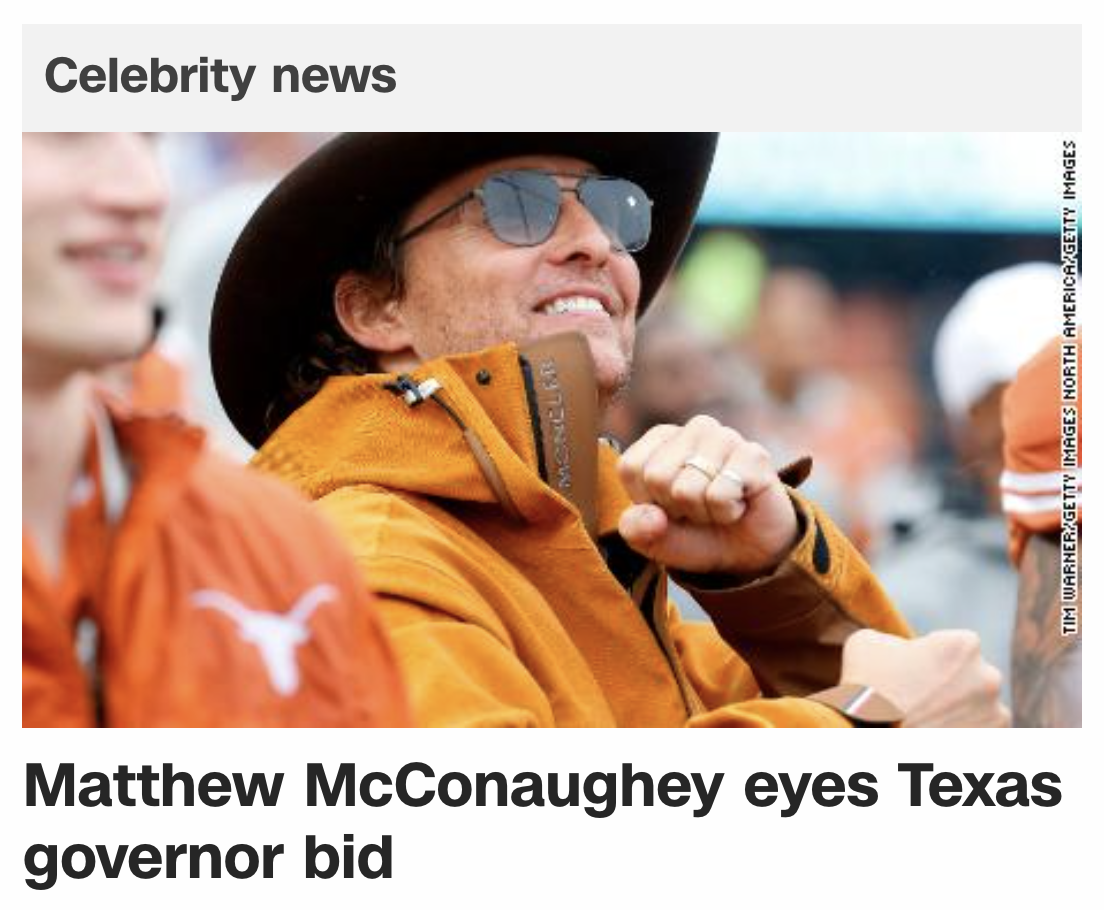 Notice that Matthew McConaughey is 51 years old, and has an 11/4 birthday, like 114. And notice further that 'Governor' equates to 51 and 114.


This news comes on March 11, 2021, 127 days after his birthday.
Scottish = 113
Scottish Rite of Freemasonry = 127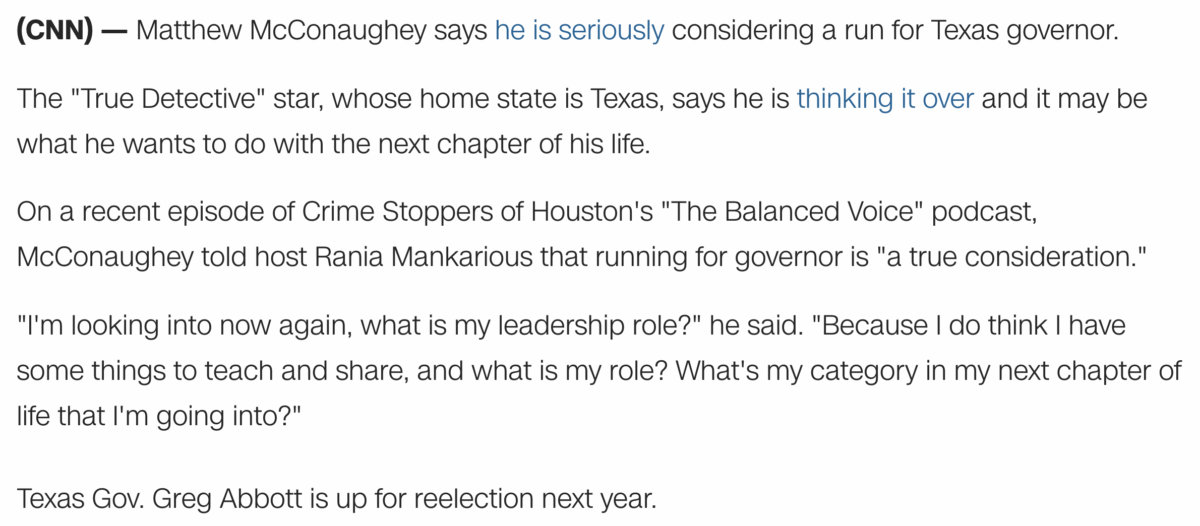 https://www.cnn.com/2021/03/11/entertainment/matthew-mcconaughey-texas-governor-run-trnd/index.html
And if Arnold can do it in California, why not Matthew in Texas?