Media connects Disney film Tiger Cruise to Russia-Ukraine conflict, February 26, 2022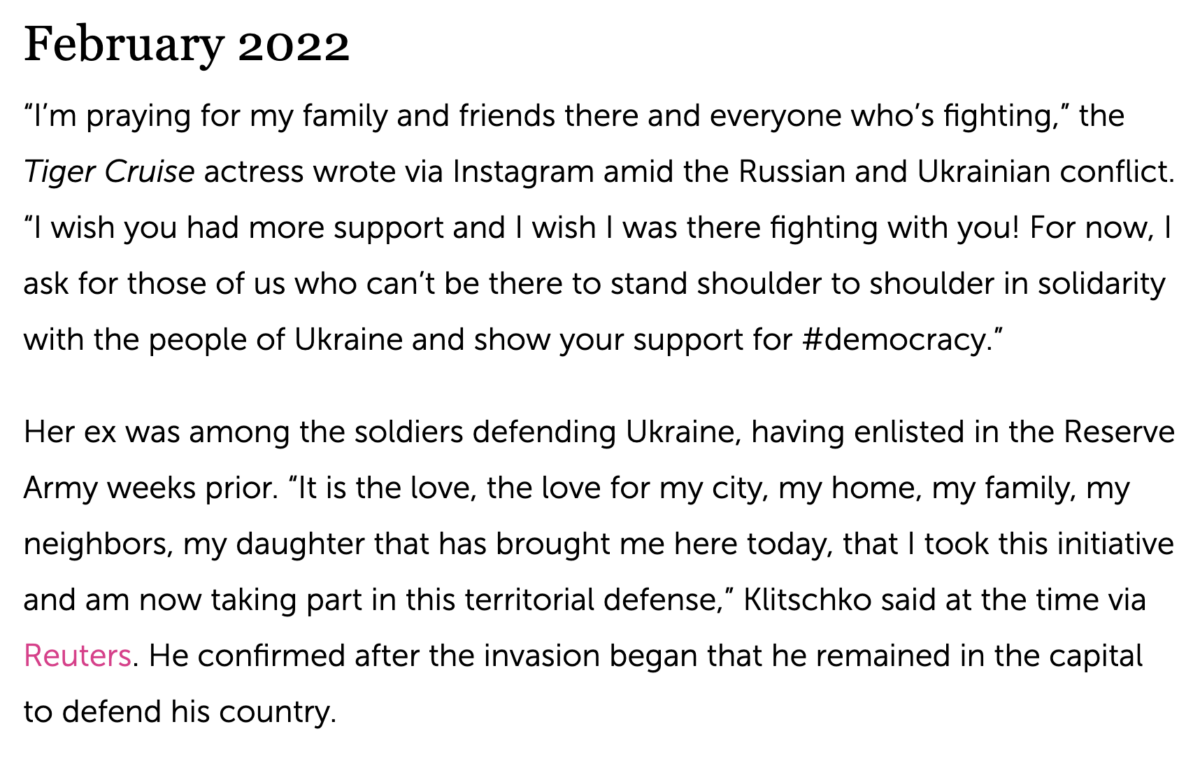 Link.
Notice this article about the "Tiger Cruise" actress comes up in the time of the Russia-Ukraine conflict in the Year of the Tiger. And on top of that, it is about her relationship with Wladimir Klitschko, who is the brother of the Mayor of Kyiv.
Of course, Tiger Cruise involves September 11, and as we have been covering, there are many parallels between September 11 and what is taking place in Ukraine. *FYI, September 11 took place in the time of the Year of the Snake, which is ruled by fire and metal. And in this case, this article was published on February 26, the anniversary of the World Trade Center bombing.
Also, notice the film released on August 6, the same day in history construction began on the World Trade Centers in 1968.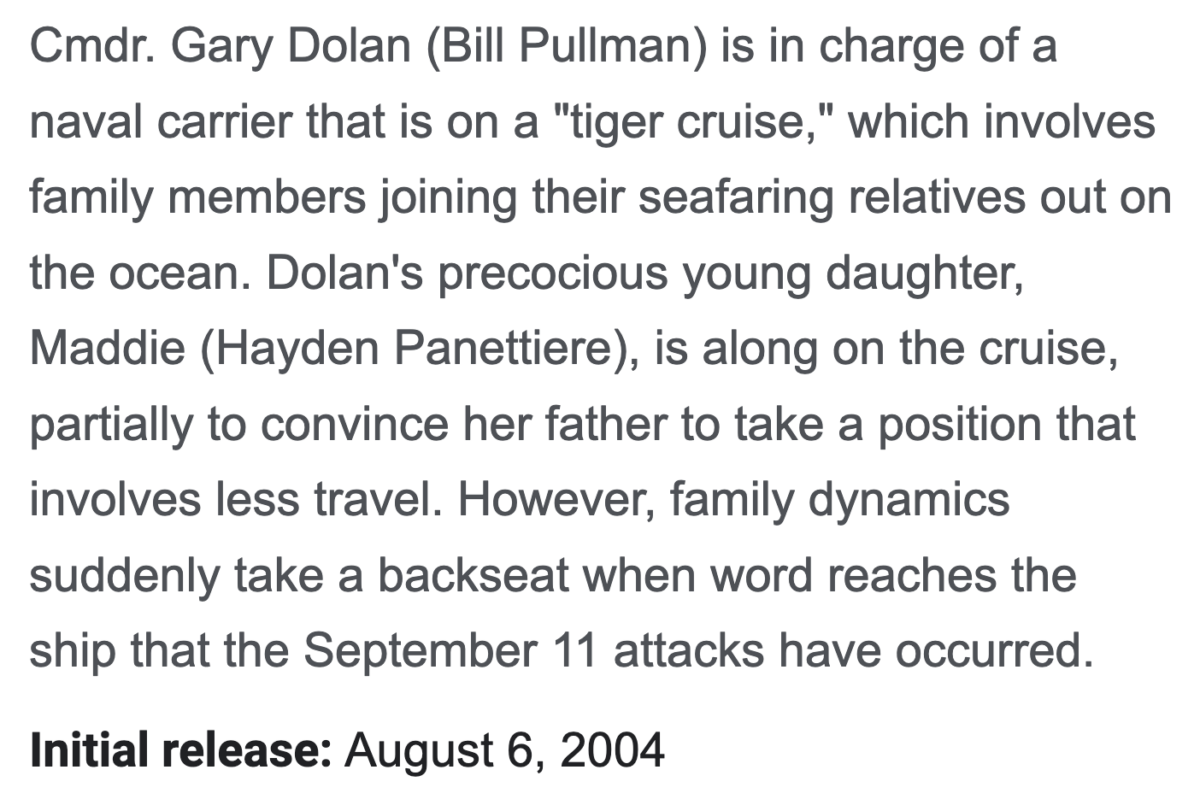 September 11 happens in 'Day 3' of Tiger Cruise.
-3 planes in attack on 9/11
-Three = 56
-Society of Jesus = 56
-Putin got a tiger for his 56th birthday