Medina Spirit's 2021 Kentucky Derby win in question after failing post-race drug test, May 9, 2021 news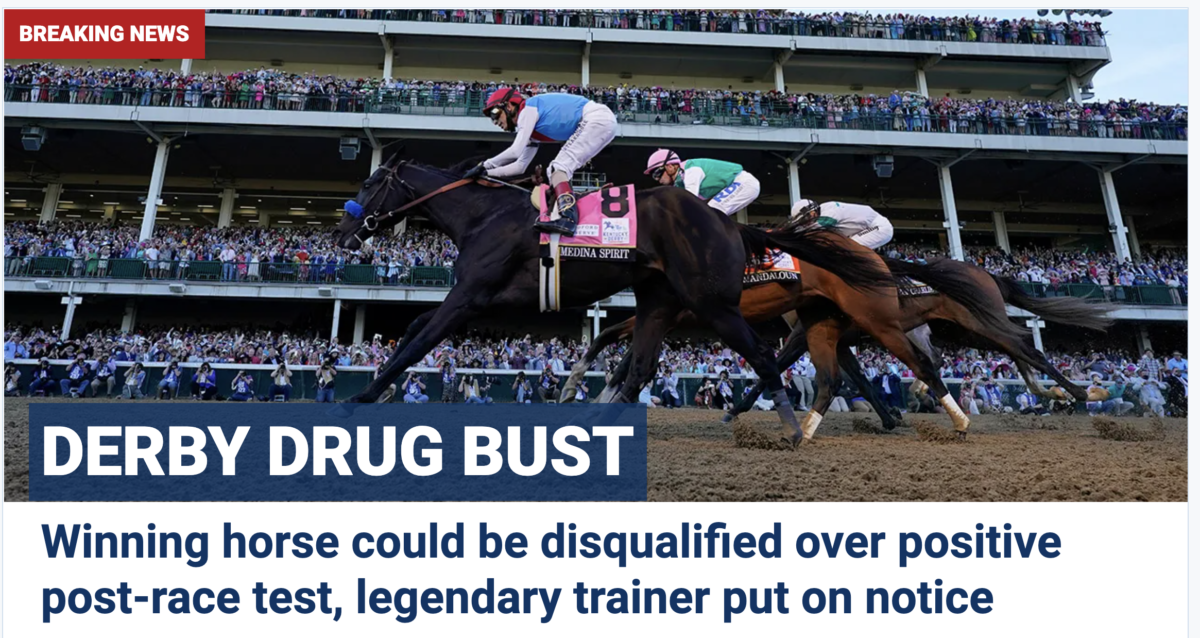 This ritual comes 8 days after Medina Spirit won in the 8th post, in a field of 19 horses (8th prime), 19 days after Ramadan began (Medina is where Muhammad is buried).
It also comes 6 days before the race in 'Baltimore'.
Baltimore = 95
Today can be written 9/5, like 95.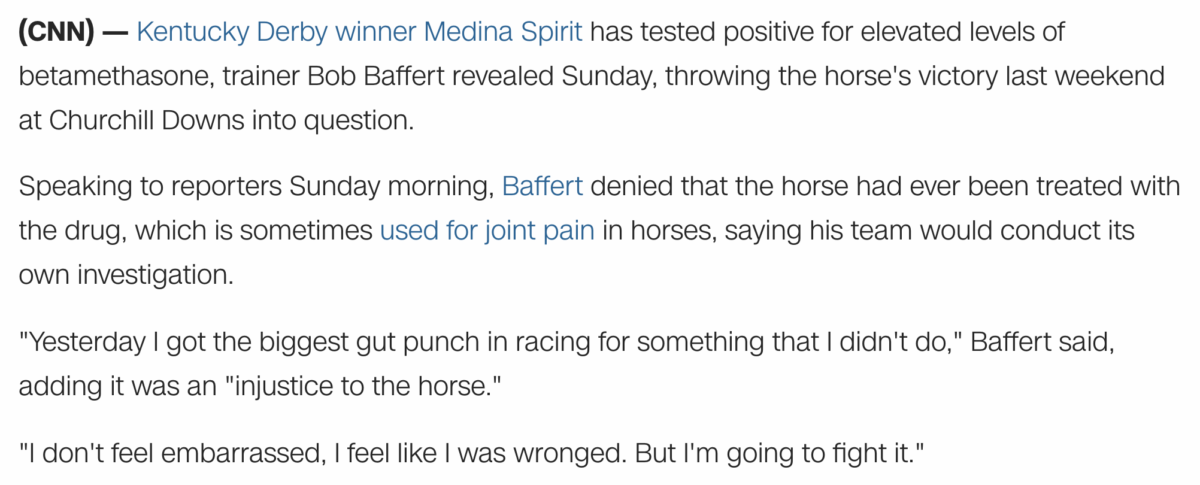 Notice how 'Betamethasone' equates to 70, the same as 'Kentucky Derby' and 'Churchill Downs', as well as 'horse'.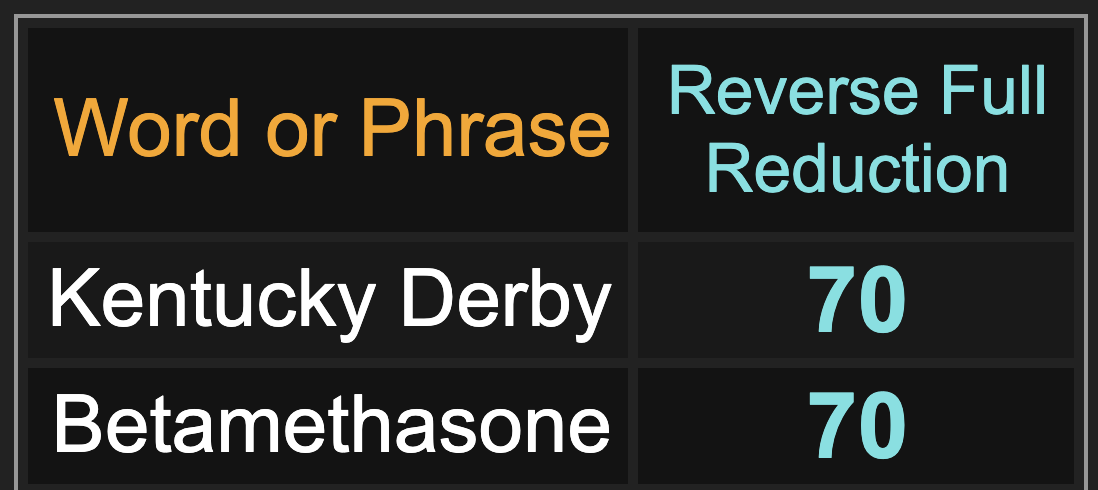 And notice below, in '21, the horse tested positive for 21 picograms per milliliter.
It's just more ritual by the numbers.

https://www.cnn.com/2021/05/09/sport/medina-spirit-betamethasone-bob-baffert/index.html