Medina Spirit's Kentucky Derby win nullified February 21, 2022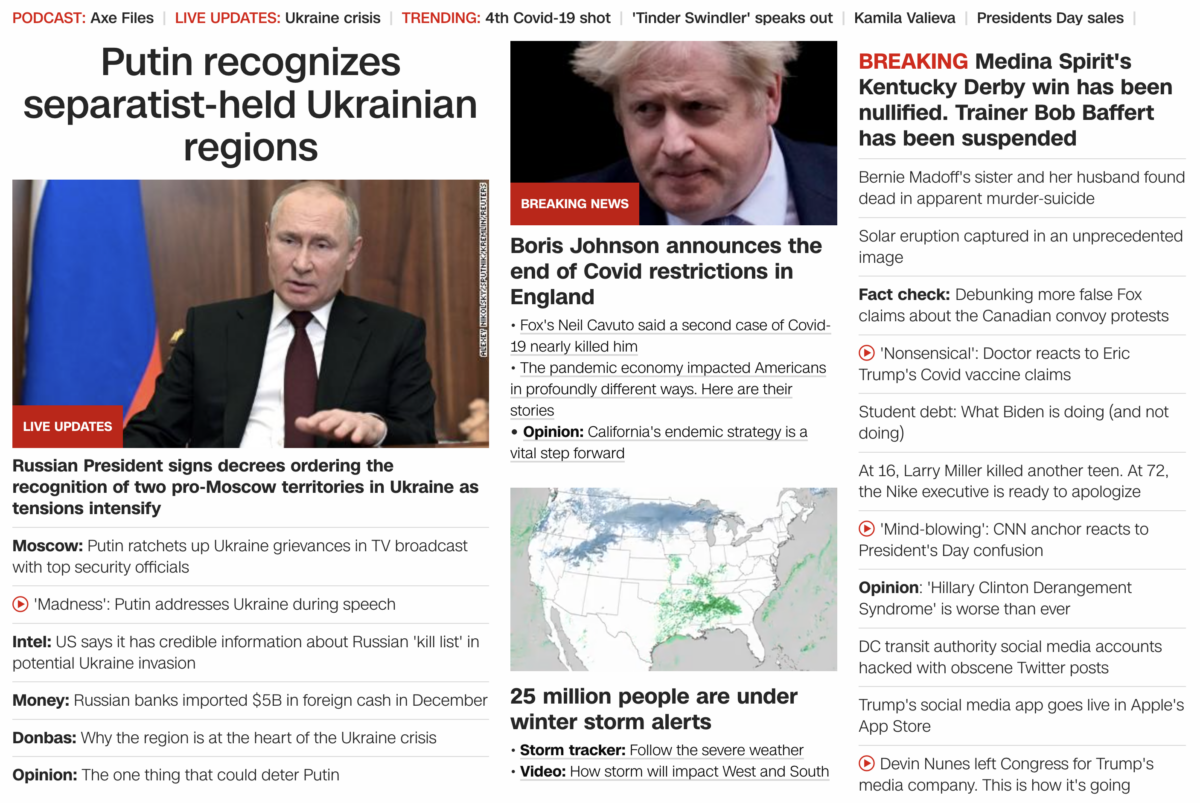 Nullified on the 52nd day of the year?
Nullified = 52
John Velazquez was the winning jockey


This news comes February 21, or 2/21.
The Bavarian Illuminati = 221
The race was May 1, 2021, the anniversary of the Illuminati being established.
Recall, Medina Spirit died December 6, 2021, the 201st day of the Ignatian Year, after winning the Kentucky Derby in a massive 201 ritual.
Order of Illuminati = 201
The Jesuit Order = 201
Run for the Roses = 201
Recall the winning time of 2:01 as well.

Today is 77-days after the horse died on December 6.
Bob Baffert = 77
Today is the 21st. The race was in '21.
Jesuit = 21 / 78
-Also a span of 78-days from the death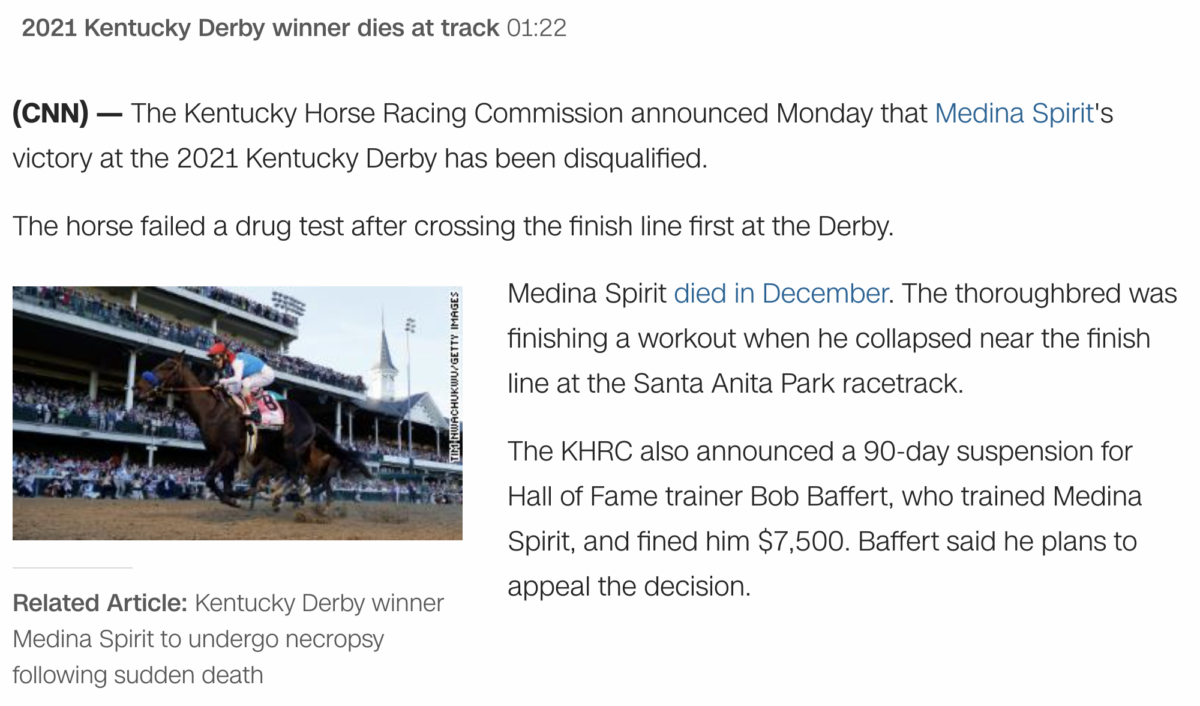 https://www.cnn.com/2022/02/21/sport/medina-spirit-kentucky-derby-win-disqualified/index.html