Megan Thee Stallion is concerned about your mental health?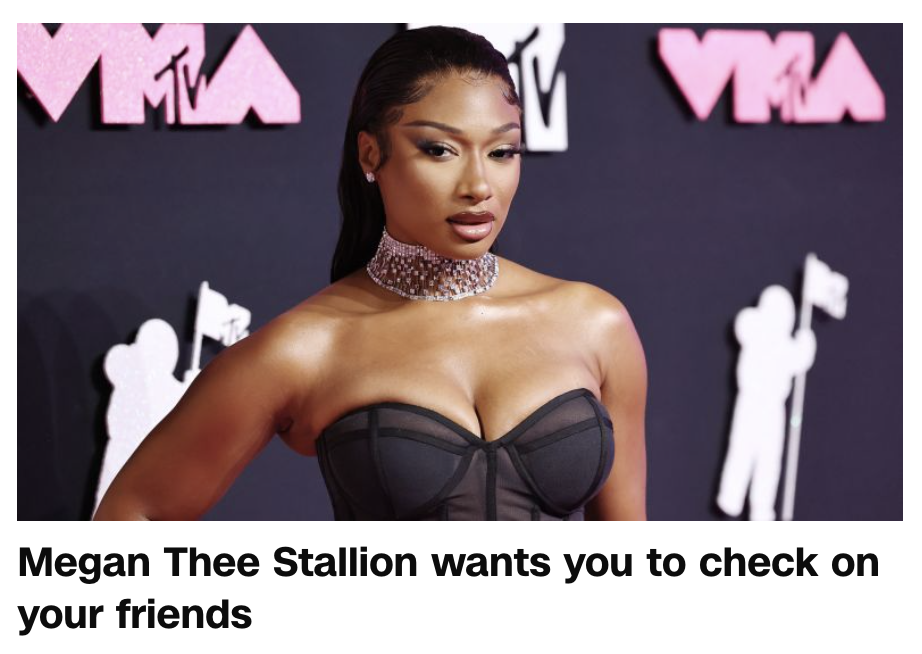 This news broke September 26, 2023, 223 days after Megan Thee Stallion's birthday.

Perhaps the sacrifice of her mother for her disgusting rap career is weighing on her mind. I say that because she once announced her mother's death on March 22, 2019, emphasis on 22/3, like 223, just before she became famous.
Read about that ritual of the past here.

https://people.com/megan-thee-stallion-gets-candid-about-pressures-to-be-strong-in-new-video-promoting-mental-health-awareness-7975263
And in light of mainstream media covering this on September 27, the big Jesuit day, notice the emphasis on "It's ok to not be ok."
It has quadruple overlap with 'Society of Jesus,' 191, 56, 187 & 79.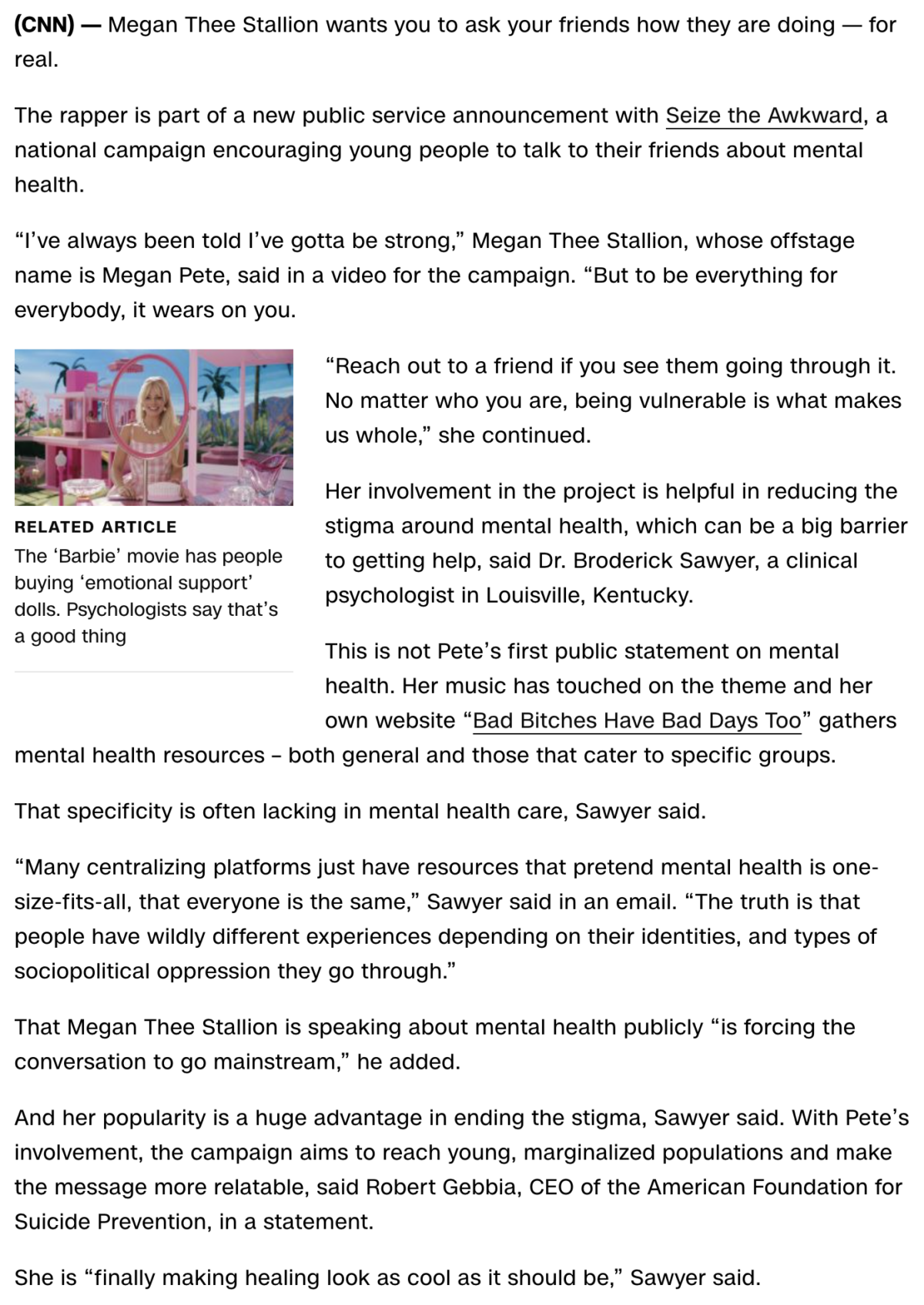 https://www.cnn.com/2023/09/27/health/megan-thee-stallion-mental-health-wellness/index.html