Mel Gibson's new movie Rothchild, and the news breaking May 14, 2022, Israel's 74th birthday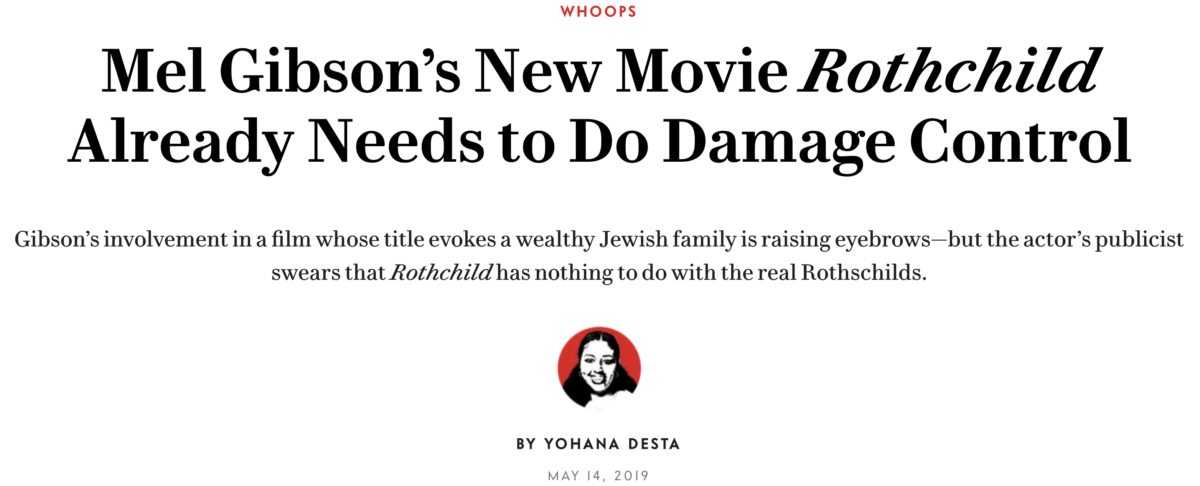 It's Rothchild, not to be confused with Rothschild… the banking family…
Notice this news broke on the 74th birthday of Israel, May 14, 2022.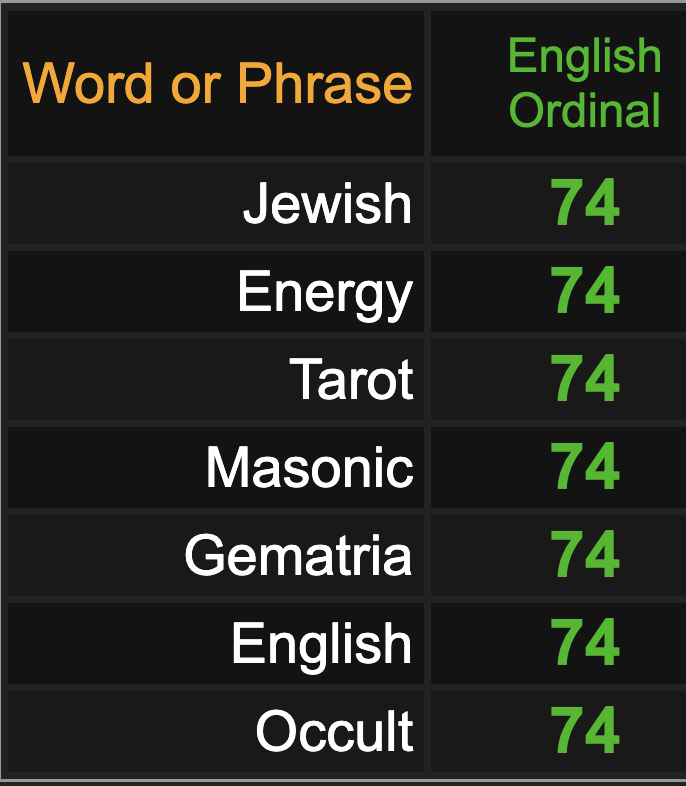 Read about the release of Mel Gibson's 'Conspiracy Theory,' on August 8, 1997, by the numbers.
Rothchild = 97
Roman Catholicism = 97
And notice this August 18 follow up article is on the 97th day since the May 14 news broke.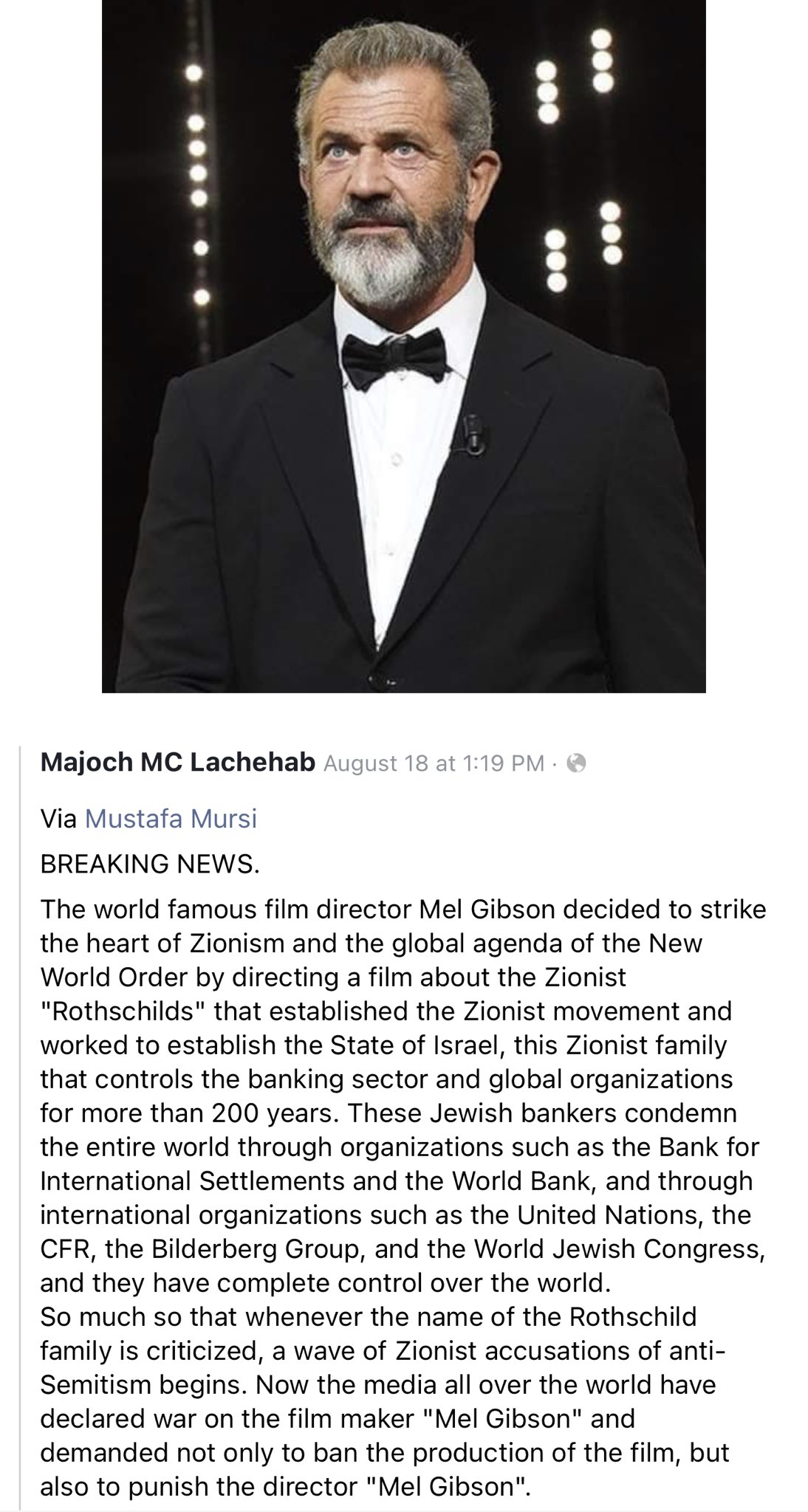 Remember, Israel's birthday is 14/5, 14th of May, like the 145 extra chapters in the Catholic OT.
State of Israel = 201
The Holy Bible = 201
The Jesuit Order = 201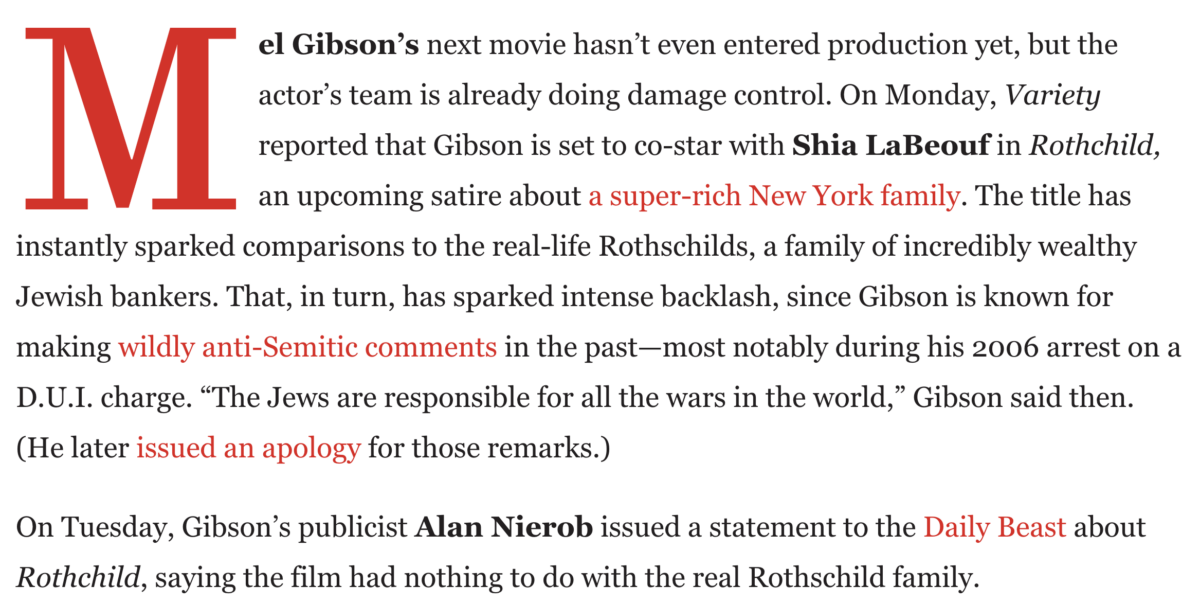 https://www.vanityfair.com/hollywood/2019/05/mel-gibson-rothchild-casting