Memphis rapper Snootie Wild killed at age 36 in Houston after February 25, 2022 shooting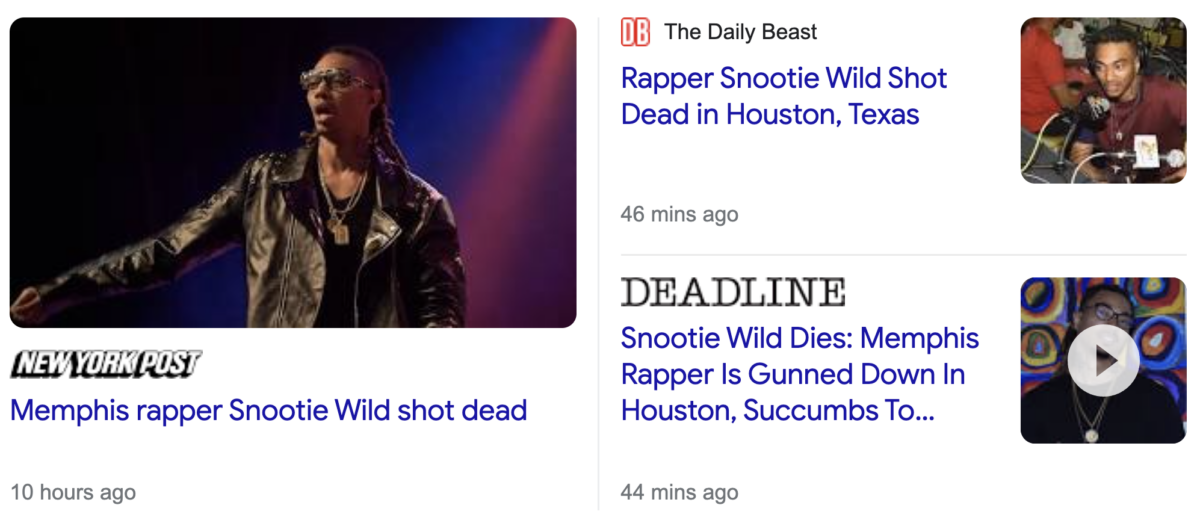 Memphis is known for "3-6 Mafia." Young Dolph died on founding member Lord Infamous' birthday at age 36 on November 17, 2021. Now, Snootie Wild is dead at 36. And let us not forget MLK was killed in Memphis as well. *MLK = 13+12+11 = 36
Recall also that Young Dolph reportedly survived a February 25, 2017 shooting, which led to him creating the album 'Bulletproof.'
February 25, 56th day of the year
Young Dolph = 56
Bulletproof = 56
Society of Jesus = 56
-MLK was killed in a MAJOR jesuit ritual (April 4, 1968)
*Black Lives Matter = 56
In this case, Snootie Wild was shot February 25, the 56th day of the year, and reportedly died February 26, 56-days before his upcoming birthday on April 23.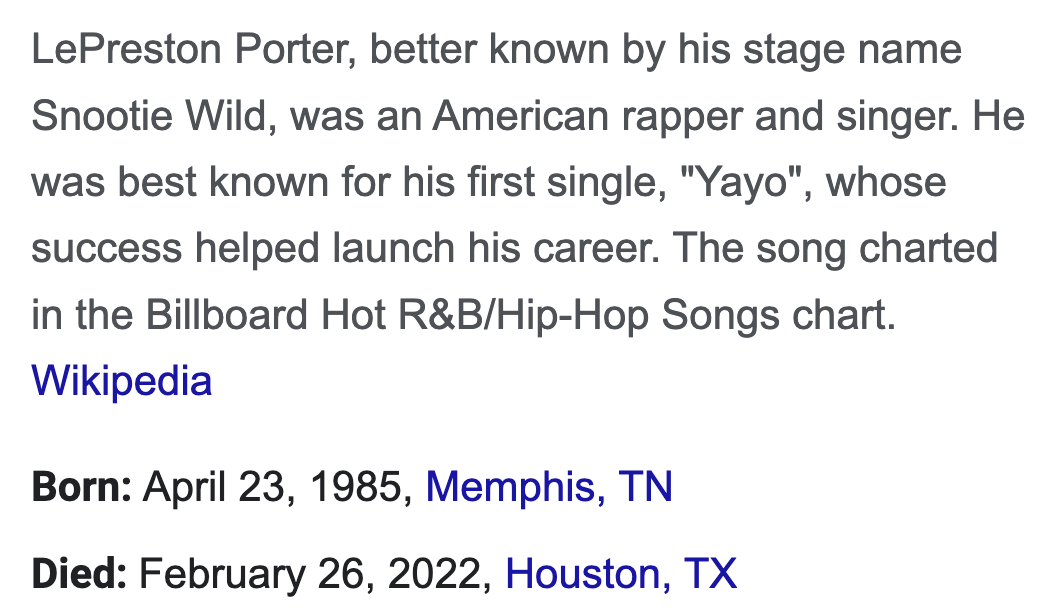 Porter = 38 / 34
Murder = 38 / 34
Rapper = 38 / 34
Young Dolph = 34
Recall, on November 5, the day leaving 56-days in the year, Young Dolph posted a video to his Instagram of a Houston vs. Memphis college basketball game. That was the day of the Travis Scott concert tragedy in Houston. In this case, the Memphis rapper is dead in Houston.
Also, Young Dolph survived the shooting in Charlotte, and from his death to Snootie Wild's death was a span of 102-days.
Charlotte = 102
Slavery = 102
*Nigger = 102
–Recall that 102-days after Ahmaud Arbery death,
the story came out about him being called a "nigger"
-These rituals happen all the time…
This ritual comes at the end of Black History Month, which was recognized by the Federal Government on February 10, 1976, emphasis on 10/2, like 102.
Washington D.C. = 56
You could also say the killing came 101-days later, and where Dolph's killing was at the beginning of the college basketball season, the Snootie Wild killing is at the end.
Louisiana = 101
-Where the Final 4 is this year, April 2 and April 4, 2020
-April 4 is the anniversary of the MLK killing in Memphis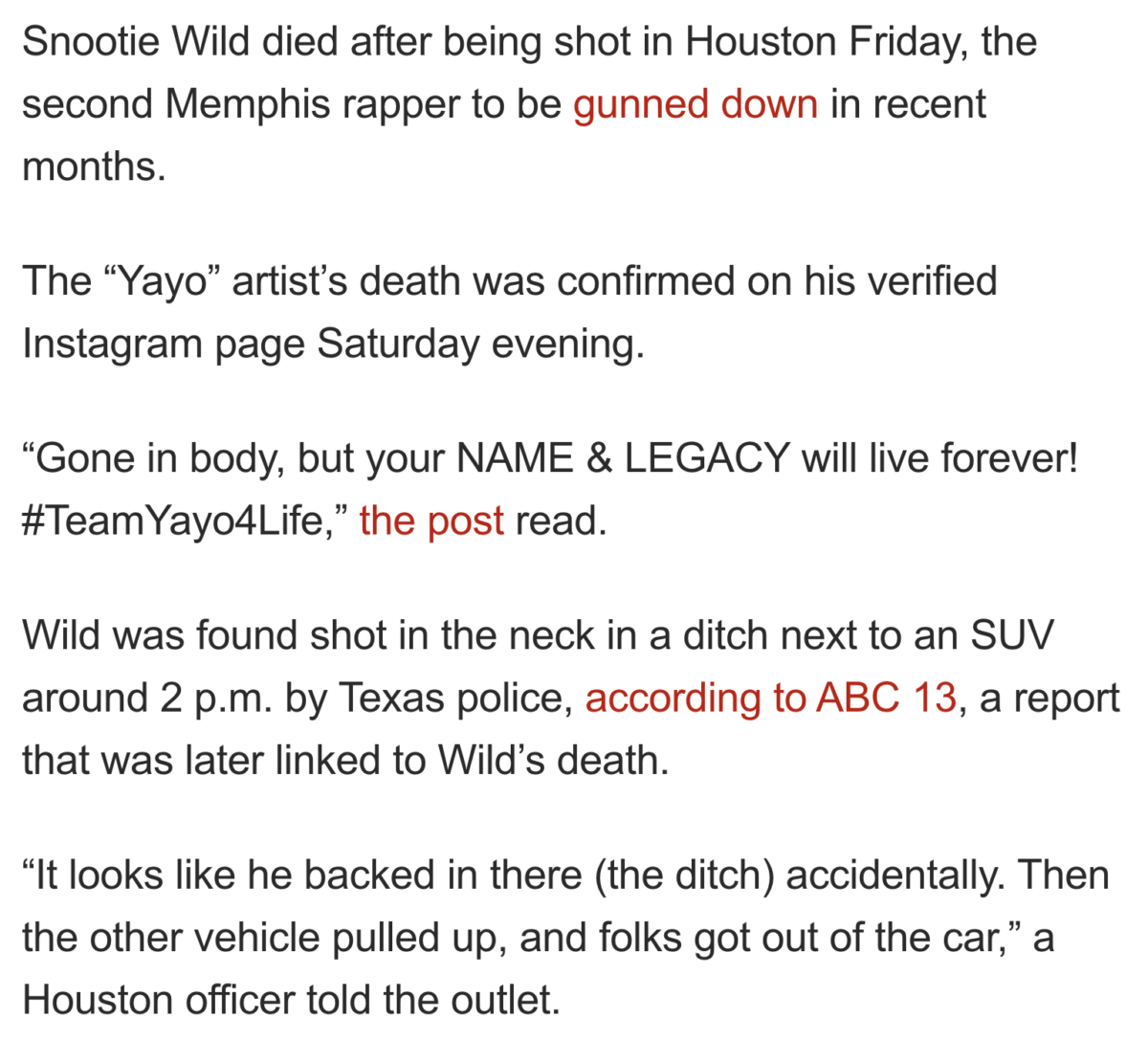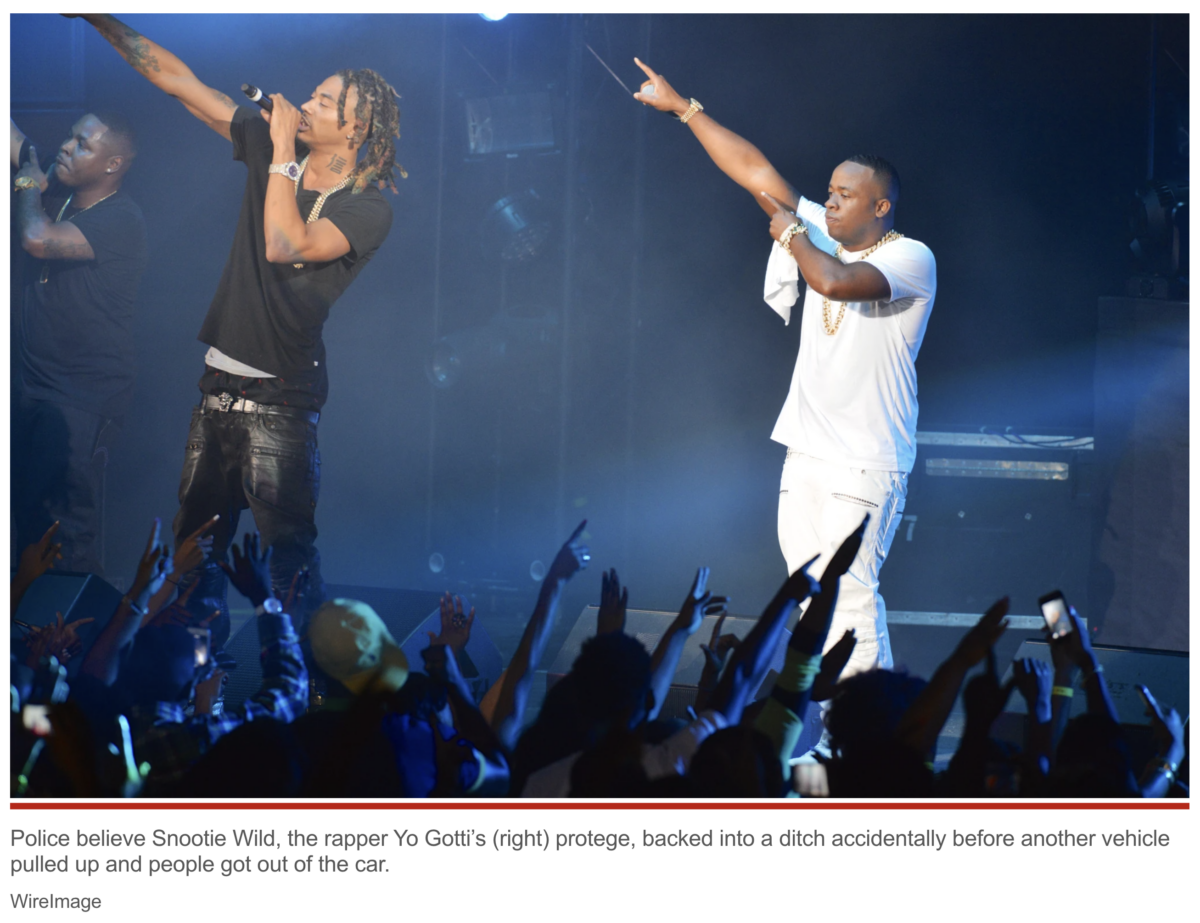 As for Yo Gotti, the shooting came 83-days before his birthday.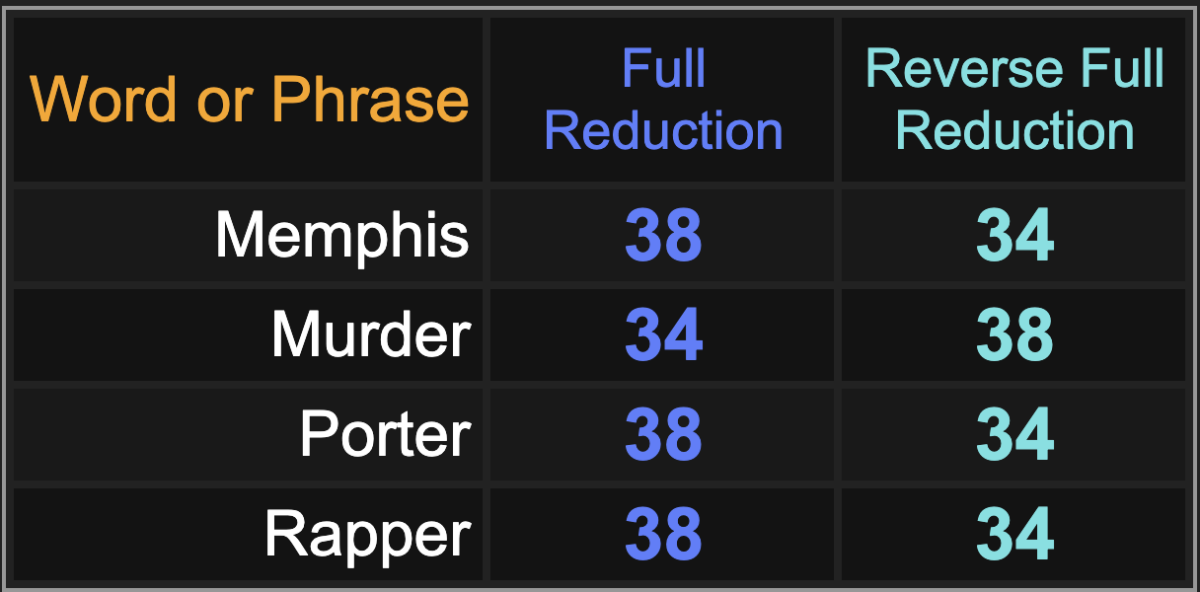 Read more about 'Murder' by Numbers and the Society of Jesus here.

https://nypost.com/2022/02/27/memphis-rapper-snootie-wild-shot-dead-in-houston/
On this same day, the Memphis Grizzlies won over the Chicago Bulls, Jordan's team, who are in their 56th season. The ritual came on star player Ja Morant's 201st day of his age. And notice he logged 36-minutes of playing time.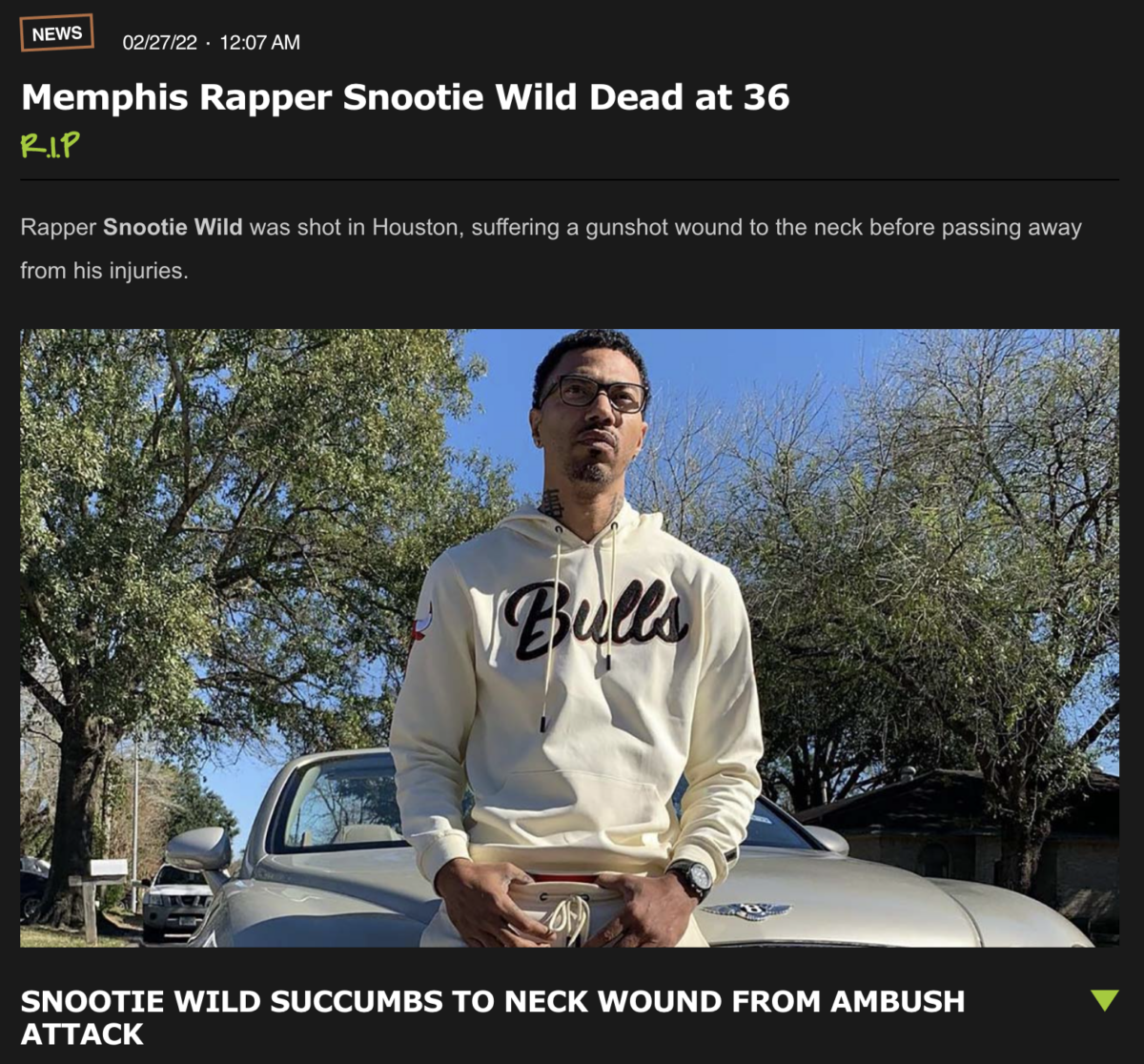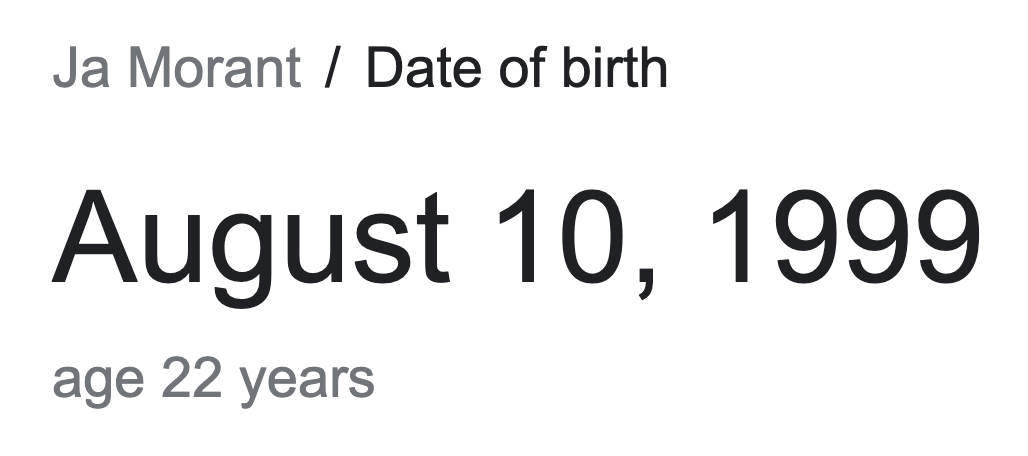 Recall on the 201st day of the year, Young Dolph hinted about his coming death with his Paper Route Empire Instagram post, July 20, 2021. Then he died 201-days after Travis Scott's birthday, which was also 201-days after the anniversary of Adolf Hitler's death (Young Dolph — birth name Adolph).
The Jesuit Order = 201
Order of Illuminati = 201
Paper Route Empire = 201
Charlotte Hornets = 201 (Jordan's current team — connected to Bulls)
Adolfus Hitler = 201 (Adolf Hitler's birthname)
–Adolf Hitler = 56
–Dead at 56 in April (like Lincoln) (Both men blamed for Wars)
–April = 56
Keep in mind, on the same day of this death, #1 Gonzaga lost to #23 St. Mary's.
Aloysius de Gonzaga = 201
-The Jesuit Gonzaga is named after
Ignatius of Loyola = 201 / 231 (#23 over #1)
And this ends Black History Month.
Carter G. Woodson = 201 / 177 / 69
-Father of B.H.M.
The Jesuit Order = 201 / 177 / 69
And finally, Memphis Tigers won their last game before this death on the 55th day of the year.
Snootie Wild = 55